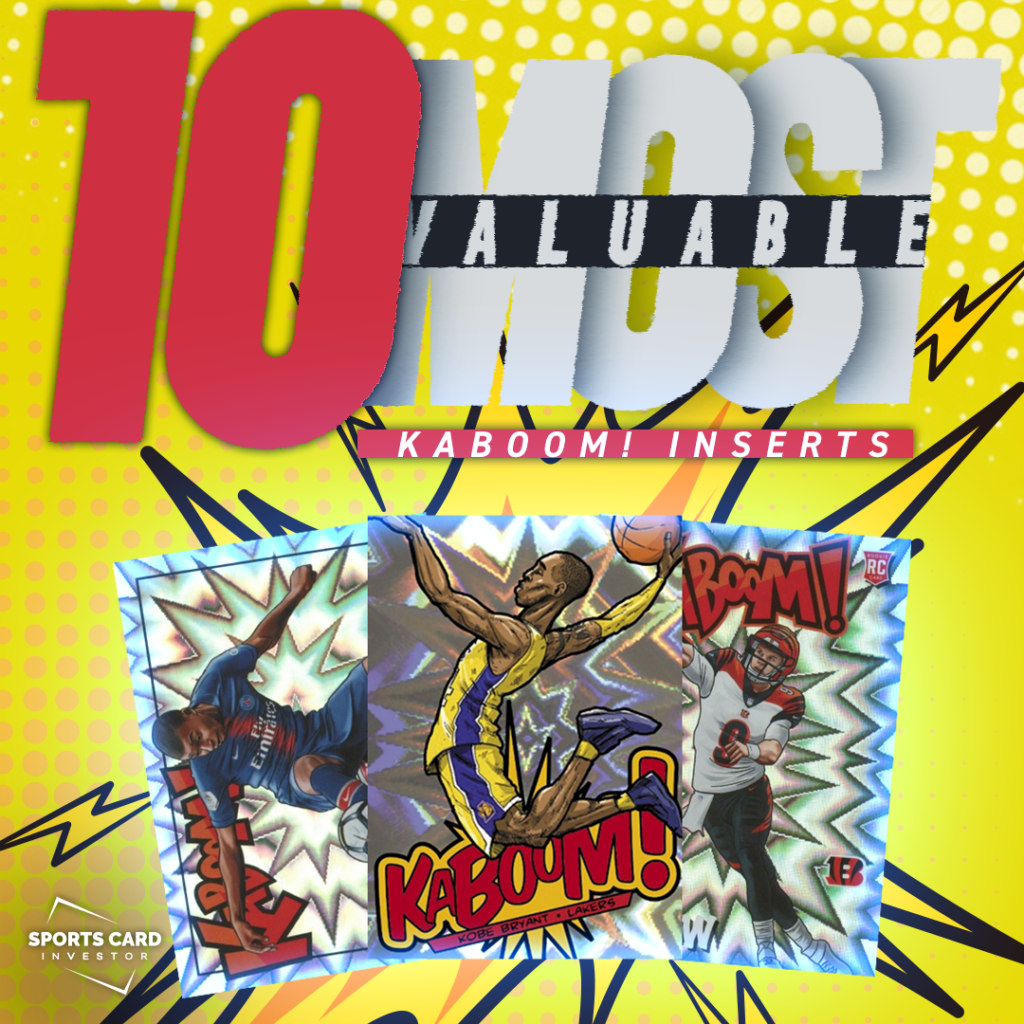 10 Most Valuable Kaboom! Inserts
On May 2, 2008, the Marvel Universe as we know it was sent into orbit with the release of the first Iron Man movie. That Robert Downey Jr.-starred vehicle set off an avalanche of pop culture-shifting changes that touched almost every industry, including sports cards. Panini's first Kaboom! cards debuted in the 2013-14 Innovation basketball set, and the superhero influences were apparent. Shiny foils. Colorful illustrations. Animated fonts. The only thing missing was a Stan Lee cameo.
Unlike with Iron Man, some critics were a bit skeptical of the Kaboom! inserts at first. The cards were called juvenile and even unattractive. Over time, though, they began showing their superhuman strength around the hobby. The cards' one-per-case rareness cast a spell on collectors and became some of the most sought-after items in modern collecting.
Color Blast and Downtown have been formidable insert opponents, but the comic book vibes created with Kaboom! across the basketball, football and soccer markets have been nearly incomparable. The following PSA 10s — hawkeyed hobbyists who notice Luka Doncic's 2018 Crown Royale missing should know that there simply haven't been enough sales of the cards to list it — are the ones that stand out from the colorful ensemble in terms of value and impact.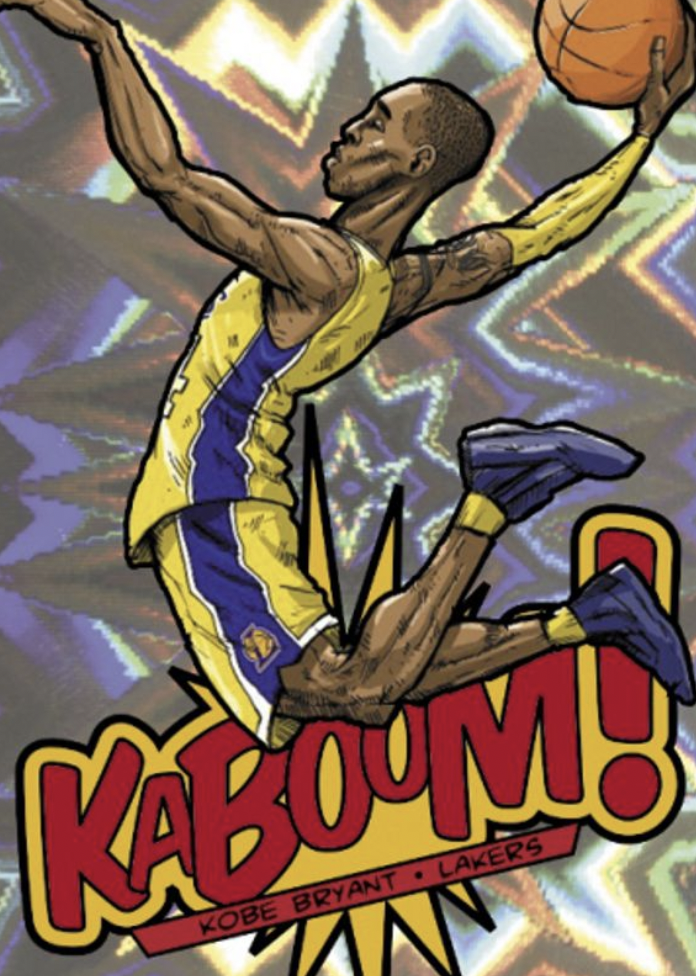 1 Kobe Bryant 2013 Innovation #9: It's a bird. It's a plane. No, it's just the greatest shooting guard in L.A. Lakers history skying to the rim in emphatic fashion. Though this card has come back down to earth a bit in 2022, its $17,000 average price is still one of the highest for a non-rookie Kobe card.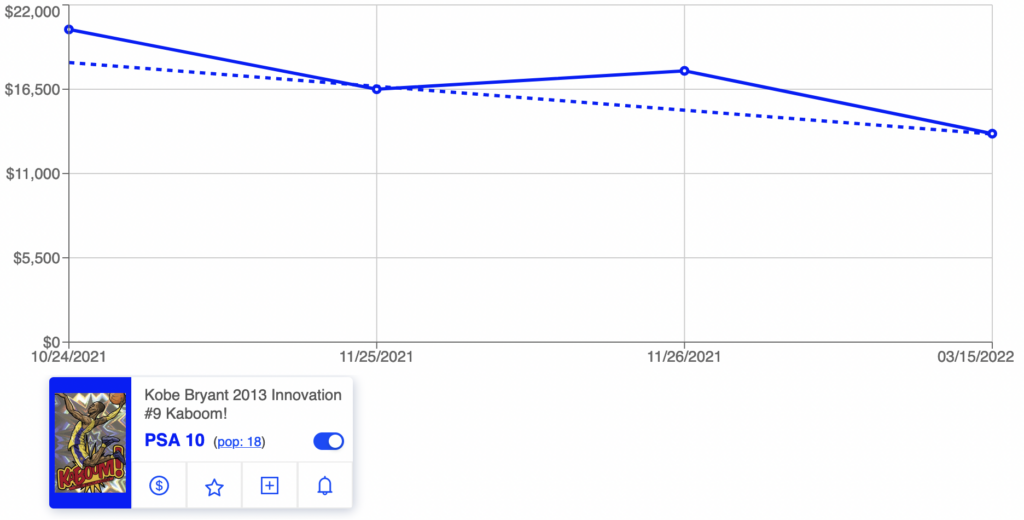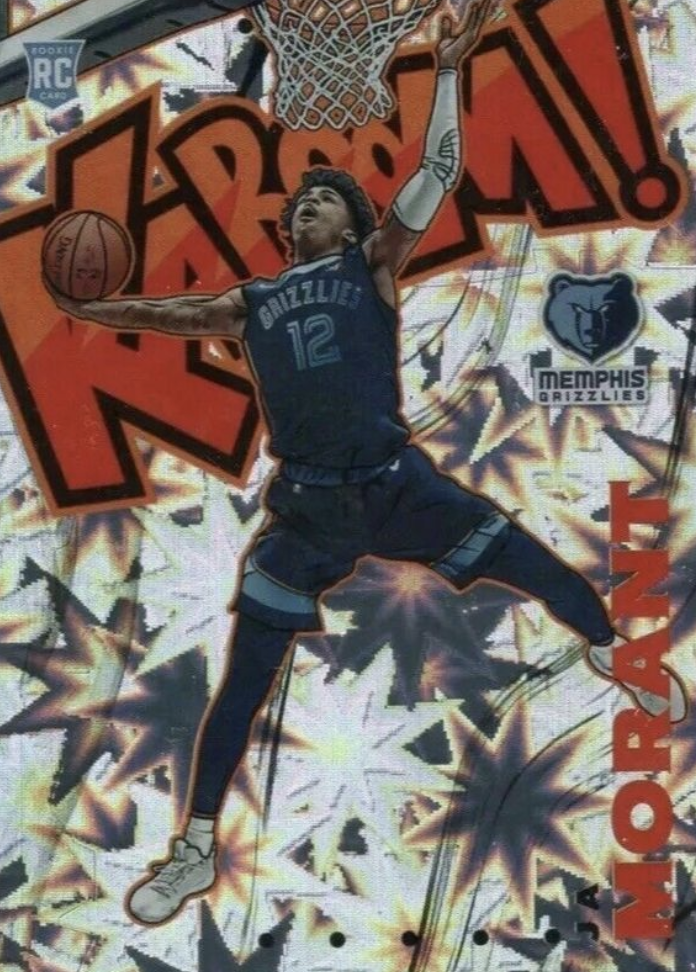 2 Ja Morant 2019 Crown Royale #10: One of the league's most exciting young talents, Morant is already a player you can't take your eyes off on the court and in the hobby. The Grizz giant took his game to the next level in '21-22. The card industry took notice, helping cards like this make up to a 33% price jump during the season.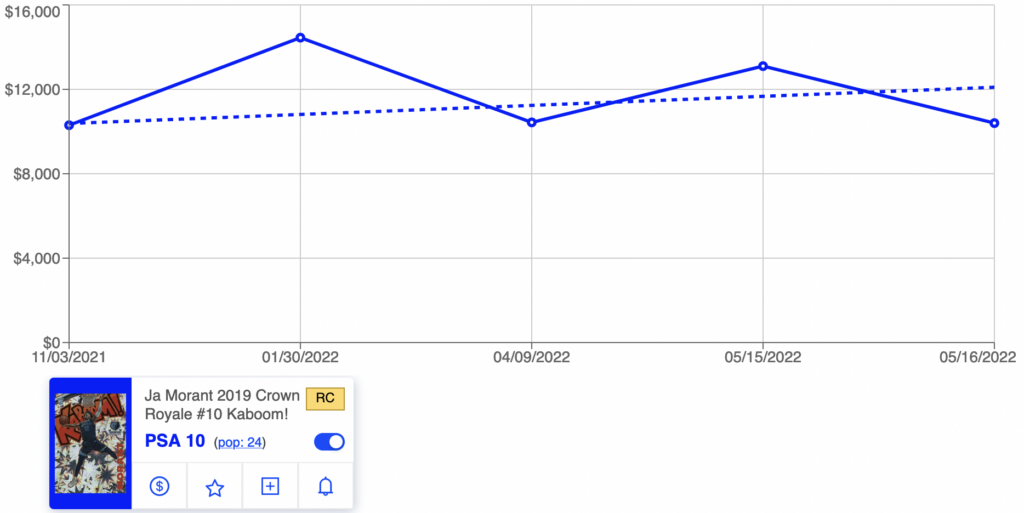 3 Kylian Mbappe 2018 Panini Rewards #K-KM: This beauty from the Paris Saint-Germain forward has been magnifique since dropping a few years ago. Mbappe will lead his native France to the World Cup in November. Should he get his country into the quarters or semis, he'll be a national hero and this Kaboom! could reap the rewards.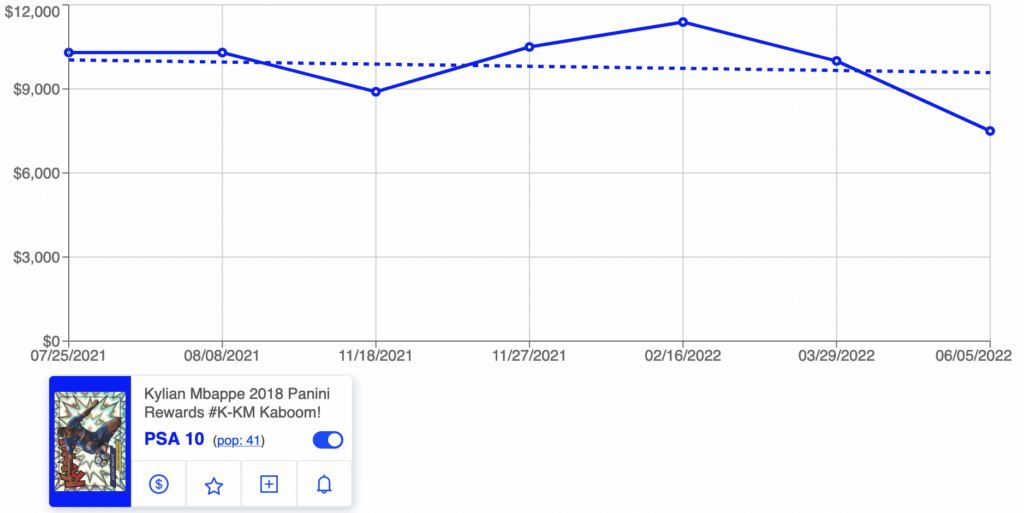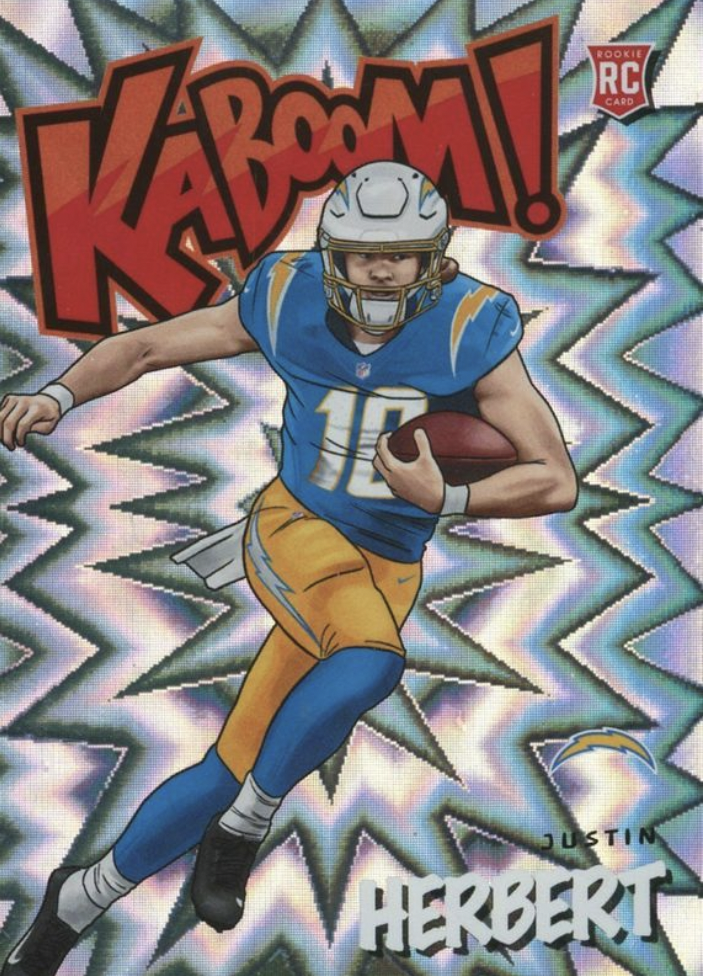 4 Justin Herbert 2020 Absolute #KJH1: One of the hobby's biggest current football crushes, Herbert's Kaboom! put up some big numbers this past year (four sales north of $11,000). With the LA Chargers gunslinger looking more comfy in the pocket by the play, we may still be in the first quarter of this card's growth.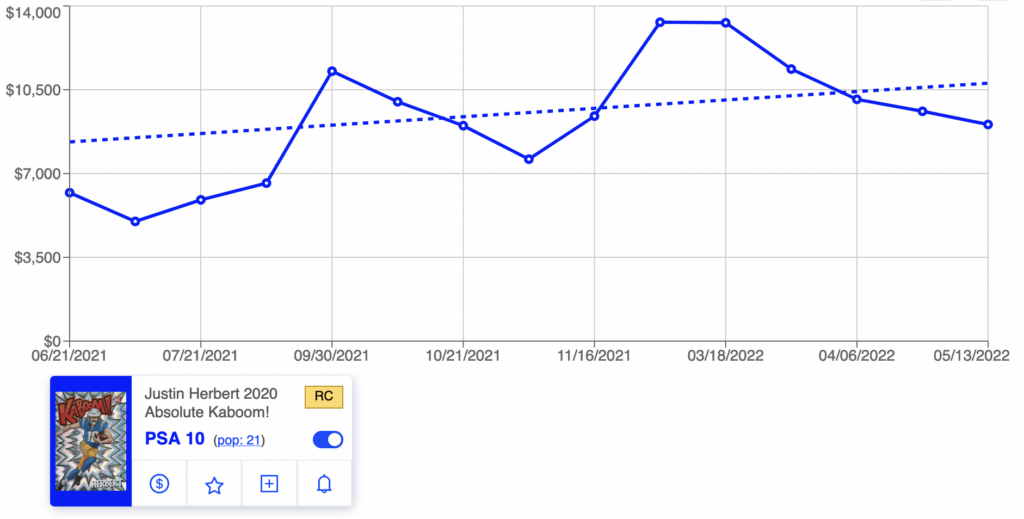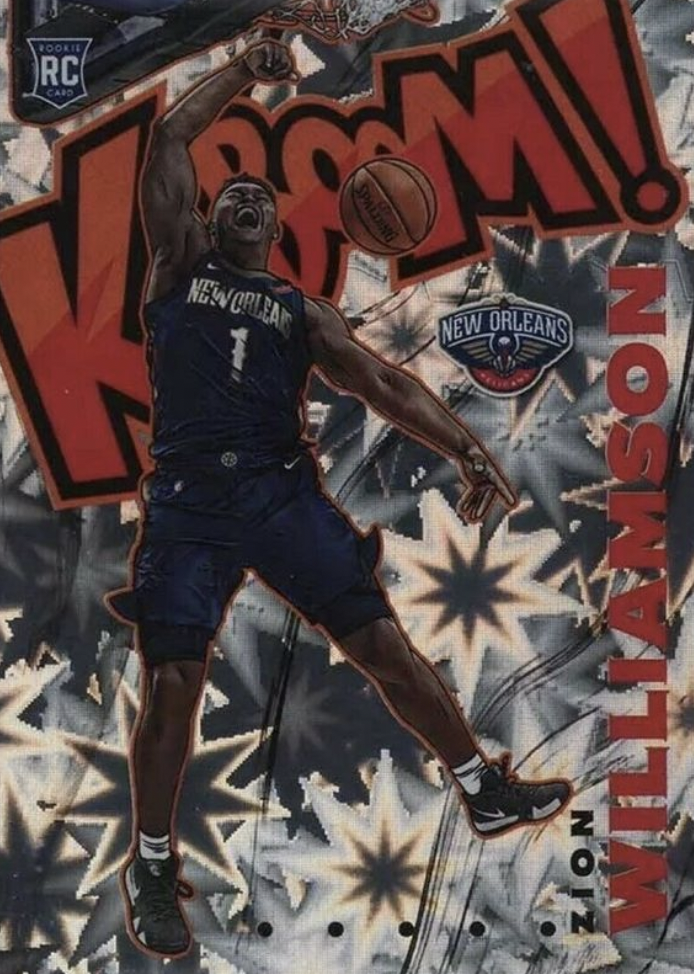 5 Zion Williamson 2019 Crown Royale #18: We don't know if we've quite reached the "now or never" point in Williamson's young career, but the natives are certainly getting restless. Until the hobby fully gives up on the New Orleans big, however, cards like this one will hold value. If he does fight back from injury to become a full-time force, this Kaboom's $7,000 sticker may be just the start.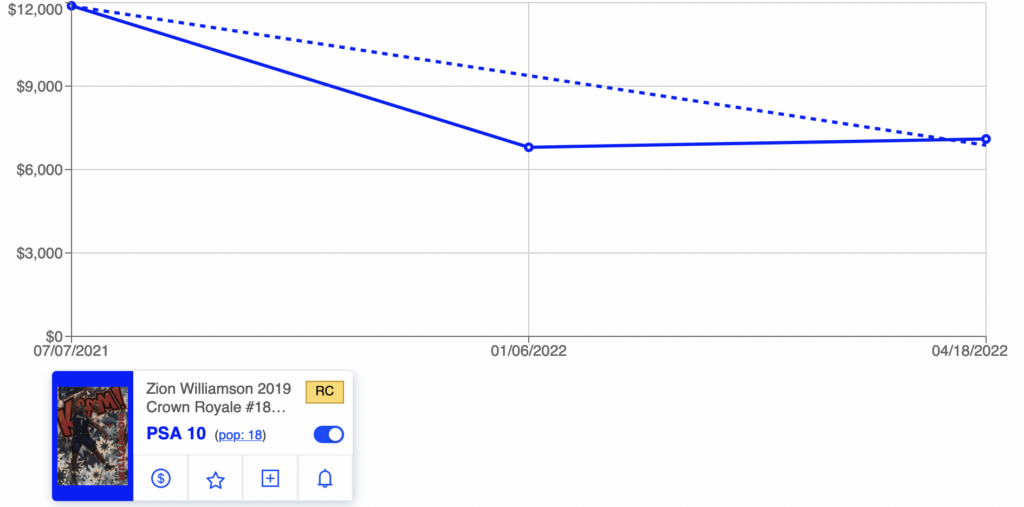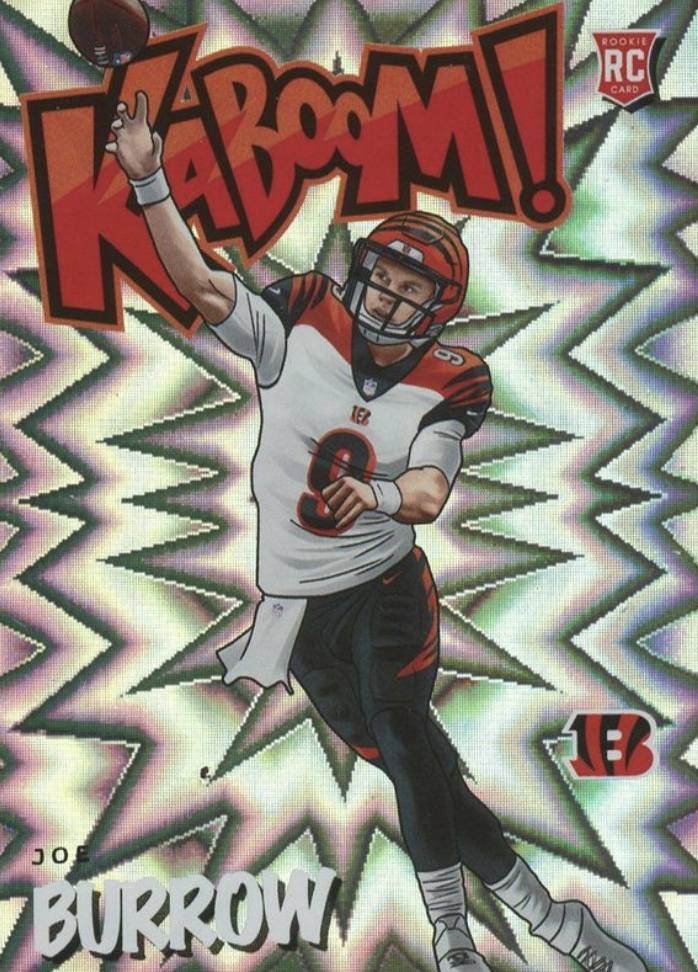 6 Joe Burrow 2020 Absolute #KJB2: With sales of this one as high as $12,500 during the '21 NFL season, it's safe to say that the Cincinnati Bengals QB's breakout campaign did wonders for his card value, too. Now that he's gotten even more comfortable at the helm, we can only imagine where this insert's value goes from here.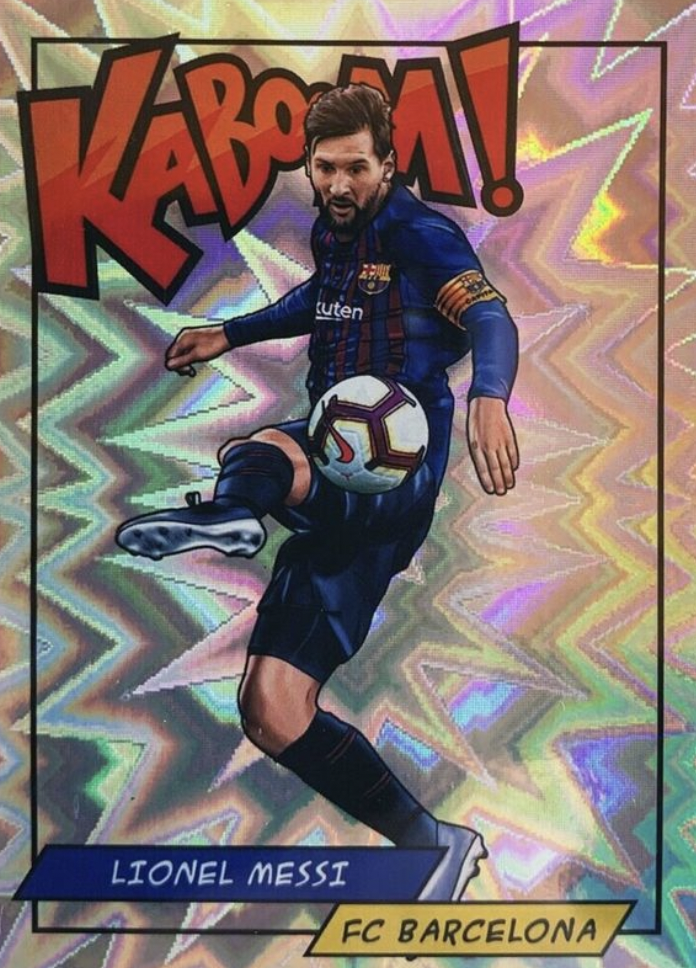 7 Lionel Messi 2018 Panini Rewards #K-LMS: One ESPN's World Fame 100 list of the globe's most popular athletes, this Paris Saint-Germain star ranks No. 3. With all that notoriety around the planet, you might expect this card to top our tally. But with the last two sales only averaging $7,100, Messi will have to settle for seventh.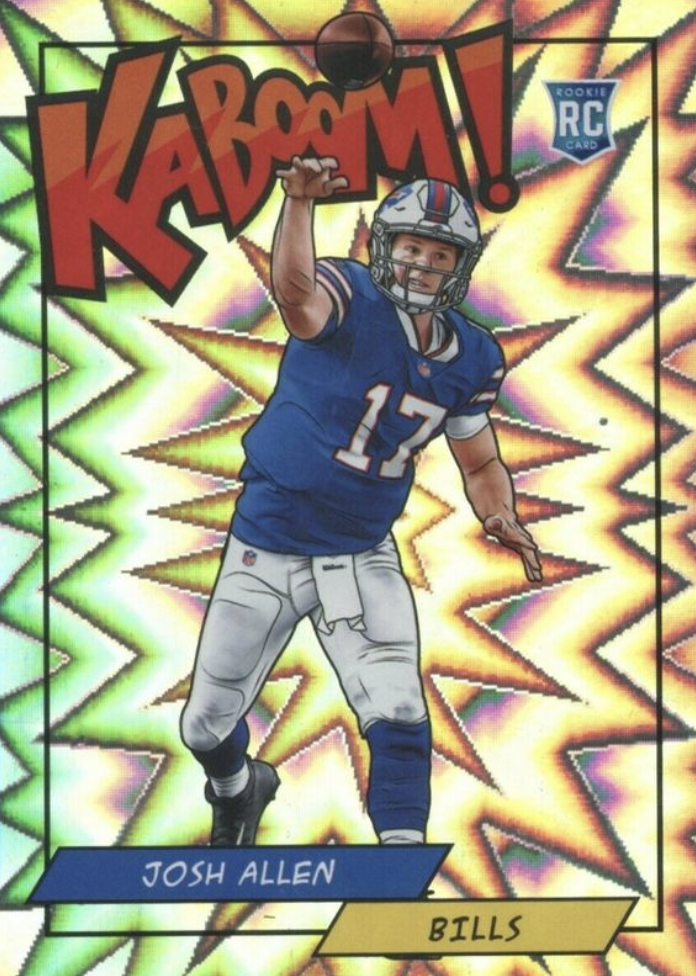 8 Josh Allen 2018 Panini Rewards #K-JA: The Buffalo star's '21 stat line tells you everything you need to know: 4,407 passing yards, 42 combined TDs and $9,750 average sales of this '18 Panini Rewards Kaboom! Should Allen lead the Bills to a Super Bowl soon, future numbers on this card might be hard to quantify.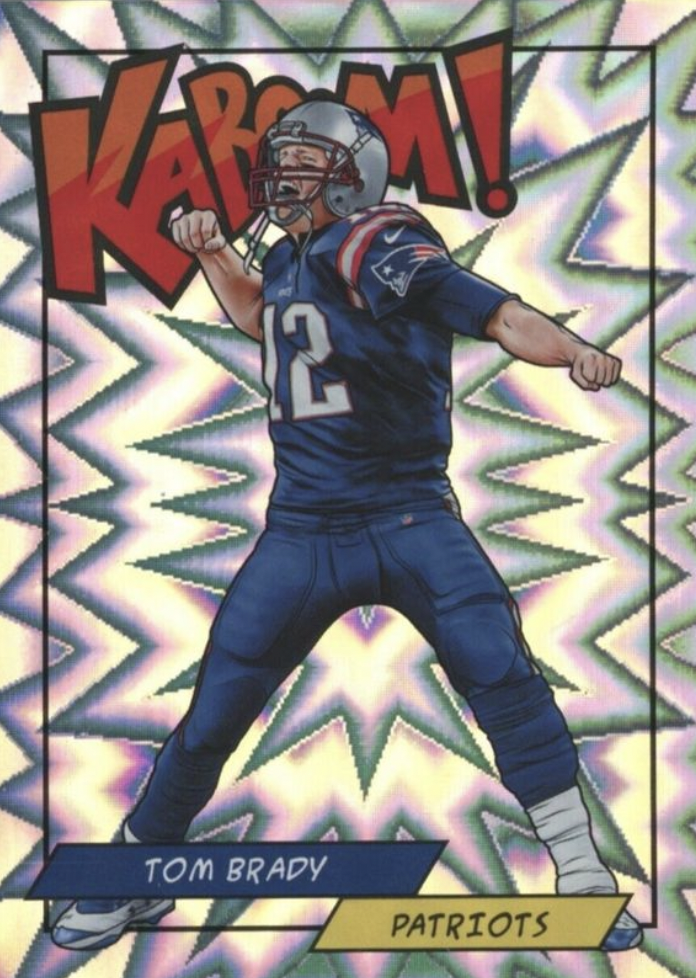 9 Tom Brady 2018 Panini Rewards #K-TB: When Brady (probably) retires after the next NFL season, it's reported that he'll head straight to Fox Sports' broadcast booth. Not that the seven-time champ needs the exposure, but all the additional facetime can't do anything but help cards like this retain their already significant value.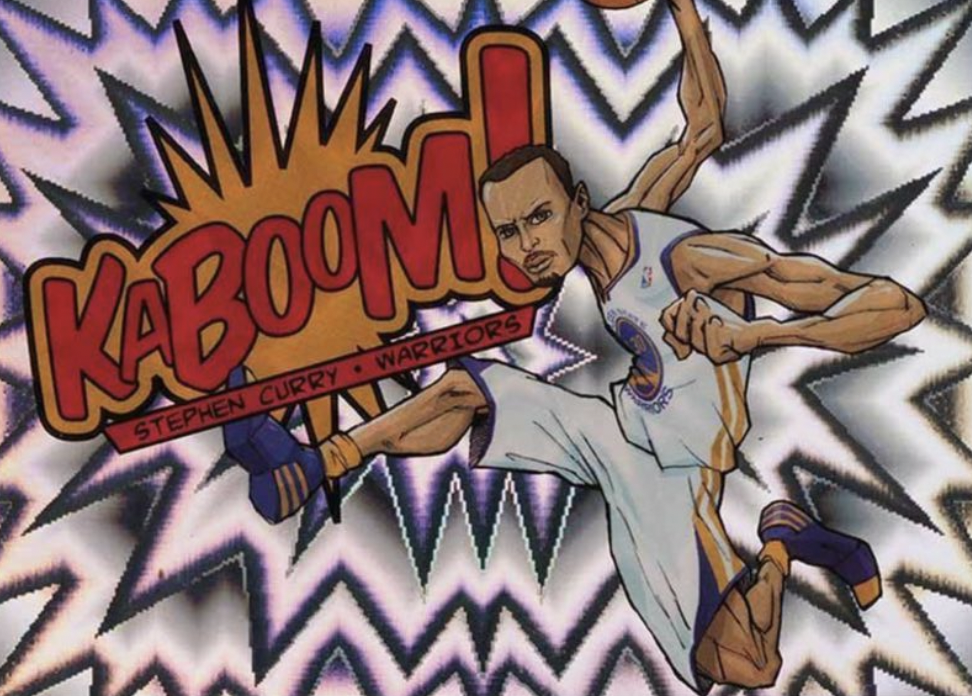 10 Stephen Curry 2013 Innovation #5: If he had a new Kaboom! come out right now, it might have an illustration of Curry's celebratory night-night pose on it. But that's for future installments. As for this 2013 Innovation, we'll just have to be content with a drawing of the four-time NBA champ dribbling vigorously across the card.
Track your collection and maximize your profit with Market Movers, the hobby's most powerful sports card pricing platform! Learn more here.
Note to readers: If you purchase something through one of our affiliates, we may earn a commission.