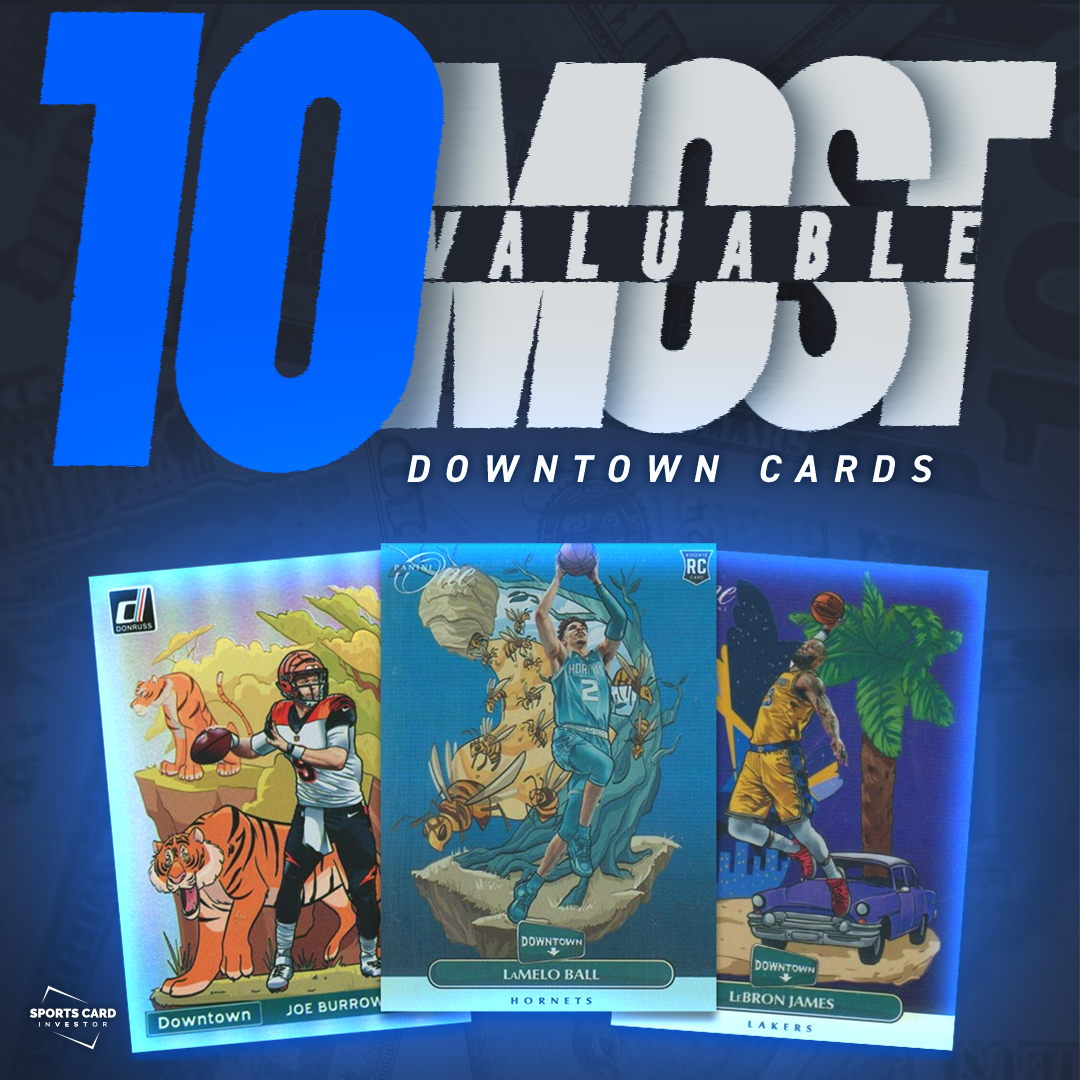 One of legendary sports commentator Brent Musburger's signature soundbites came during basketball games when he'd go "From downtown!" whenever a guy made a bucket from deep. Panini may not have used Musburger specifically as inspiration for its first From Downtown insert, but it makes sense. What started out as one-per-case cards of long-range shooters back in the 2016 Panini Studio set have evolved into colorful, must-have inserts (now with a shorter "Downtown" moniker) that not only covers basketball but dabble in football and baseball, too.
The scarcity of Downtowns is one of the main draws, but their unique artistic approach — athletes are depicted in a comic book-inspired style with landmarks and symbols of their respected team cities all around them — is another reason why these cards are so popular and command so much money. The 10 hits below were considered the most valuable at press time.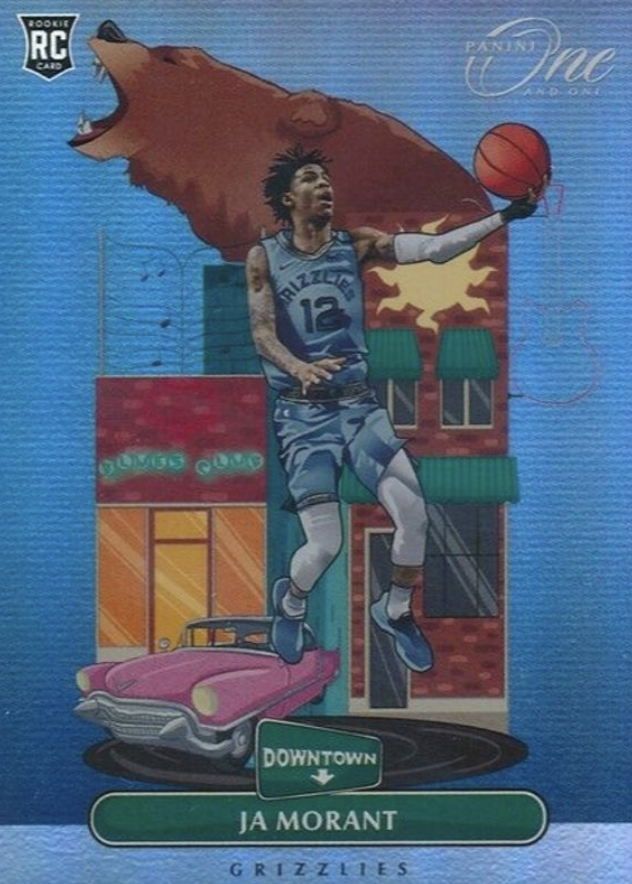 1 Ja Morant 2019 Panini One and One #16: There's lots going on in this image. We see an actual grizzly bear roaring. There's a pink Cadillac parked in front of the famed Sun Records building. And, of course, we have Morant himself floating towards the rim for a layup. Even so, we fully understand if your eyes are still somewhat distracted by the $8,000 price.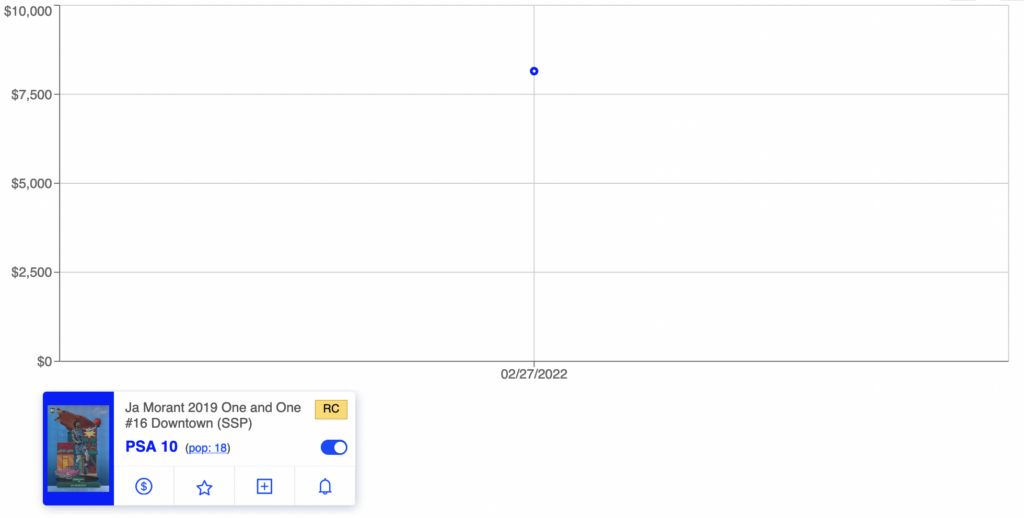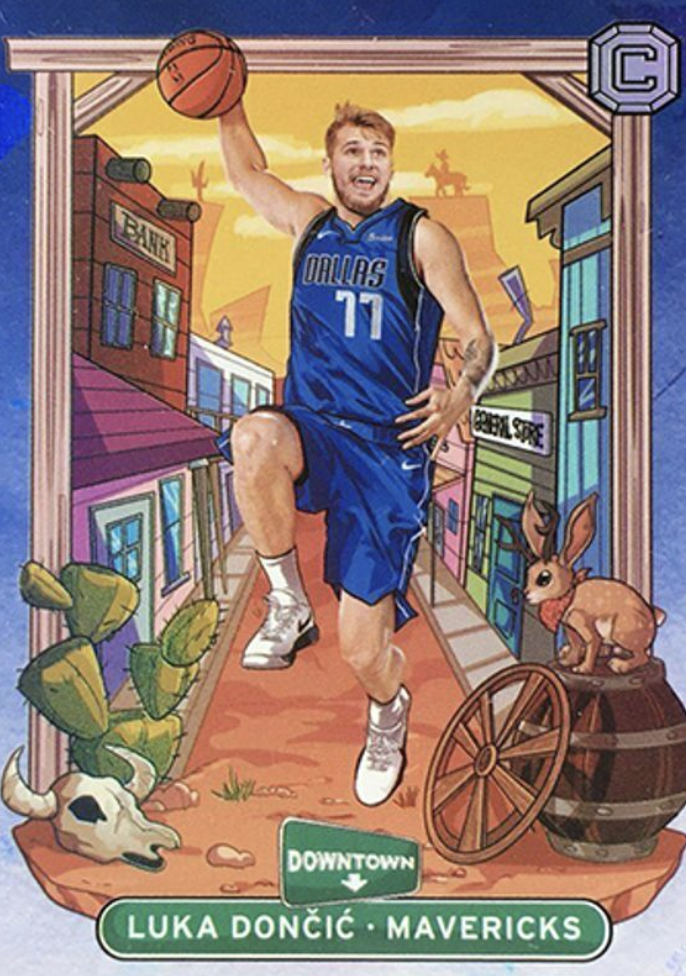 2 Luka Doncic 2018 Panini Cornerstones #11: When it comes to naming the biggest, baddest young player in the West, this Dallas superstar has few foes. And this cards' $7,900 sticker proves how high of a bounty there is for high-end Doncic products in the hobby.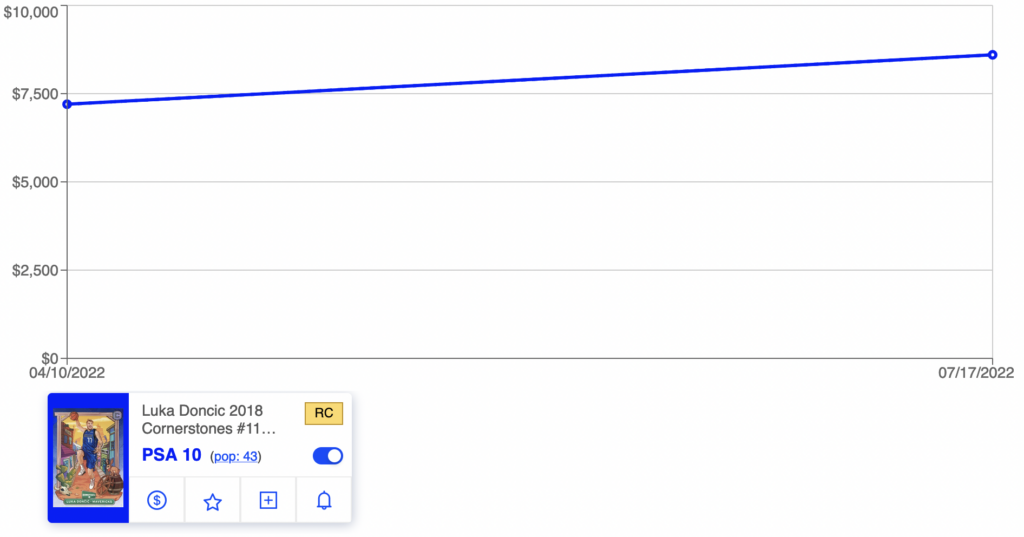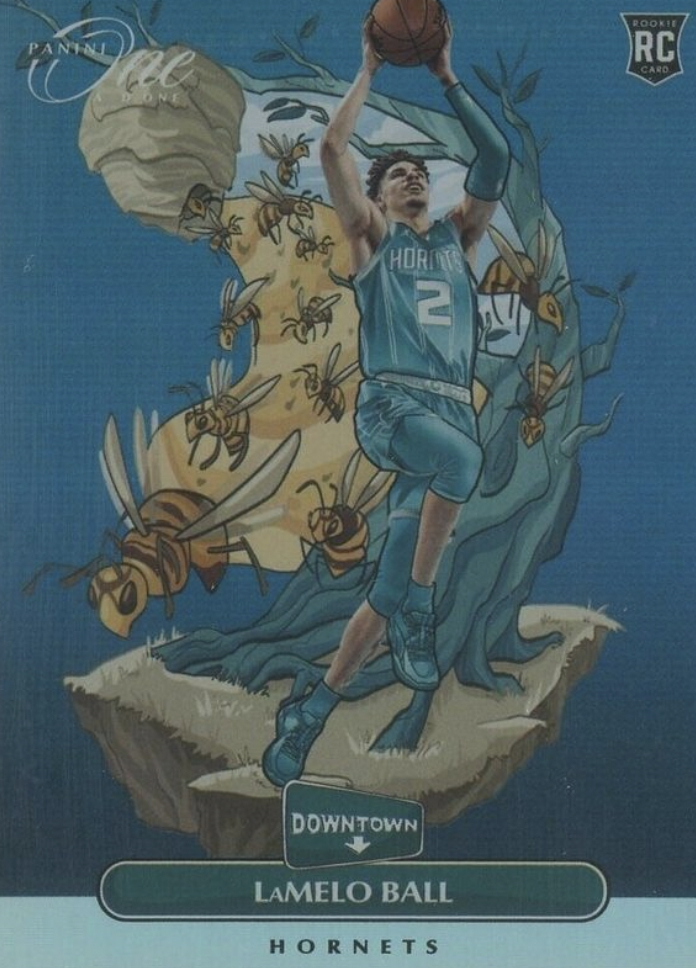 3 LaMelo Ball 2020 Panini One and One #4: We've seen scarier bugs in a Pixar movie, but the sentiment from the picture's swarm of hornets is true—Ball's game has had tremendous buzz. Still, we can't ignore the fact that this once-$13,000 card has felt the sting of the recession.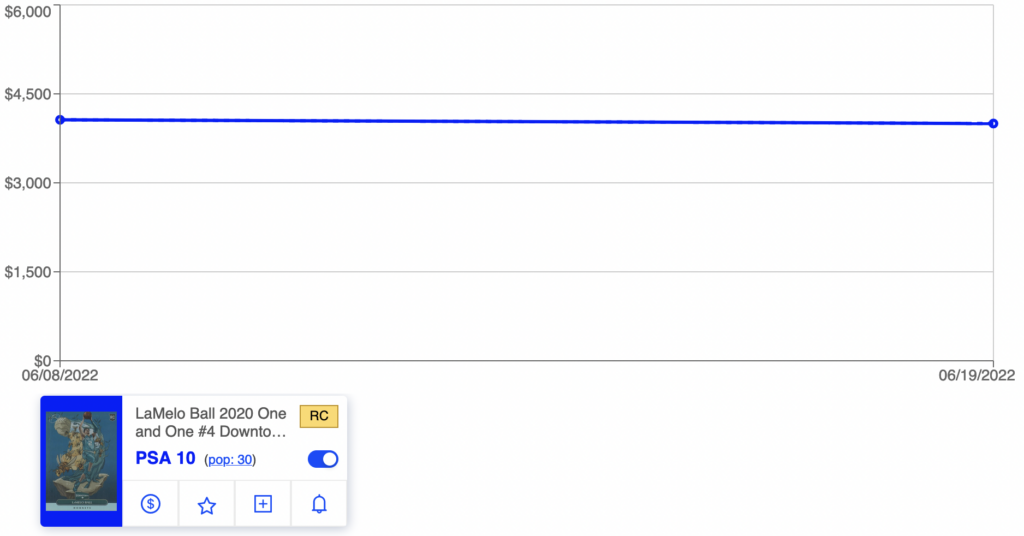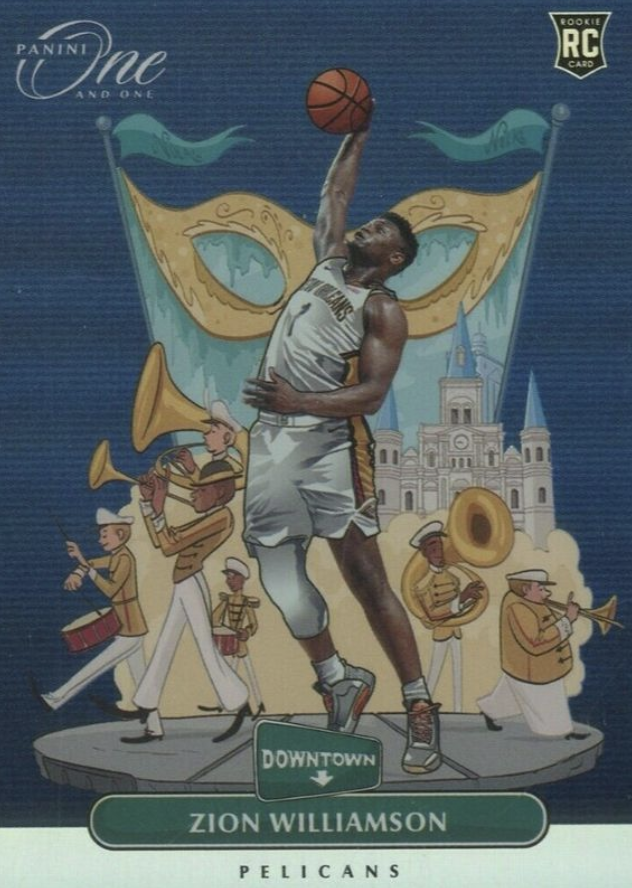 4 Zion Williamson 2019 Panini One and One #6: Between October 2021 and early-August 2022, only three of these cards had earned PSA 10s. With rareness like that for a player with as much promise as Williamson, we understand why the card's last two sales averaged $6,700.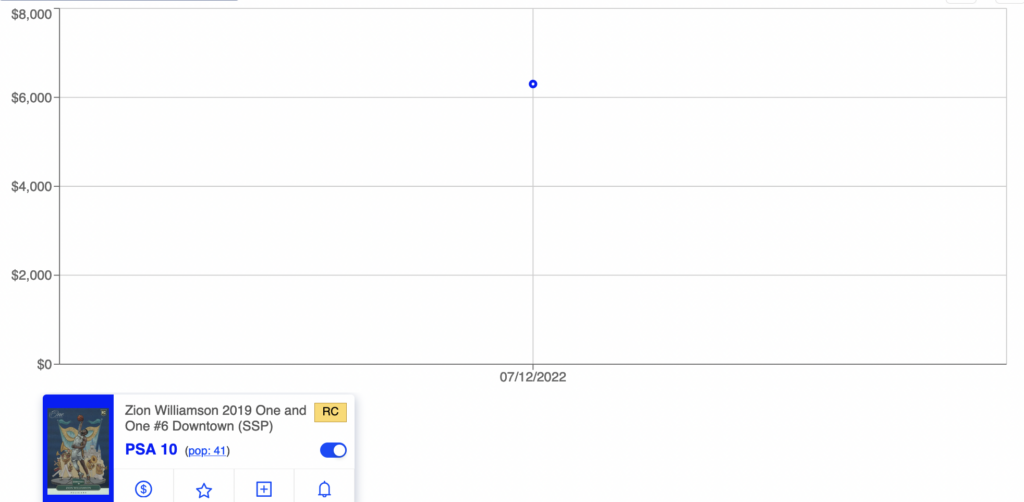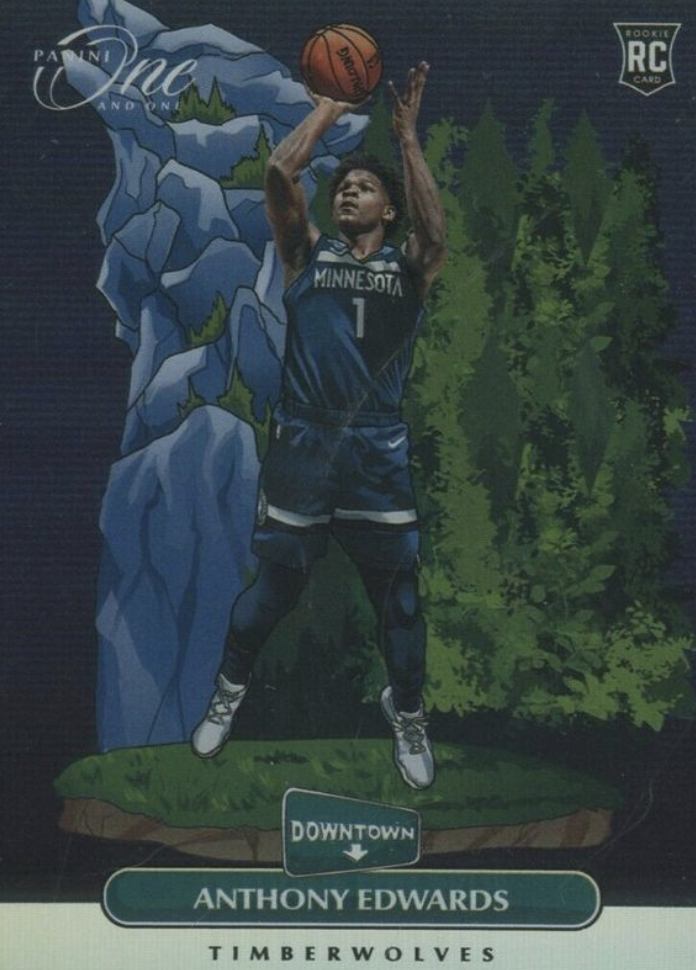 5 Anthony Edwards 2020 Panini One and One #5: Designers kept this one pretty simple. Just Ant Man taking a jumper over a calming image of the Minnesota outdoors. But what's really wild is how this card is averaging nearly $6,500 at every sale.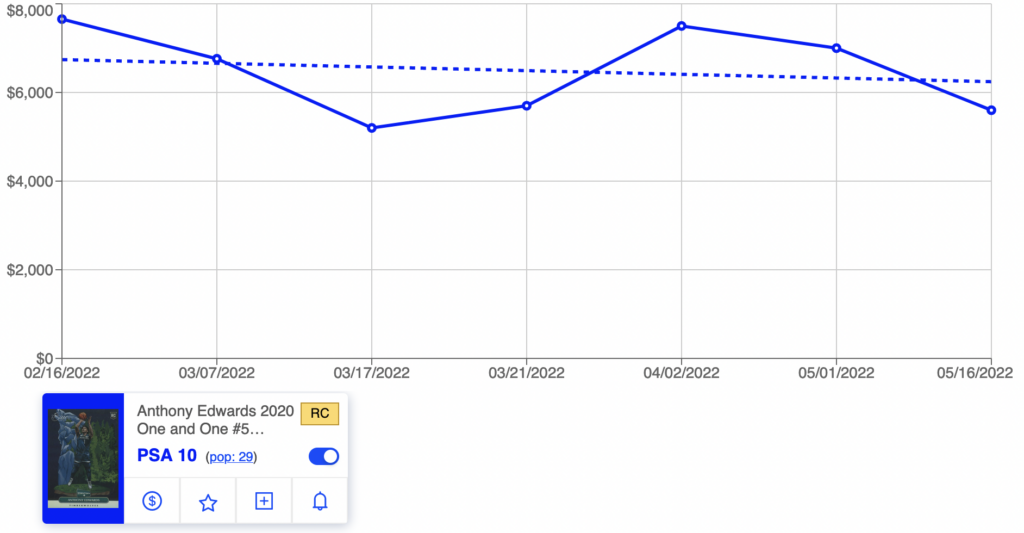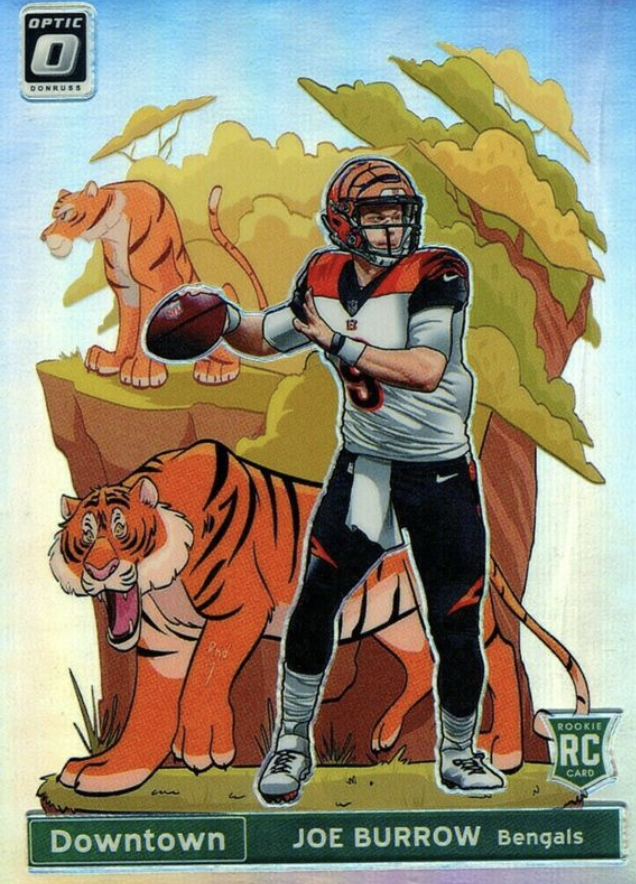 6 Joe Burrow 2020 Donruss Optic #DT-40: For some reason, the tigers flanking Burrow here remind us of the creatures from Jungle Book. We guess that makes sense, seeing as how this young QB has put early doubts about his game (and impact on the hobby) to bed—just like a child's nighttime story.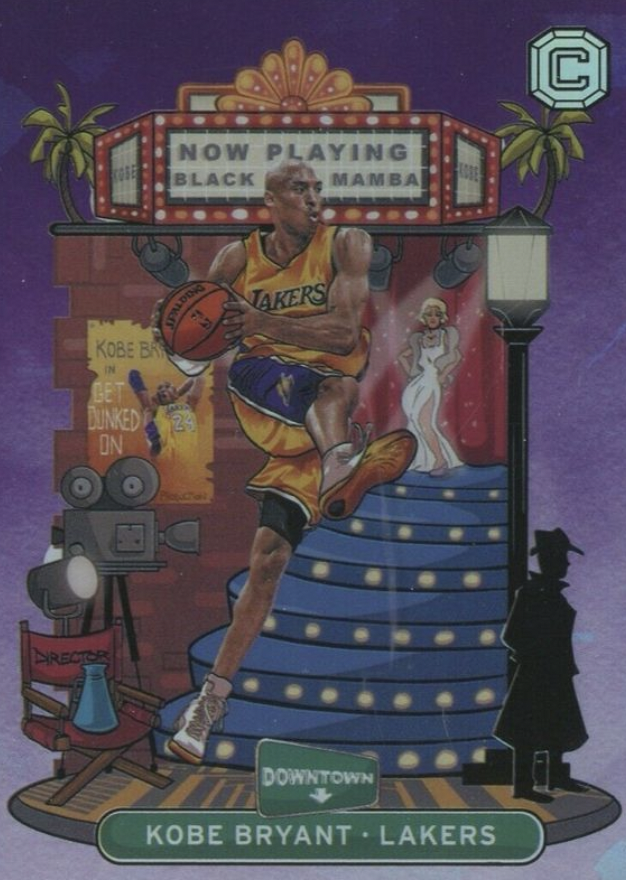 7 Kobe Bryant 2018 Panini Cornerstones #20: If you look closely at this collage of Hollywood images, you'll spot a shadowy figure in the bottom right. We're not certain who the person is, but we're guessing he could be a collector lurking online marketplaces for this Bryant banger under $4,000.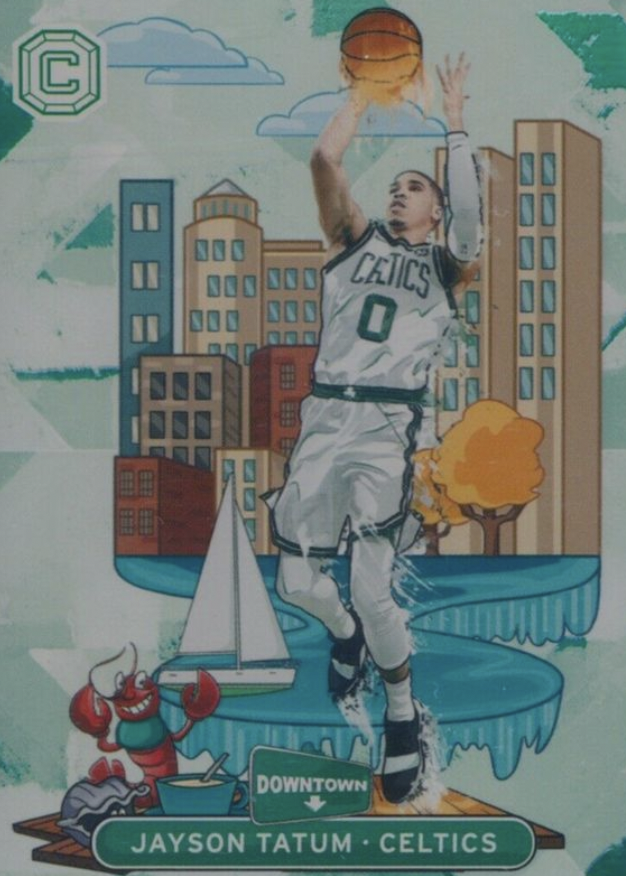 8 Jayson Tatum 2017 Panini Cornerstones #DT11: As Tatum's game has steadily evolved from "starter" to "star" to the "straight-up assassin" status it currently sits, so too has this card's sticker jumped from $3,600 to $4,100 to $5,000.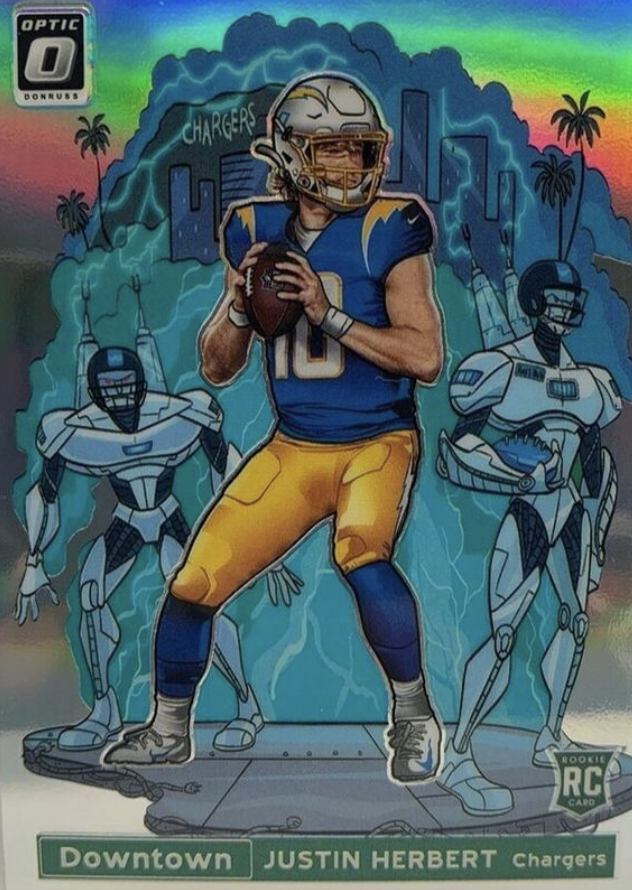 9 Justin Herbert 2020 Donruss Optic #DT-31: The robots. The mechanized field. All the sci-fi imagery speaks to Herbert being the future of the quarterback position in the NFL. As for this card, if the Chargers star keeps trending in the way he's been going, it can't help but skyrocket.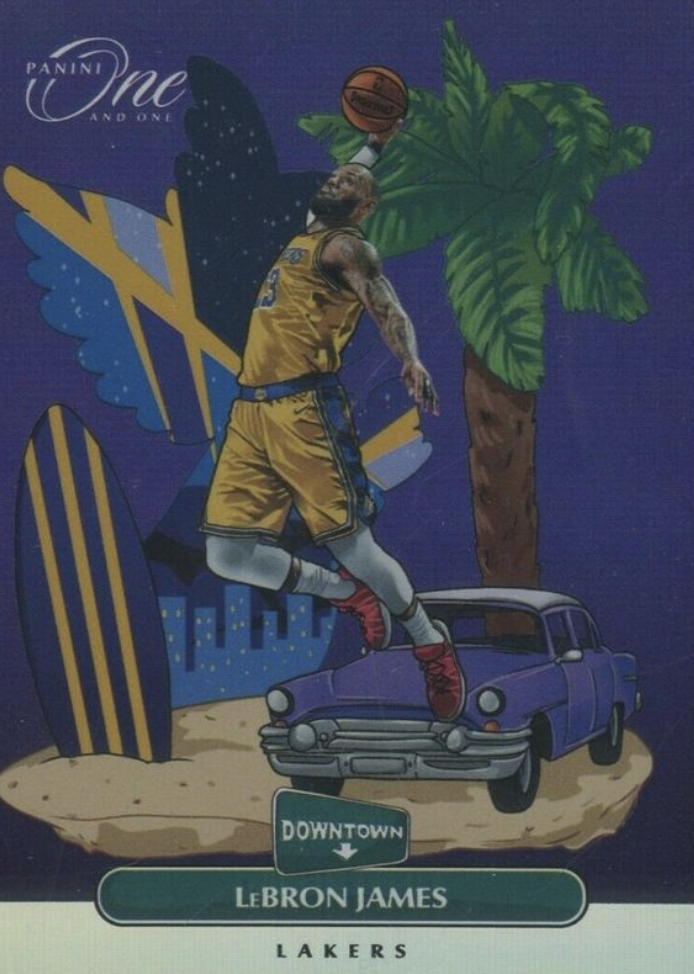 10 LeBron James 2019 Panini One and One #2: There's a surfboard and sand in this shot. While we don't know if James knows how to hang ten, we're certain his No. 1 hoops goal is to hang another championship banner in Crypto.com Arena. If he does that, this card will make waves in the $4,000 range.
With the Sports Card Investor app, you can profit from the hobby you love by keeping up with trending cards, tracking real-time prices with Market Movers and buying items on eBay. Download the industry-leading app here for Apple or Android
Note to readers: If you purchase something through one of our affiliates, we may earn a commission.