When you talk about the most heated rivalries in sports, North Carolina-Duke, Yankees-Red Sox and Ohio State-Michigan immediately come to mind. But if competitive Formula-1 drivers Lewis Hamilton and Max Verstappen keep going at it on the track like they did for much of 2021, we won't help but add their feud to the list. Verstappen's last-lap victory at the Abu Dhabi Grand Prix to take the '21 season crown concluded a stretch where the two guys exchanged first- and second-place finishes for six straight races. Doesn't get more heated than that.
Hamilton, 36, has been a star in hobbyists' eyes for some time now, with cards like his 2020 Topps Chrome going for as much as $150 raw and over $700 in a PSA 10. But while the 24-year-old Verstappen has always been talented, a historic 2021 season saw his card value begin to catch up to his actual driving accomplishments.
Should talented F1 drivers like Valtteri Bottas and Sergio Perez keep doing what they have on the track, their cards should gain momentum, too. But pump your breaks expecting them to catch the sport's dynamic duo any time soon. As you'll see in the following tally of 2020 Topps Chrome F1 raw cards, Hamilton and Verstappen are cruising with collectors while everyone else is in the rear-view window.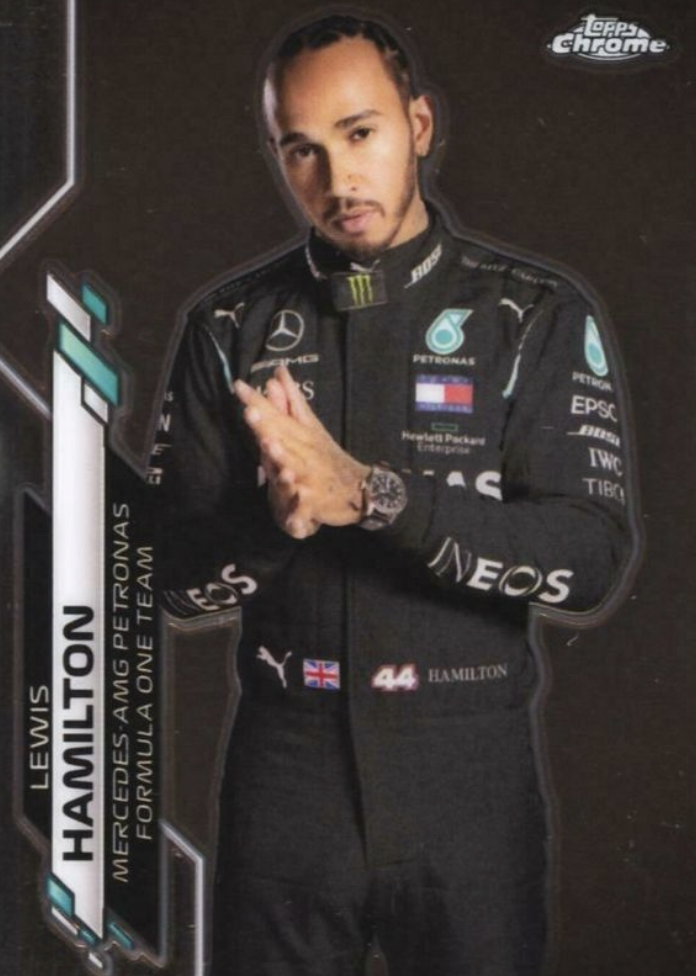 1 Lewis Hamilton #1
When you look at Forbes' 2021 highest-paid athletes list, the lone F1 driver you see in the top 25 is this guy. Having some of the $82 Million-Dollar Man's 2020 Topps Chrome cards in a PSA 10 won't necessarily get you on the list, but it will make your portfolio incrementally more attractive.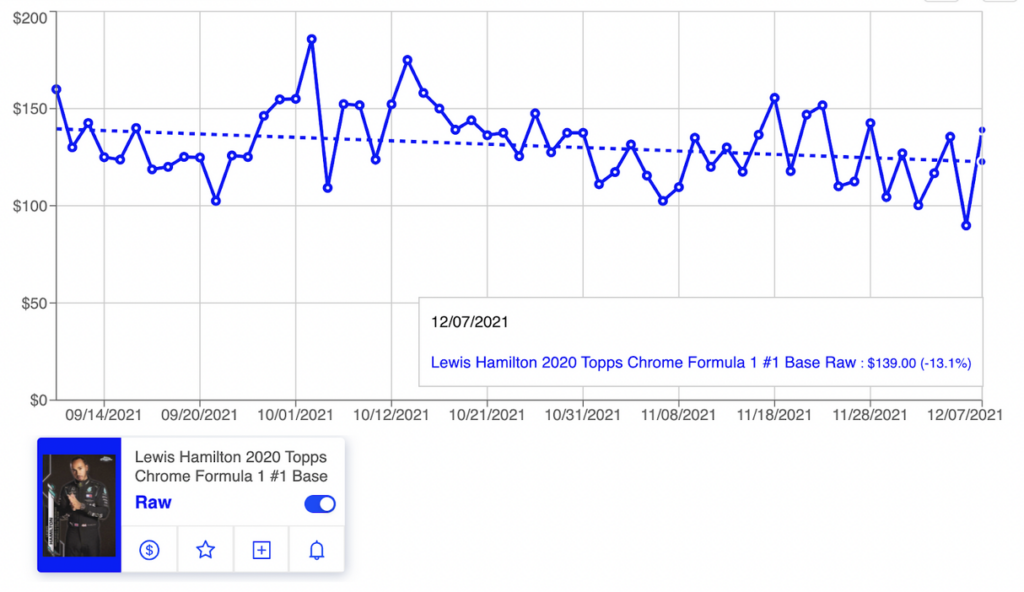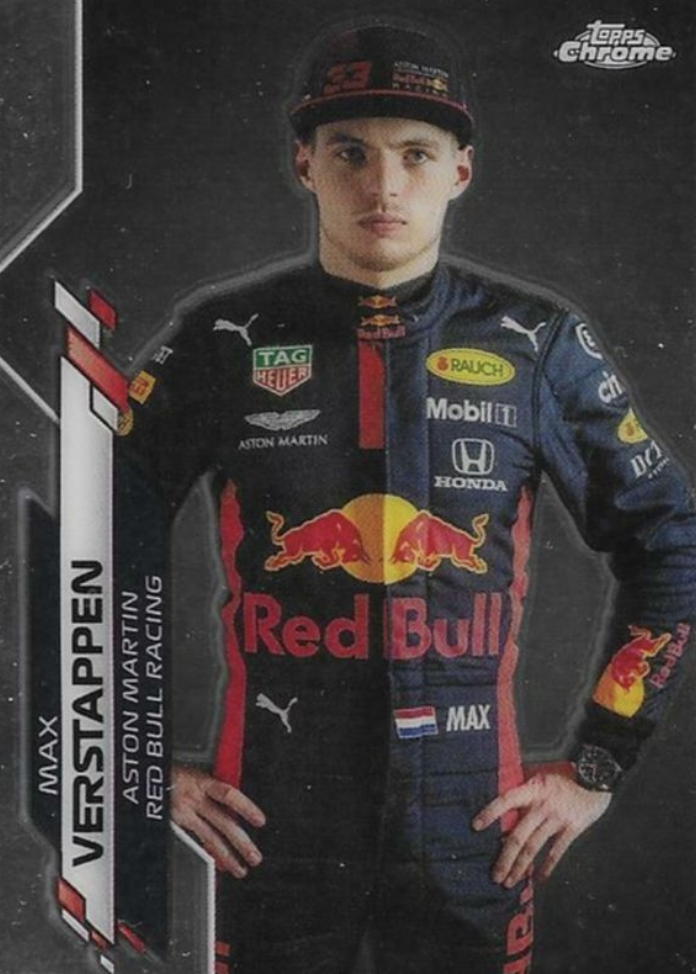 2 Max Verstappen #6
Verstappen's '20 Topps Chrome card saw steady value growth after July 21, 2021, just three days after his first-lap crash at the British Grand Prix. In the 12 other races that season, Verstappen finished in the Top-2 in 10 of them. It's no wonder this card's value has gone from 0 to 100 real quick.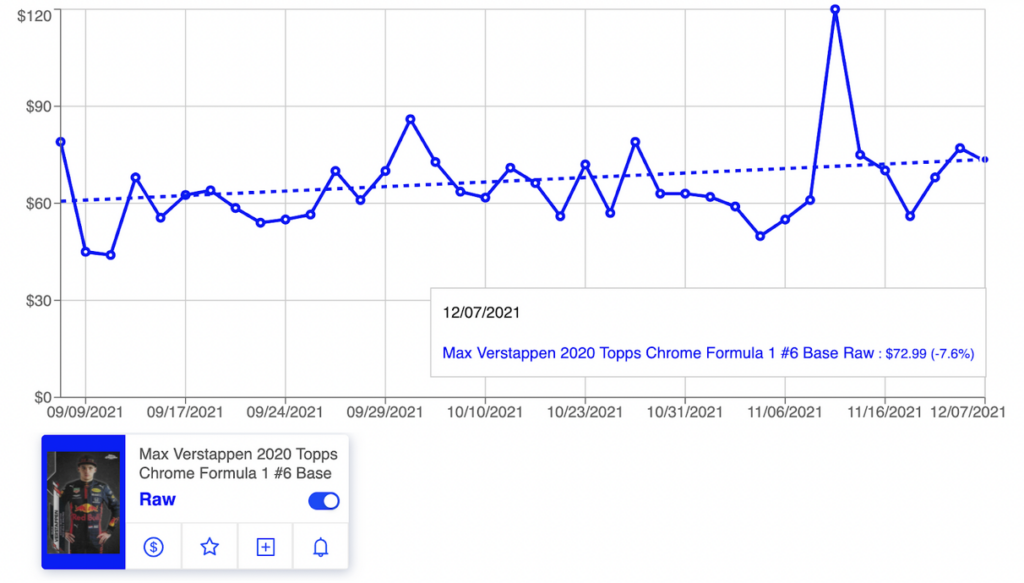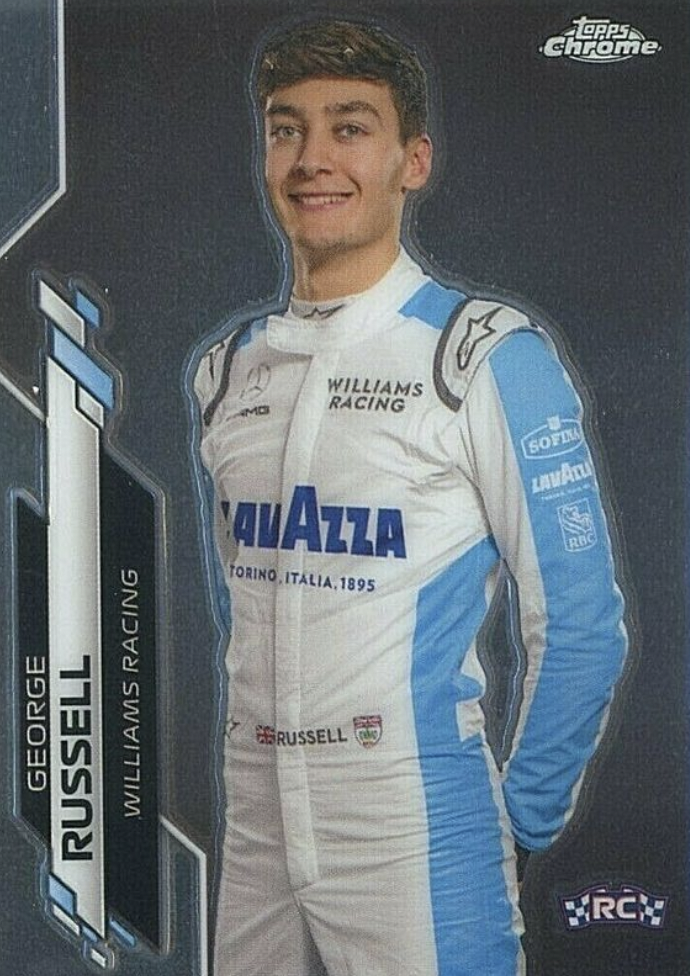 3 George Russell #19
Another young talent who's had the hobby's attention for some time, the 23-year-old Russell finally seems to be getting his cards into gear. With this one, especially, there were days in Summer '21 where you could get this card for $15-30. By the end of the year, it was consistently circling the $50 mark.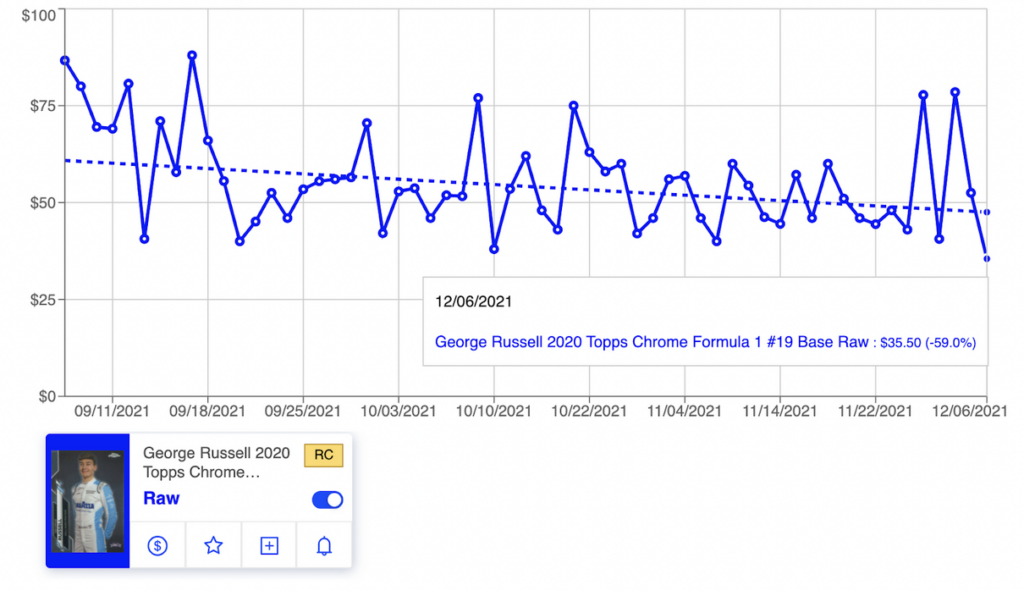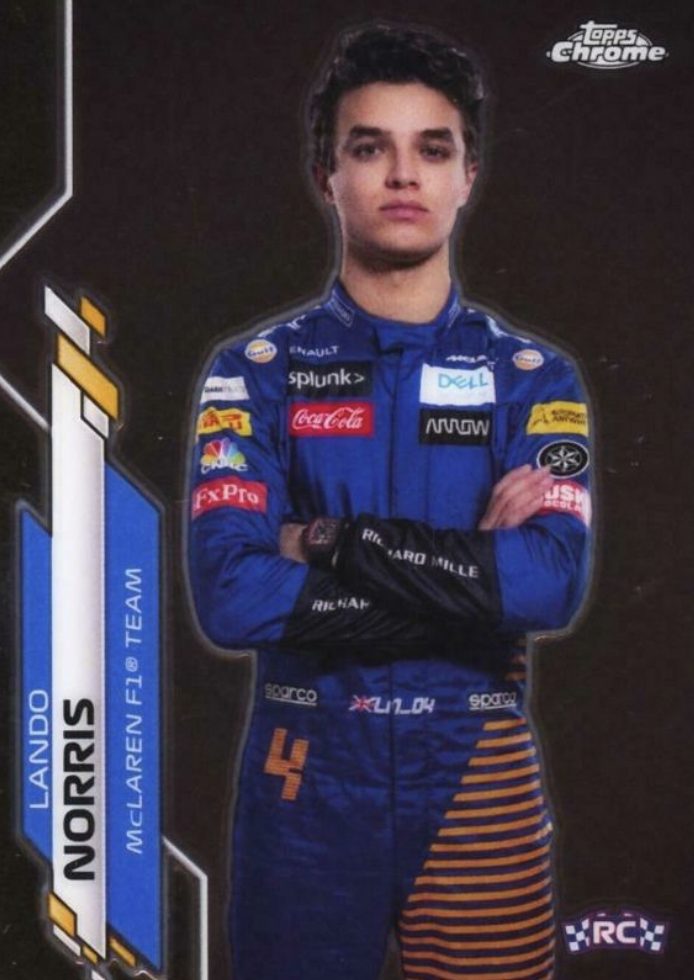 4 Lando Norris #7
An exciting UK talent, Norris is just trying to work out some consistency issues (only one Top-3 finish between August and December '21). Once he starts reaching more podiums, this $30-40 card could easily fetch double.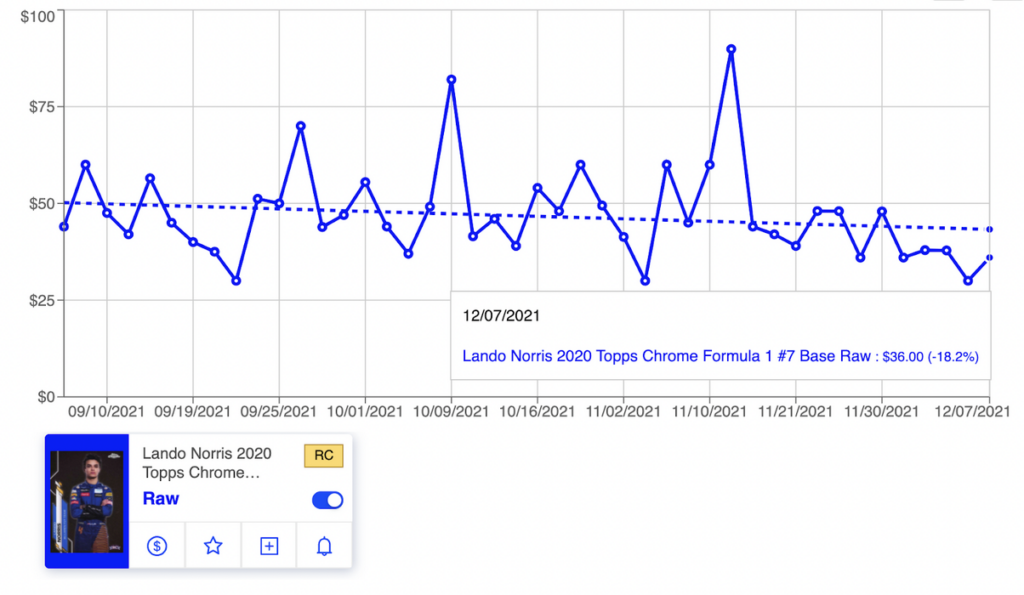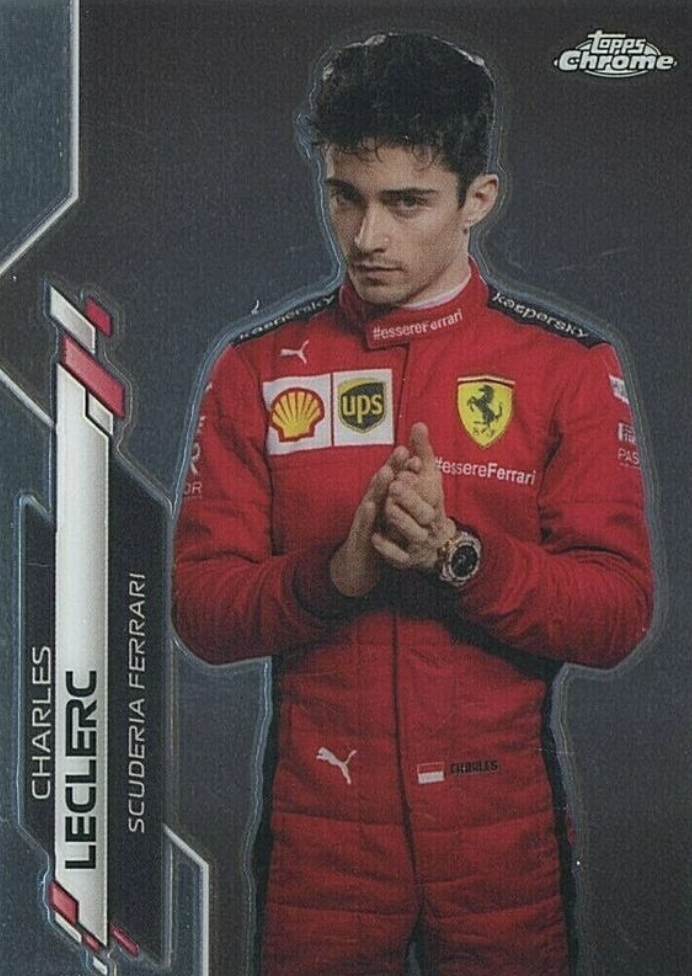 5 Charles Leclerc #4
Much like Leclerc's race positions in '21, the Monaco driver's '20 Topps Chrome has been all over the place, hopping from $10 to $25 down to $3 in a matter of weeks.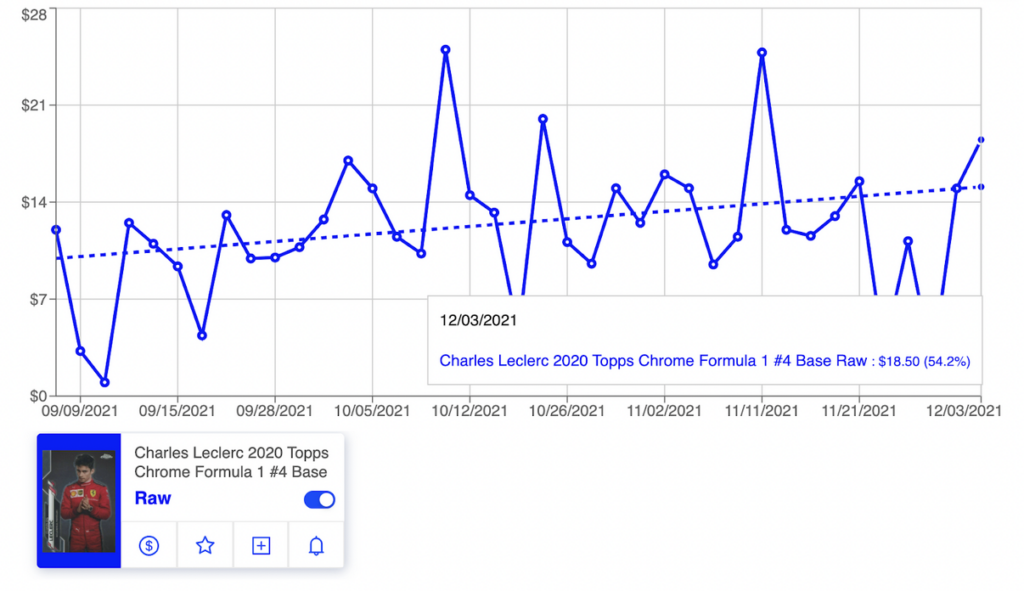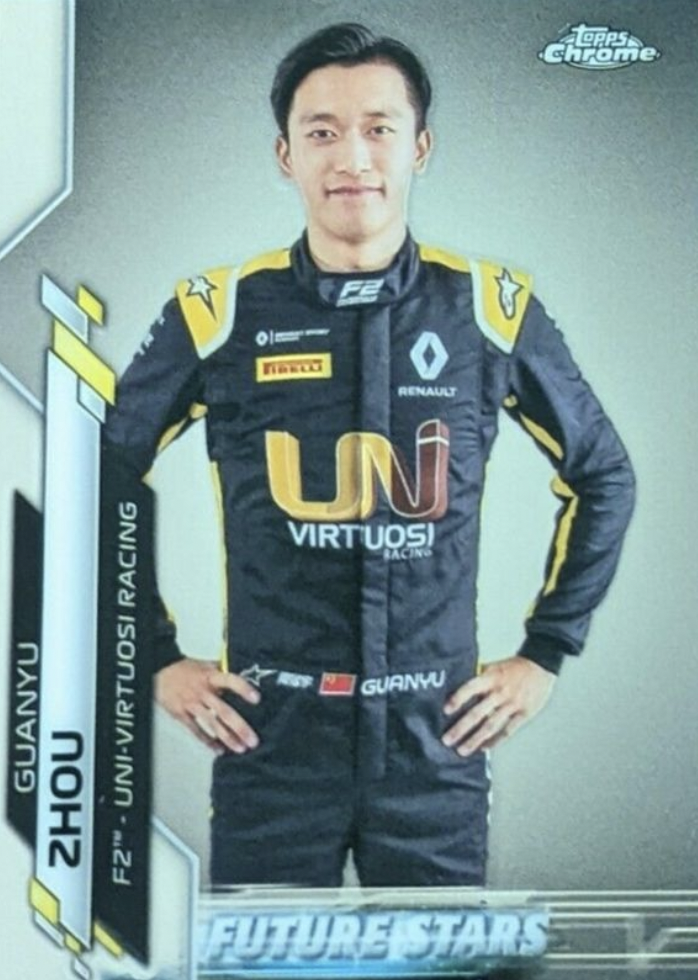 6 Guanyu Zhou #43
When Zhou goes from a development driver to a full-time Alfa Romeo team member in 2022, he'll become the first Chinese driver to ever hold the role. In the global game of card collecting, that's a huge deal. If he can back that popularity with a few Top-5 finishes, watch this card explode.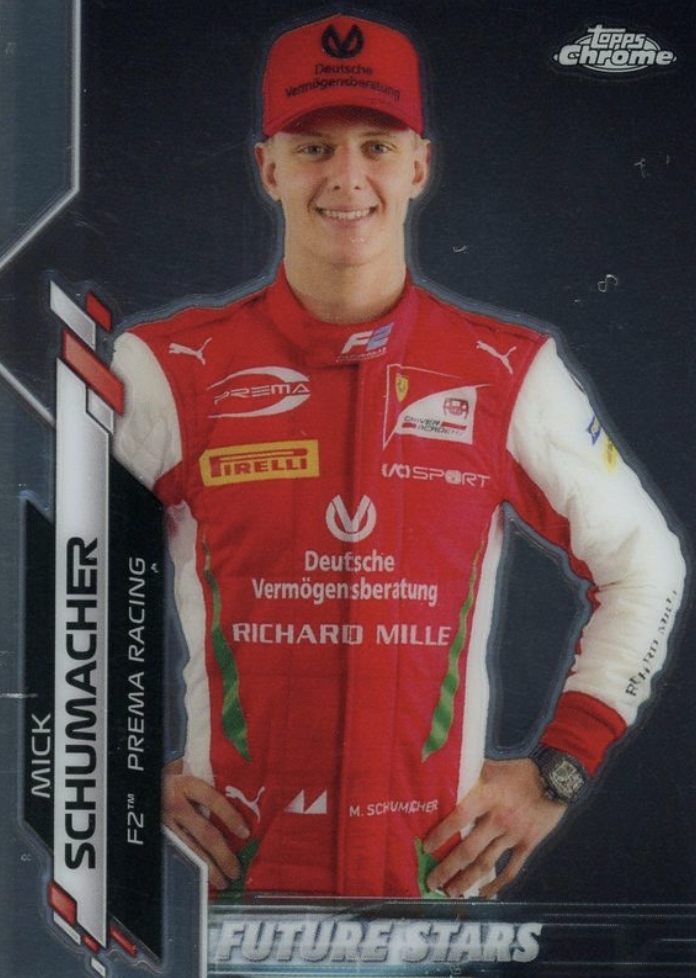 7 Mick Schumacher #53
The son of seven-time F1 champ Michael Schumacher, Mick may have gotten in the door off his name, but in order to stay relevant in racing and the hobby, he's going to need to have much more than a Top-12 finish on his resumé.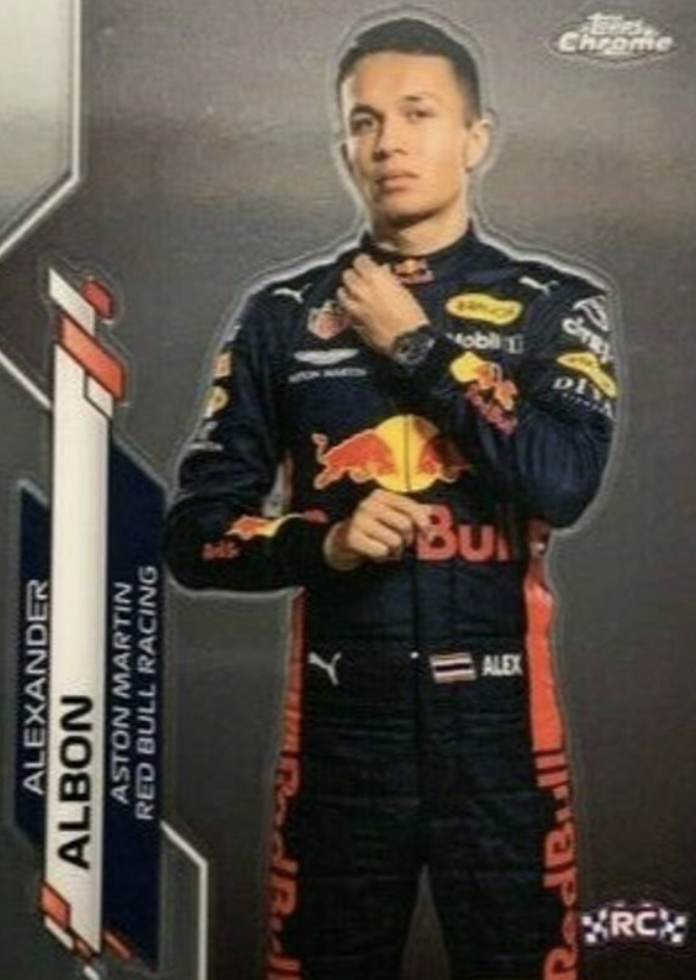 8 Alex Albon #5
While demoted in '21, Albon is a gutsy driver with loads of potential. While most eyes are looking elsewhere, now may be the best time to stash some of these inexpensive cards in your garage before Albon joins the big boys (the Williams team) in '22.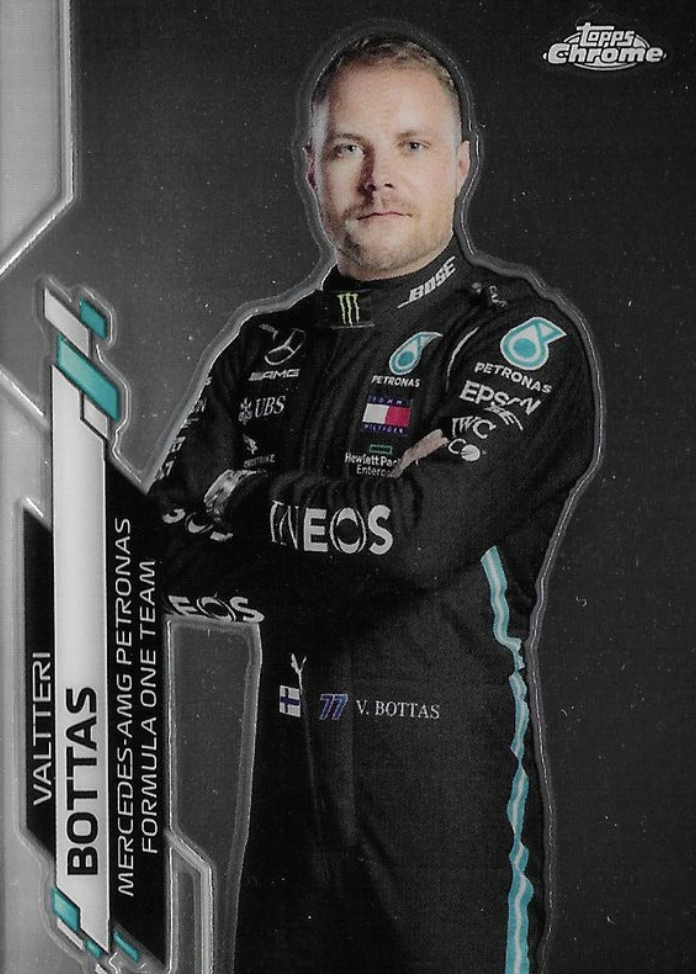 9 Valtteri Bottas #2
They say two's company and three's a crowd. If that's the case, consider Bottas the crowd who tried to wedge his way in between the Hamilton-Verstappen sandwich in '21. A solid driver on Mercedes' team, Bottas needs to build off his Turkey Grand Prix victory to grab more of the hobby's attention.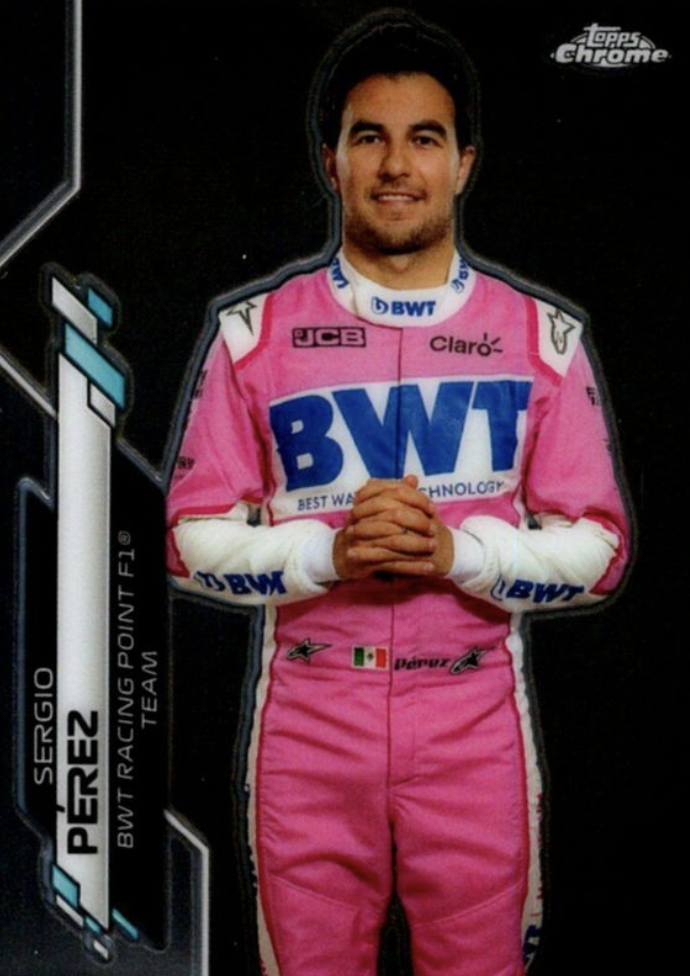 10 Sergio Perez #13
If you're looking for a value play in F1 collecting, it may very well be this Mexican bull. Perez is a guy who's seemingly on the verge of the winning circle almost every race (13 Top-5 finishes in '21), yet this raw beauty has but four sales over $20 in the last six months of the year.