Jonathan Taylor has been underestimated his whole football career. Back at New Jersey's Salem High School, Taylor was a moderately recruited running back who only managed three stars from recruiters. Taylor proved naysayers wrong at the University of Wisconsin, becoming a two-time first-team All-American and the first player in NCAA history to rush for 6,000 yards in a three-year span.
Even with those accolades, he still wasn't drafted until the 41st pick in the second round of the 2020 NFL Draft by the Indianapolis Colts. How did Taylor respond to the slight? Like he always has—by overperforming to the tune of an NFL-leading 1,811 rushing yards and 18 rushing TDs in his second professional season.
Sadly, the big numbers haven't done much to convince collectors that Taylor's the real hobby deal. His 2020 Prizm, for example, was only going for around $80 in a PSA 10 before the start of the '22 NFL season. That's on par to Tua Tagovailoa and Jalen Hurts' cards and neither of those guys has a Pro Bowl under his belt like Taylor does.
As much as the hobby is ignoring Taylor, though, it's love affair with the 2020 Draft's No. 1 pick (Joe Burrow) and No. 6 choice (Justin Herbert) only seems to be getting started. The latter's 2020 Prizm base has been submitted nearly 11,000 times to PSA since its release (compared to just around 1,500 for Taylor). But in general, '20 Prizm is a wildly popular set with rookie cards for some of the brightest young names in the NFL. Keep reading to see which PSA 10s are giving Taylor's card the most run for its investing money.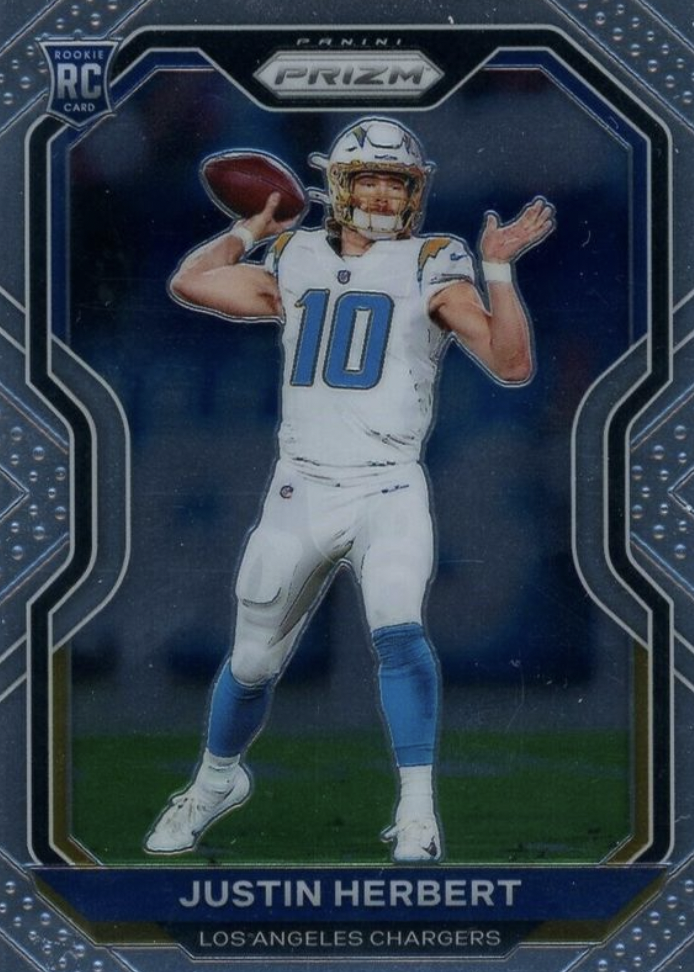 1 Justin Herbert #325: If you pull a Herbie in a pack, there's a good chance that it'll gem mint. Of the 10,854 base cards from the San Diego star to pass through PSA's doors, 4,104 of them (37.8%) have earned 10s.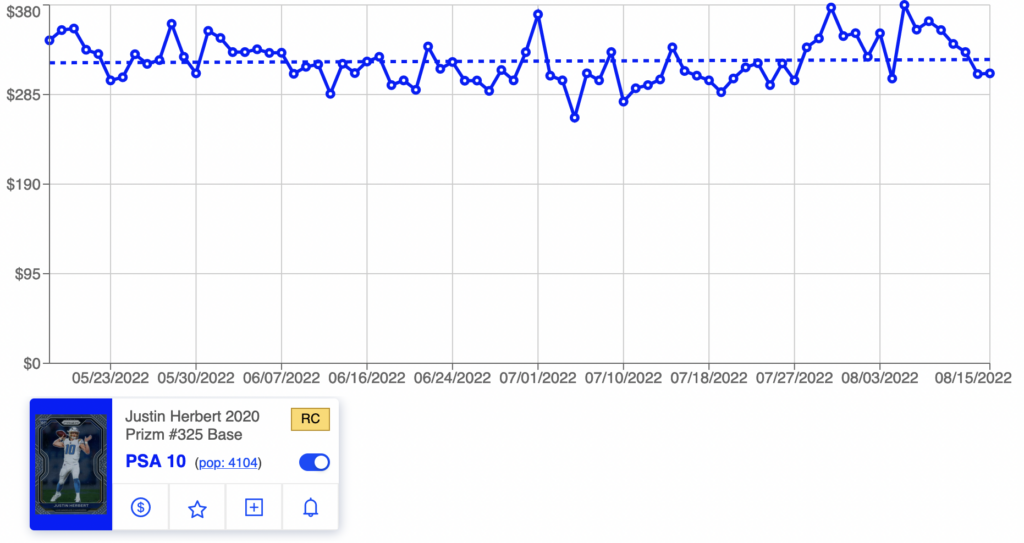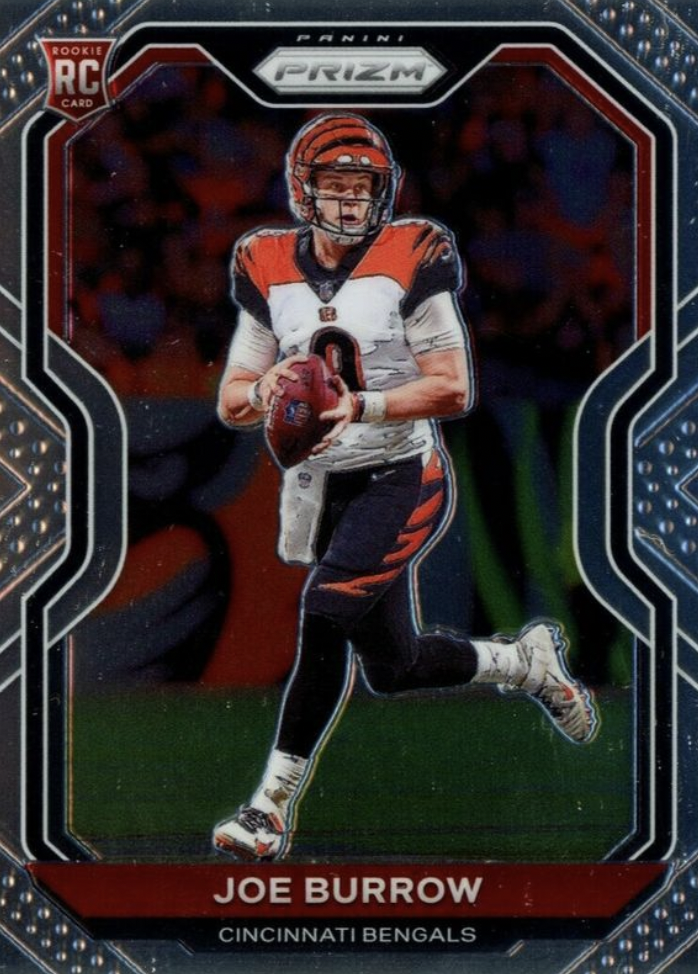 2 Joe Burrow #307: A healthy Burrow tossed 34 TDs in '21. With the young signal caller and standout receiver Ja'Marr Chase even more in sync now, those numbers should only rise, making this card's interest likely go up even more.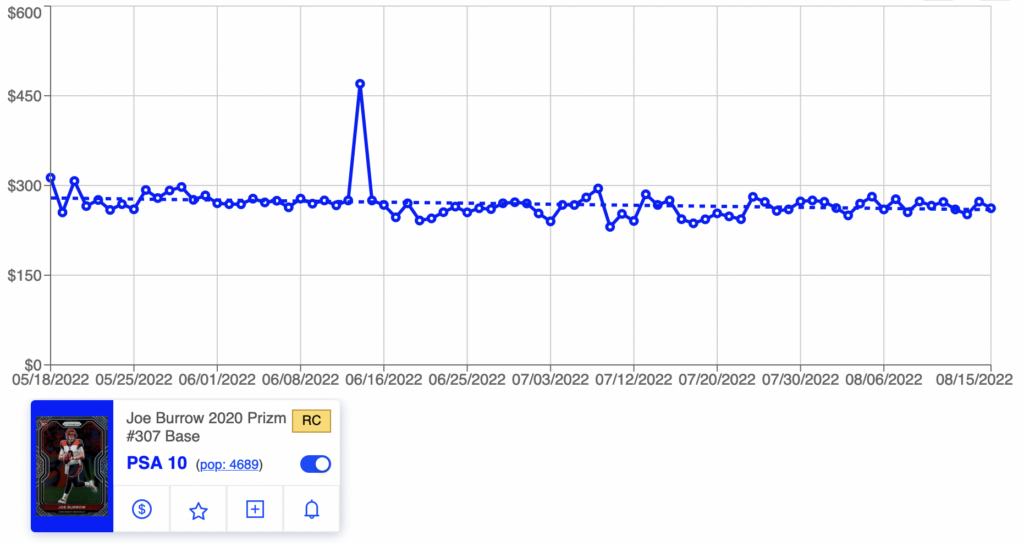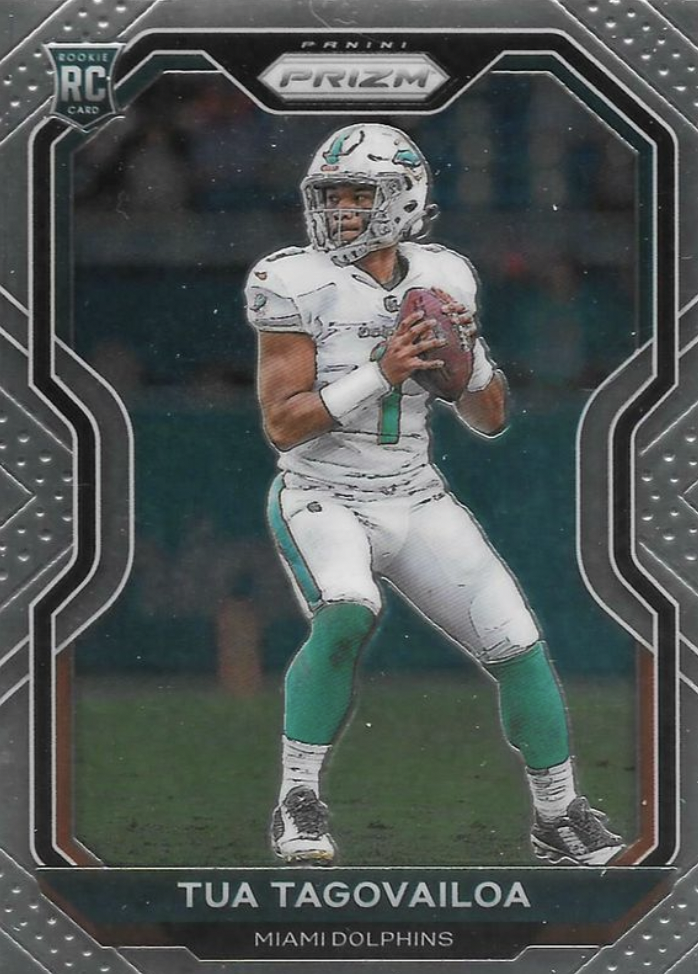 3 Tua Tagovailoa #339: Haters like to joke about Tagovailoa's accuracy issues, but if we're talking squarely about his hobby highlights, Tua's '21 prices ($84 on Nov. 15) being so close to his '22 stickers ($94 on Aug. 14) is the kind of can't-miss investing we need more of.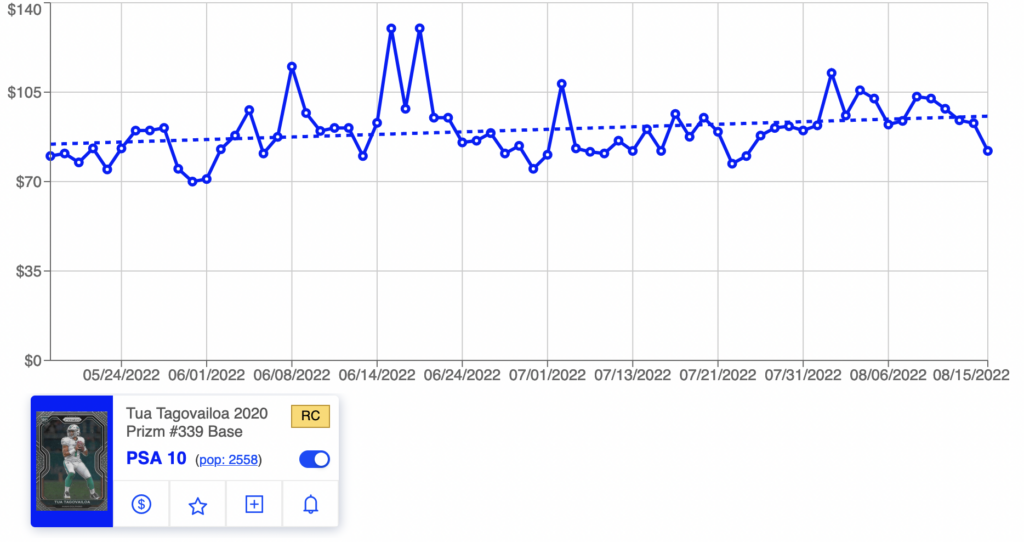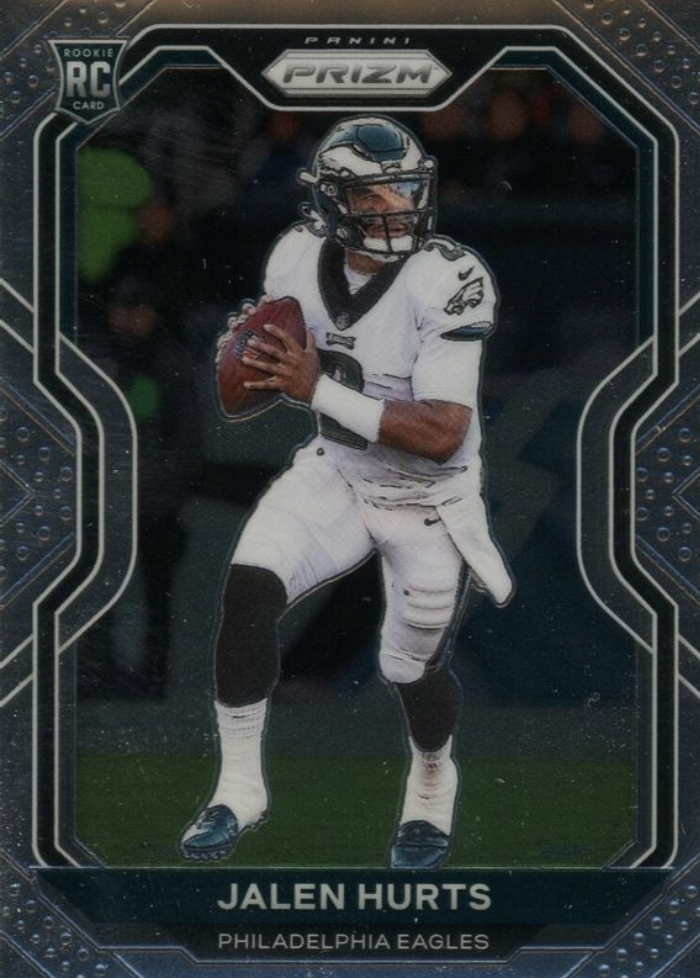 4 Jalen Hurts #343: Even with a decent 9-10 mark over the games he's started for Philly, Hurts seemingly must prove himself as the team's starting QB every camp. That's not the case in collecting, where Hurts' RC consistently commands between $80 and $100.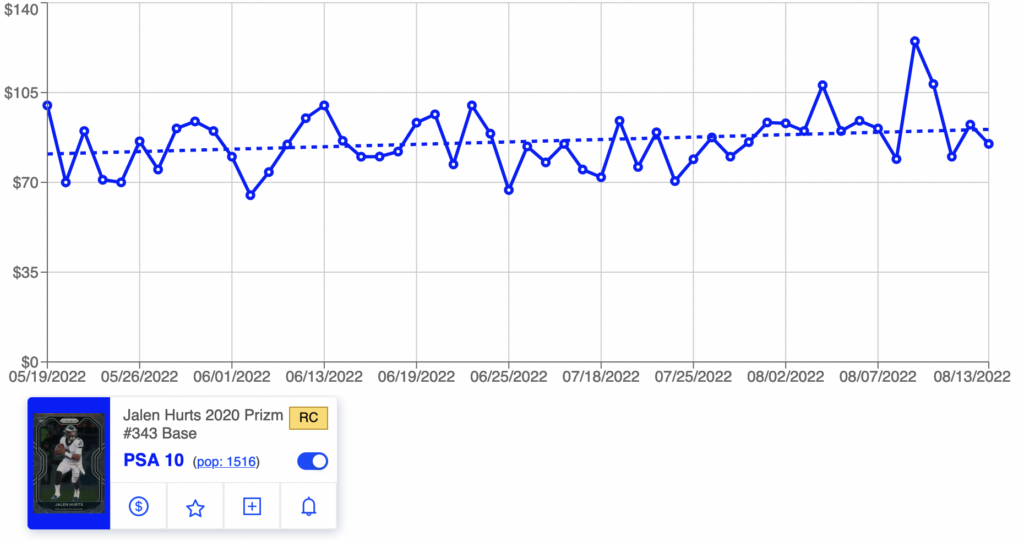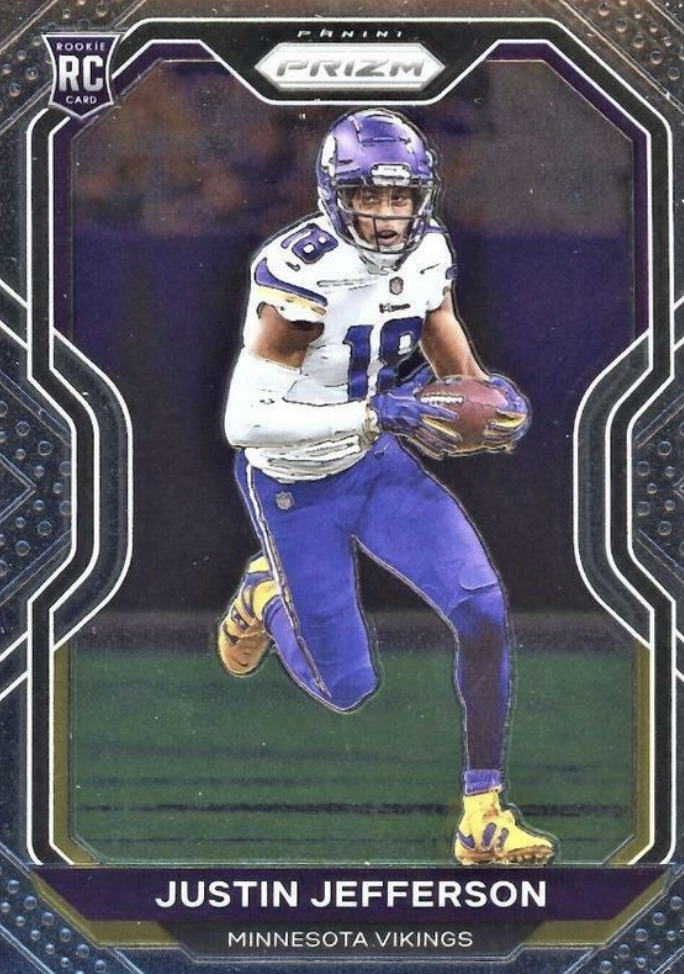 5 Justin Jefferson #398: Over his brilliant young career, Jefferson has already amassed four games where he topped 150 receiving yards. When he repeats the feat a few more times this year, you'll want to have this PSA 10 nearby for any knee-jerk buyers.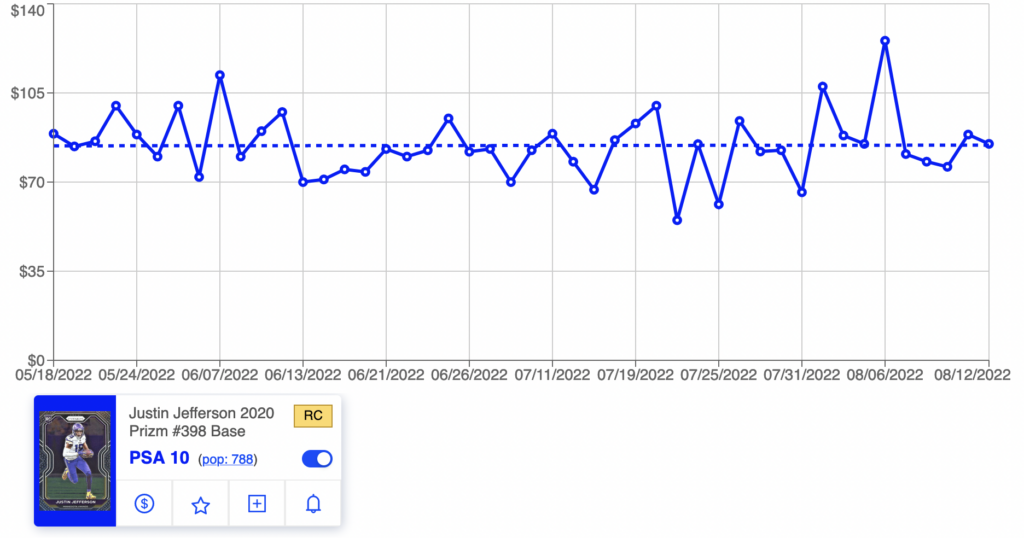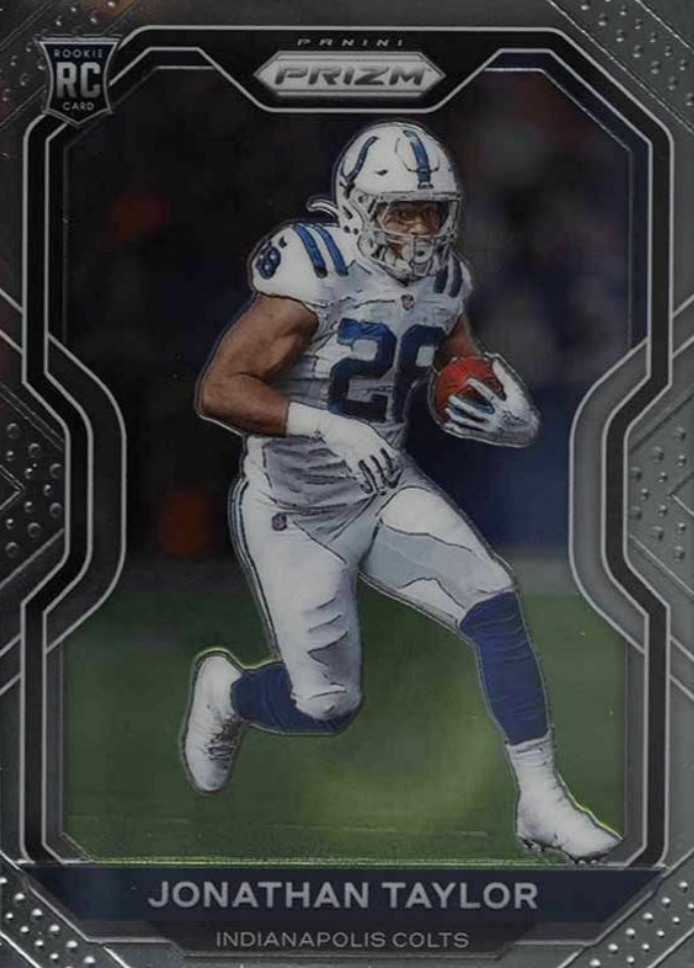 6 Jonathan Taylor #332: What else can we say about Taylor? Well, the fact that he finished second on the Colts in receptions last year speaks volumes about his flexibility. If he keeps that high level of versatility up (which seems probable with Matt Ryan now under center for Indy), this card can't help but catch on even more.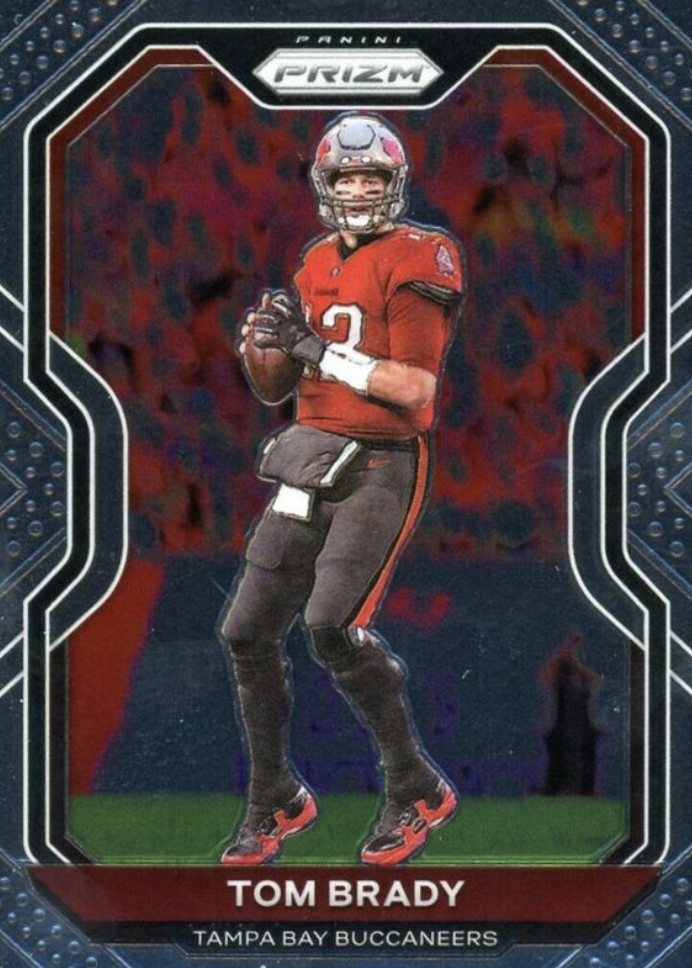 7 Tom Brady #255: Brady may be 45 years old, but if there's any NFL veteran with the gall to crash this '20 Prizm rookie party, it's the G.O.A.T.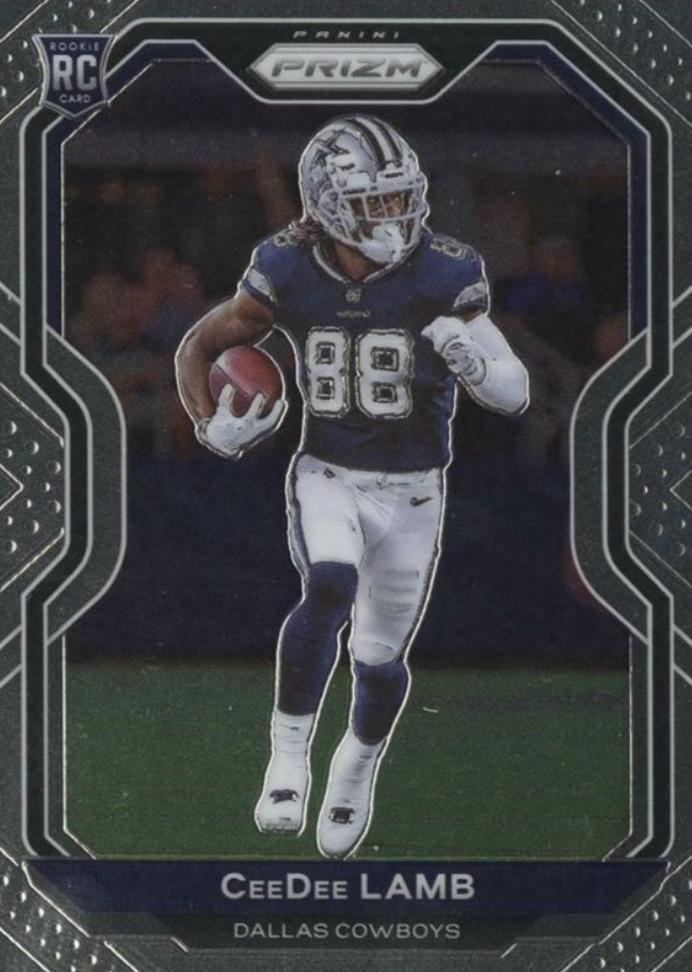 8 CeeDee Lamb #334: We don't know if it's Cowboy fatigue or what, but Lamb's PSA 10 dropped 48% from June '22 to August '22. Should he and Dak Prescott start off the new season hot, however, the Dallas delirium will strike right back up.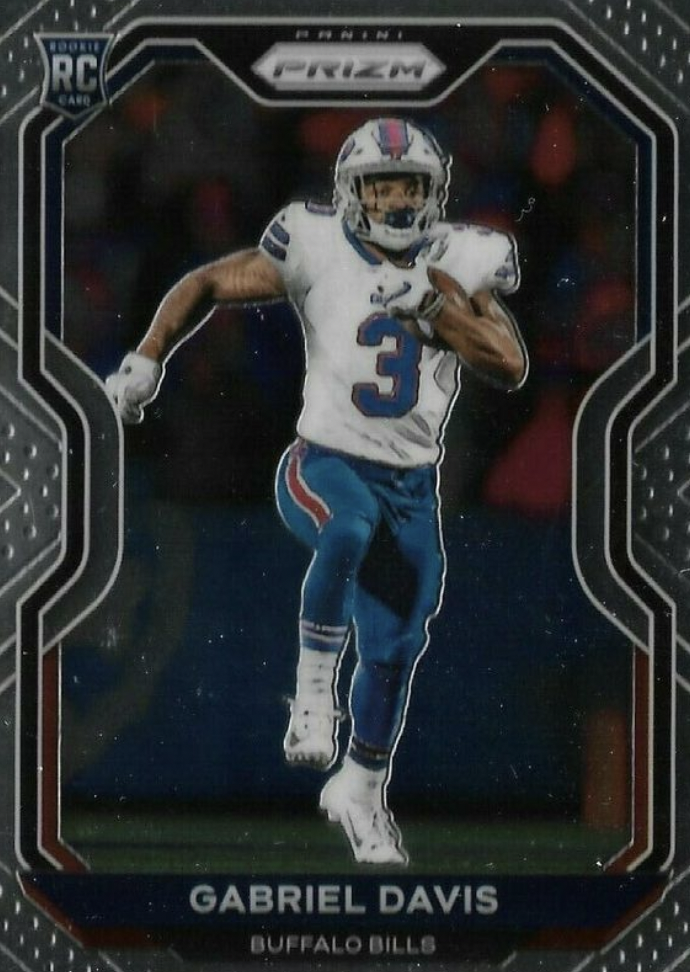 9 Gabriel Davis #312: In 2020, Buffalo's Davis caught 35 balls for 599 yards on 62 targets. In 2021, Davis hauled in 35 balls for 549 yards on 63 targets. Davis will be one of Josh Allen's top targets in '22, so those numbers will likely be blown away.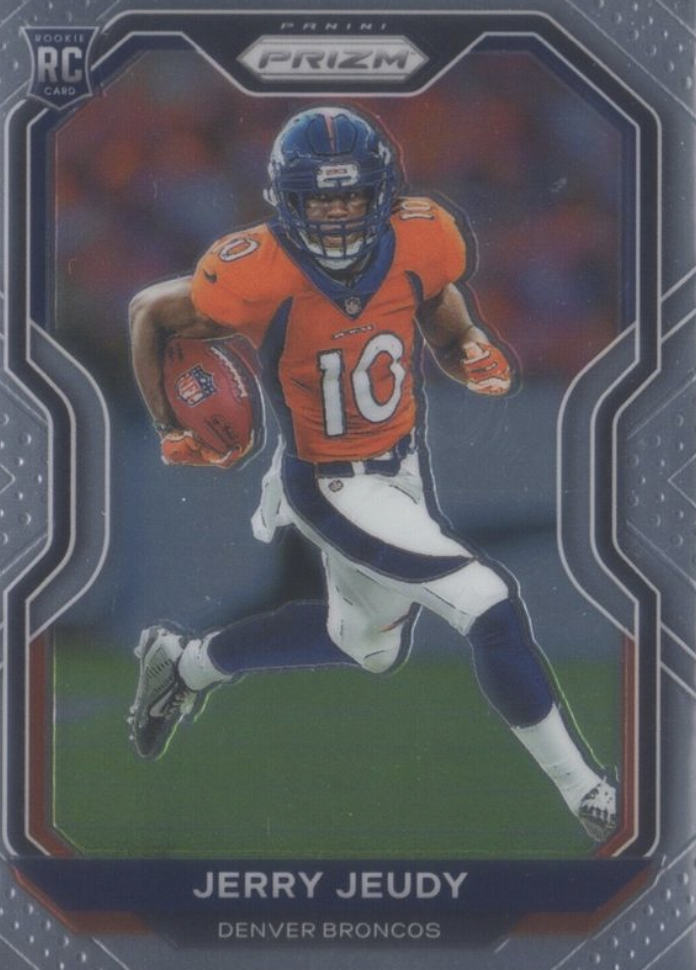 10 Jerry Jeudy #314: During Denver's '22 training camp, former Broncos All-Pro Brandon Marshall called Jeudy, "one of the most talented receivers I've been around." Now, just imagine what Marshall and others are going to say once the speedy Jeudy and future Hall of Fame QB Russell Wilson start connecting on out routes.
With the Sports Card Investor app, you can profit from the hobby you love by keeping up with trending cards, tracking real-time prices with Market Movers and buying items on eBay. Download the industry-leading app here for Apple or Android
Note to readers: If you purchase something through one of our affiliates, we may earn a commission.