Jordan Love threw for 190 yards with one interception in a 13-7 loss to Kansas City on November 7, 2021. Needless to say, the young Green Bay QB's first start was a tad underwhelming. But being the strong, mobile signal caller that he is, there's a lot to like about Love. When he finally gets rolling under center, he'll join a 2020 quarterback class anchored by Justin Herbert, Joe Burrow and Jalen Hurts that's still finding its way. Look at the class' wide receivers (CeeDee Lamb), running backs (Clyde Edwards-Helaire) and defensive ends (Chase Young) and you'll see similar enigmas with All-Pro potential.
But player potential isn't the only thing that has the hobby so excited about 2020 Donruss Optic football cards. Perennially one of the most anticipated sets, Optic is glossy but not gratuitous; it's high-quality without feeling terribly high-brow. Plus, having Love and Herbert cards with the famed "Rated Rookie" stamp on them is the icing on most collectors' cake.
Below is a roundup of the 10 most valuable 2020 Donruss Optic football cards. The prices are impressive now, but that's mostly because of forecasts surrounding future performances. Once these young talents' uneven performances start going down, the worth of their rookie cards will only go up.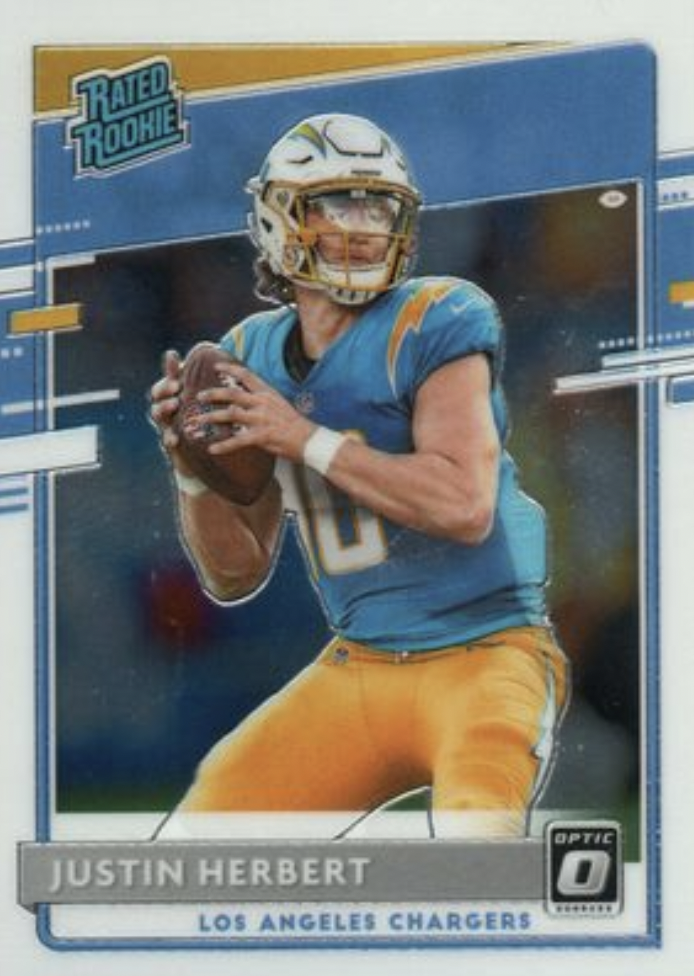 1. Justin Herbert #153
Through his first 20 NFL games, Herbert had 5,912 passing yards, the second-most in league history. He's been everything the hobby could have asked. At the rate the young QB is going, this rookie card will never see days under $300 ever again.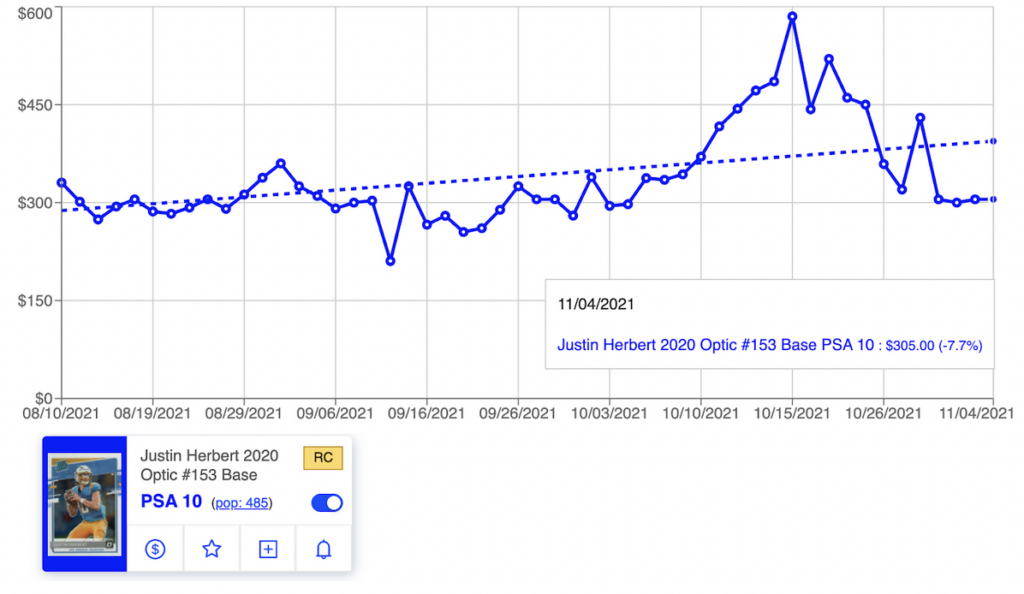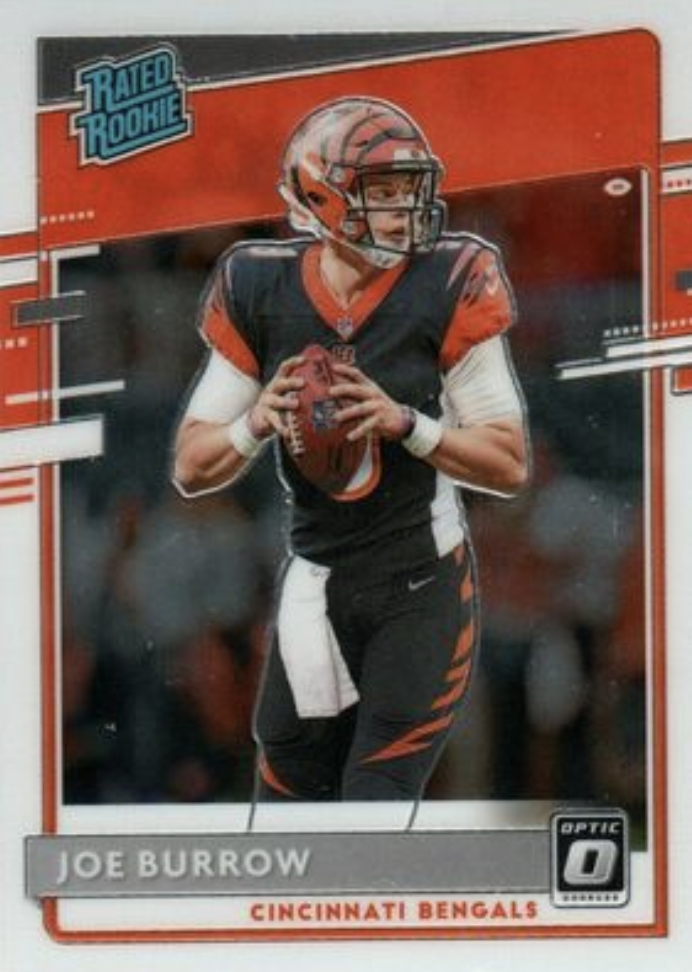 2. Joe Burrow #151
Since entering the league, Burrow has had a devastating injury, two 400-yard contests and a couple of 3-INT games. Basically, nobody is quite sure what to make of the former No. 1 draft pick. And it shows in this card, which has hopped between $165 and $325 in the first few months of the '21 NFL season.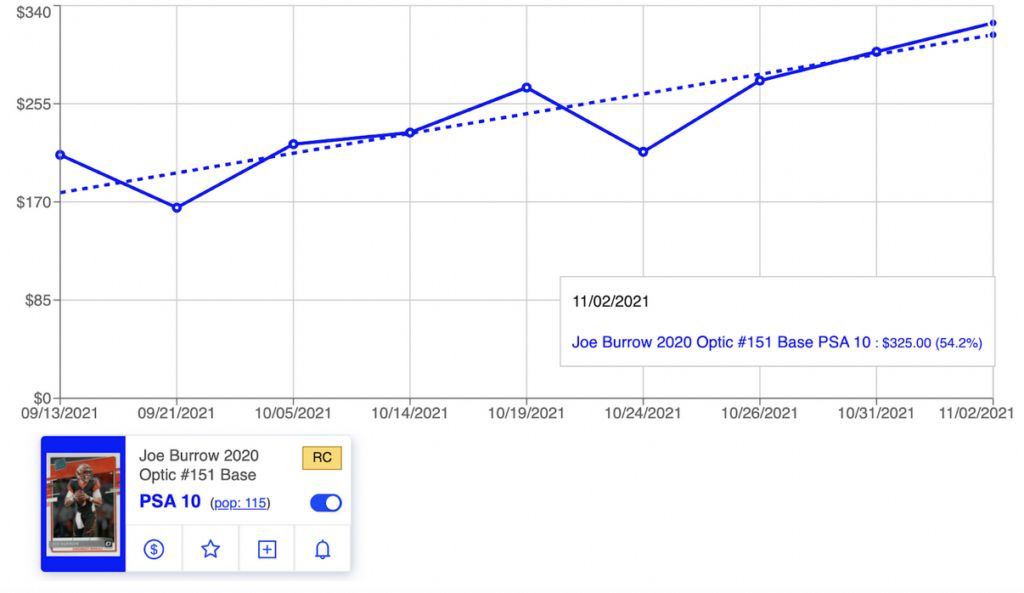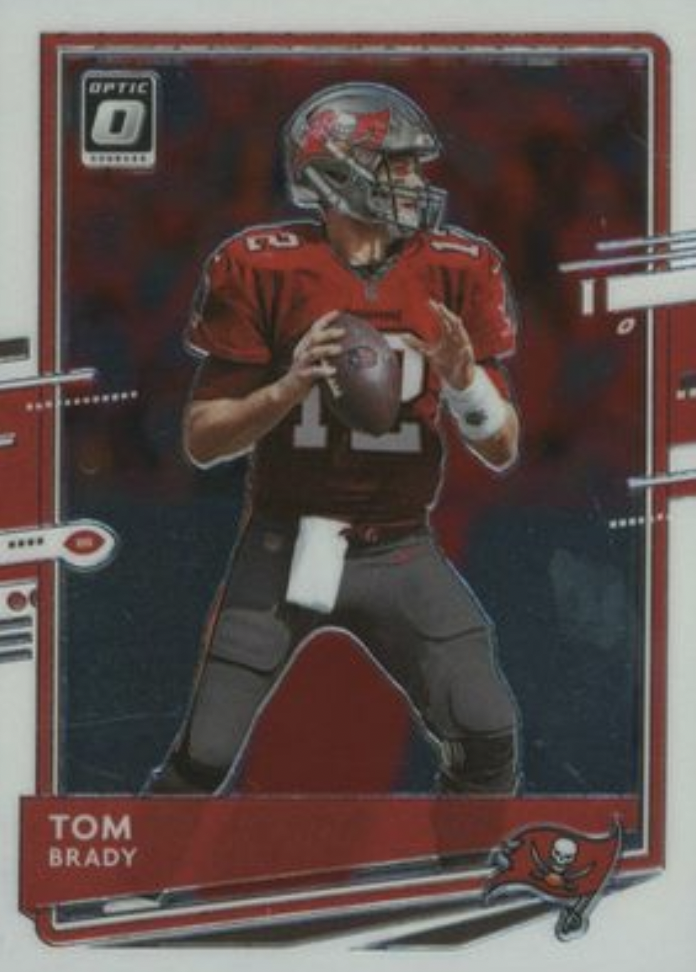 3. Tom Brady #92
Before Brady came along, the record for passing yards for a 40-plus-year-old QB in a season was Brett Favre's 4,202. The Tampa Bay gunslinger has already eclipsed that mark three times, and he shows no signs of slowing down in '21. The same can be said for any PSA 10s with the guy's name on them.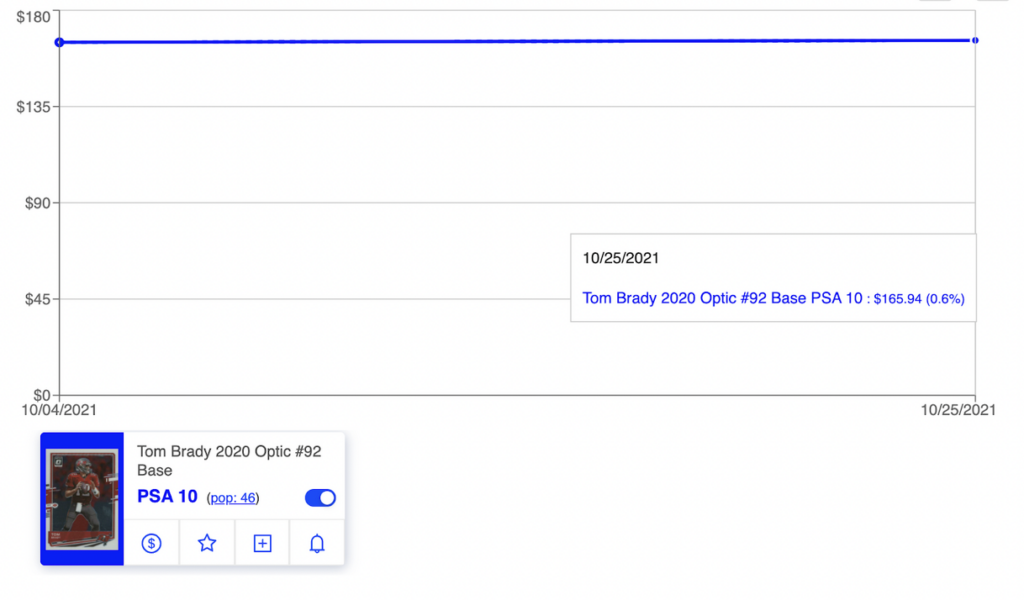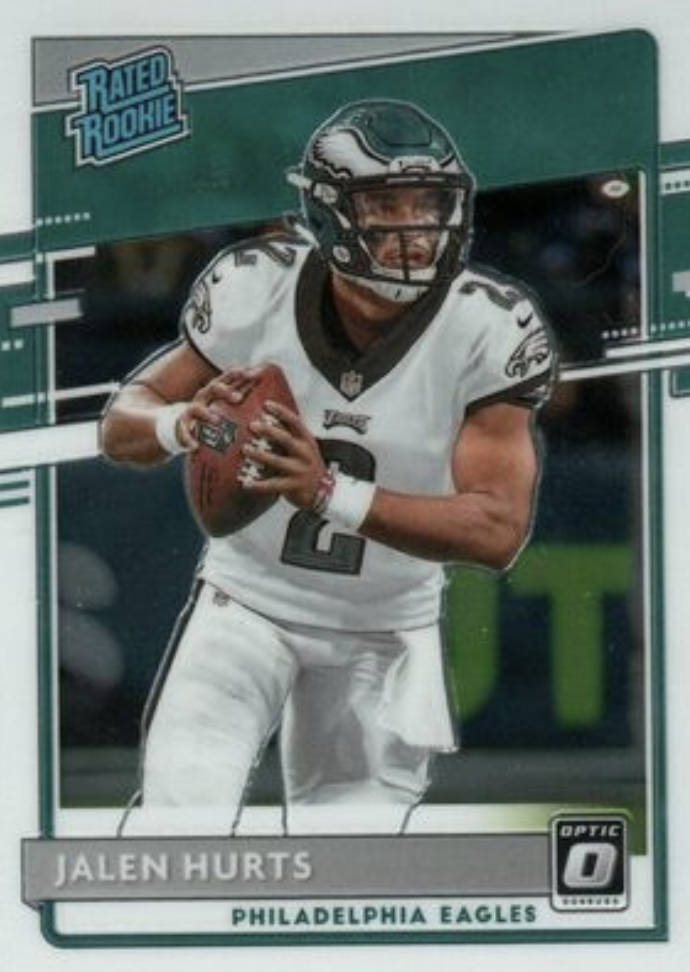 4. Jalen Hurts #164
Another QB in the '20 class who's still trying to sort things out, Hurts had 17 career passing TDs and eight rushing ones by early November '21. Even with the so-so win-loss mark, it's that versatility that makes his cards so appealing in the industry.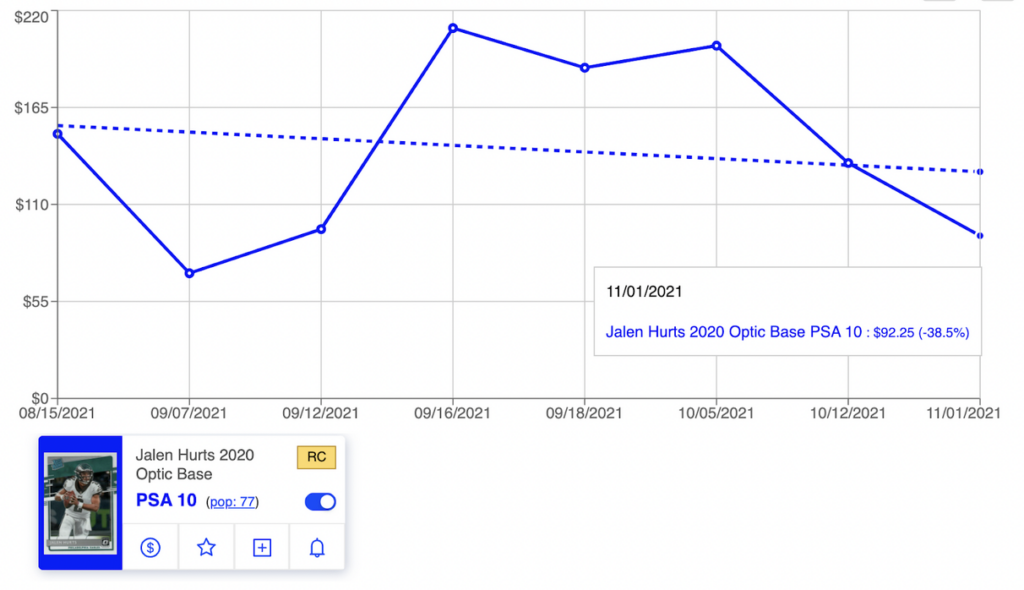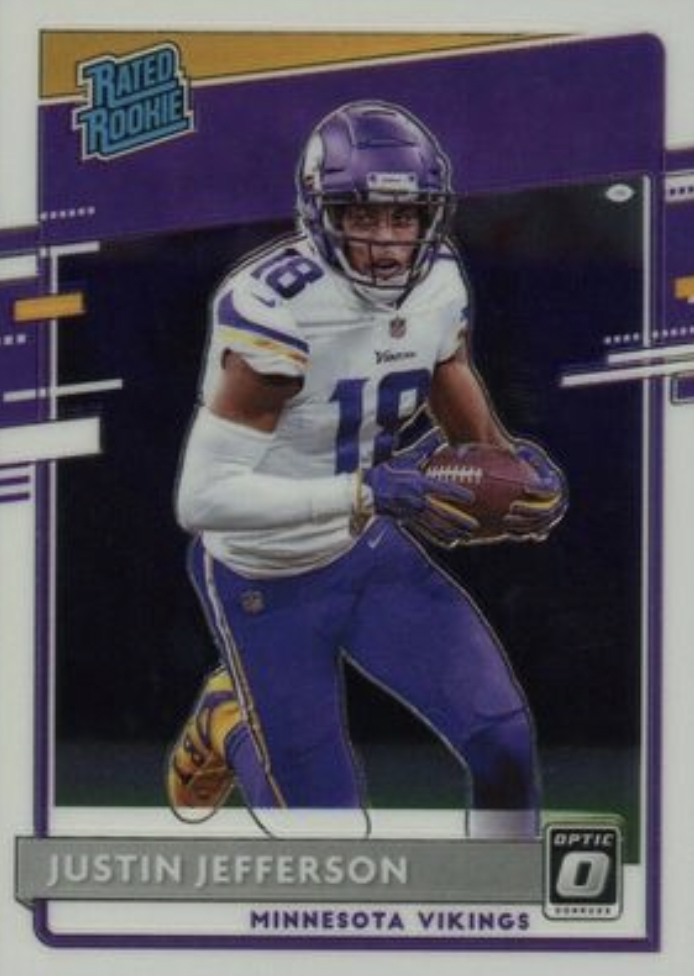 5. Justin Jefferson #163
Of the non-quarterbacks in the '20 class, this Minnesota Vikings receiver may be off to the brightest start. His 1,400 receiving yards his rookie season is an NFL record. Keep that kind of production up and this card could routinely command $200+ on the market.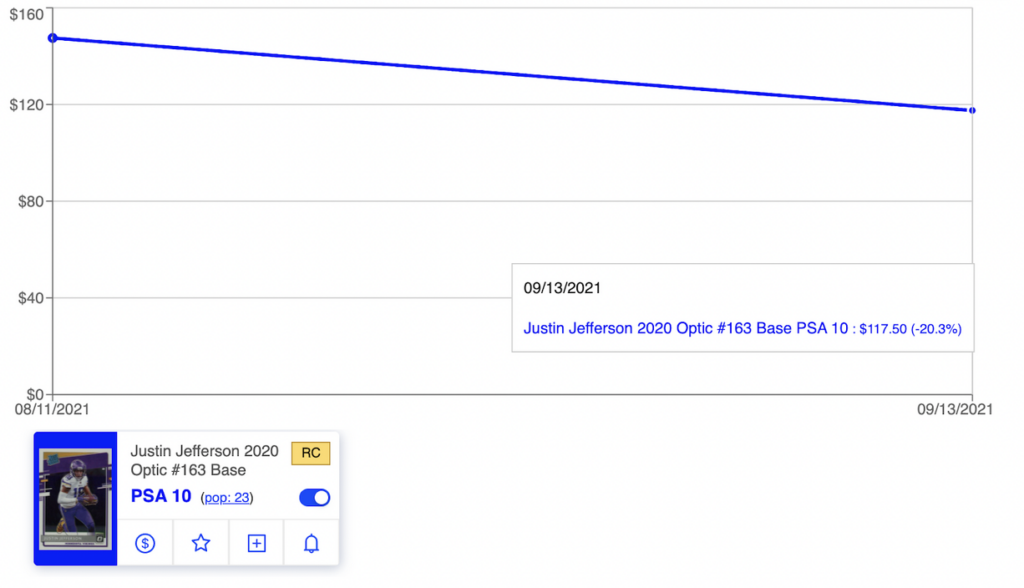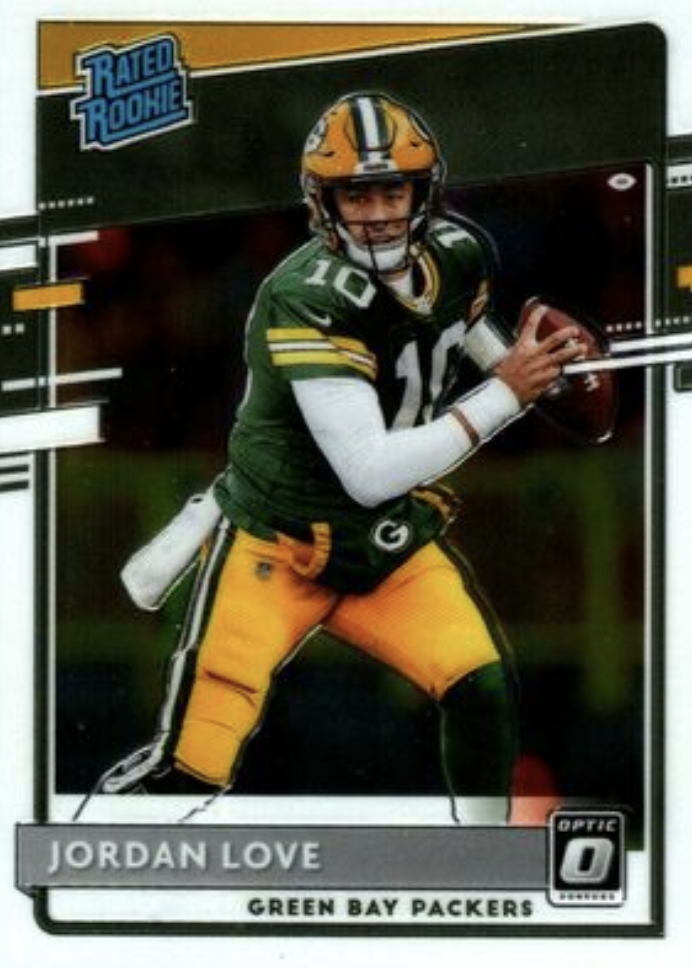 6. Jordan Love #154
As we mentioned in the intro, things didn't exactly go as scripted in Love's first career start with Green Bay. But seeing as how the writing is on the wall for Aaron Rodgers' Packers exit, Love should have plenty of chances to pen his own story on the field and in the hobby.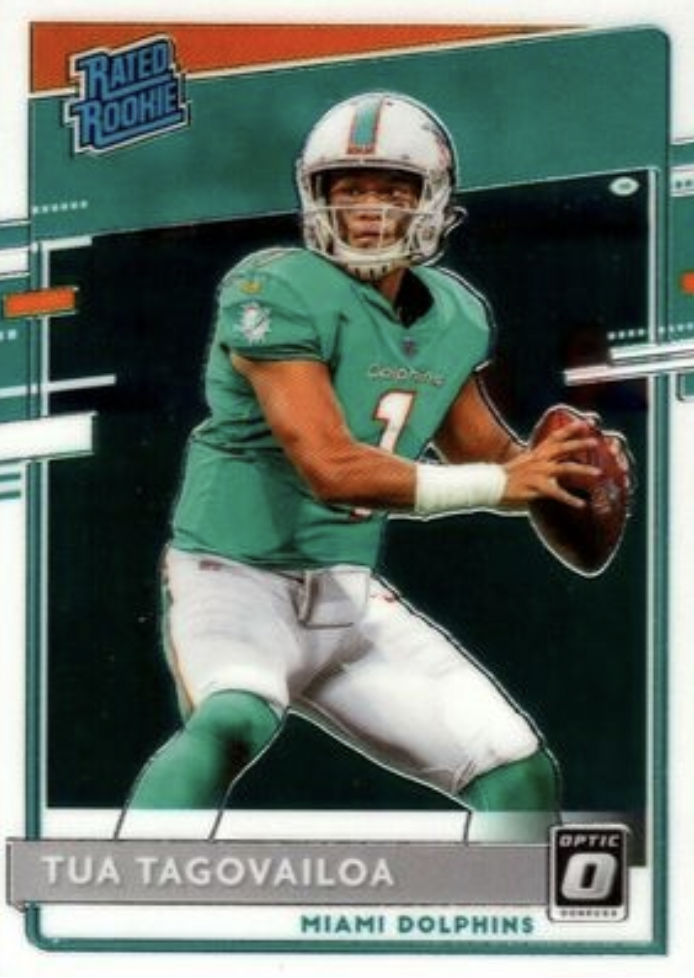 7. Tua Tagovailoa #152
The Miami job is Tua's for the taking—if he wants it. Of course, part of the problem for his uneven play thus far has been a lack of talent surrounding him. Should the Dolphins add a few more quality pieces, Tagovailoa's stats will improve and an RC currently selling for $65 can get back to the $175 levels it once resided.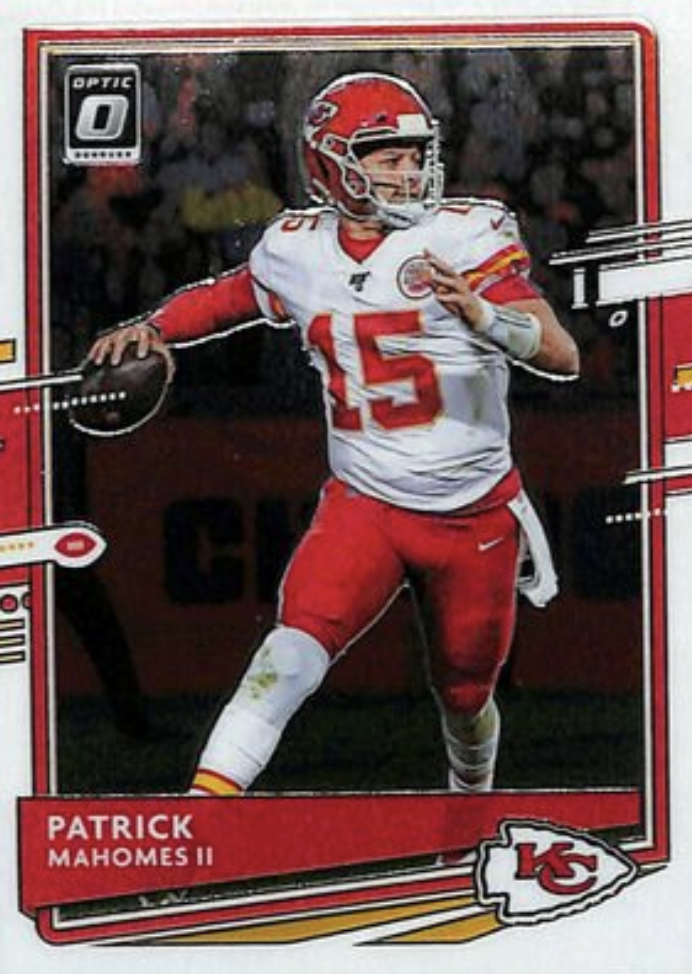 8. Patrick Mahomes #1
While the 2021 season has been filled with challenges for Mahomes on the field, a number of opportunities might be presenting themselves for collectors in the hobby. Take this base card, for example. On sale for around $100 at press time, this Optic PSA 10 once commanded $250. Smart investors could use this as a time to capitalize on the dip.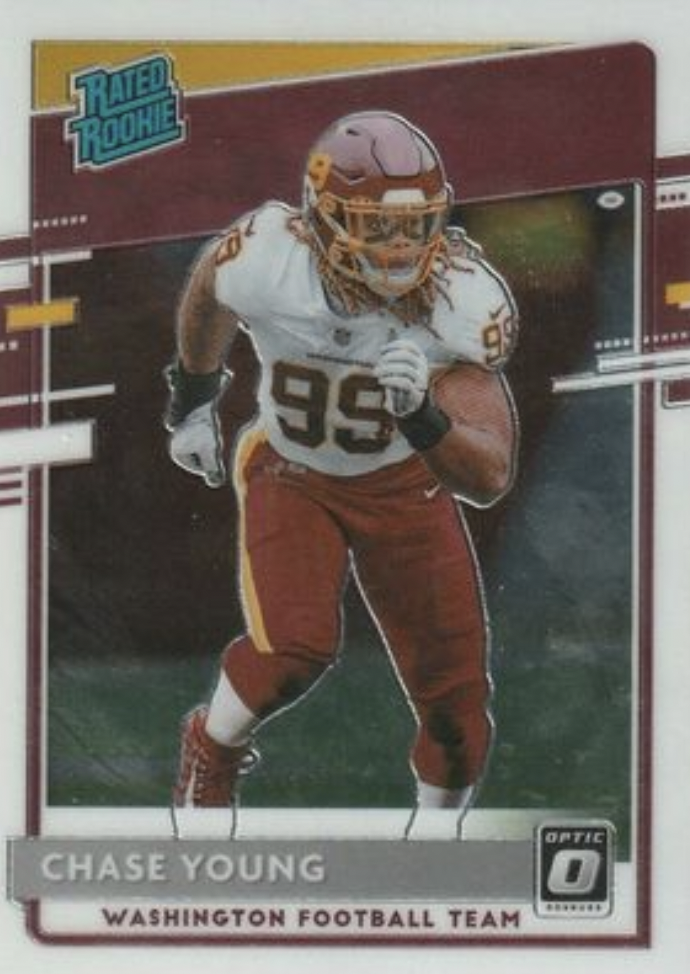 9. Chase Young #166
Because of the grading slowdown, only three of this card in a gem mint even exist. As Young has blossomed into a serious pass-rushing threat for Washington, we can only imagine that number will skyrocket once PSA's doors fully open again.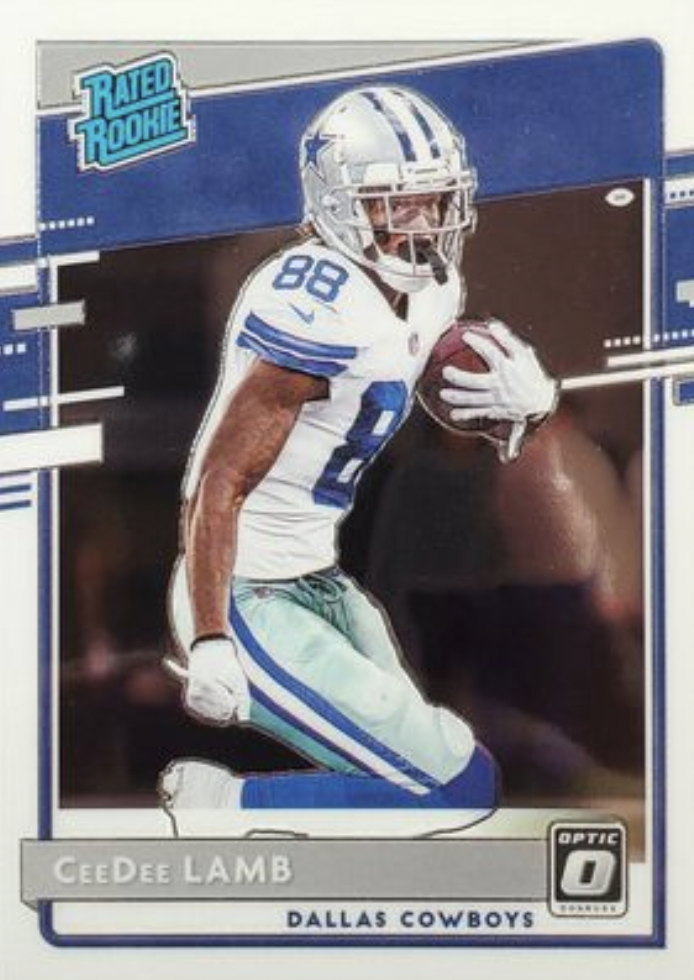 10. CeeDee Lamb #156
Lamb's early numbers (9 TDs, 1,567 yards through 24 games) are quite promising. As the stats and Pro Bowl invites continue to add up for the Cowboys' bright young star, so too will this card's price tag.
Track your collection and maximize your profit with Market Movers, the hobby's most powerful sports card pricing platform! Learn more here.
Note to readers: If you purchase something through one of our affiliates, we may earn a commission.