Every now and then a rookie class comes along that changes things. It happened with LeBron James, Dwyane Wade and the rest of the 2003 NBA Draft. Looks like Joe Burrow and the '20 crop of NFL QBs are on to something. And with baseball recently, there appears to be something special about the 2019 group.
How talented is the crew? One of its standouts, Toronto's Vladimir Guerrero Jr., finished seventh in the 2019 AL Rookie of the Year voting. The man raked 48 HRs and 111 RBI last year. The 2019 winner, Houston outfielder Yordan Alvarez, only hit 33 homers and drove in 104 RBI a year ago.
The 2019 Topps Chrome set did a pretty good job of including as many of these young talents as possible on its 240-card checklist. Though Alvarez was absent, Vlad Jr., '19 NL Rookie of the Year Pete Alonso, Eloy Jimenez and a host of other young stars made it. The big hunts here are, of course, the rare parallels and autos. But as you'll see below, there's still tremendous value for Base PSA 10s for this roster of standout youngsters.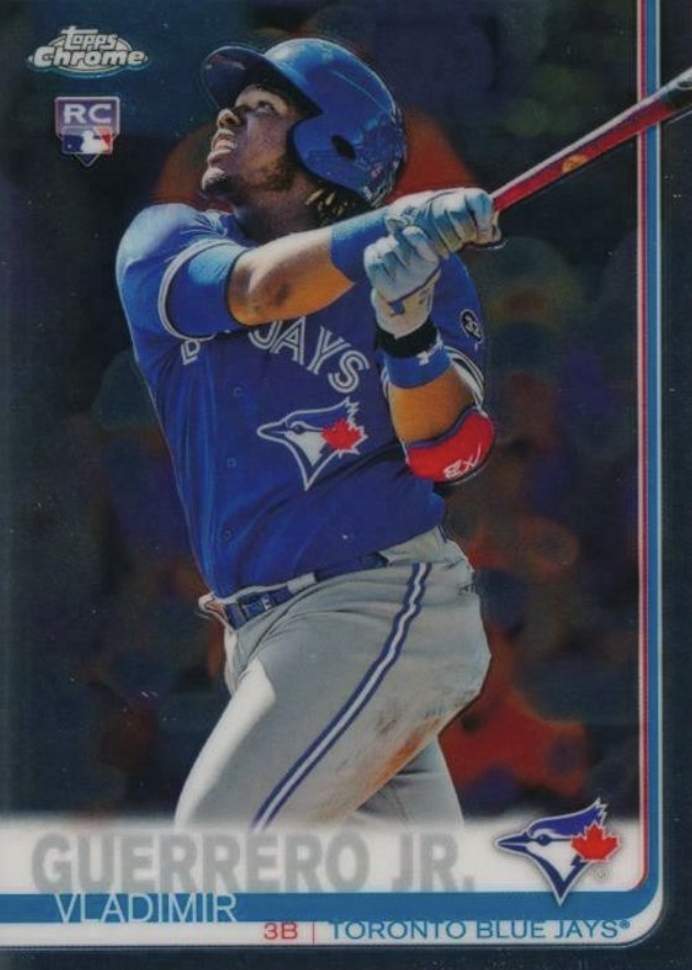 1 Vladimir Guerrero Jr. #201
Had it not been for an otherworldly '21 from Shohei Ohtani, this guy would be your reigning AL MVP. But even with a second-place finish, Vlad Jr.'s rookie card is showing sales consistency, going for $210 on Halloween '21 and still selling for $193 on April Fool's Day '22.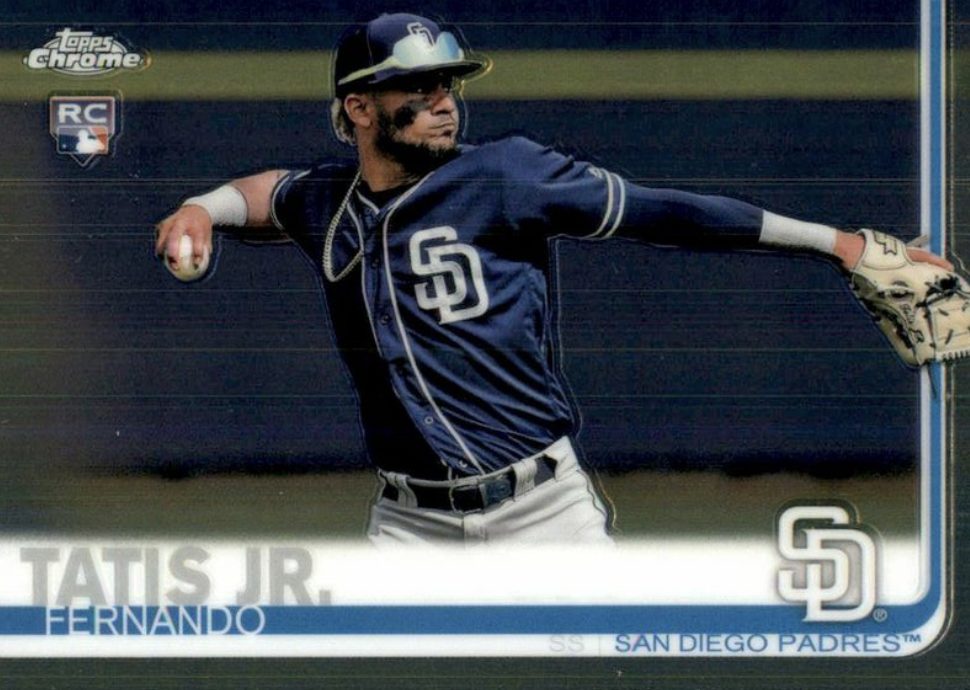 2 Fernando Tatis Jr. # 203
Though there have been some injury detours along the Tatis Train — the Padres star has missed time with back, shoulder and wrist ailments over his short career — the ride has been an exhilarating one. If the super shortstop can stay away from the trainer's table, his card should have a healthy life, too.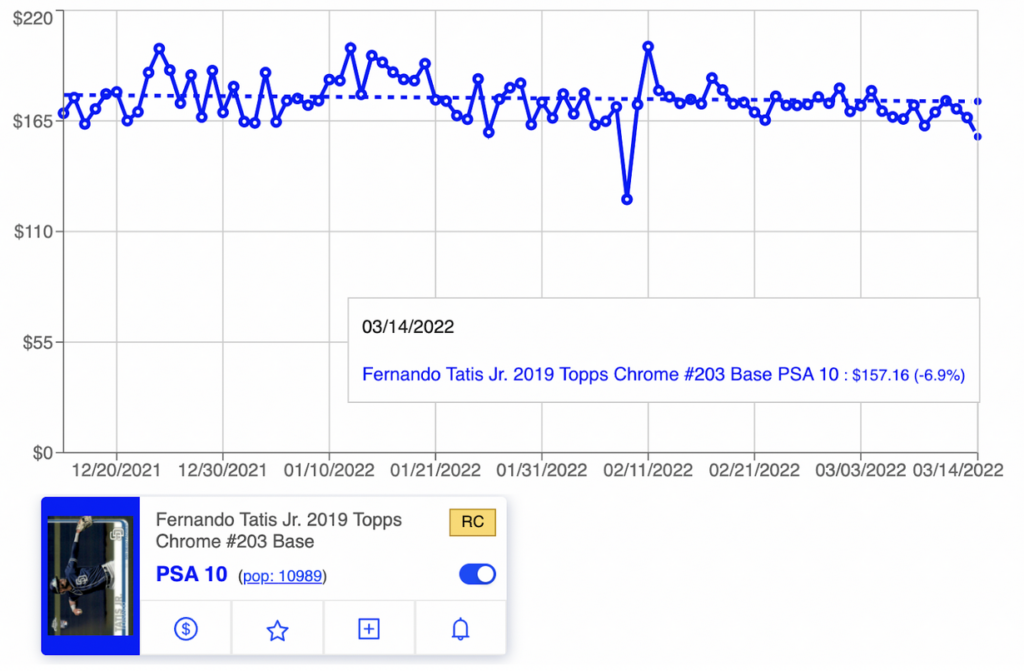 3 Shohei Ohtani #1
While not Ohtani's first Topps Chrome, this '19 release still holds importance to collectors because it has the rookie cup logo on it. And priced between $75 and $100 in a gem mint, it's a Shohei showpiece that won't break the bank.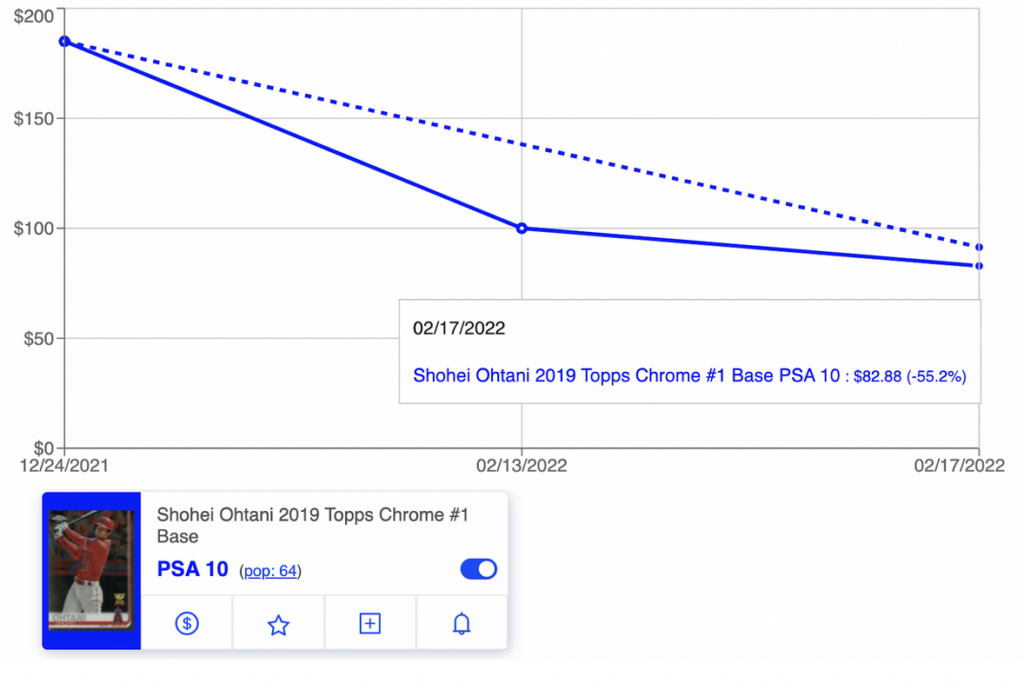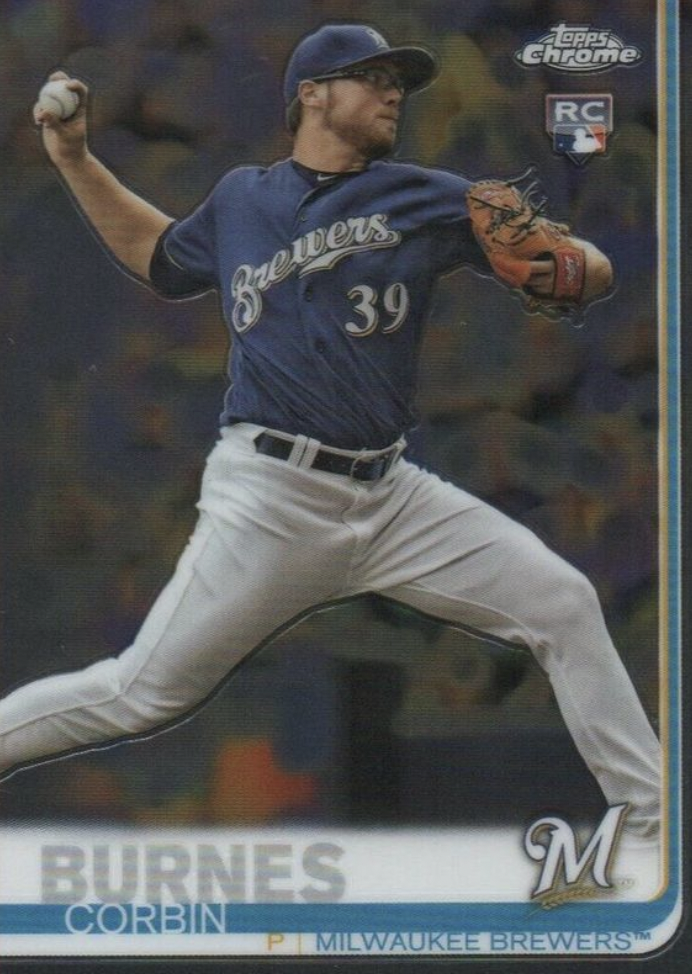 4 Corbin Burnes #84
Maybe not a name you'd expect to see in the top five, Burnes is the Milwaukee Brewers ace who won the '21 NY Cy Young award with a steady dose of cutters and curves. If Burnes can keep it up on the hill, his low-pop RC (only 10 PSA 10s) has plenty of room to grow.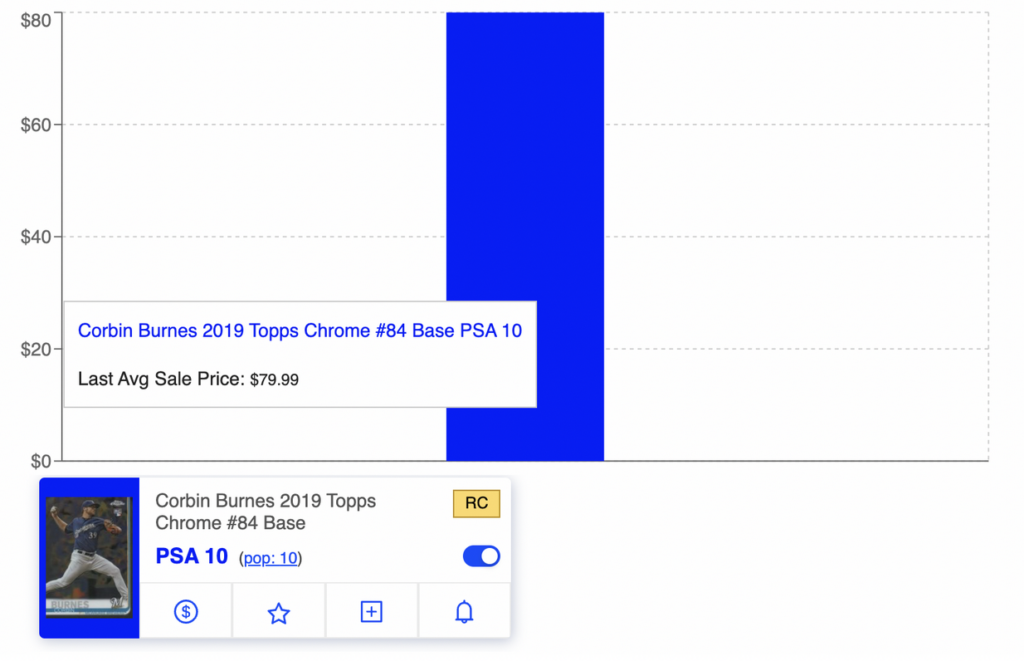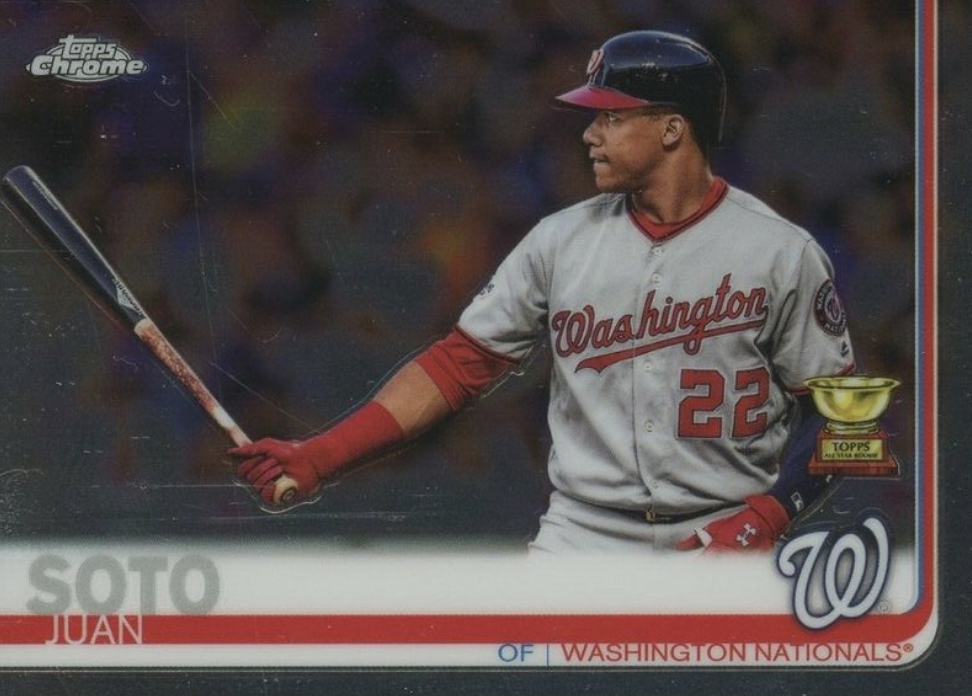 5 Juan Soto #165
No. 4 on MLB.com's list of the top 100 players at the start of the '22 campaign, this Nationals star's combination of power, precision and pure speed has won over sports media. This second-year card's movement (three to four sales every week) illustrates how Soto's captivated the hobby, too.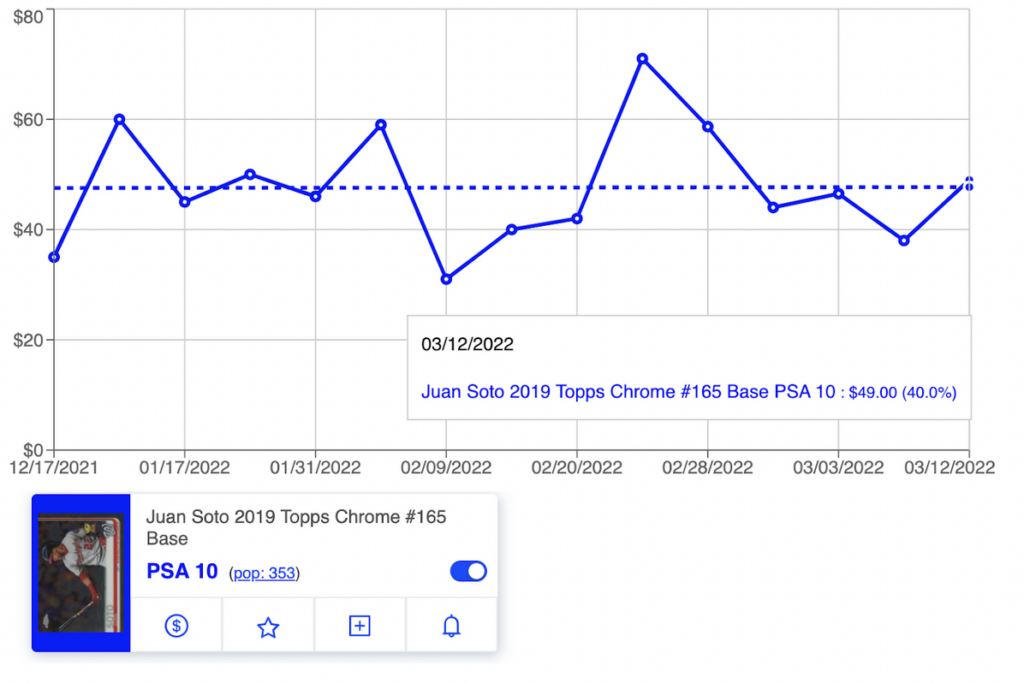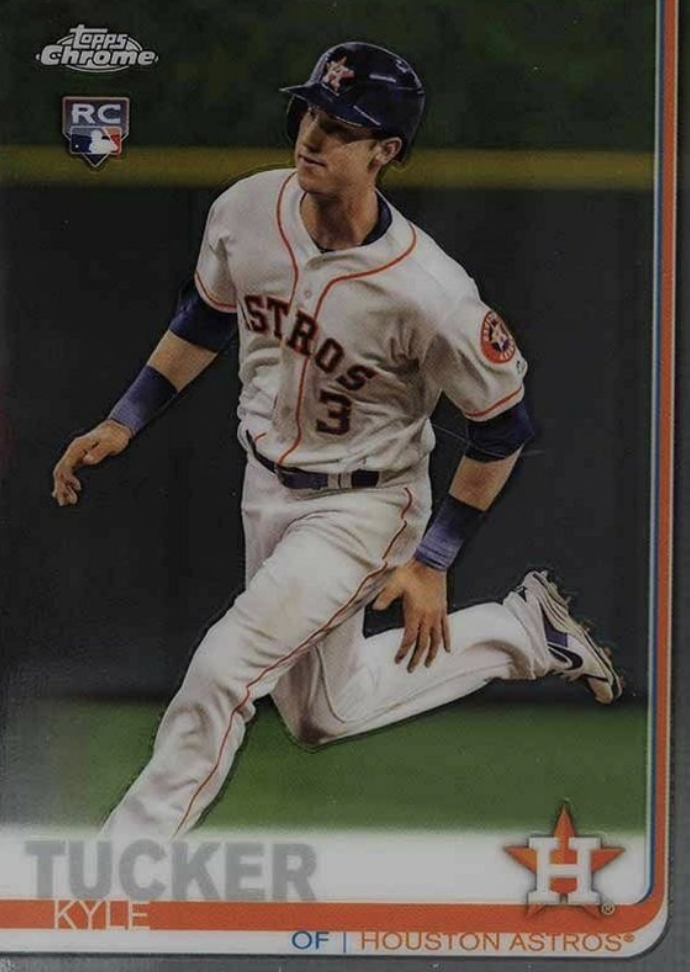 6 Kyle Tucker #39
If you asked 50 baseball fans to list the three Houston Astros who hit 30+ home runs in '21, most would probably fail to mention Tucker's name alongside Alvarez's and Jose Altuve's. But there's only so long that this sneaky slugger can be kept silent. And as soon as word gets out, you'll want to have a few of these rookies in hand.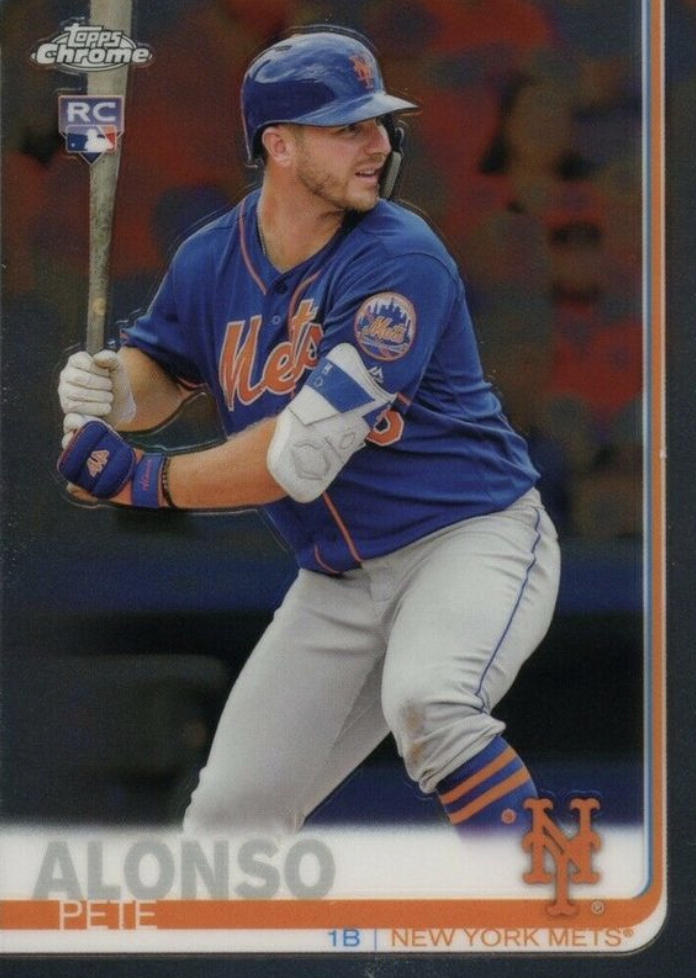 7 Pete Alonso #204
With an MLB-record 53 home runs his rookie season, this New York Mets monster was crowned the next king of Queens. A covid-shortened '20 slowed the coronation, but a '21 filled with awards (Home Run Derby champ) and milestones (second-fastest ever to 100 HRs) has the masses excited about Alonso again.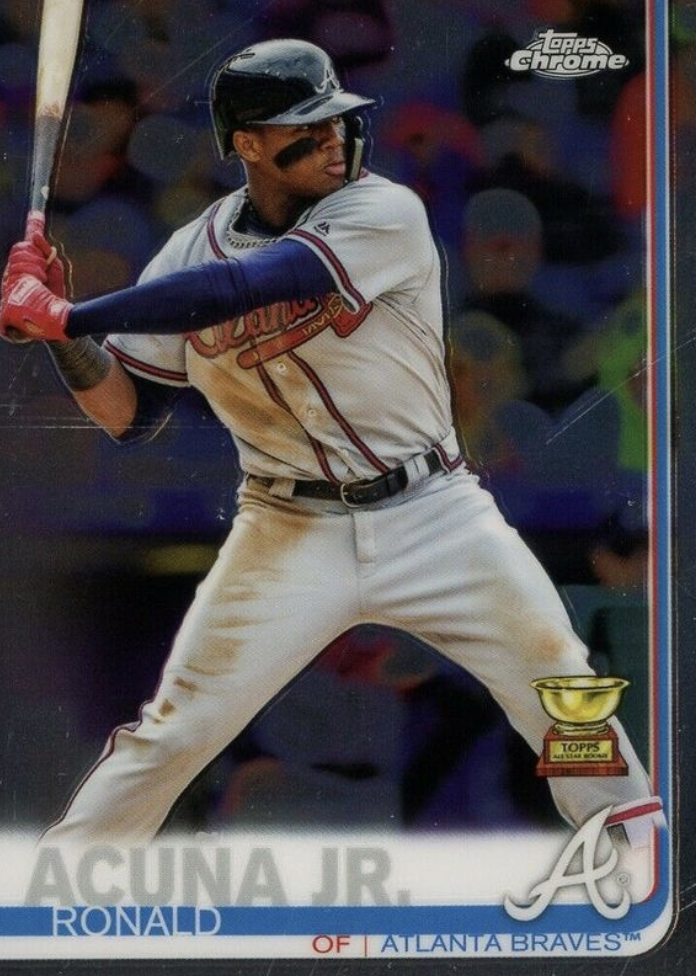 8 Ronald Acuna Jr. #117
In each of the three full seasons where Acuna has been healthy, he's finished no lower than 12th in the MVP count. They call an all-around talent like him a "five-tool player." In the hobby's case, though, Acuna has a sixth skill—magnetism. And it's because of that swag and high-voltage smile that cards like this will always have an audience.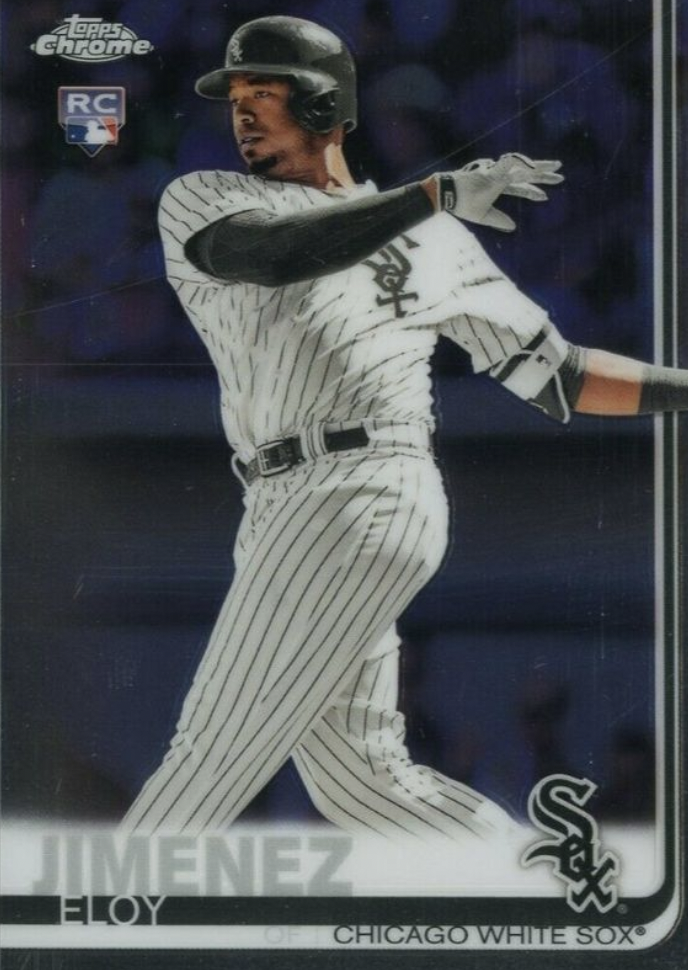 9 Eloy Jimenez #202
Jimenez's '19 Topps Chrome pop of 4,000 PSA 10s sounds high. But when it's compared to Vlad's 6,000 and Tatis' 11,000, it's still pretty manageable. Of course, if the White Sox thumper keeps putting up big numbers, his card might catch up with the others at the grader by season's end.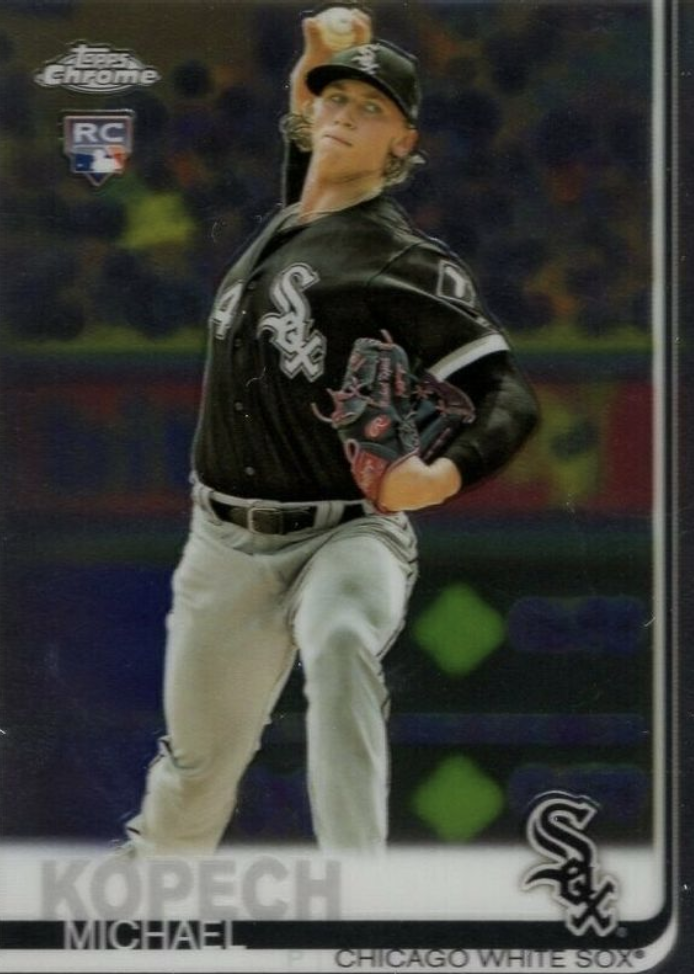 10 Michael Kopech #17
At first glance, Kopech's career pitching stats (5-4, 3.70 ERA) don't jump out at you. But then you see the number 105—as in the miles per hour of one of his pitches during a Minor League Game back in 2016. If the Chicago pitcher can come close to that number in the Bigs, hype around him will be insane. And we all know what a little buzz can mean for baseball cards, right?
Track your collection and maximize your profit with Market Movers, the hobby's most powerful sports card pricing platform! Learn more here.
Note to readers: If you purchase something through one of our affiliates, we may earn a commission.