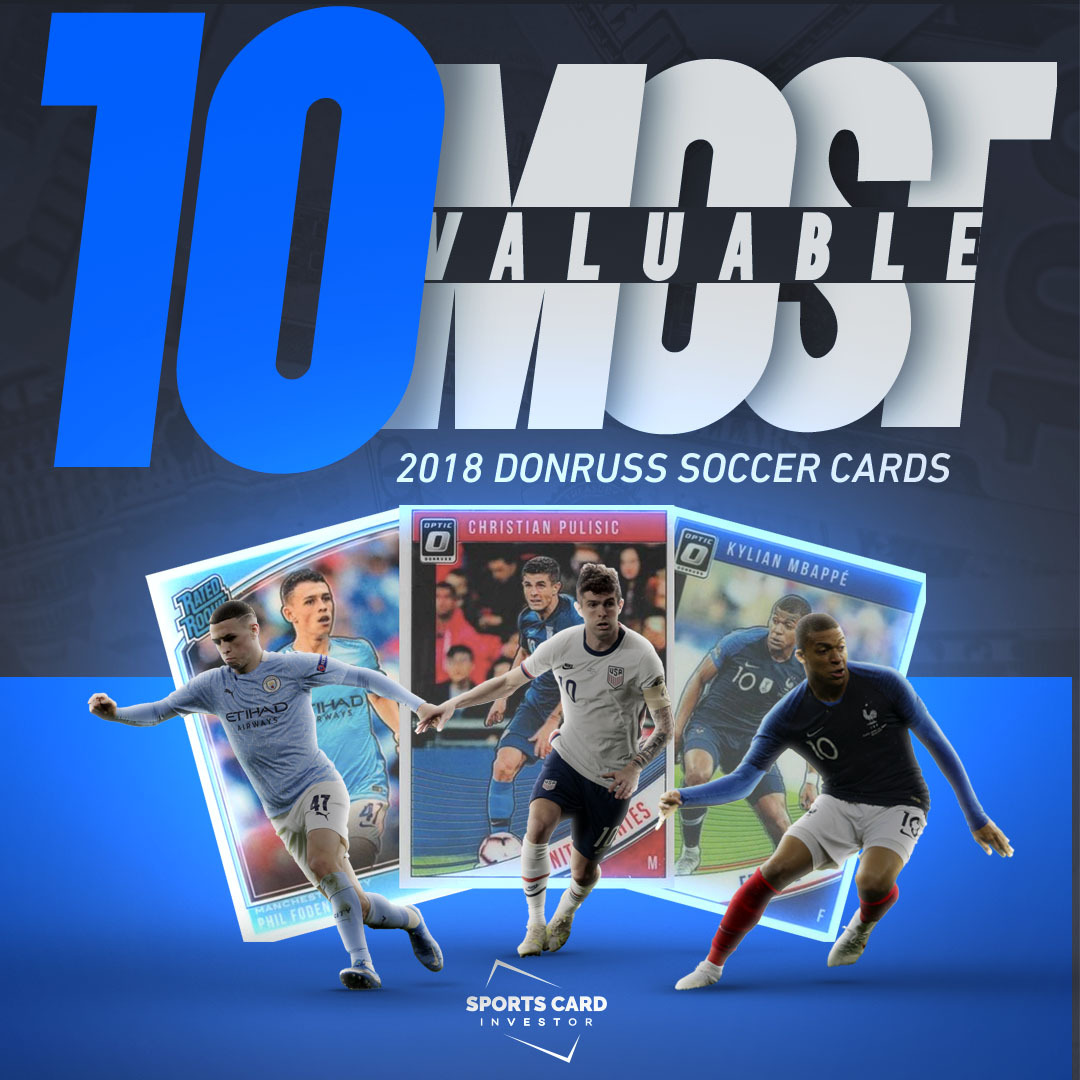 As if global interest in soccer weren't high enough, the next two years will only turn up the excitement that much more with the 2021 Summer Olympics, 2022 FIFA World Cup and 2023 FIFA Women's World Cup all on the horizon. The futbol frenzy is only heightened by the fact that an abundance of young talent fills the pitch. Undoubtedly, these are some of the most thrilling times we've had in the sport in recent memory.
Adding to the sport's present intensity is the knowledge that things are only just getting started with soccer cards. For those introducing themselves to the space, the 2018 Donruss set is a great entry point. The white-bordered look is simple and clean. The Optic variations, which average out to about one per pack in hobby boxes, are fairly rare parallel treats. And the 200-card checklist features budding stars (Kylian Mbappé, Christian Pulisic) and many players' (Phil Foden, Kai Havertz) Rated Rookie cards.
With so much to love here, we thought it would be helpful to round up the 10 most important PSA 10 Optic cards in the set.
*NOTE: This list is based on average sales over the 90 days prior to press time. Like everything else in the hobby, prices and rankings can change at any moment.
1 Phil Foden #179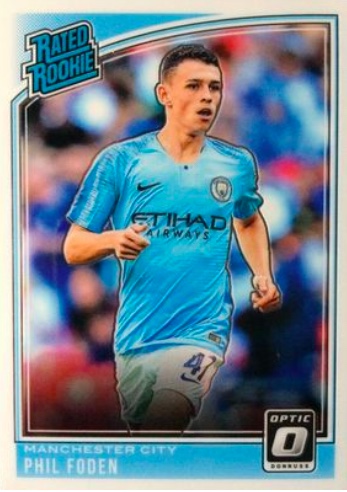 Collectors have seen the future and it looks a lot like Foden, the attacking midfielder for Man City and England. If he can stay healthy and keep out of the doghouse (Foden broke Covid protocol back in September 2020), the future is bright for the talented young man on the soccer field and for this card on the market. This is the No. 1 choice in this set for a reason.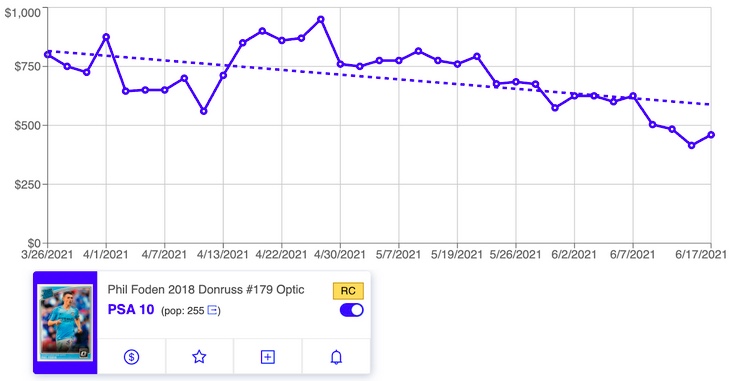 2 Kylian Mbappé #132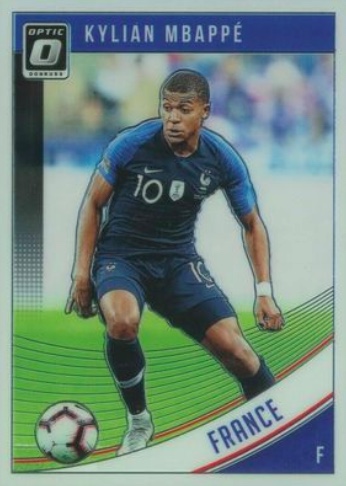 One of the 10 best players in the world today, Mbappé is fast approaching the same status as LeBron James, Tom Brady and other contemporary sports icons — no matter what card we're discussing, it's a must-have for your collection. This '18 Donruss Optic, for example, is two years removed from the French sensation's rookie card, but it still commands around $500.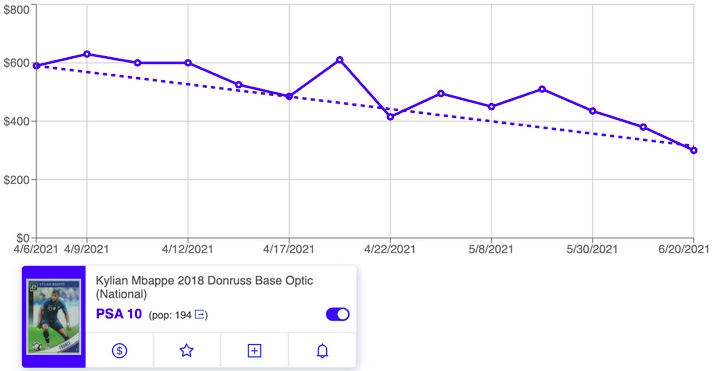 3 Alphonso Davies #176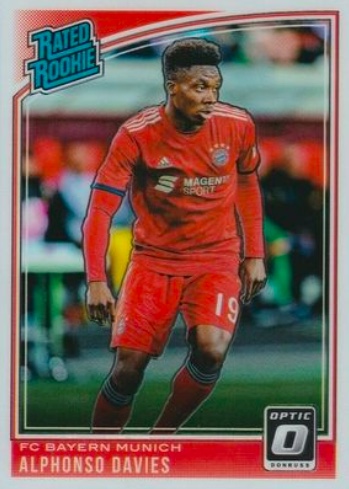 A round of applause to the hobbyists who recognize that, though Davies doesn't play the sexiest position (wing back), he's still a really good player on a powerhouse club (Bayern Munich). We can only imagine where this card would be if Davies' goal numbers matched his foul output.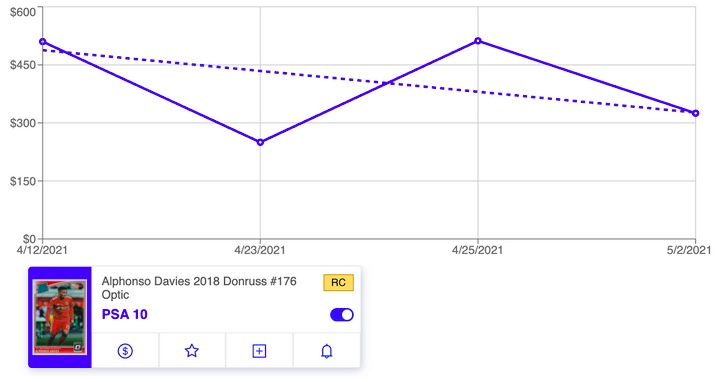 4 Jadon Sancho #189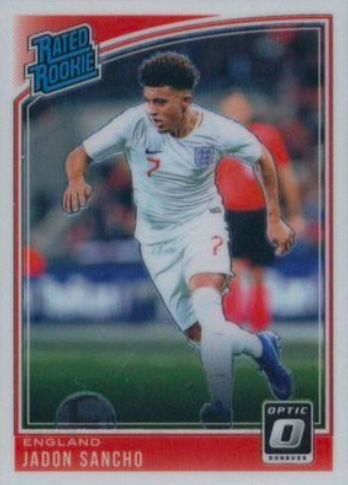 Though Sancho's playing time with England during Euro 2020 was limited, fans saw enough to nod in approval. The 20-year-old attacker can create with the best of them. The same goes for this Rated Rookie. Around $200 at the beginning of 2021, the card ballooned to over $500 in March. It was back under $250 in June 2021, but Sancho is on the cusp of stardom, so its opportunity to create future profit exists.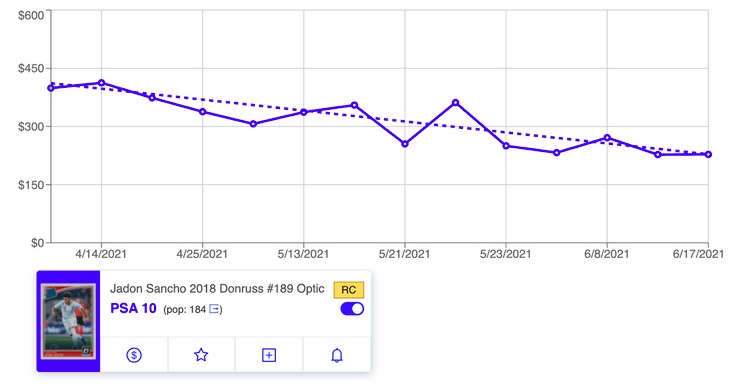 5 Weston McKennie #199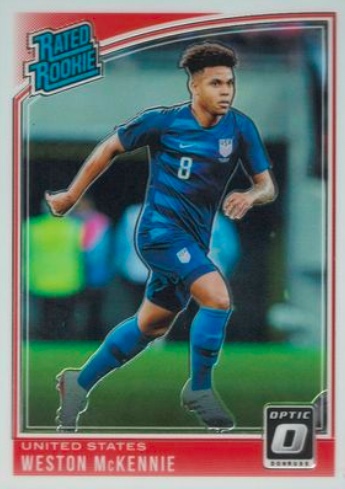 On and off the pitch, McKennie is a likeable guy. But big personalities don't always channel into huge card sales. Thankfully, that's not the case for this 22-year-old Texas native's RC. While it has a relatively low POP of 34, there seems to be a good amount of transactions surrounding it. And with some 2021 sales well below the $500 highs, it may be smart for you to get in on some of these McKennie moves sooner rather than later.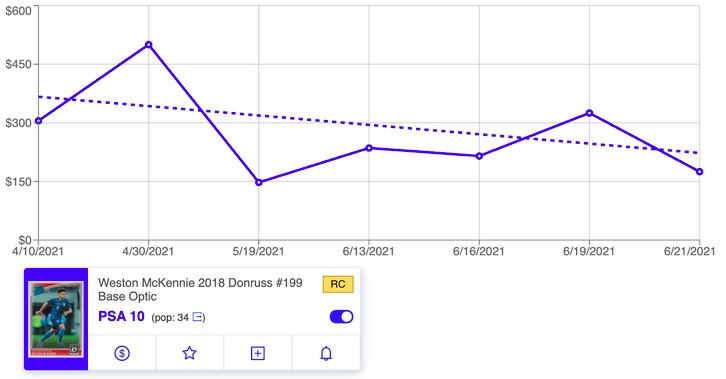 6 Vinicius Junior #177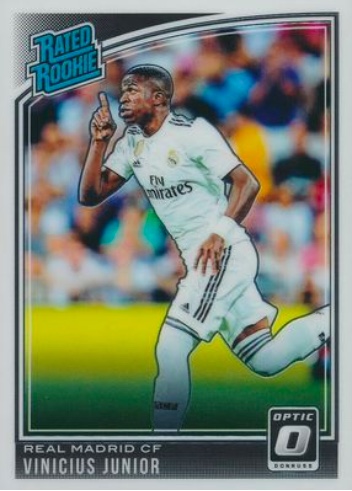 When you start looking ahead to the '22 World Cup, Brazil's chances will largely fall on Vini Jr.'s shoulders. If he can bring the same ferocity that he did to Real Madrid earlier this season — in four matches between September 30 and October 21, Vini Jr. scored three goals — expect big things for Team Brazil and this rookie card.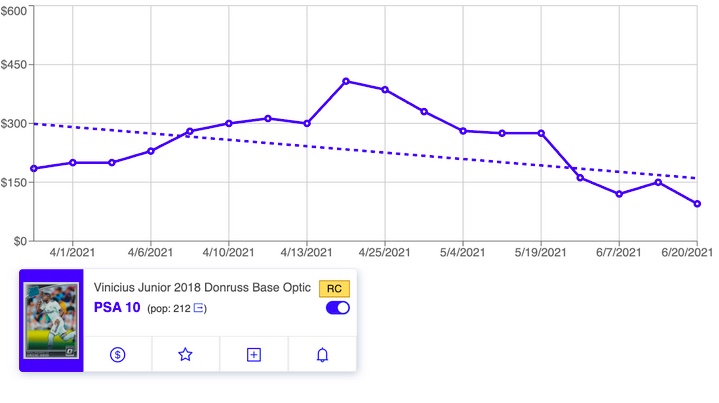 7 Timothy Weah #198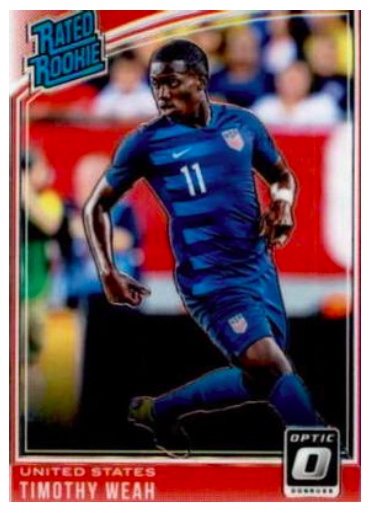 Though one of the U.S.'s premier talents, Weah was only used sparingly by Paris Saint-Germain last season. Some collectors are still holding out hope for Weah's potential, but prices and sales for this card will likely stay stagnant until his minutes pick up with PSG or Team USA.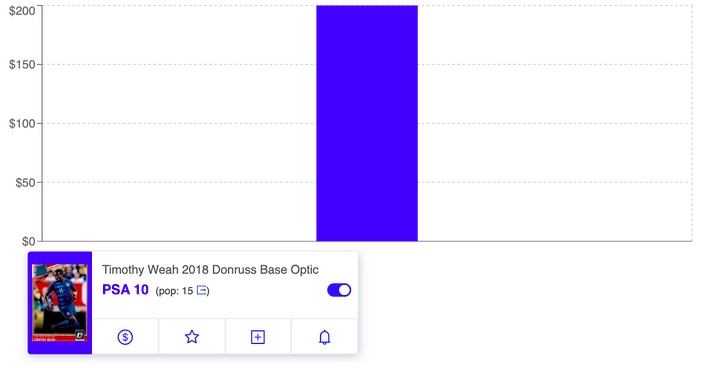 8 Kai Havertz #191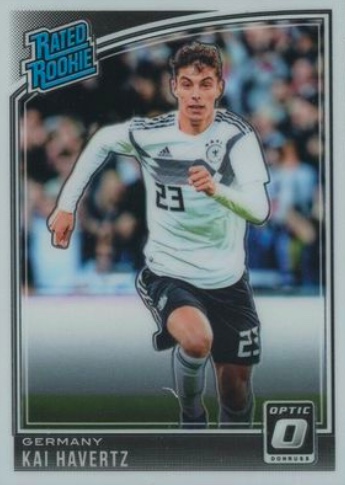 The world saw what kind of skills Havertz has with his beautiful winning goal for Chelsea over Man City in the 2021 Champions League Final. If he can continue that kind of display with Germany during international play, Havertz hysteria will reach new heights and this $150 card will easily topple the $250 threshold.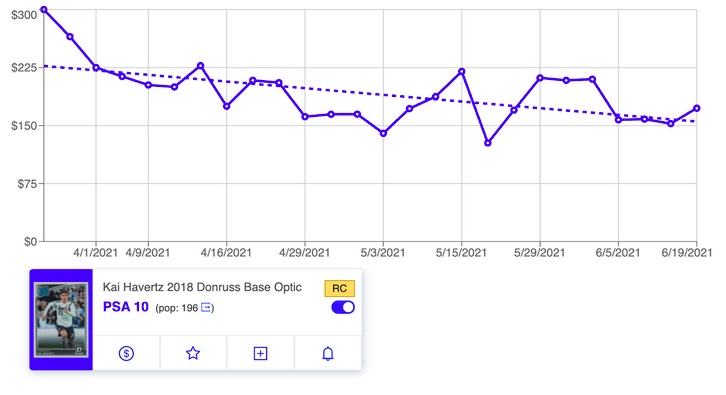 9 Marcus Rashford #124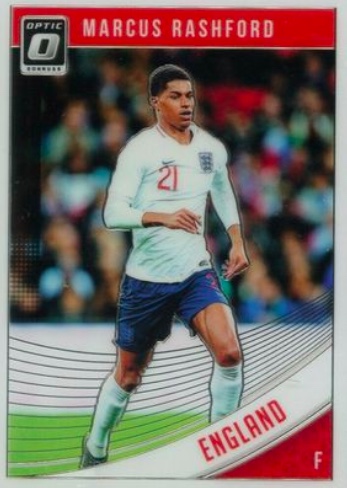 Want to know what kind of player England's Rashford is? Well, his 11 Man U goals this season speak to his speed and striking precision. Want to know what kind of person Rashford is? His winning the Pat Tillman Award for Service at the 2021 ESPYs for raising money to feed children during the pandemic tells you all you need to know. Want to know why this card is special? It has the lowest POP on this list (10), meaning the $170 it averaged at press time will likely go up if he keeps making positive headlines.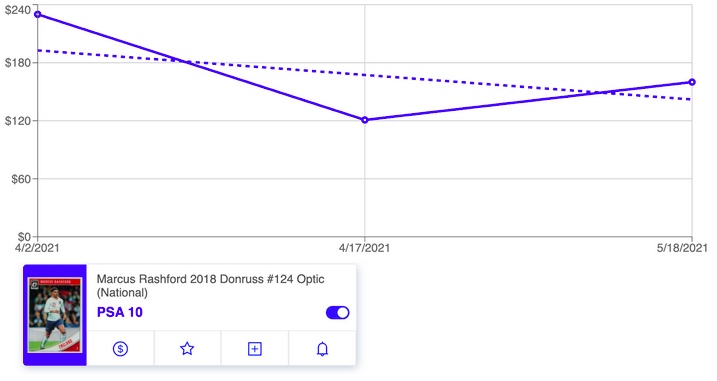 10 Christian Pulisic #17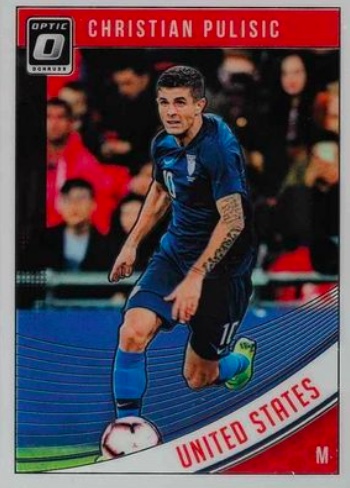 The pride of Hershey, Pennsylvania, Pulisic is arguably the best active American-born player. If he builds on the solid '20-21 season he had with Champions League-winning Chelsea — Pulisic scored four goals in 19 starts — he could get his name on a few international lists. And when that happens, don't be surprised if cards like this third-year one start taking off.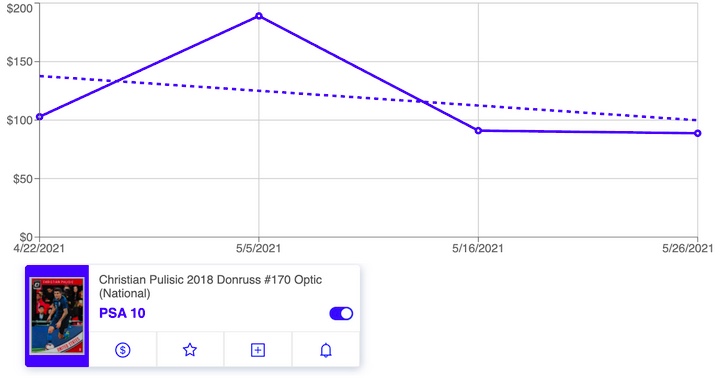 Track your collection and maximize your profit with Market Movers, the hobby's most powerful sports card pricing platform! Learn more here.
Note to readers: If you purchase something through one of our affiliates we may earn a commission.