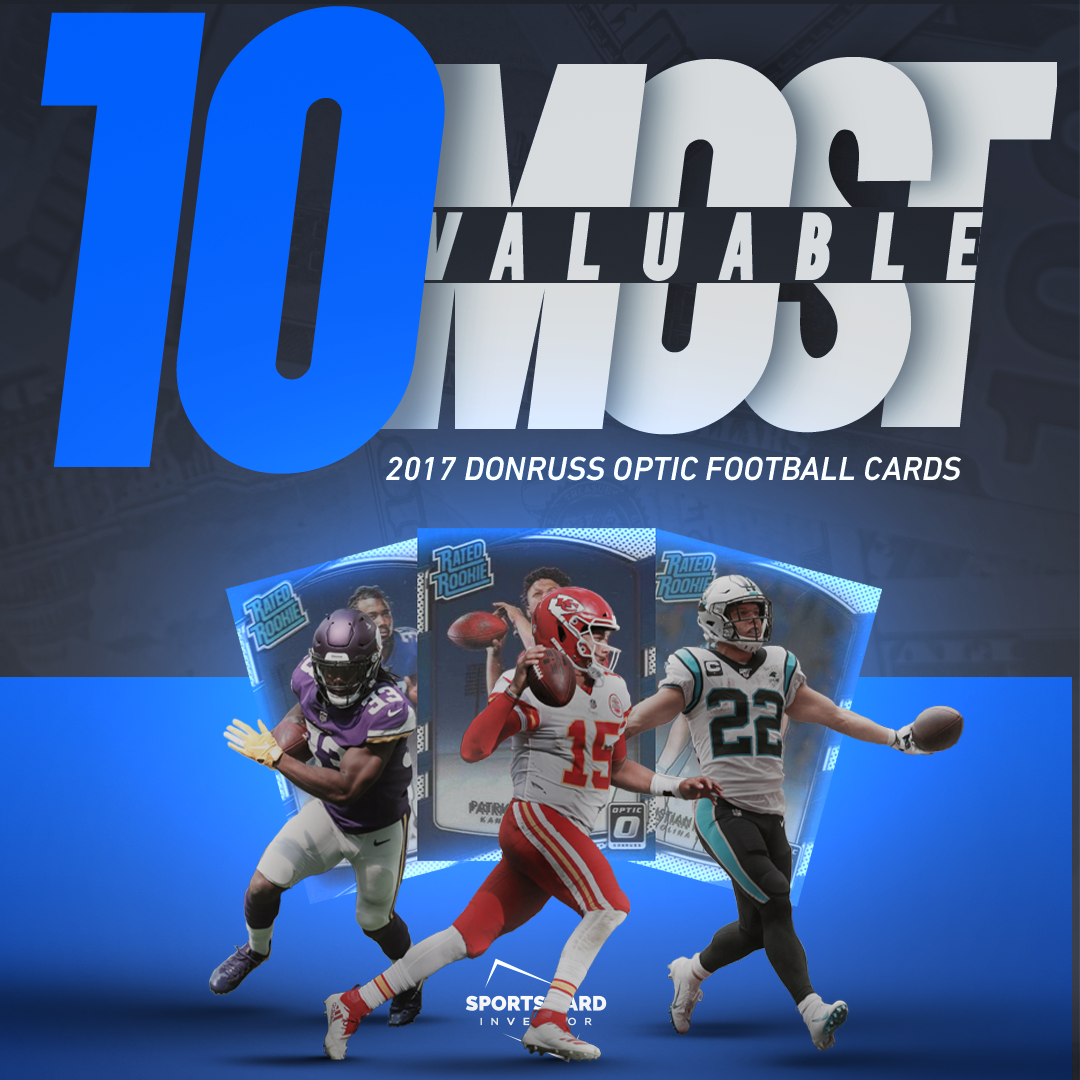 The 2017 NFL Draft class is not a one-man show. Yes, Patrick Mahomes II is an out-of-this-world QB talent who's on the fast track for Canton, but let's not overlook all the great work that fellow classmates like Christian McCaffrey and Dalvin Cook have also done in such a short time in the league.
Still, we'd be doing a disservice to the hobby if we didn't call out the gulf separating the value between Mahomes' 2017 Donruss Optic rookie card and everyone else's. The Kansas City star's card is an essential piece to any modern football collection that sold for as much as $2,800 in early February 2021. And with its timeless photo-shoot throwing stance and that famed "Rated Rookie" stamp, you fully understand the attraction.
That's not to say Leonard Fournette's and JuJu Smith-Schuster's yearbook-quality poses aren't memorable, too. They most certainly are. But to make this list, awkward card photos have to be met with superb on-the-field numbers. That said, keep reading to see which players can balance the two enough to join Mahomes on the top 10.
*NOTE: This list is based on average sales over the 90 days prior to press time. Like everything else in the hobby, prices and rankings can change at any moment.
1 Patrick Mahomes II #177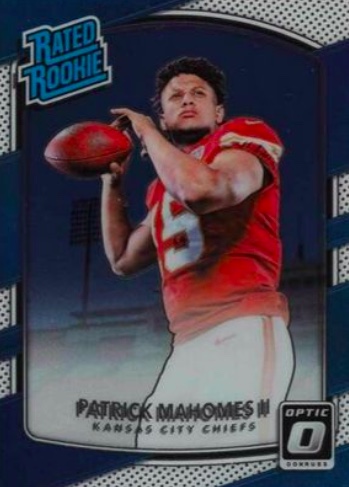 The Chiefs QB has been so amazing in such a short span that a rough Super Bowl LV outing hasn't diminished his status much. If anything, his promise to play better and his ability to stay relevant in the pop-culture sphere (Mahomes and Tom Brady are on the cover of the Madden '22 video game) won't do anything but help his image around the hobby. Like Mahomes on the field, look for this RC to stay at the top of the game for a long time.
2 Deshaun Watson #195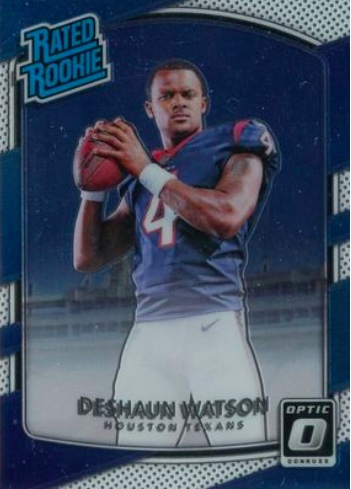 With Watson currently entangled in a serious legal situation, there's no telling when (or if) he'll put a helmet on again. But somehow, even with all of the negative attention surrounding his name, this card has stayed in the $150-300 ballpark since March '21. If the '21 season starts and Watson isn't on the field, who knows where this card will land.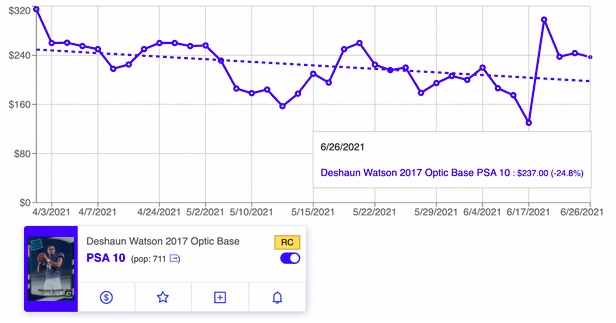 3 Christian McCaffrey #168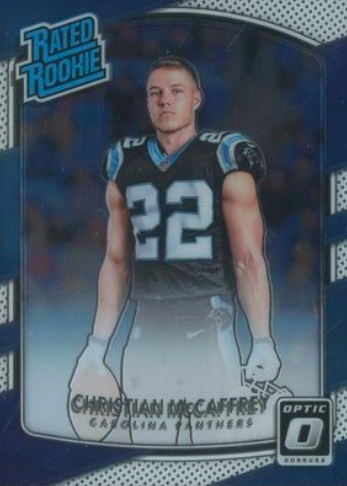 The Carolina Panthers' multi-tooled running back already has a 1,300-yard, 15-TD season under his belt. But then again, he also has one where he's missed 13 games due to injury. If he can stay healthy, McCaffrey has a chance to be a really special player while this card has an opportunity to reach even greater heights than the $235 levels it hit in early '21.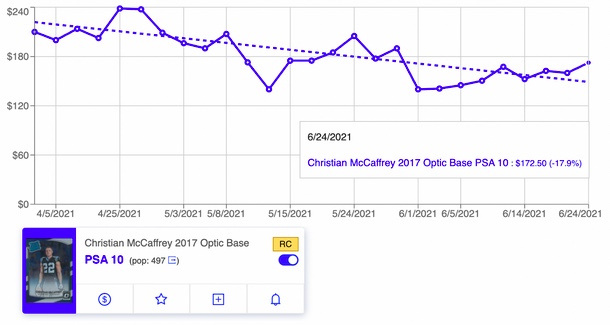 4 Alvin Kamara #199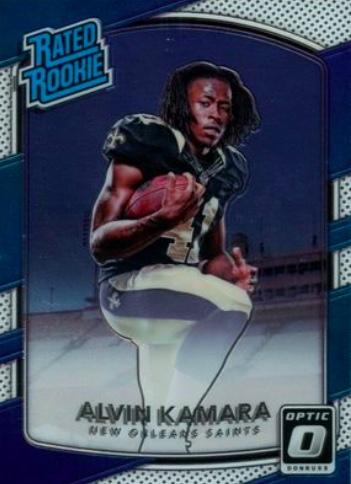 Though Alvin Kamara has made four Pro Bowls, something about the New Orleans running back's career still feels underrated. With Drew Brees retired, Kamara should be able to outrun any of the QB's lingering shadows to show just how multi-dimensional he is on the field (932 rushing yards and 756 receiving yards in '20) and how dependable this card is in the hobby (hovering around $100 since February '21).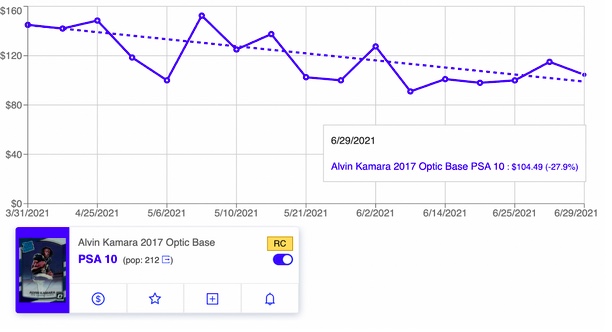 5 Tom Brady #1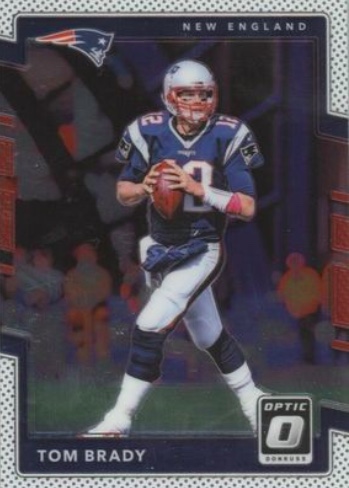 We're starting to exhaust ourselves of words to describe the seven-time Super Bowl winner. For this Tom Brady card, we'll simply go with "resilient," seeing as how this 2017 Optic is from Brady's 18th season in the NFL. Selling between $50 and $150 in the first half of '21, it's the only non-rookie card to crack the top 10.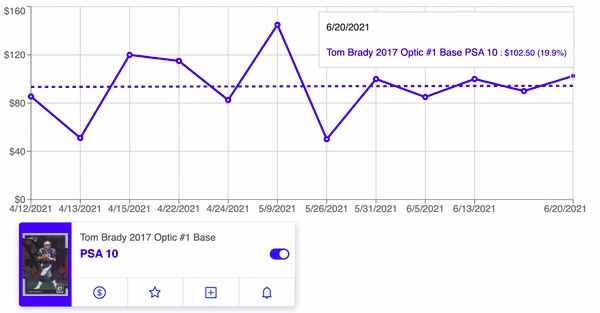 6 Dalvin Cook #193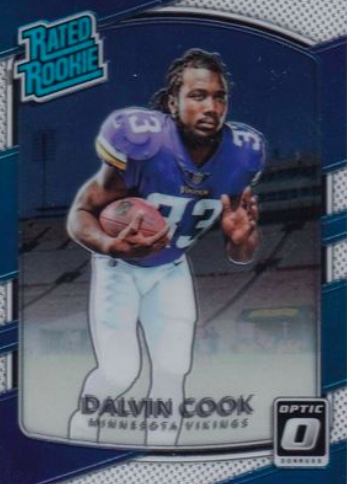 We've gushed over Minnesota's marvelous running back before, but our thoughts on Cook haven't changed—strong, elusive and dependable. That's funny because those words could also be used to describe this rookie card, which has had steady sales in the $60-$110 window for some time now.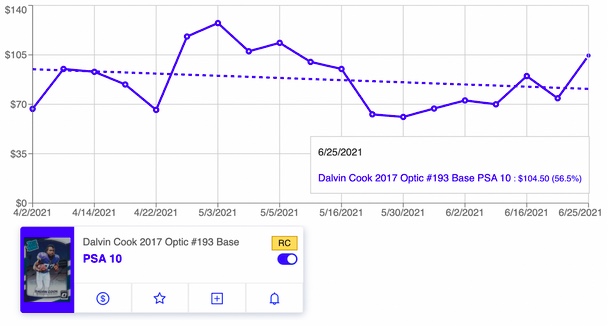 7 Kenny Golladay #175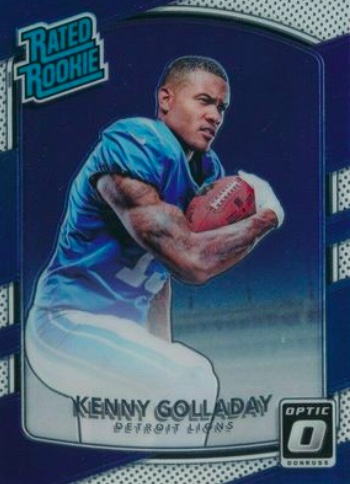 If you're looking for one guy on this tally to break out in the 2021 NFL season, it's this 6'4", 214-pound specimen with the great hands for the New York Giants. Those in the hobby most know the Golladay Express is about to take off from MetLife Stadium because this RC is starting to show up more and more on secondary markets.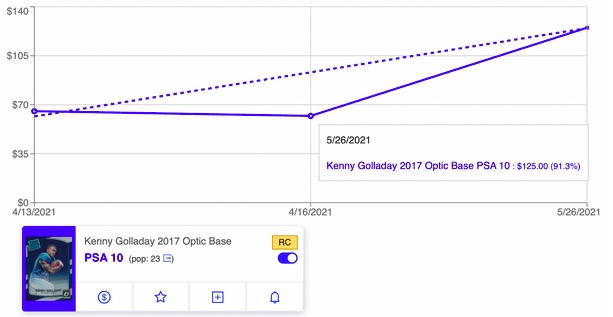 8 JuJu Smith-Schuster #176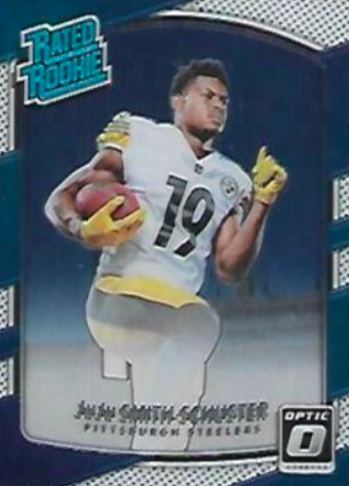 With a highlight-filled 2018 effort, Smith-Schuster's career seemed to be destined for stardom. Then an injury-bothered 2019 happened. And in 2020, JuJu's Pittsburgh Steelers lost five of their last six games. To help get back in the hobby's good graces, Smith-Schuster needs to have a great individual season and his Steelers could use a strong playoff run.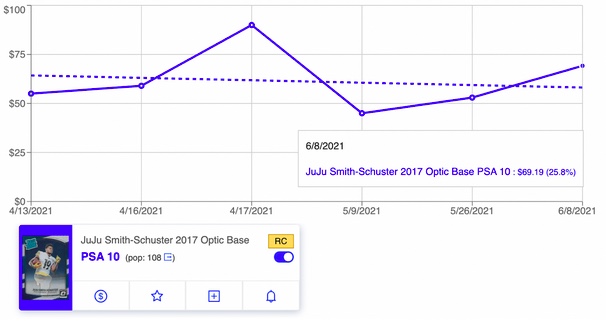 9 Chris Godwin #155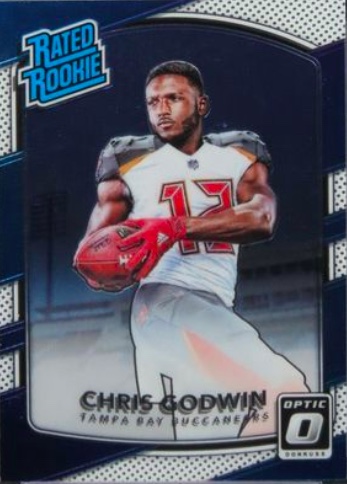 All this Tampa Bay receiver did in his first 12 games with Tom Brady in Tampa Bay was amass 840 receiving yards and snag seven TDs. Smart money says Godwin will do even better with the G.O.A.T. in Year 2. Should he continue where those numbers let off, this rookie card's so-so showing — just two $100 sales from the start of the '20 season through July 4, 2021 — will be a thing of the past.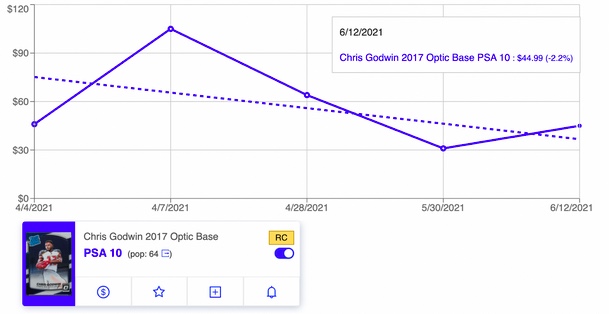 10 Leonard Fournette #169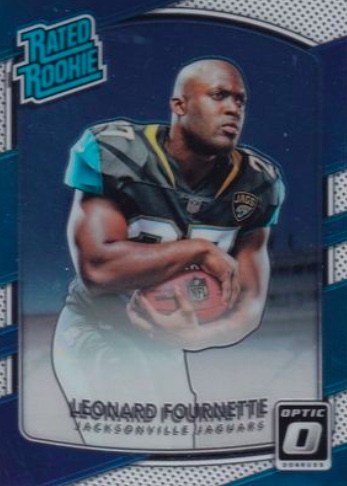 When Fournette is in a fiery mood, he has that Derrick Henry-like rumble in his step. Most mortals facing him would think one thing: get outta the way! Ironically, with this rookie card, it's the exact opposite. Reasonably priced around $50 at press time, the card is the kind of good buy you should run to, especially when you consider how much thunder is still left in Leonard's legs.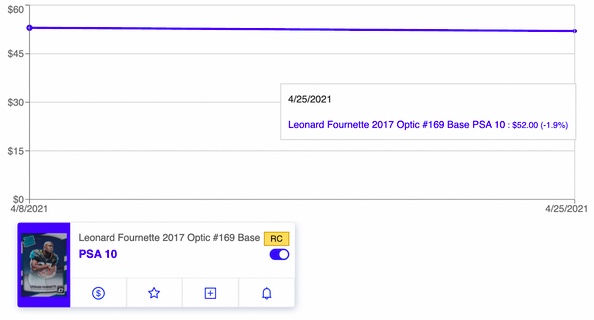 Track your collection and maximize your profit with Market Movers, the hobby's most powerful sports card pricing platform! Learn more here.