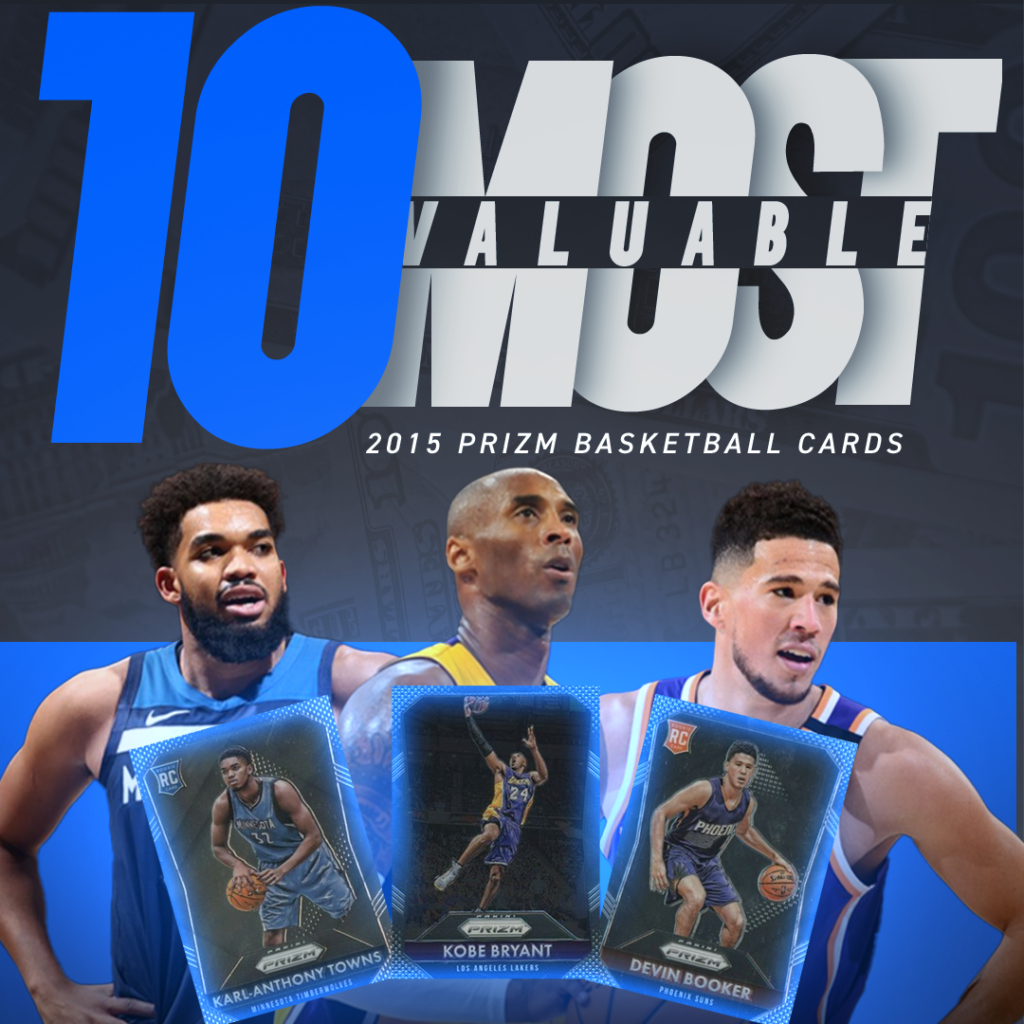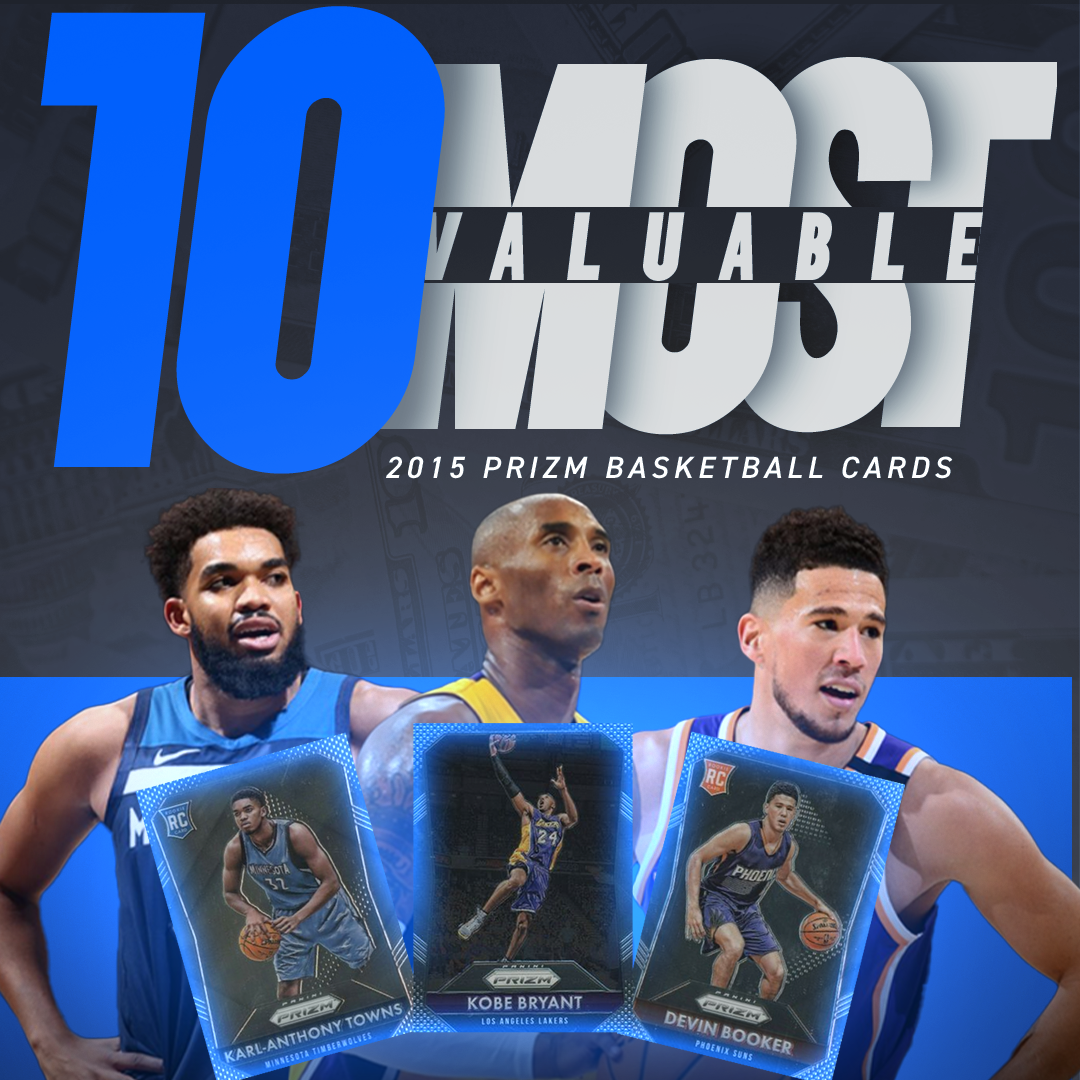 10 Most Valuable 2015 Prizm Basketball Cards
The 2015-16 NBA season was a special one. The year marked the last campaign in the brilliant careers of future Hall of Famers Kobe Bryant, Kevin Garnett and Tim Duncan. The Golden State Warriors torched the regular-season competition, earning the league's first-ever 73-9 mark. Those same Warriors were up 3-1 in the NBA Finals over the Cleveland Cavaliers before LeBron James willed his team to its first title in franchise history.
The '15-16 season also stands out as one where the Kentucky Wildcats stamped their names as an NBA factory. The SEC hoops power not only produced the draft's No. 1 pick (Karl-Anthony Towns), but three of the next top 13 selections as well: Willie Cauly-Stein, Devin Booker and Trey Lyles. While Cauly-Stein and Lyles have only managed marginal NBA success, Towns and Booker have bloomed into certified stars.
The Kentucky combo, of course, has two of the most valuable cards in the set, but they're far from the only big-ticket options. A few other rookie cards make the 10 most valuable '15 Prizm list as well as some of the iconic names mentioned in the first paragraph, making this set one of the best in more recent memory for first-year cards and brilliant bases from the legends.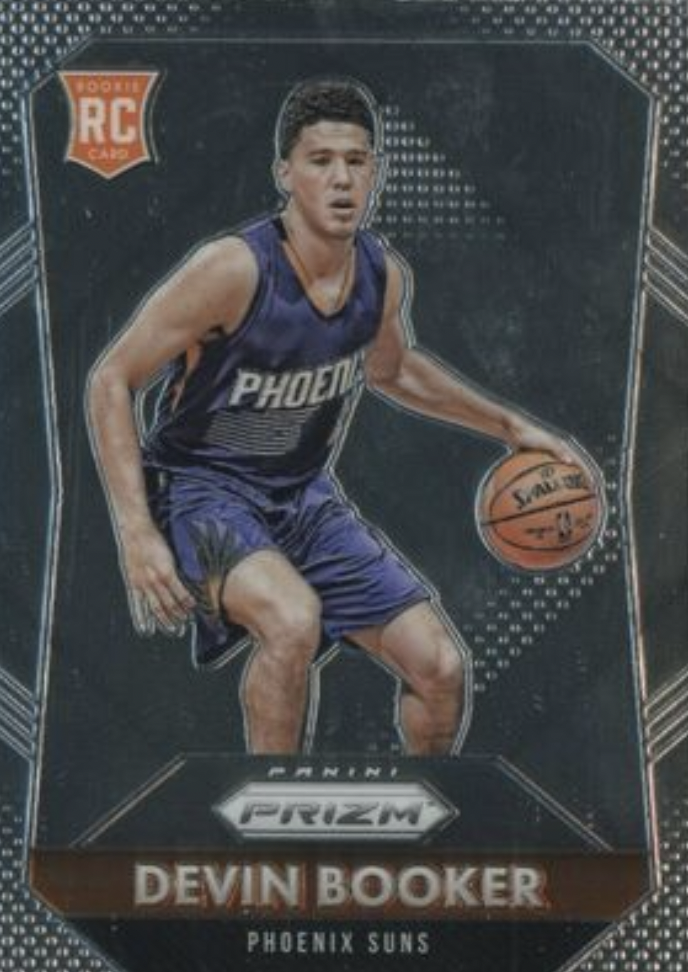 1 Devin Booker #308
One of the NBA's premier offensive threats today, D-Book came into the league with questions about his position and potential back in '15. Two All-Star game appearances later, the only query now is figuring how exactly high his ceiling is and where this card in a PSA 10 will peak.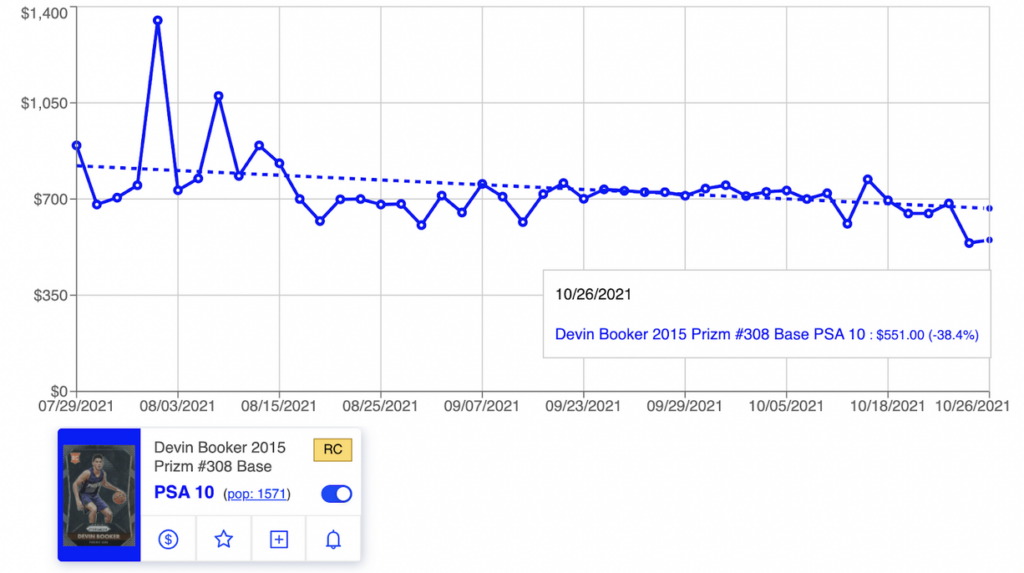 2 Nikola Jokic #335
The Denver Nuggets star was technically drafted in '14, but because he played the '14-15 season in Europe's Adriatic League, Jokic's NBA rookie card is this '15 Prizm. Couple that tidbit with the fact that the '20-21 NBA MVP is only just now peaking and you see why this card regularly sells north of $600.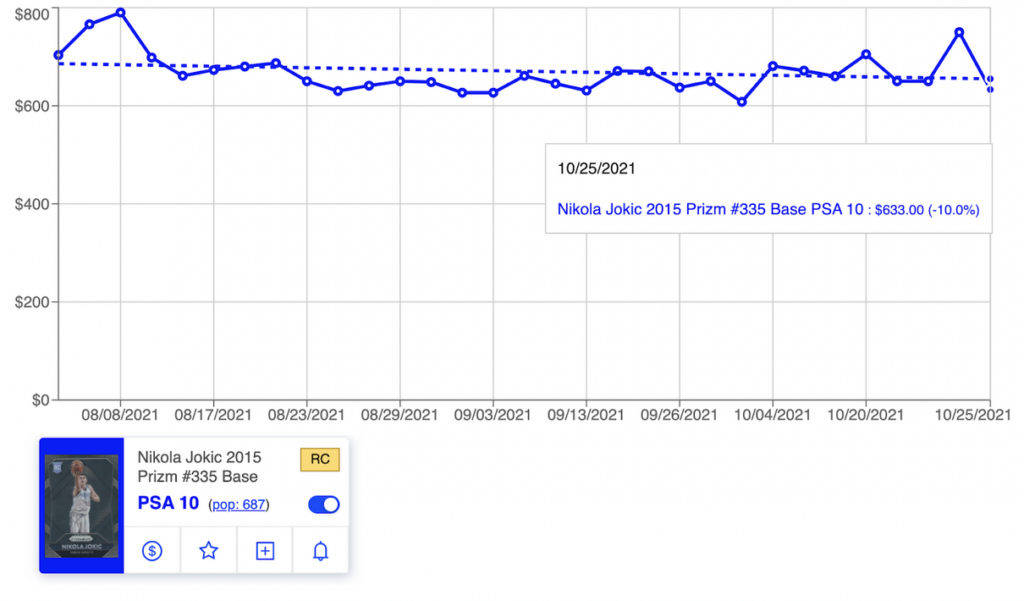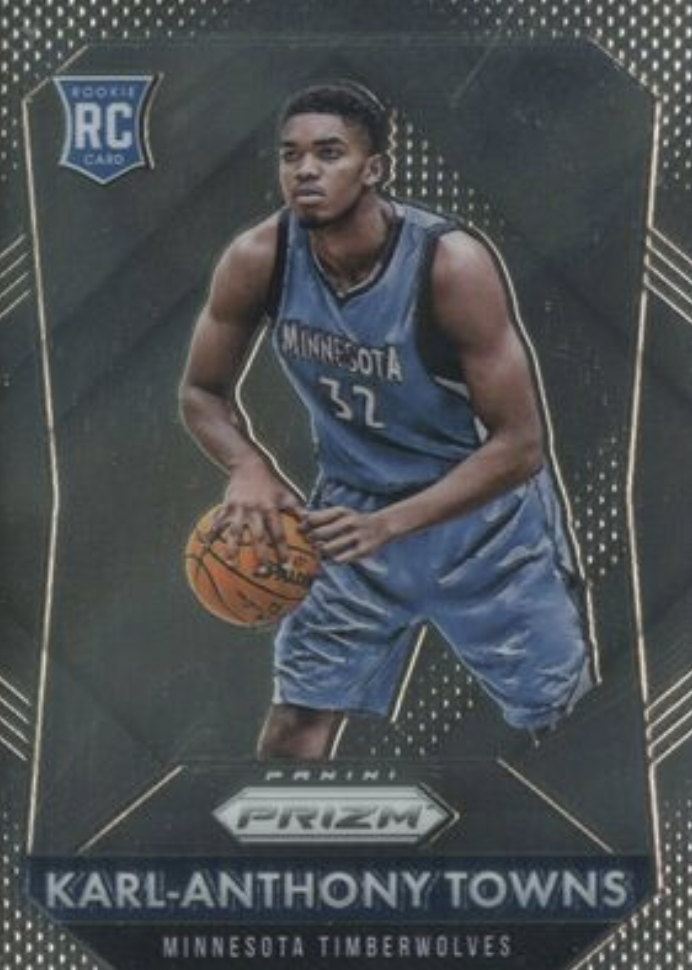 3 Karl-Anthony Towns #328
Considering how KAT's seven-year numbers look (22 points and 11 boards per night) and where this card's stats stand ($200-245 at press time), it might be safe to say that the T-Wolves star is undervalued in the hobby. If Minnesota could ever get on the winning track, though, that would probably change.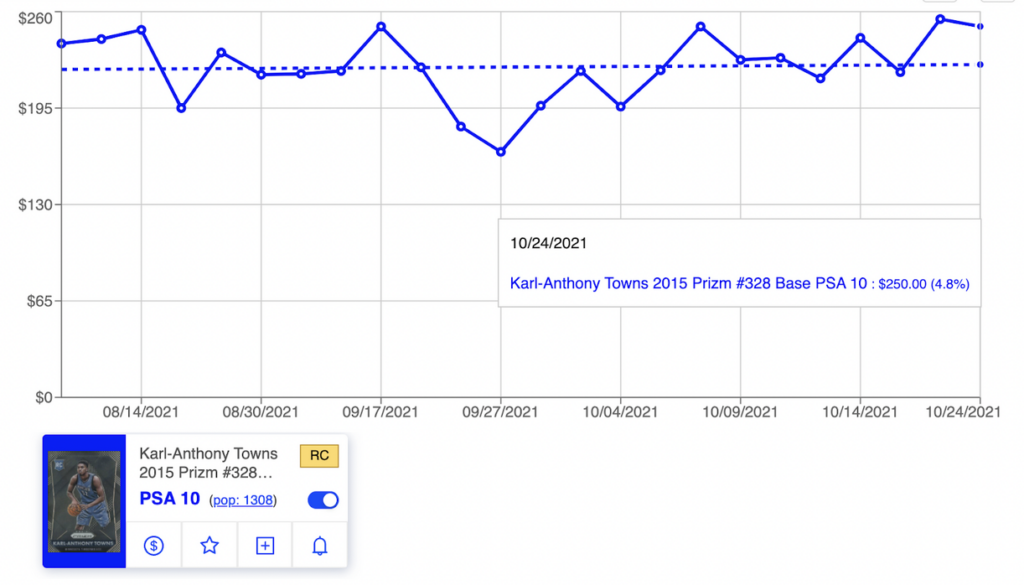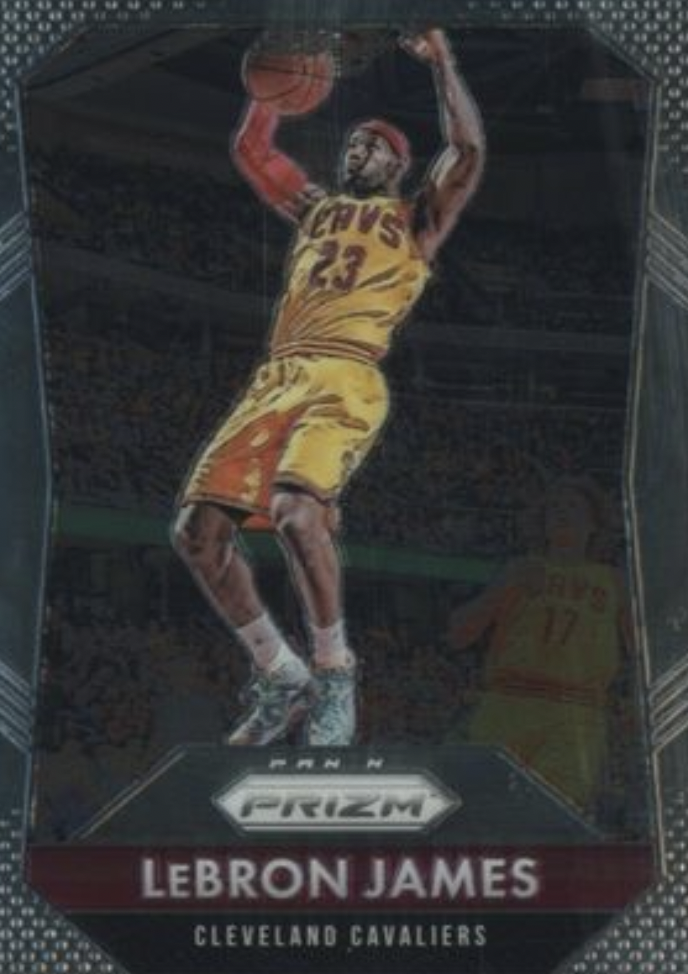 4 LeBron James #125
Of all the special seasons that LBJ has had over his stellar career, it could be argued that the Prodigal Son's return to Ohio to win an NBA championship is his finest moment. The hobby agrees, which is why this card from his 13th year is still so popular.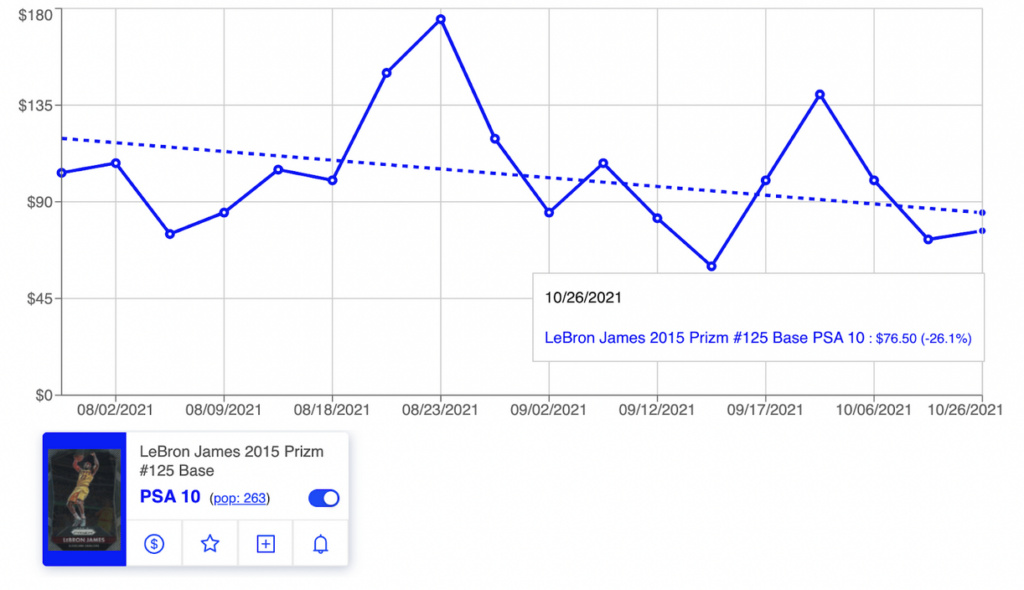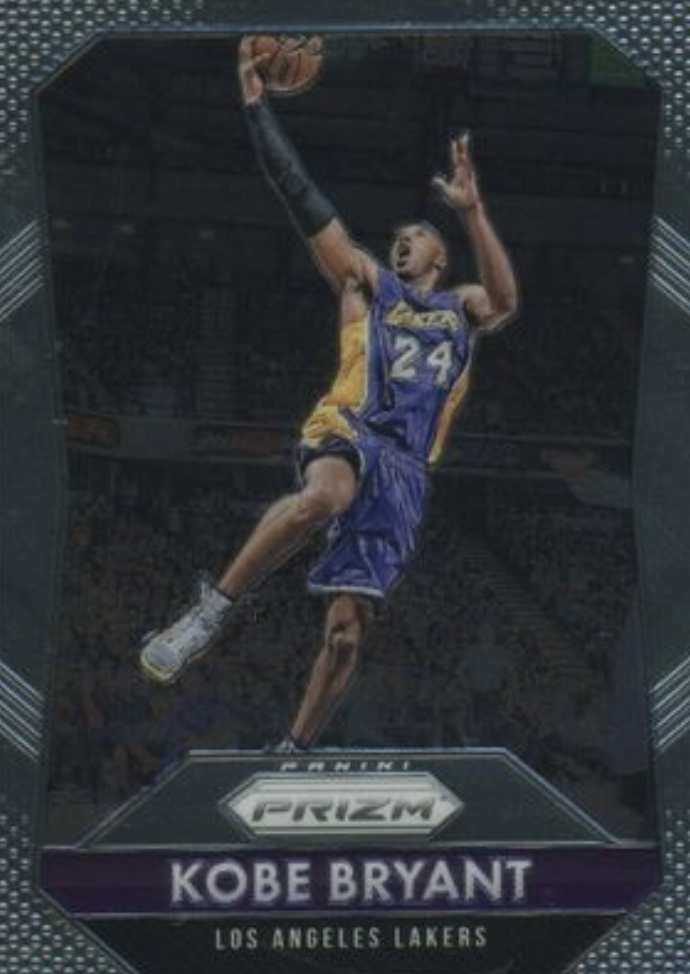 5 Kobe Bryant #182
On November 1, 2021, the Black Mamba was again in the news, this time because Body Armor, a drink company he purchased 10% of in 2014, sold to Coca-Cola for $8 billion. Amazingly, in business and sports cards (PSA 10 of this one goes for around $85), Bryant continues to make headlines.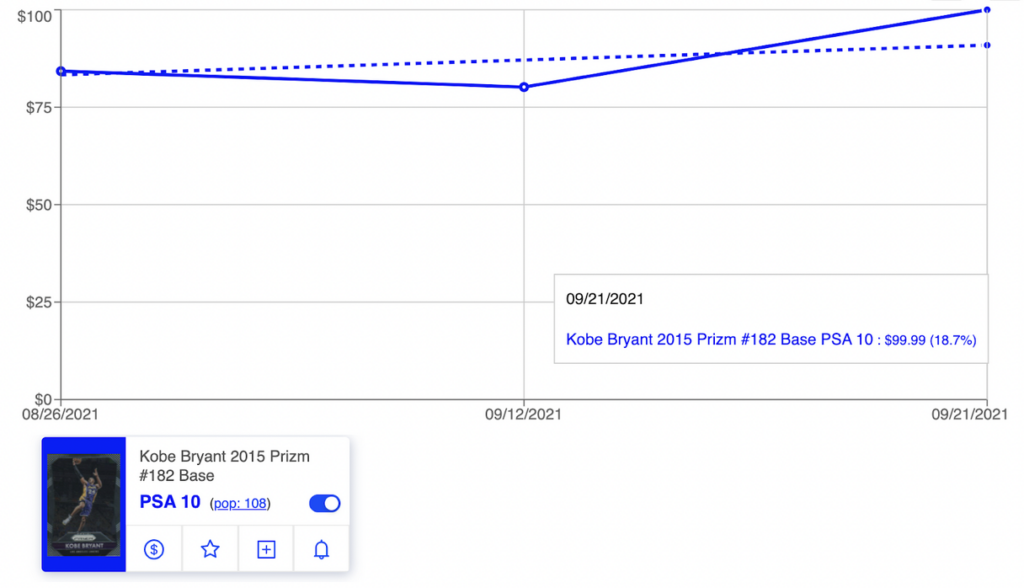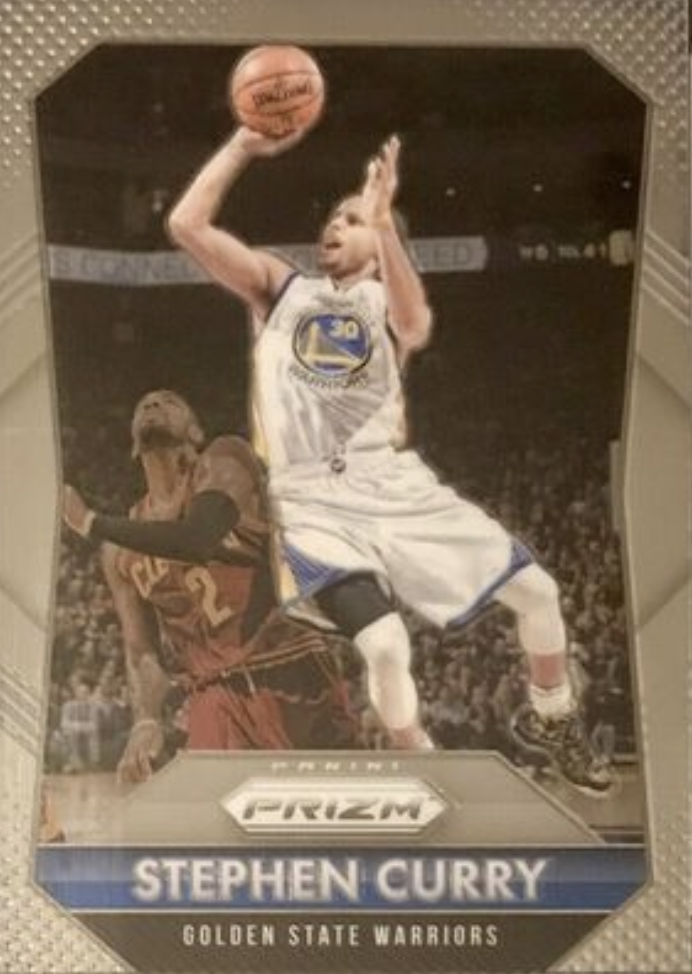 6 Stephen Curry #170
As Curry eclipses more and more career milestones (at press time, Steph was just 110 three-pointers shy of Ray Allen's all-time mark), his collection of cards, including this popular Prizm, will only rise in value.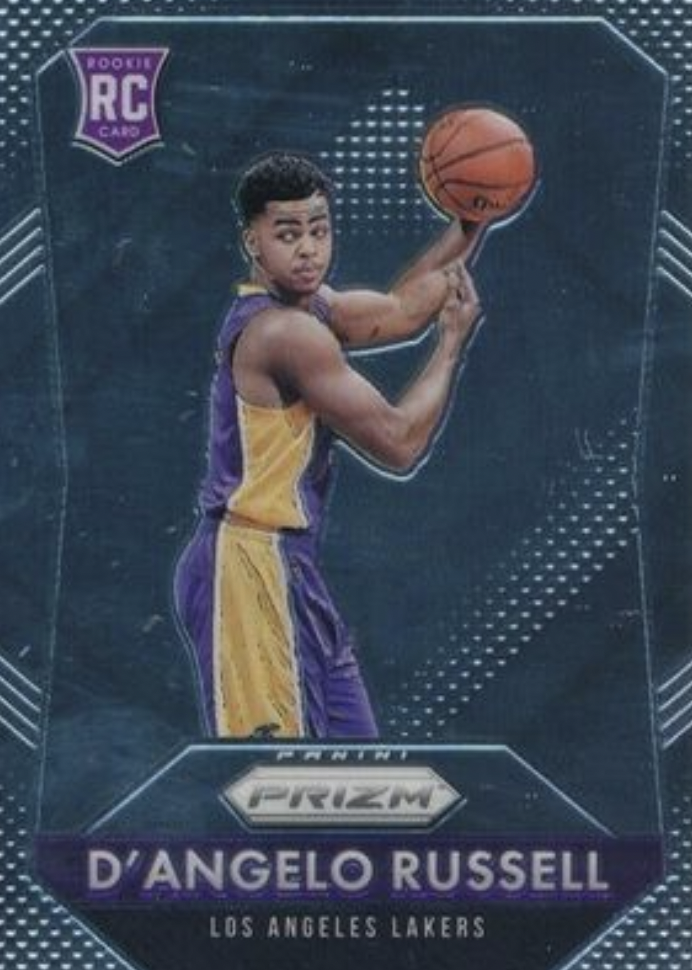 7 D'Angelo Russell #322
A teammate to Towns in Minnesota, Russell's made his name off of steady point-guard play and occasional offensive outburst. That's not the greatest news, however, for collectors who've been holding this RC with the hopes he'll one day become a franchise star.
8 Kevin Durant #96
A no-brainer selection for the NBA 75 anniversary team, Durant is one of the best pure scorers the game's ever seen. Back in 2015, he impressively averaged 28 points and 8 rebounds a night. No wonder this card gets about $70 today.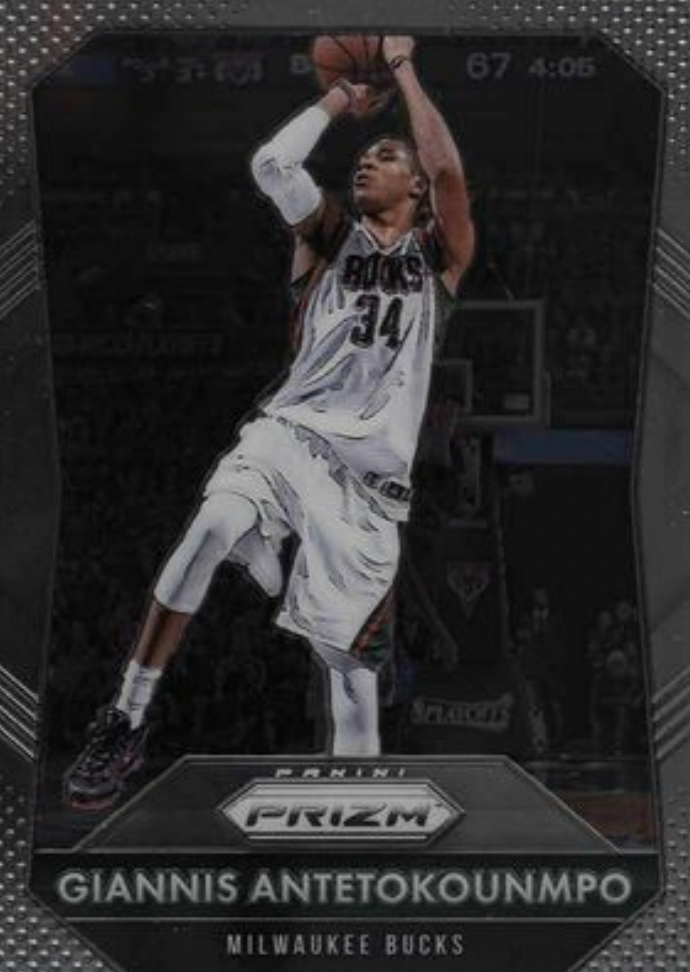 9 Giannis Antetokounmpo #144
Gem mint early cards of the greats are always a smart play. This third-year Giannis is a good-looking action shot (Antetokounmpo appears to be doing his finest Dirk fadeaway impression) that really turns heads as a Green or Purple Prizm.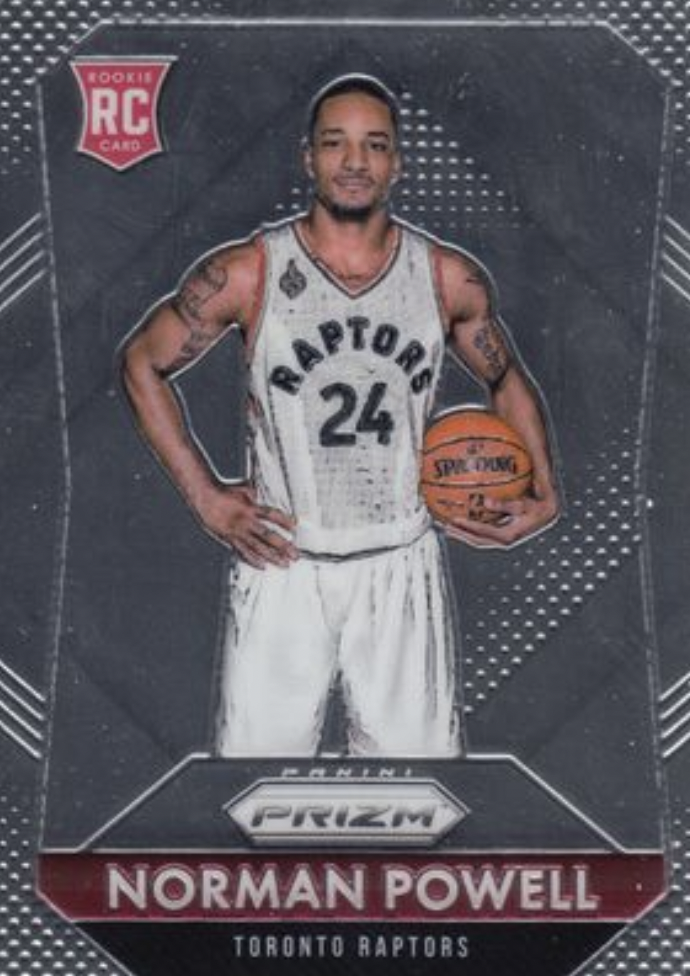 10 Norman Powell #337
It feels like ancient history now, but at one point during the '20-21 season, there was a 10-game stretch where Powell averaged more than 30 points per game. Collectors might be stashing this rookie card away with the hopes that same guy pops back up soon.
Track your collection and maximize your profit with Market Movers, the hobby's most powerful sports card pricing platform! Learn more here.
Note to readers: If you purchase something through one of our affiliates, we may earn a commission.