When history looks back at the 2014 NFL Draft, it won't speak of its place among the best classes nor will its roster of quarterbacks ever be confused with 1983's ridiculous lineup of laser arms. What folks will say, however, is that the crew led by the likes of Aaron Donald, Khalil Mack and Ryan Shazier might have the most heart of any class in recent memory.
Of course, heart can't necessarily be quantified by any unit of measurement. All we can do is look at Donald's sacks, Mack's pressures and Shazier's determination to come to our conclusion. But while we're doing that, the hobby is giving equal attention to 2014 Prizm cards. Collectors know that this group isn't the flashiest — and visually, they're aware that the 300-card set's look doesn't deviate much from the metal-y design Prizm had in '13 — but they fully understand the long-term value some of these players have.
As each week passes in the NFL, Donald solidifies his position as not only the heart of the L.A. Rams' defense but also as a generational talent on the defensive line. It makes sense then that his Prizm rookie card would be the most valuable. You'll have to keep reading to learn the nine other players who stir enough market movement to merit a mention.
*NOTE: This list is based on average sales over the 90 days prior to press time. Like everything else in the hobby, prices and rankings can change at any moment.
1 Aaron Donald #228
Though the presidents of the Myles Garrett and T.J. Watt fan clubs would disagree, it's hard to argue that Donald isn't the greatest defensive player on the planet. At the rate he's harassing opposing QBs, Bruce Smith's all-time sack mark is in jeopardy and this card's ascension to the $500 mark seems inevitable.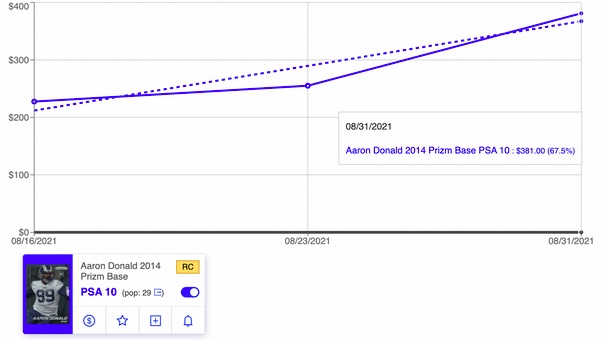 2 Davante Adams #281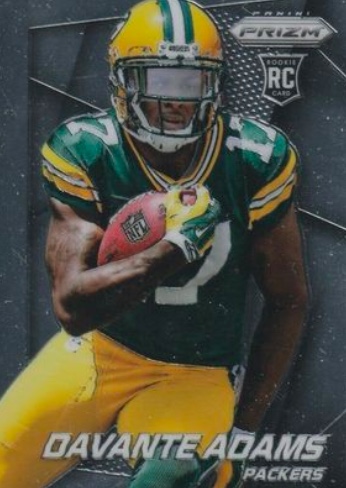 At press time, Aaron Rodgers had thrown 418 career touchdowns. Adams' sure hands have reeled in 50 of them. As those numbers continue to rise, the Green Bay Packers wide receiver's name will only go up on fans' (and collectors') radars.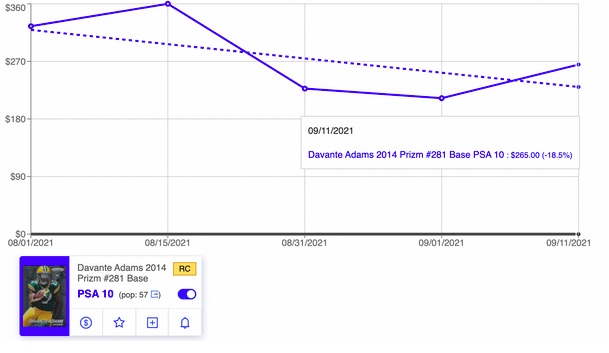 3 Tom Brady #36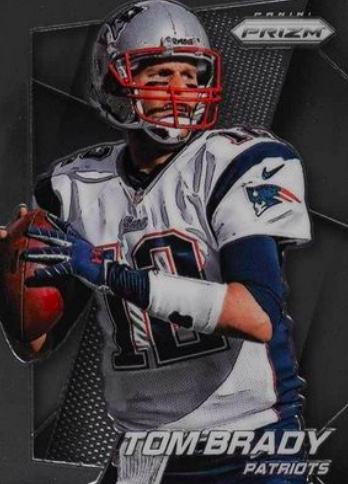 By the time you read this story, Brady will be within arm's reach of Drew Brees' 80,358 career passing yards. With this mark (and every other accolade coming the G.O.A.T.'s way this season), the value of cards like this only goes up.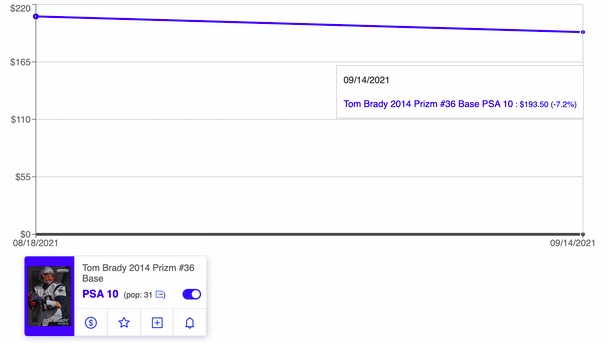 4 Derek Carr #257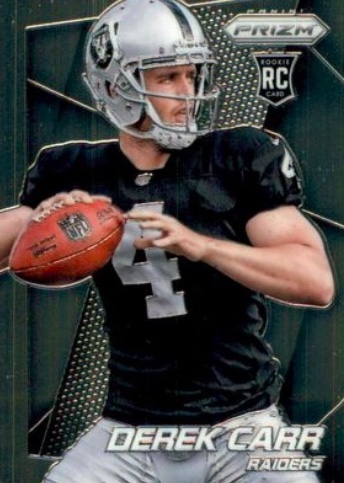 The Las Vegas Raiders QB is such a vexing talent. One season he's being voted to the Pro Bowl. The next, he's hearing whispers about being benched. All of which might explain why this rookie card hit over $375 in November 2020, dropped to $100 in August '20 and jumped back up to around $375 on September 27, 2021.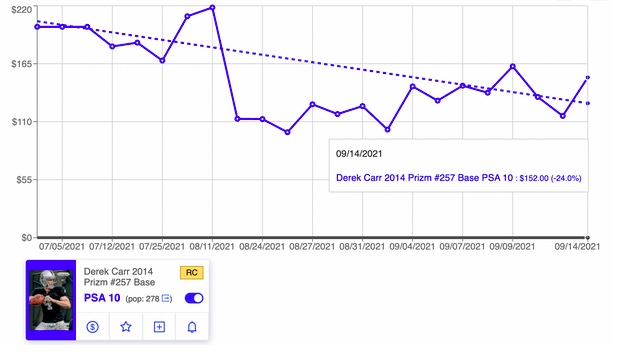 5 Odell Beckham Jr #282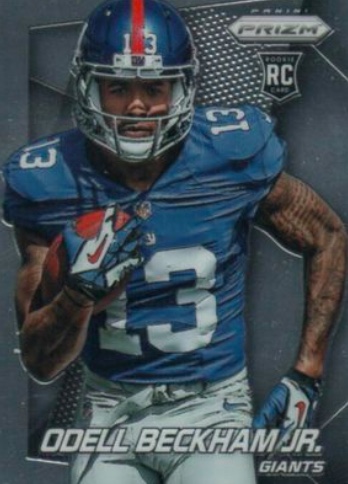 The arm-stretching talent we remember wearing a New York Giants uniform back in '15-16 is not the same guy we see today in Cleveland. But even with the bruised legs and rehabbing ACLs, Beckham still commands a cornerback's full attention because a two-TD, 150-yard performance could happen at any time… or at least that's what investors are hoping.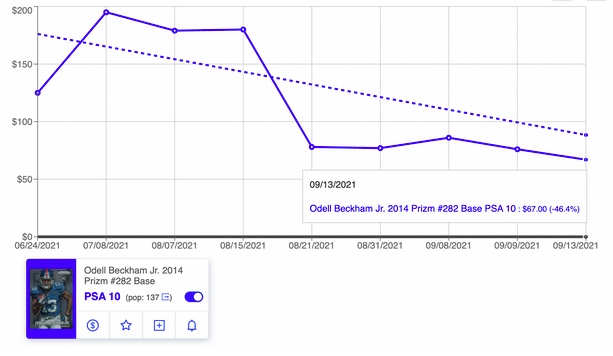 6 Mike Evans #216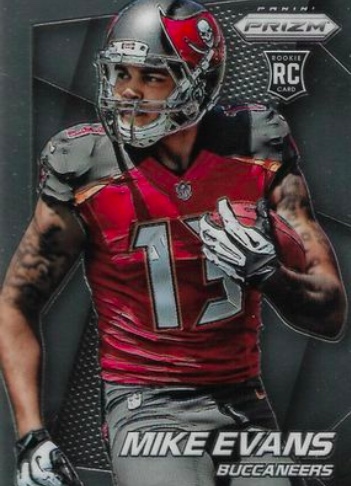 Easily one of the league's most underrated receiving talents, Evans has quietly managed a career consisting of more than 60 TDs and 8,000-plus receiving yards. Those are Keyshawn Johnson- and DeAndre Hopkins-like numbers. But with a PSA 10 RC going for under $100, the hobby hasn't quite made the connection just yet.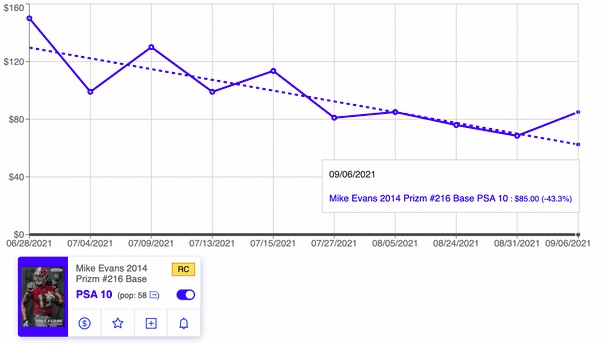 7 Khalil Mack #218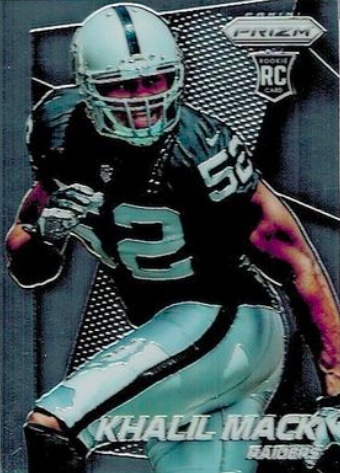 Though the mystique behind Mack's name has been tamed a bit behind Soldier Field's cages, the Bears lineman is still a weekly match-up nightmare for OCs. But even with Chicago's current woes, if Mack can keep bullying in the backfield, the hobby won't be able to fully ignore his roar.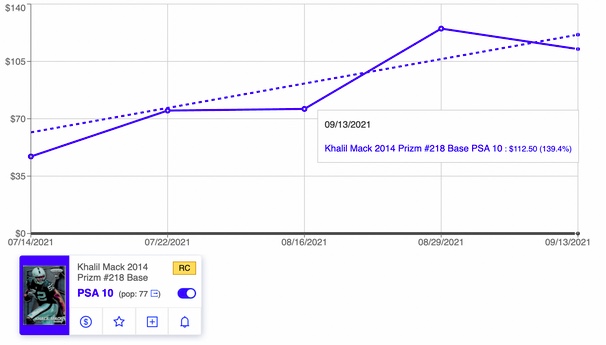 8 Teddy Bridgewater #242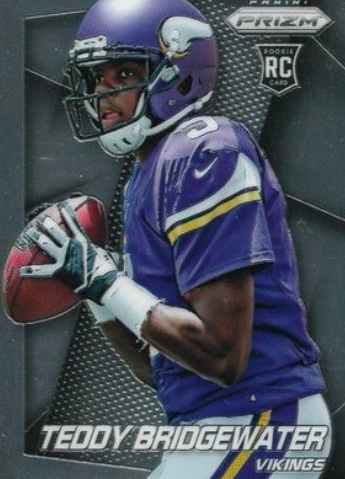 They say there's something special about the Denver air. The elevation sure seems to be working wonders for Bridgewater's career. In just the first few games he's played in a Broncos uniform, Bridgewater has sparked optimism on the field and generated a 263% rise in this card's value from the same time in 2020.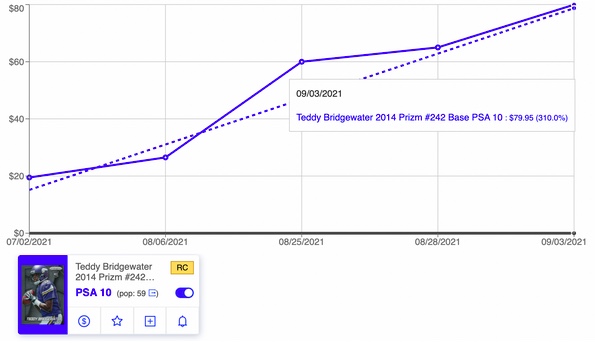 9 Jimmy Garoppolo #243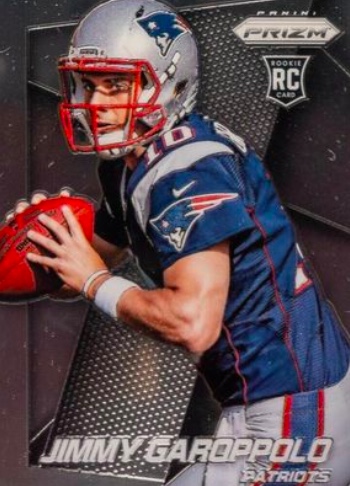 San Francisco's one-time franchise QB has been relegated to "QB for now" status now that Trey Lance is on the team. The relatively high pop (424) indicates how many people took the bait. A $25 sale for this PSA 10 rookie card shows how few people still believe.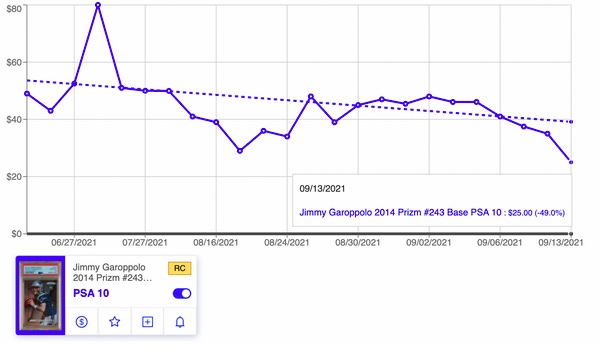 10 Brandin Cooks #236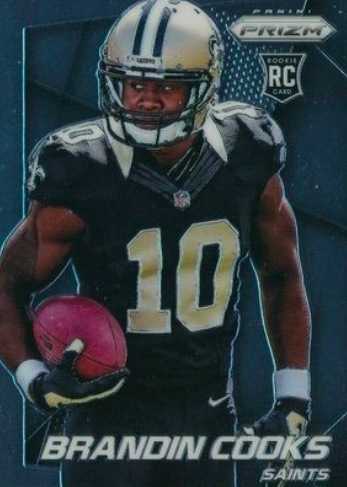 While Cooks is still putting up respectable numbers with the Houston Texans, the gifted receiver simply doesn't have the aura around his name any longer. Unless he finds a way to will the Texans the right way in the win column, this card's best days might be behind it.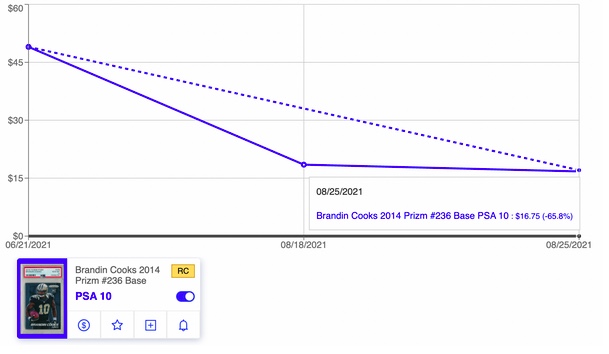 Track your collection and maximize your profit with Market Movers, the hobby's most powerful sports card pricing platform! Learn more here.
Note to readers: If you purchase something through one of our affiliates we may earn a commission.