Chromium and fancy finishes are all the rage now, but back in the early '90s, when Topps was doing it with baseball and basketball cards, it felt novel and kinda kitschy. The company was just doing something to keep up with Upper Deck's more polished look, right? Well, those heavy, color-splashed Finest cards with the shiny surfaces have come full circle and have proven to be some of the most valuable hoops cards of the decade.
Of course, if we're talking prices in this 220-card set, things start and finish with Mr. Michael Jordan. When we last looked, his PSA 10 card was going for $1,000. Not too far behind are winners from Chris Webber and Anfernee Hardaway. Makes sense, seeing as how they were two of the year's most coveted rookies. Beyond that, you'll find cards for mainstays like Larry Bird and Scottie Pippen in the top 10. That probably has as much to do with their Hall of Fame resumés as it does the sheer scarcity of gem mints out there.
1 Michael Jordan #1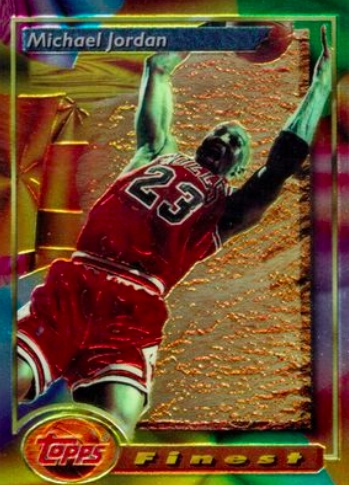 We're just going to take Topps' word that this image is of Michael Jordan because the photo, especially around the face, is so dark that it's hard to decipher. But then again, the guy is wearing a No. 23 Bulls jersey and the card generally prices into the four digits, so we think it's him.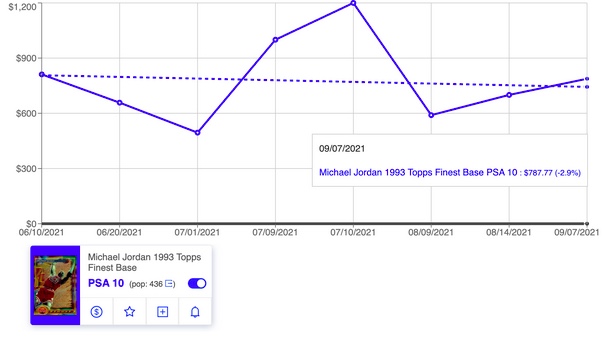 2 Chris Webber #212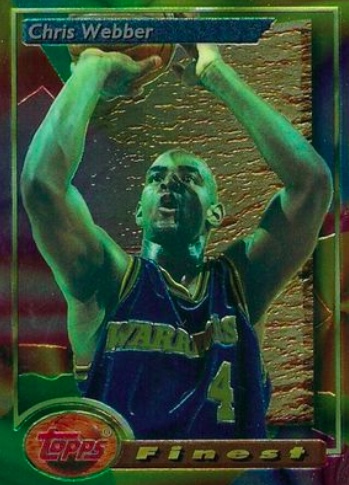 Hoops fans have always appreciated Webber for helping to redefine what it means to be a power forward in the National Basketball Association. But since he joined the Pro Basketball Hall of Fame in Summer 2021, the more casual follower should better understand his value, too.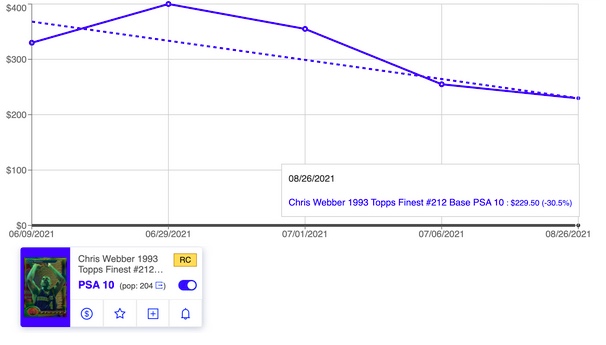 3 Anfernee Hardaway #189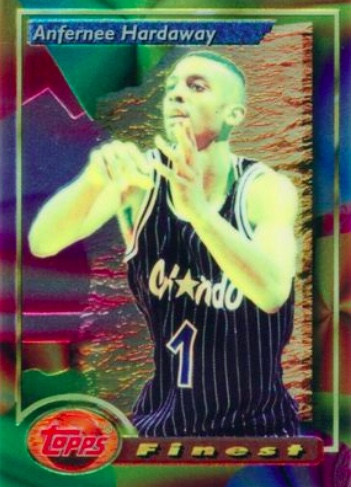 Where many folks today recognize Penny Hardaway as the head coach who's brought the University of Memphis back to prominence, he is best known in hardwood halls as a smooth guard who scored and passed with proclivity for the Orlando Magic. This is one of his most valued RCs.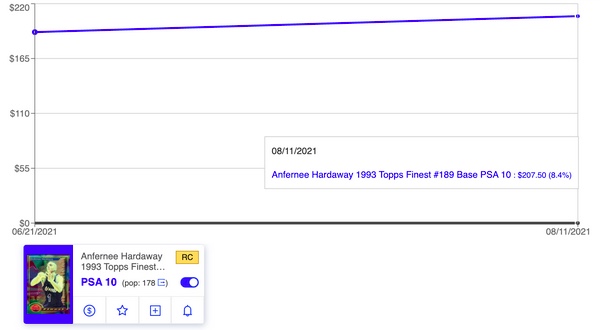 4 Shaquille O'Neal #3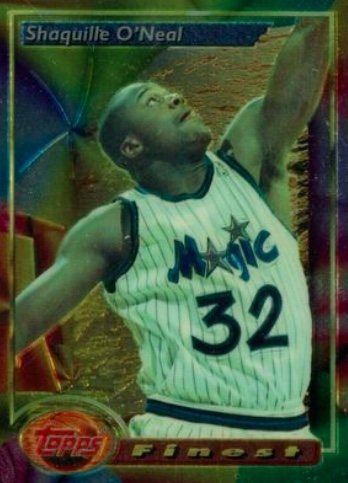 The Batman to Hardaway's Robin in Orlando, O'Neal absolutely dominated in the NBA for much of his 19-year career. With a million-watt smile that has spilled over onto the broadcasting desk, commercials and pop culture as a whole, cards like this will be coveted for years.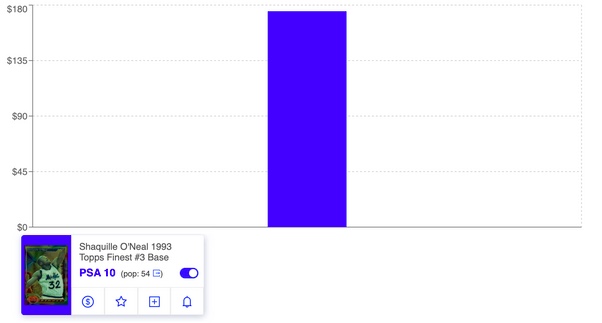 5 Larry Bird #2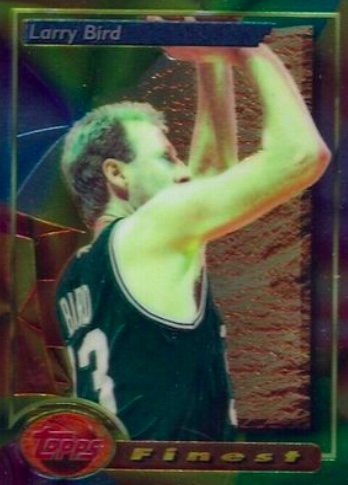 Arguably the best shooter in NBA history, Bird's PSA 10s are can't-miss cards every time. This Finest card captures the Boston Celtics legend in the middle of one of his trademark jumpshots, making it even more memorable.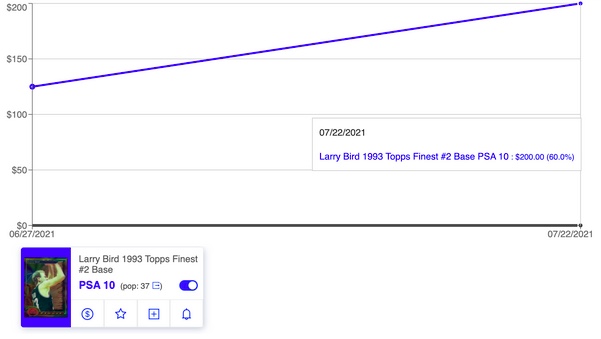 6 Charles Barkley #200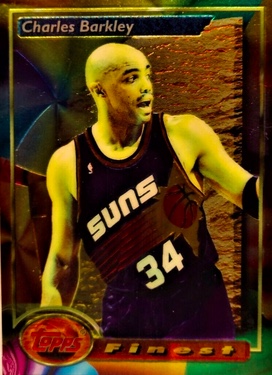 If we're talking best inch-for-inch rebounders in NBA lore, the 6'6" Barkley has to be near the top of the lists. Fans in Philly, Houston and Phoenix will never forget the 12,546 boards he grabbed or the unforgettable cards like this one.
7 Scottie Pippen #105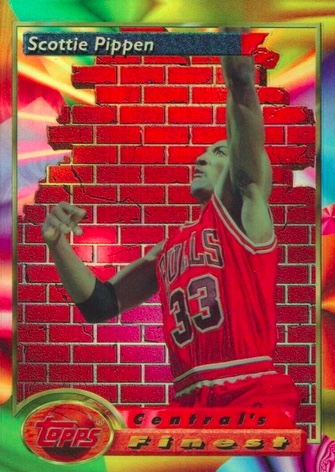 We don't know if it's a centering issue or what — it certainly can't be because of any shortcomings on the court for the 7-time All-Star and 10-time All-Defensive Team member — but for some reason there are only 18 of these cards in a PSA 10.
8 Vin Baker #139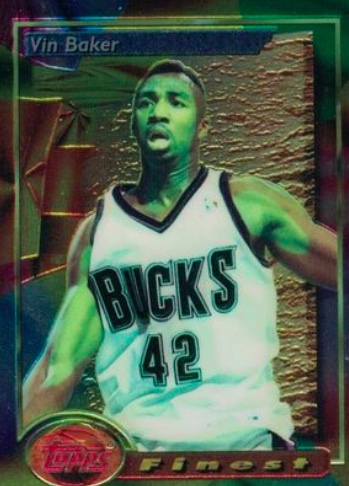 Baker didn't keep up the 20-point/7-board nights for long enough to warrant Hall of Fame enshrinement, but ask anyone who watched the NBA regularly from '94 to '98 and they'll tell you that Vin was a problem every night for opposing teams.
9 Dikembe Mutumbo #164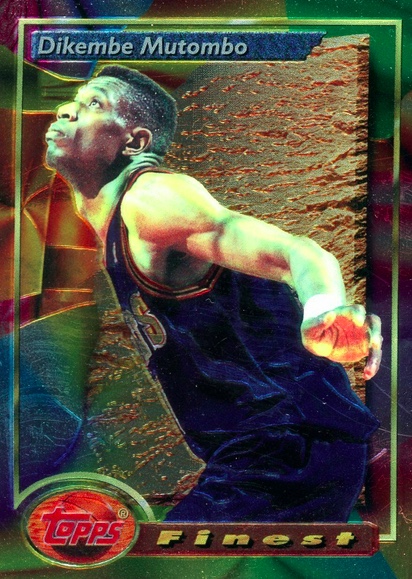 While he's best known now for wagging his finger after blocking some chump's shot in the paint, the Hall of Fame center had his hand in the offensive game plans of teams like the Denver Nuggets and Atlanta Hawks for 18 years.
10 David Robinson #21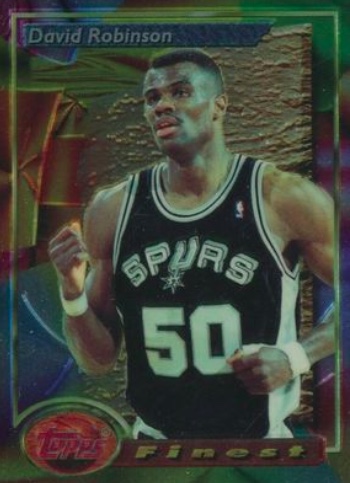 Before he and Tim Duncan were Twin Towers in San Antonio, Mr. Robinson made the paint his own neighborhood. With hungry hands (3 blocks per game), an appetite for rebounds (10.6 boards) and a thirst for scoring (a 71-point game in '94), the Spurs big man was the center of attention in Texas.
Track your collection and maximize your profit with Market Movers, the hobby's most powerful sports card pricing platform! Learn more here.
Note to readers: If you purchase something through one of our affiliates, we may earn a commission.