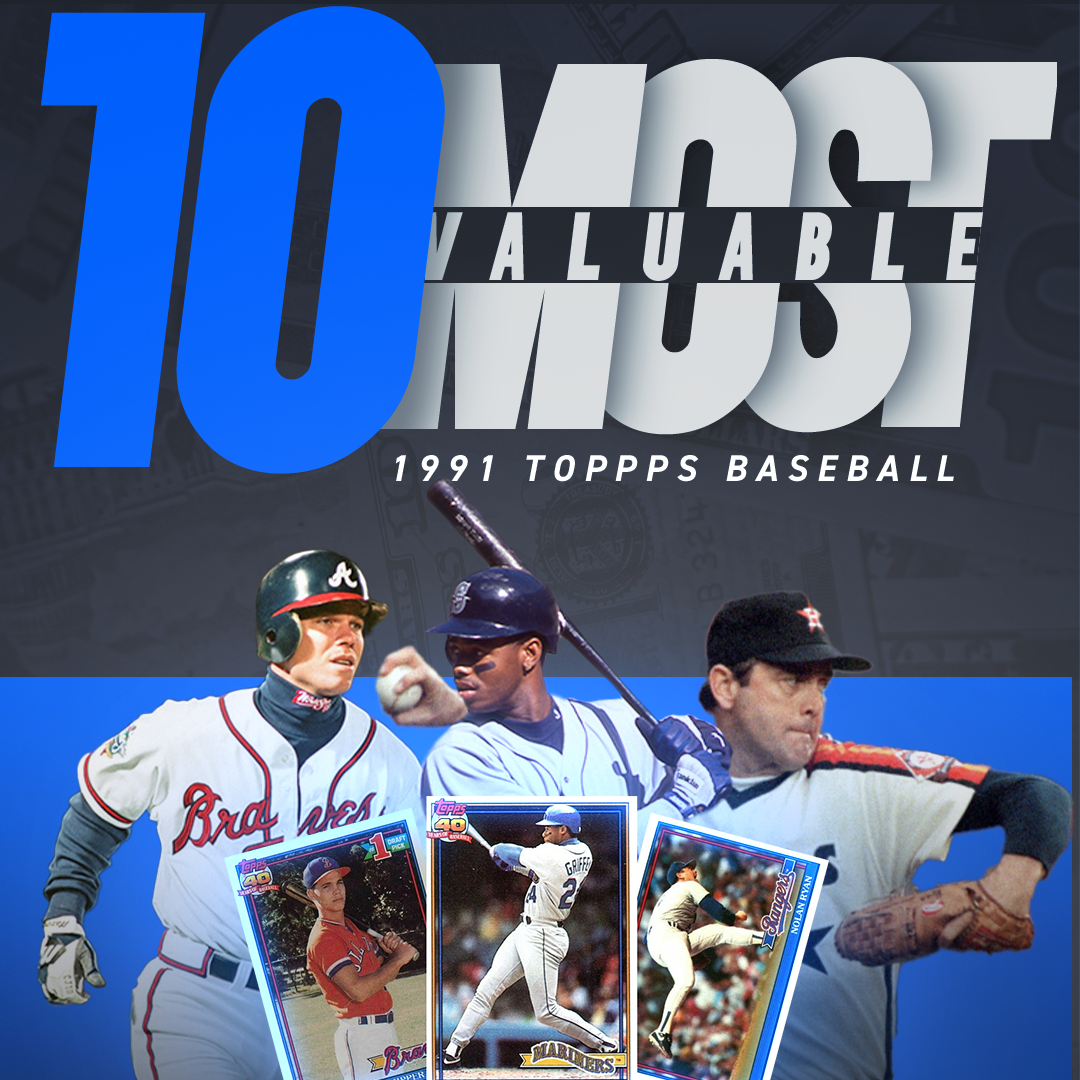 The 1991 MLB season will probably be best remembered for the epic Minnesota Twins-Atlanta Braves World Series, but the release of this Topps baseball set likely ranks pretty high on collectors' list. The look of the card was utterly simplistic — gray cardboard; a uniform-matching color border; the team's nickname in the bottom right; a "Topps 40 Years of Baseball" logo in the top left — but it still somehow resonates with collectors to this day.
While some of the set's most memorable moments were of the traditional vertical variety (Chipper Jones), a few of the most famous were horizontal images (Roger Clemens). It's too bad that Topps' unrelenting printer press prevents the majority of the 792-card collection from ever having much value. Nonetheless, PSA 10s in the following still command respectable coins.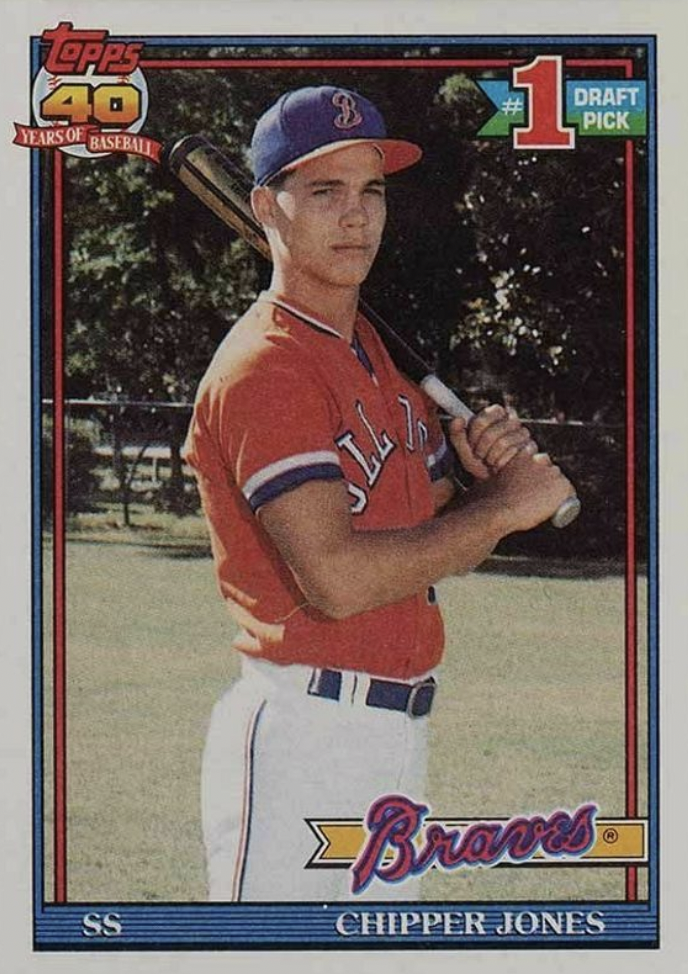 1 Chipper Jones #333
Who knew that the young man stoically staring at you in this picture would become a 468-homer-hitting, MVP-winning Hall of Famer? Guessing the Braves did, seeing as how they chose the Florida native with the first overall pick in the 1990 MLB Draft.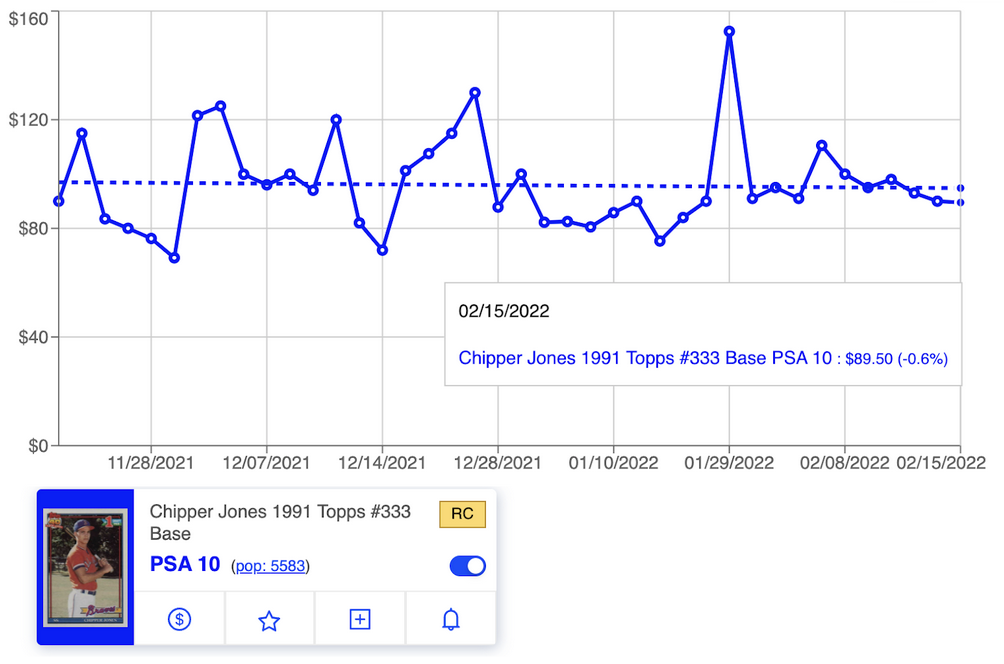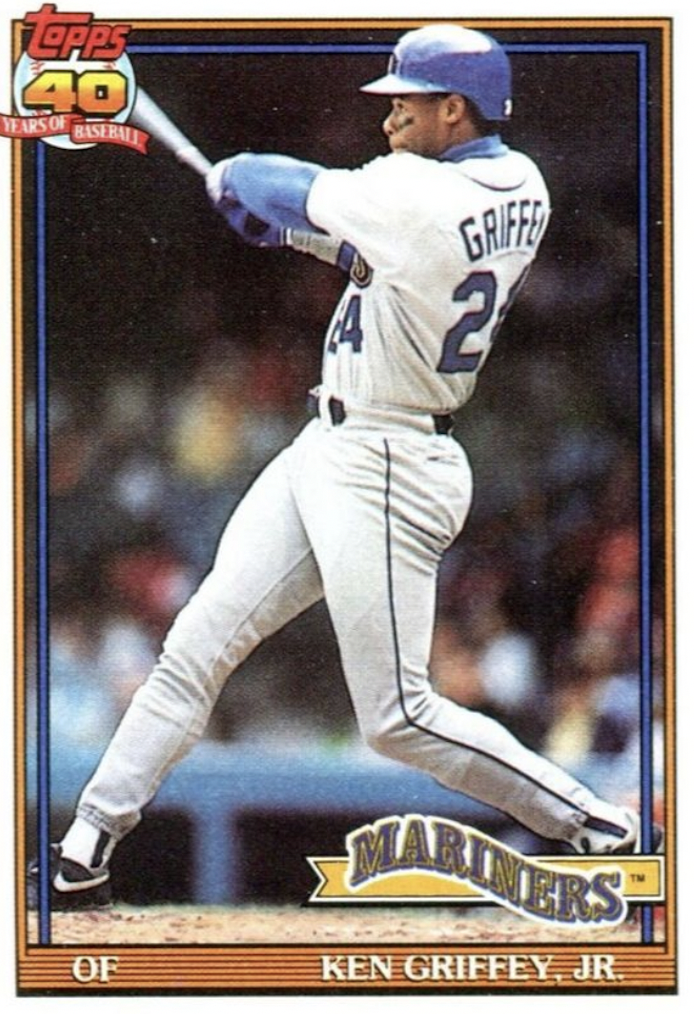 2 Ken Griffey Jr. #790
This action shot of a post-swing Griffey doesn't get the props it probably deserves in Junior's canon of cards. But hobbyists know its value, as this gem mint card consistently sells between $80 and $100.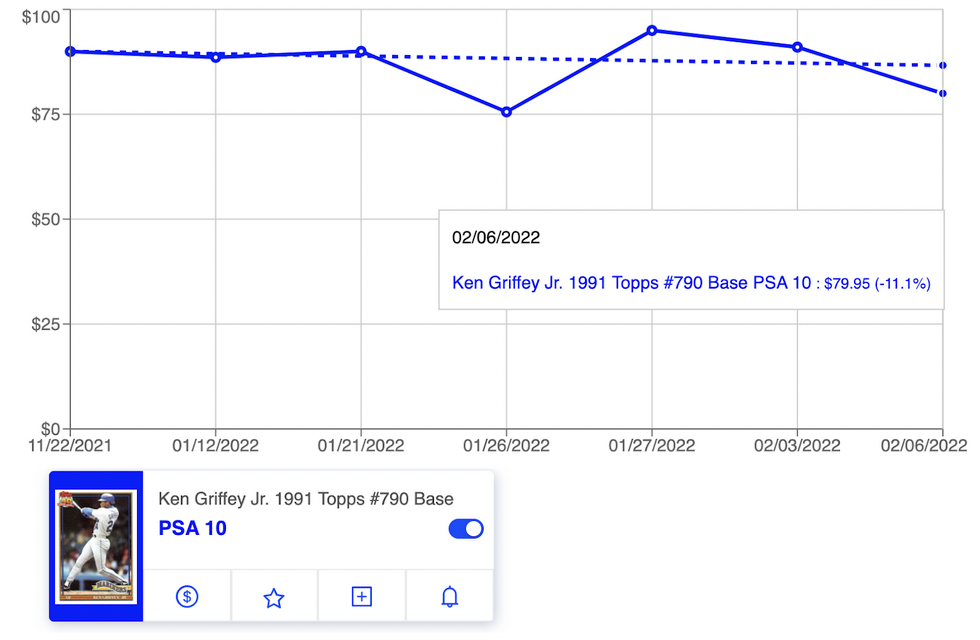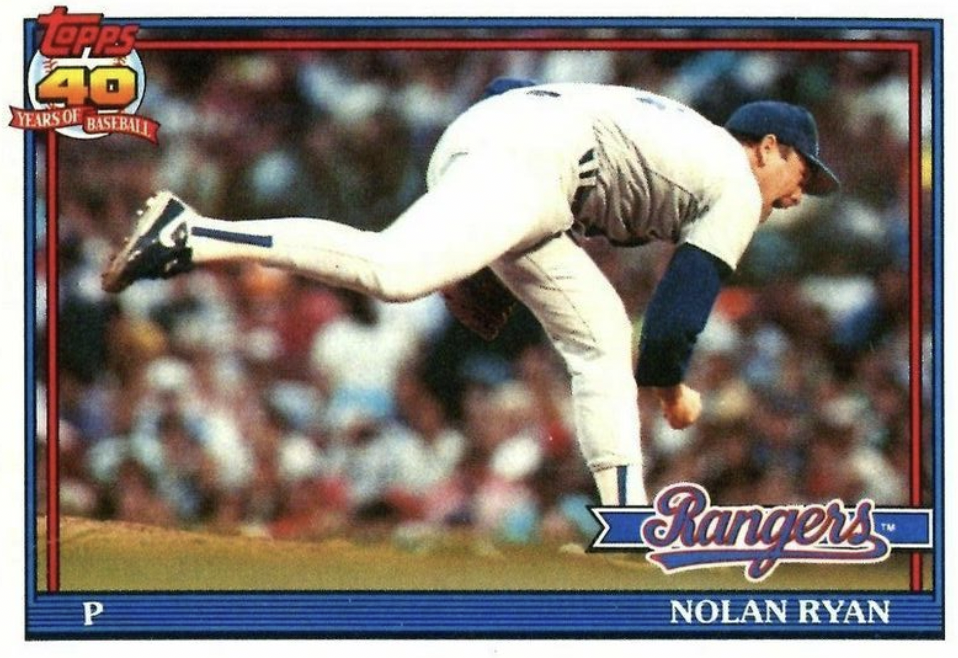 3 Nolan Ryan #1
Vertical images have long been one of Topps' calling cards and this Ryan exemplifies why. The picture of the legendary pitcher's body uncoiled after what we can presume is another heater whizzing past a helpless hitter. It's a perfect card that still sells a handful of times every month.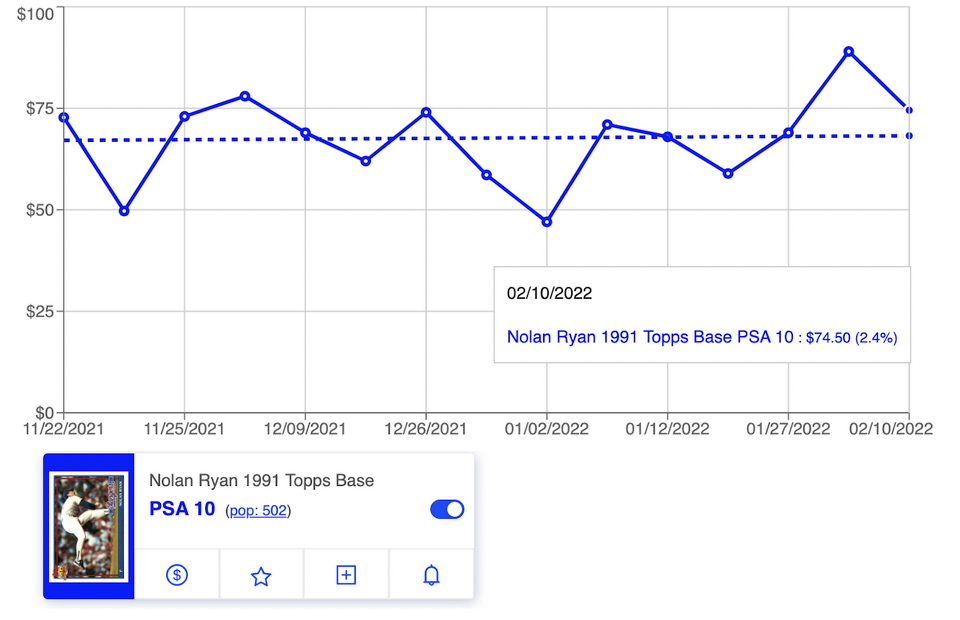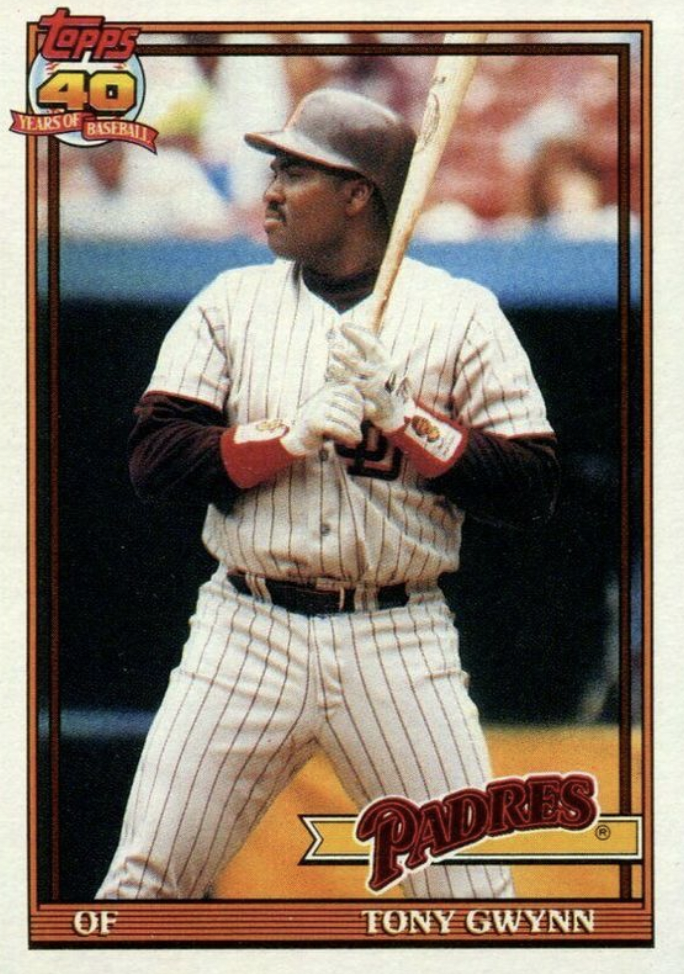 4 Tony Gwynn #180
The fact that this gem from Gwynn's 10th season has a $60 sticker today isn't quite as amazing as some of the Padres legend's hitting stats, but it's still impressive enough.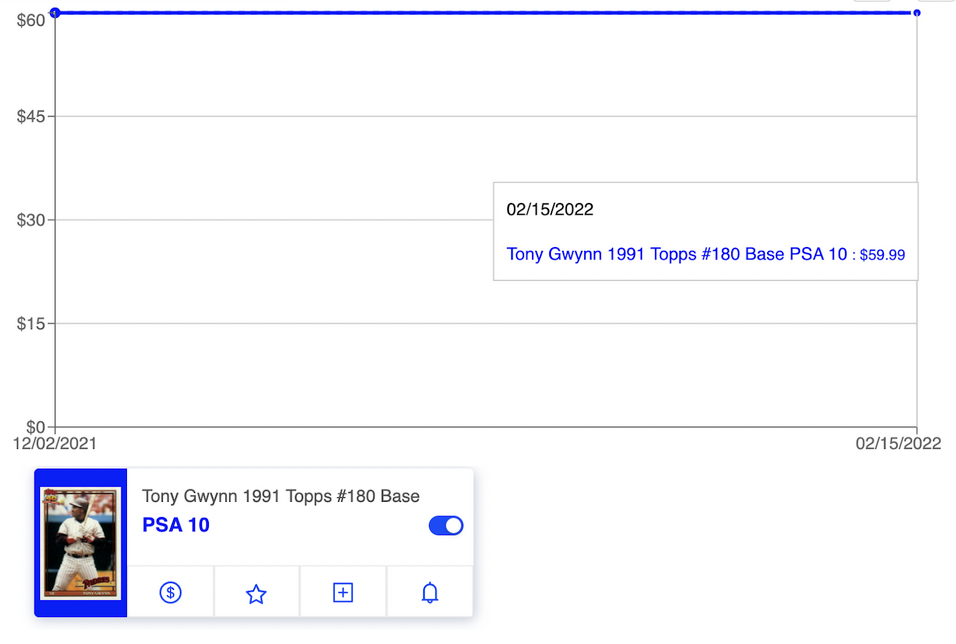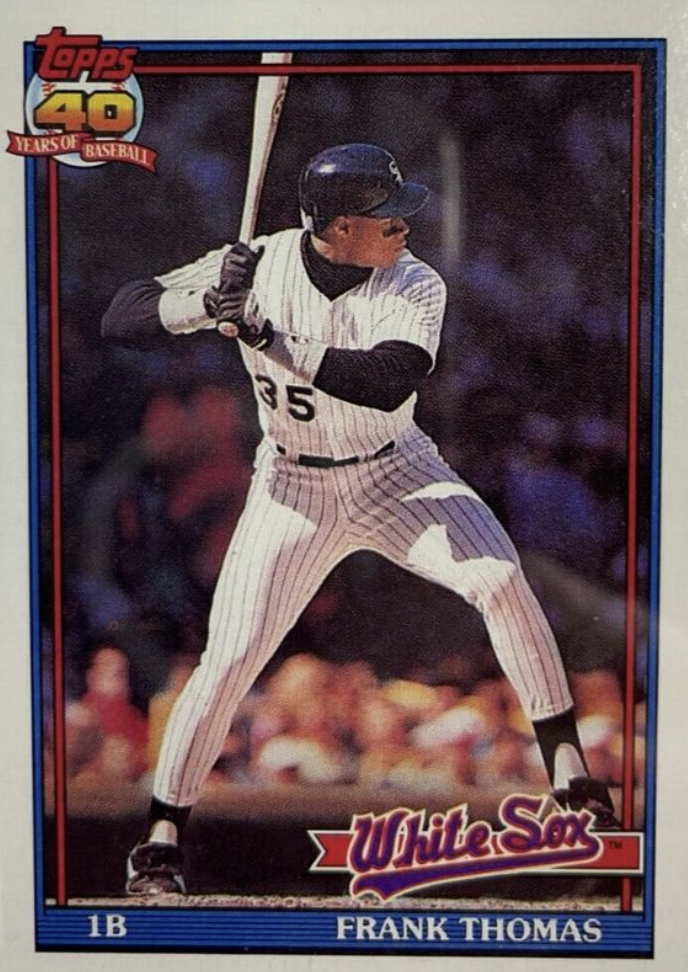 5 Frank Thomas #79
Of course, The Big Hurt was uber consistent at the plate (nine seasons of 30-plus dingers) and has proven to be similarly dependable in the card market. This '91 Topps sold for $47 around Thanksgiving 2021 and moved again for roughly $60 near Valentine's Day 2022.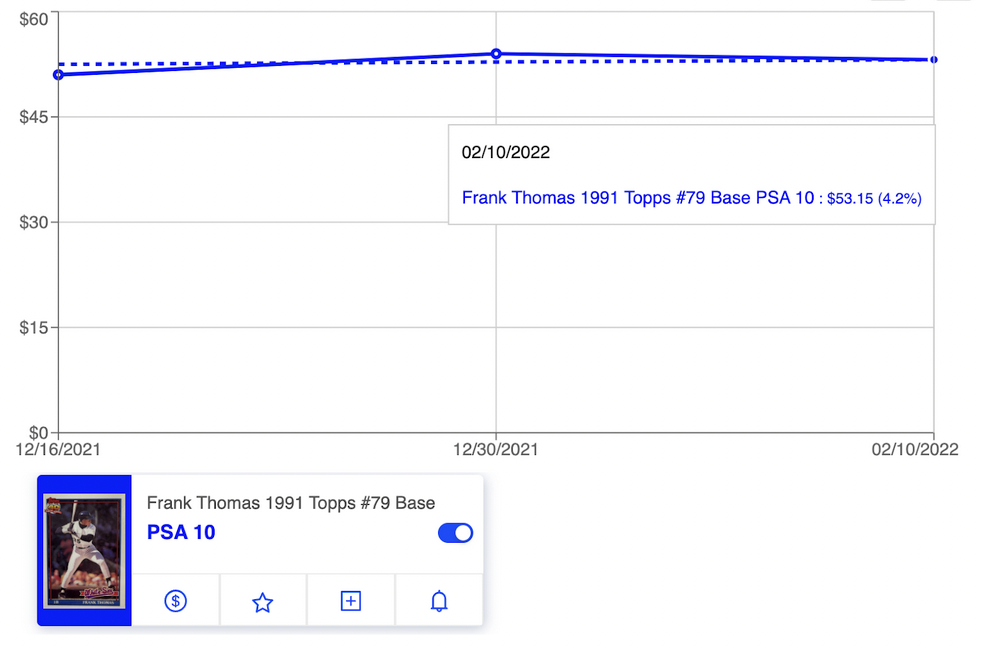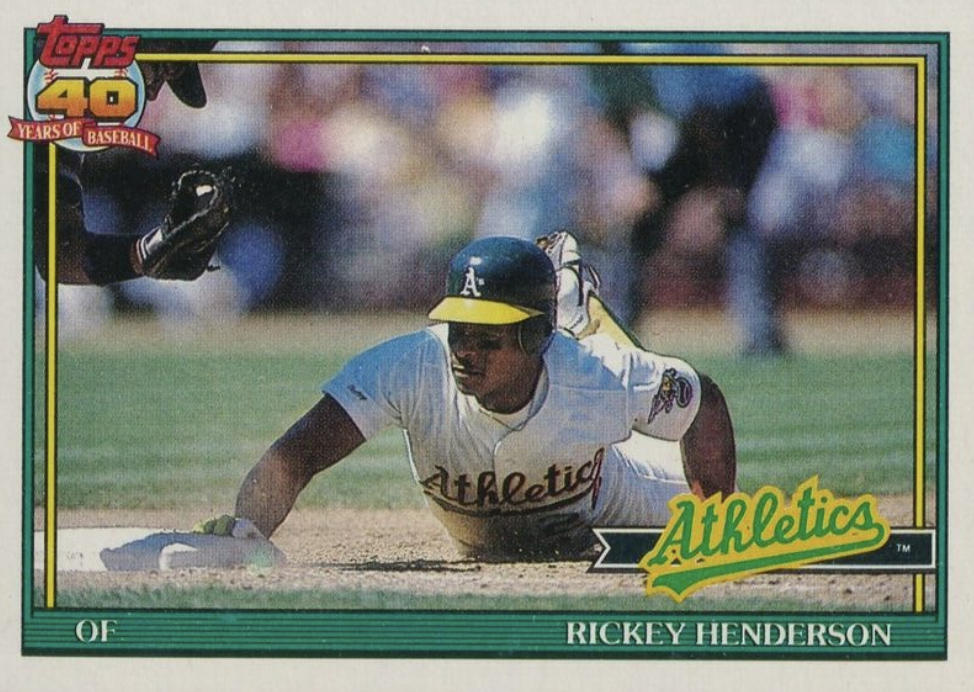 6 Rickey Henderson #670
If there's a cooler card capturing MLB's stolen base king in his dust-filled, head-first glory, we probably haven't seen it.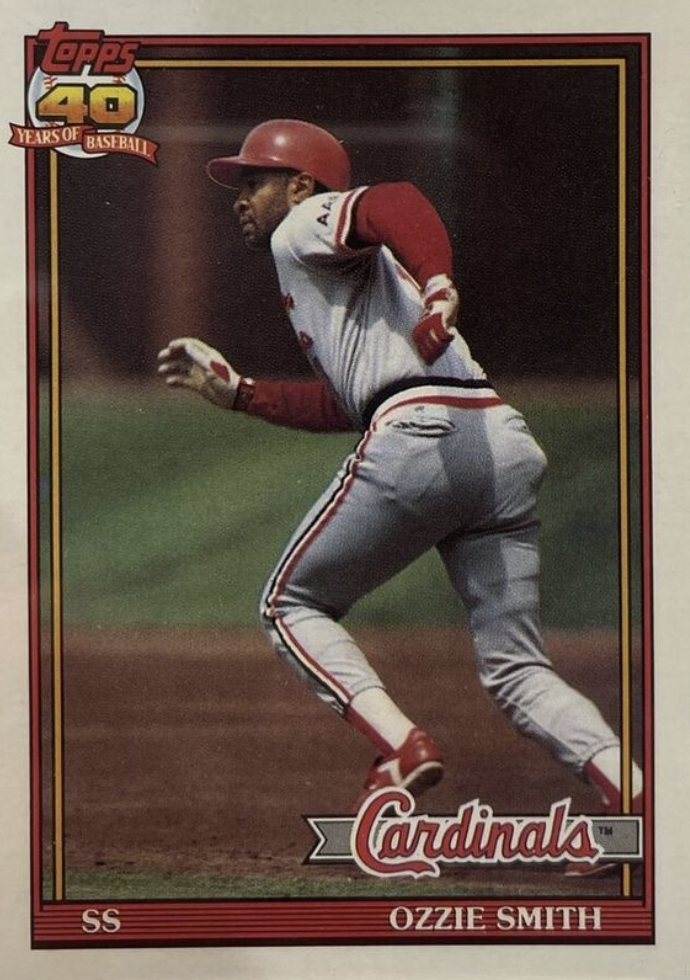 7 Ozzie Smith #130
By the time the '91 season began, Smith had already earned 11 Gold Gloves. But we have a fondness for this card because it shows the Wizard showing off his base-running wheels, a skill he doesn't get nearly the credit he deserves.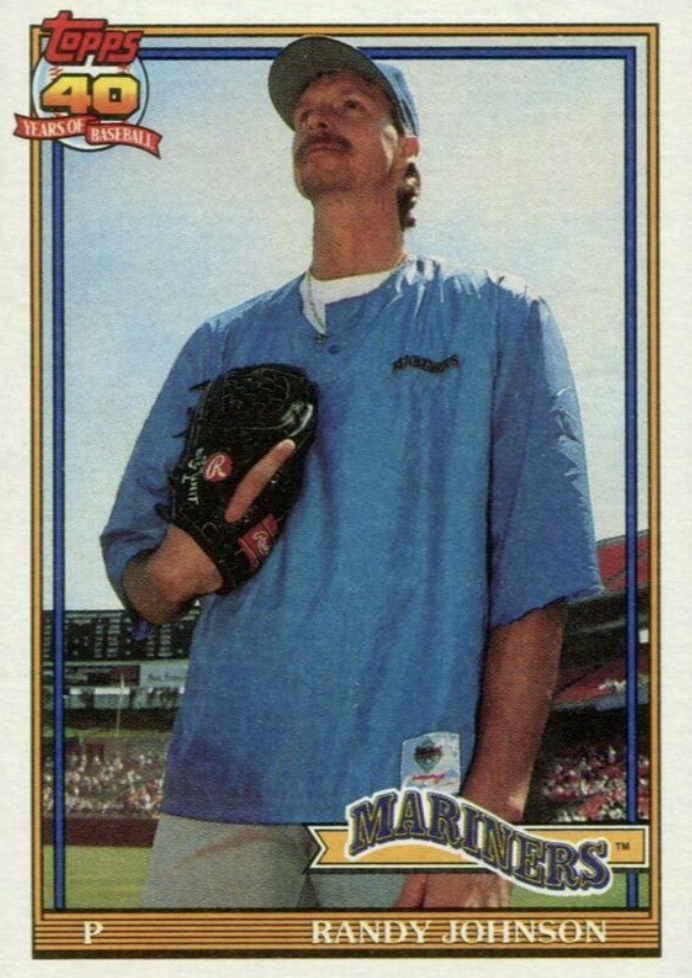 8 Randy Johnson #225
Towering well over 7 feet from the hill, Johnson was quite the imposing figure during his big-league career. This unique close-up shot of The Big Unit only adds a different dimension to the man's massive mystique.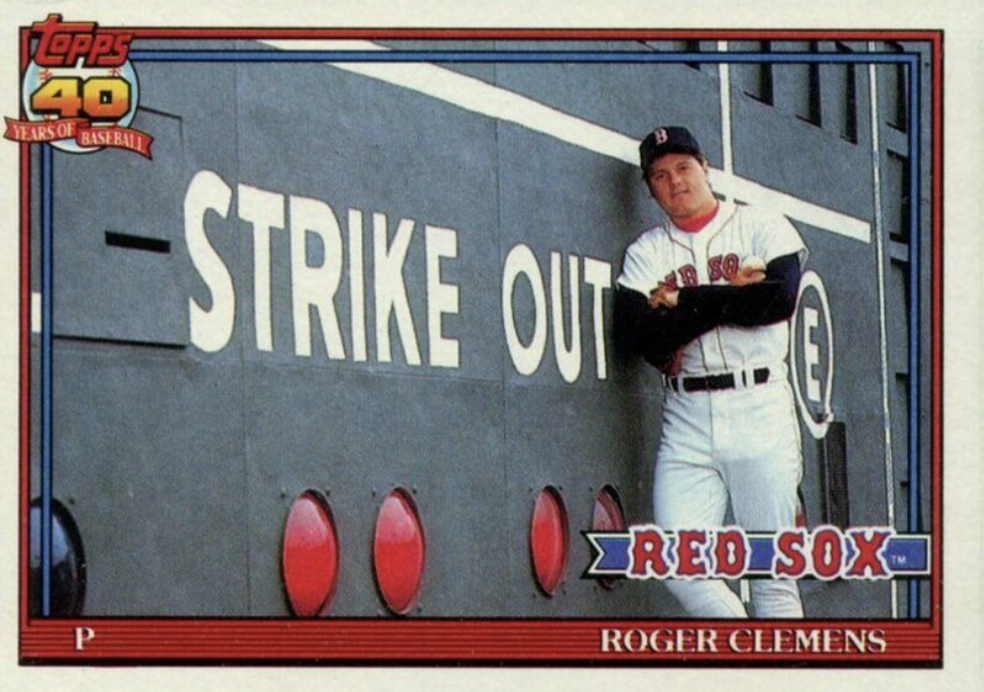 9 Roger Clemens #530
One of the most memorable cards in the '91 Topps set, this horizontal stunner shows Clemens posing in front of Fenway Park's famed scoreboard. We don't know how big a role nostalgia plays with this one, but it still regularly sells north of $40.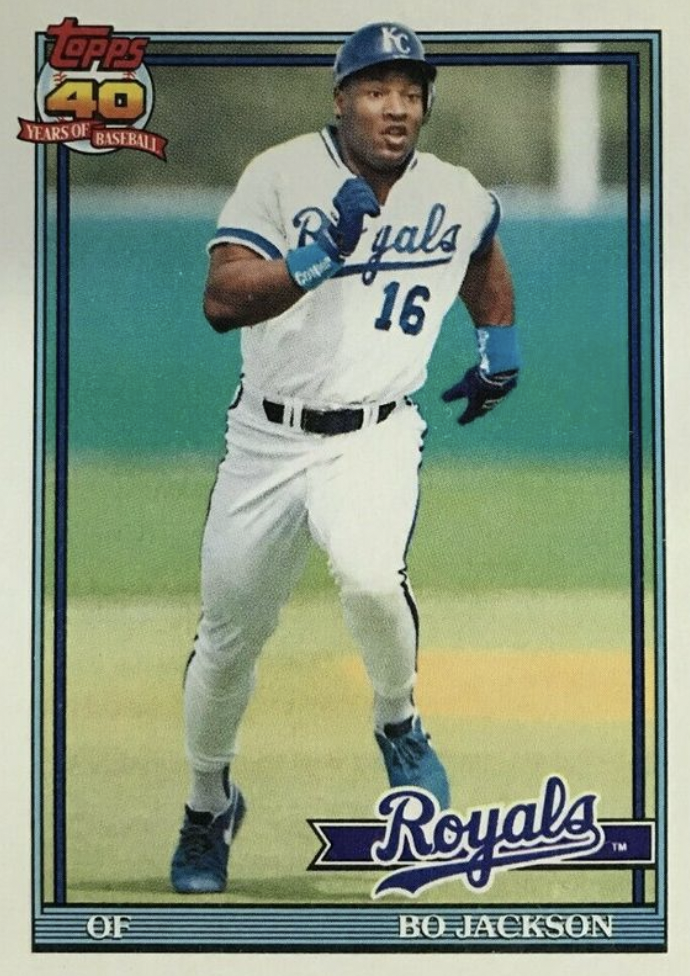 10 Bo Jackson #600
It's no surprise that this beauty of Bo blazing around the base paths made the list. Almost every PSA 10 the man has ever been on — baseball, football, whatever — is considered a collectible.
Track your collection and maximize your profit with Market Movers, the hobby's most powerful sports card pricing platform! Learn more here.
Note to readers: If you purchase something through one of our affiliates, we may earn a commission.