When you look up the term "ubiquity" in the dictionary, an unopened box of 1990 Fleer Football should be pictured next to the word. While we don't have exact numbers, we'd be willing to bet that, back in the fall of '90, nearly 90% of all big box retailers and gas stations in America sold packs from the set at one time or another.
Sitting next to Little Debbie brownies on store shelves, it makes sense that the set would offer more than a few tasty memories of its own. With a host of important rookies (Junior Seau) and base cards from Hall of Famers (Deion Sanders), the color-coordinated 400-card set stands as one of the junk-wax era's most memorable football moments. Below you'll find the 10 cards from the regular set and the 120-card Update release — note: you won't find Joe Montana's card listed because there simply haven't been enough sales over the past year for accurate placement — that have best stood the test of time and the temptations of the trash can.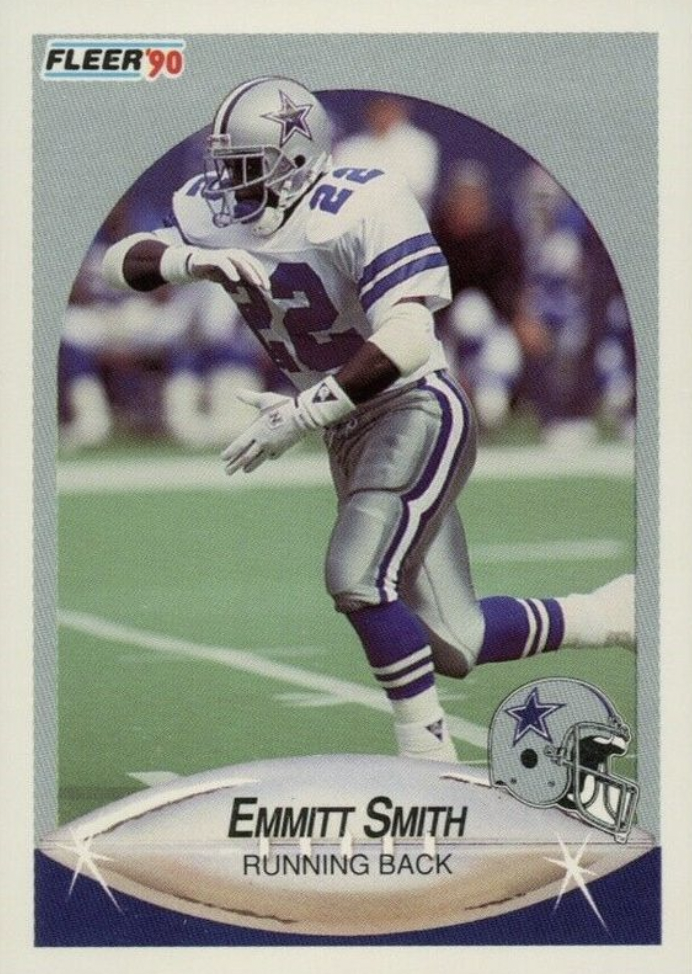 1 Emmitt Smith #U-40: In this pic, the Cowboys legend is about to be handed the ball for what we presume would at least be a couple in the record 18,355 rushing yards Smith amassed over his brilliant career. Because of massive stats like that, it's no surprise this rookie card regularly sells for around $125 in a PSA 10.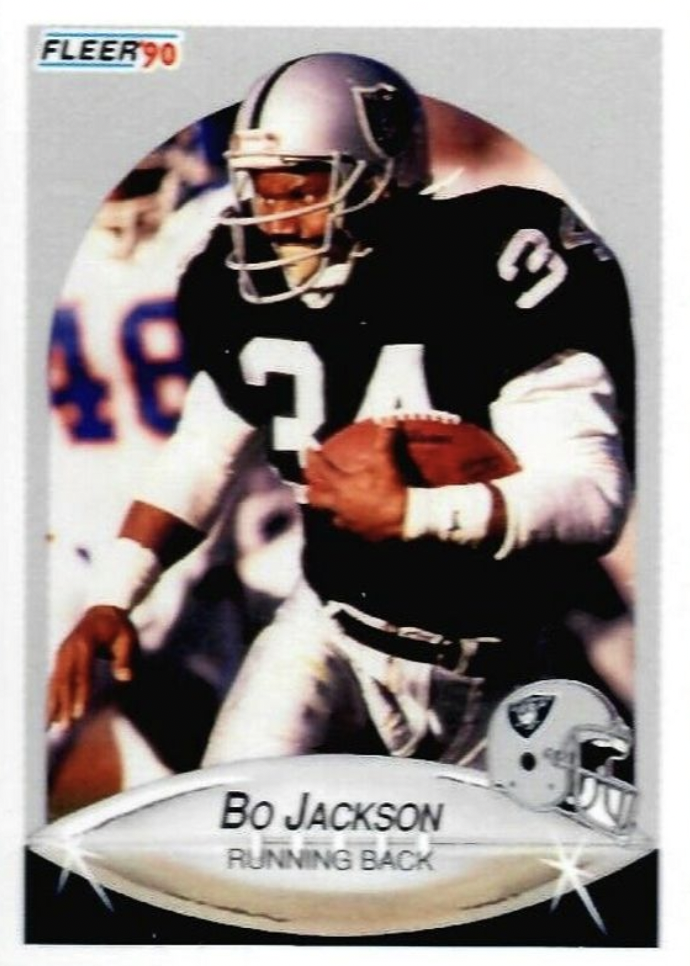 2 Bo Jackson #256: On no card is '90 Fleer Football's clean design more appealing than with this one. Jackson's action shot is fierce. L.A.'s iconic colors flow well. The Raiders' helmet sits cocked to the side. The football-shaped nameplate twinkles like a piece of silver.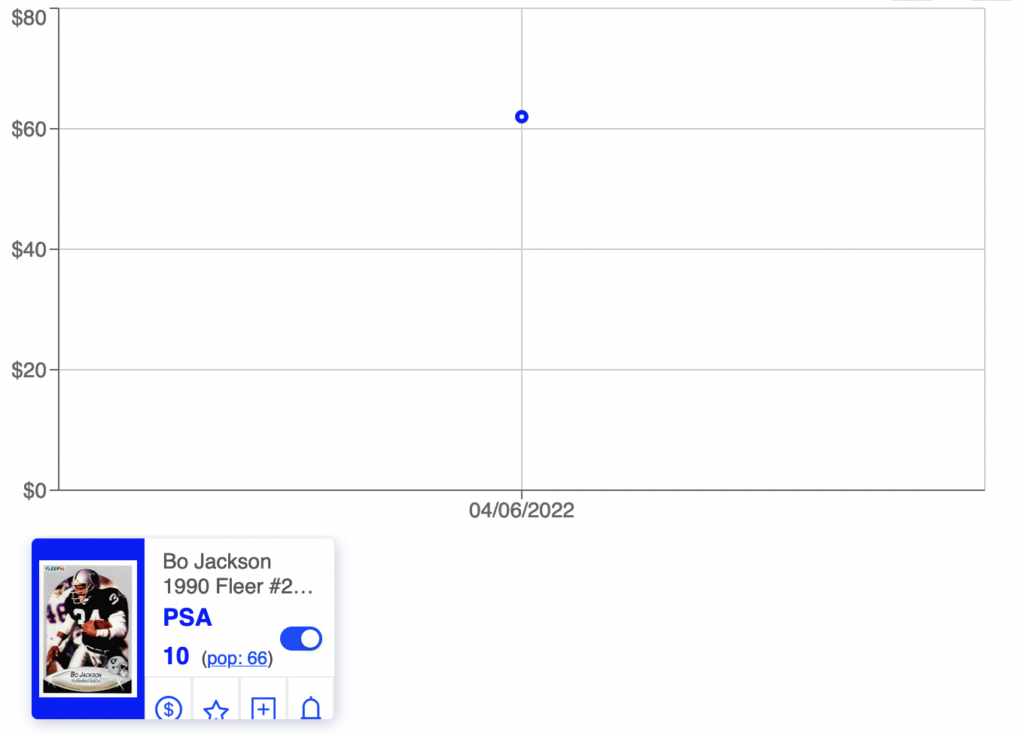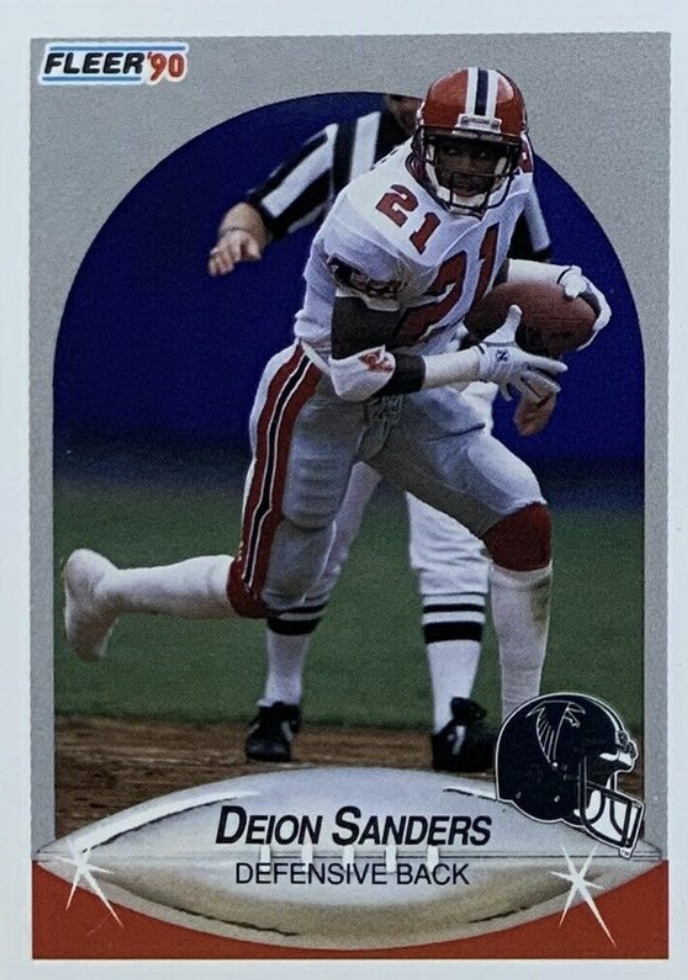 3 Deion Sanders #382: Centering must be an issue here, as only 59 of these "Neon Deion" cards have ever received PSA 10s. The low pop count certainly can't be for the card's look because Sanders' home white uni flows perfectly with the gray-and-red border.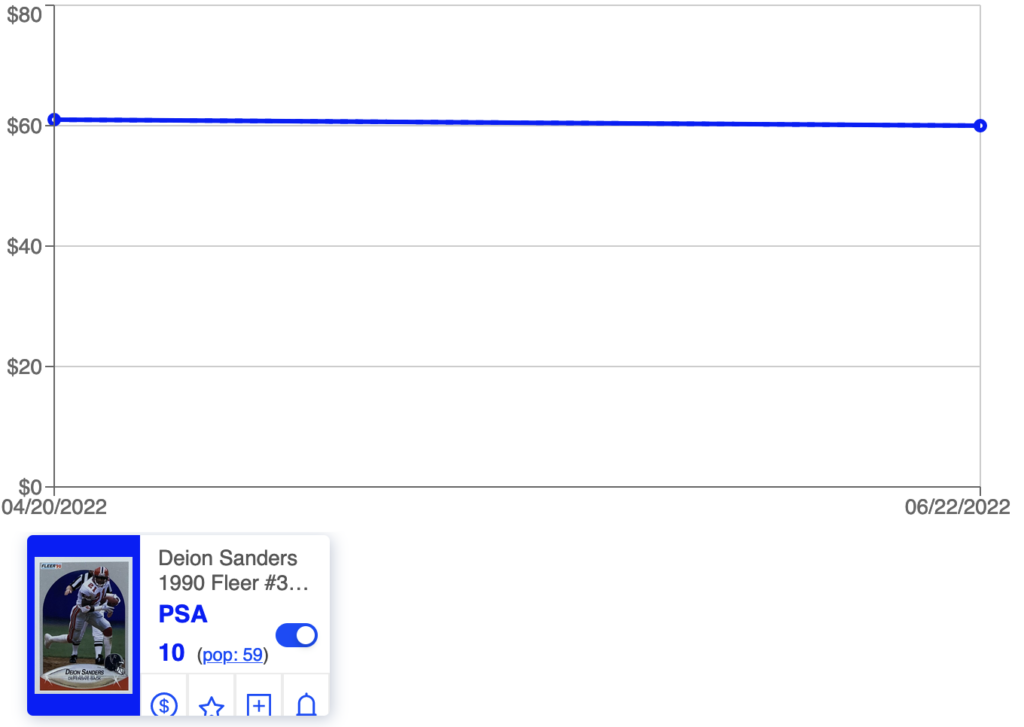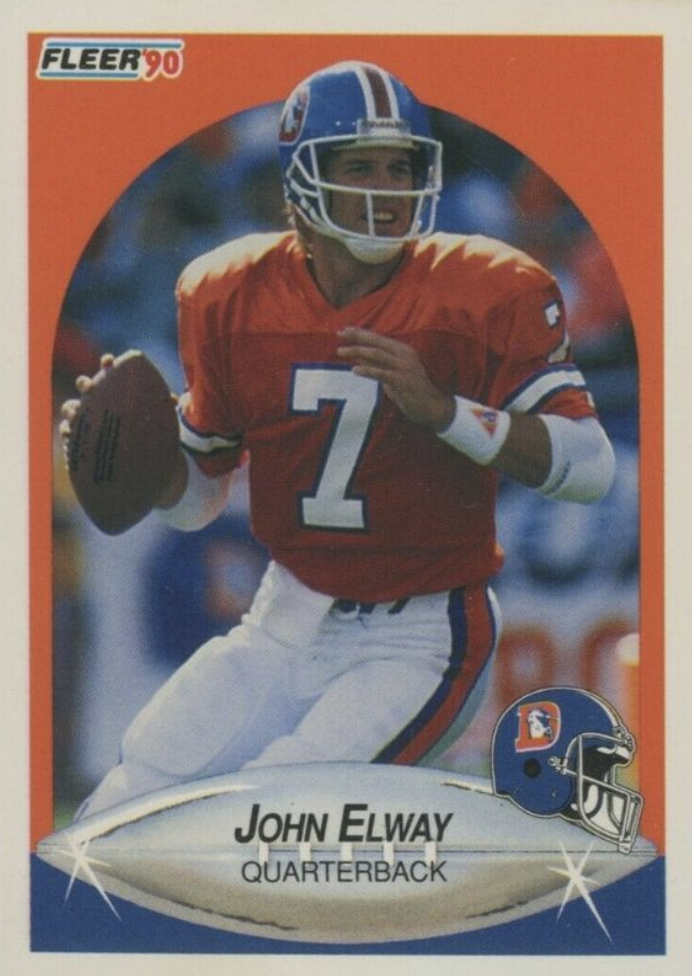 4 John Elway #21: Funny enough, Elway never had a 30-TD season. Still, he'll be forever regarded as one the most lethal QBs in history. For that reason, even base cards like this one get passed around for $60 on secondary markets.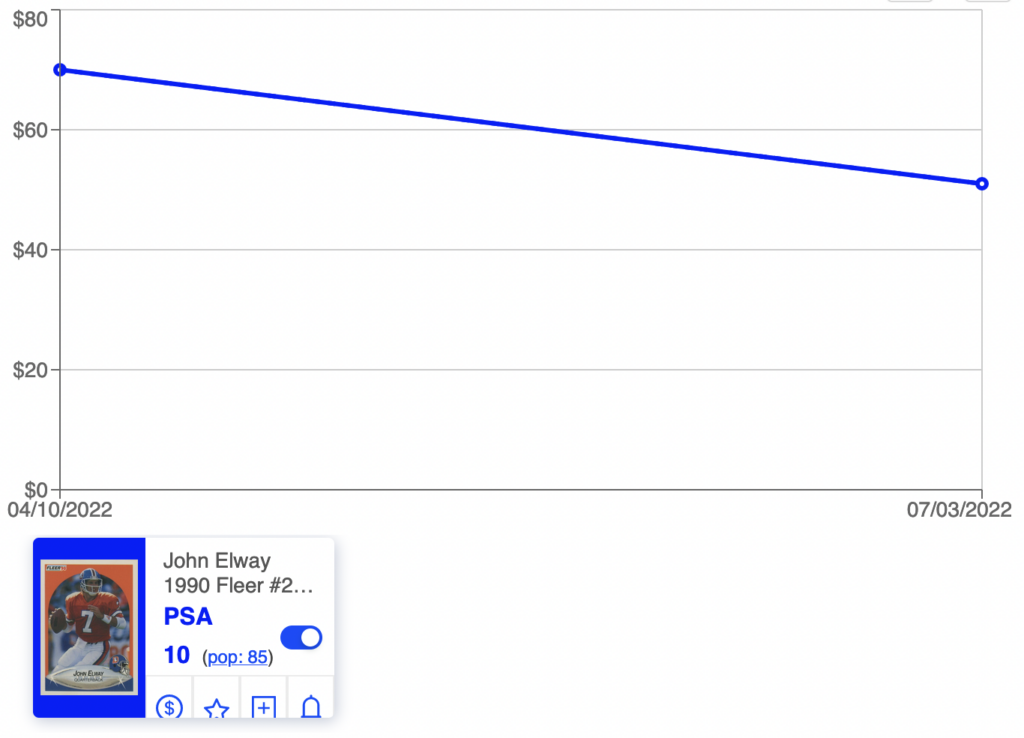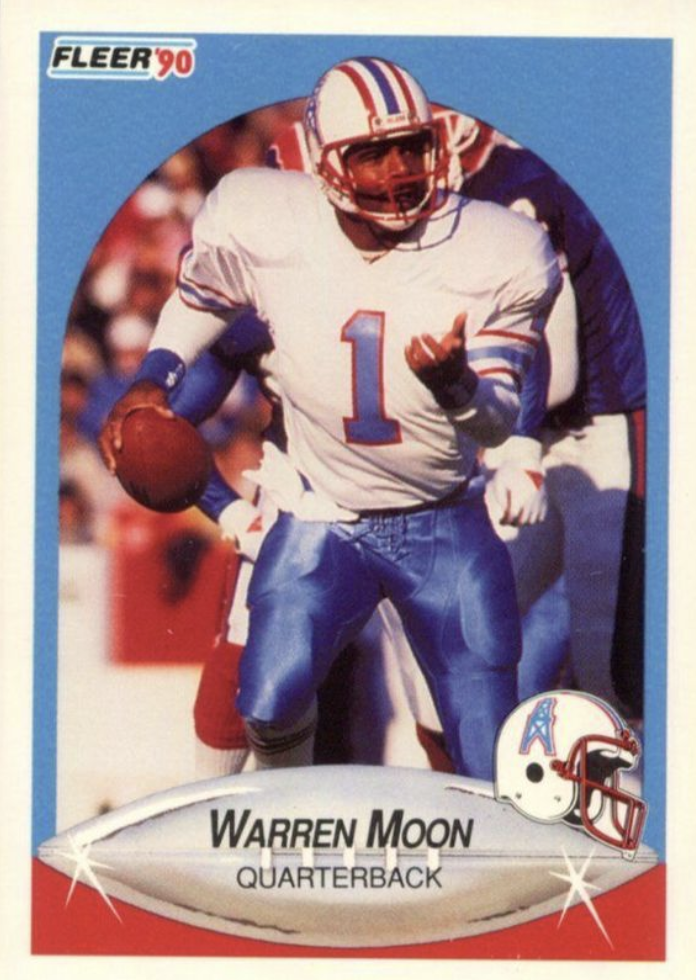 5 Warren Moon #133: Do you recall the kind of season Moon had back in '90? Well, the Houston QB completed 362 passes for more than 4,600 yards. But with only 10 of these cards ever making it to PSA's doors, it seems you aren't the only one who's forgotten his greatness.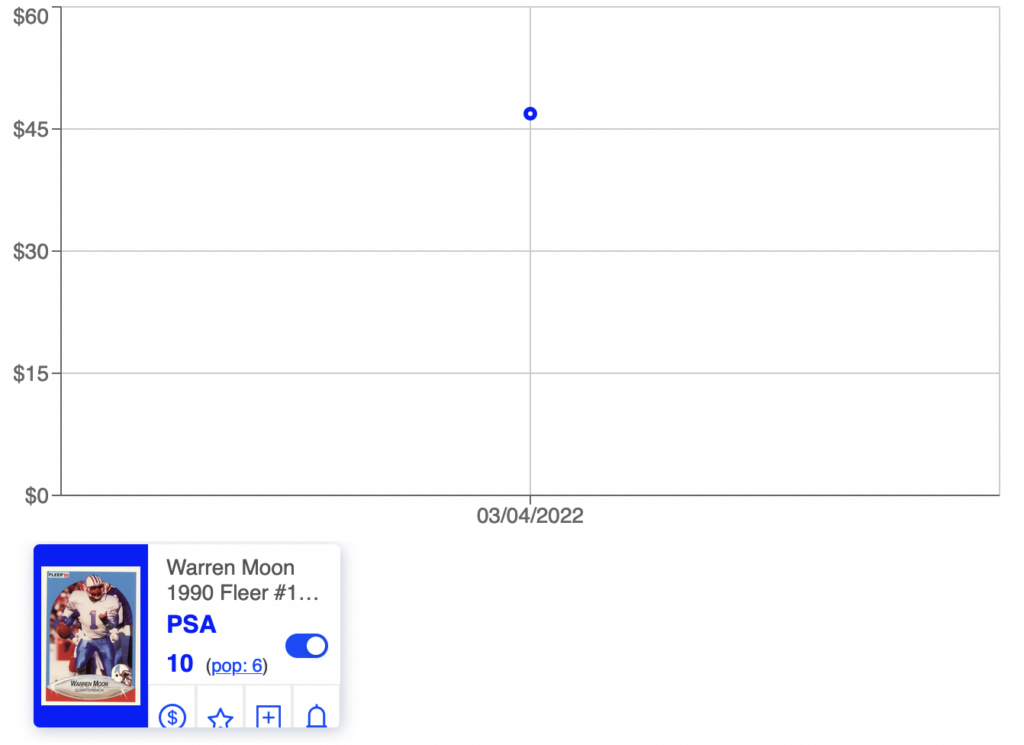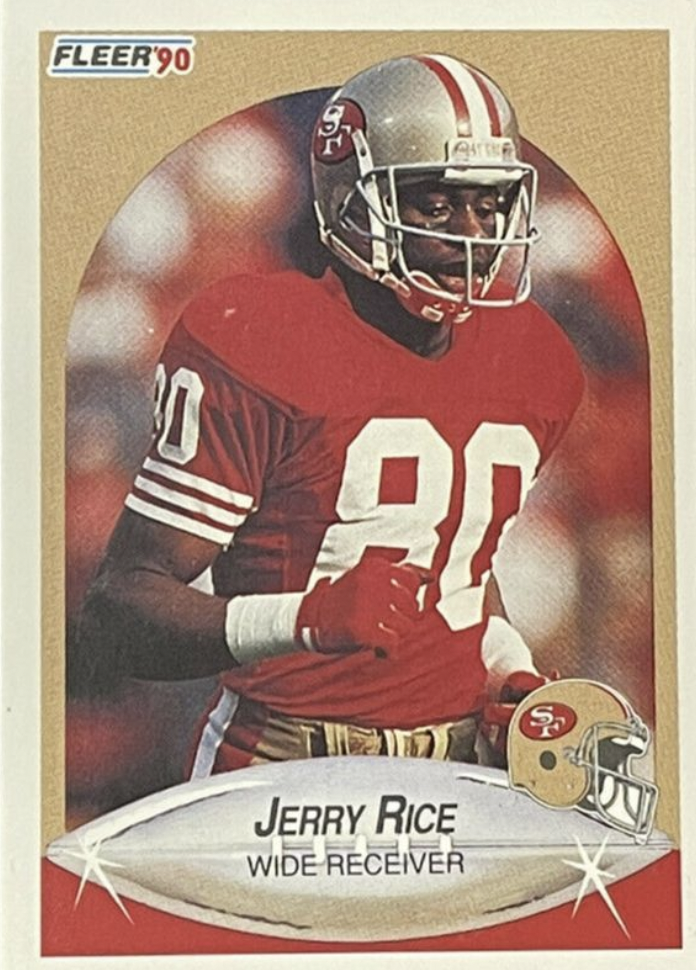 6 Jerry Rice #13: Between his ridiculous '89 and '90 football seasons, Rice made 182 catches, caught 30 touchdowns, won a Super Bowl and earned the respect of hobbyists that remains to this day.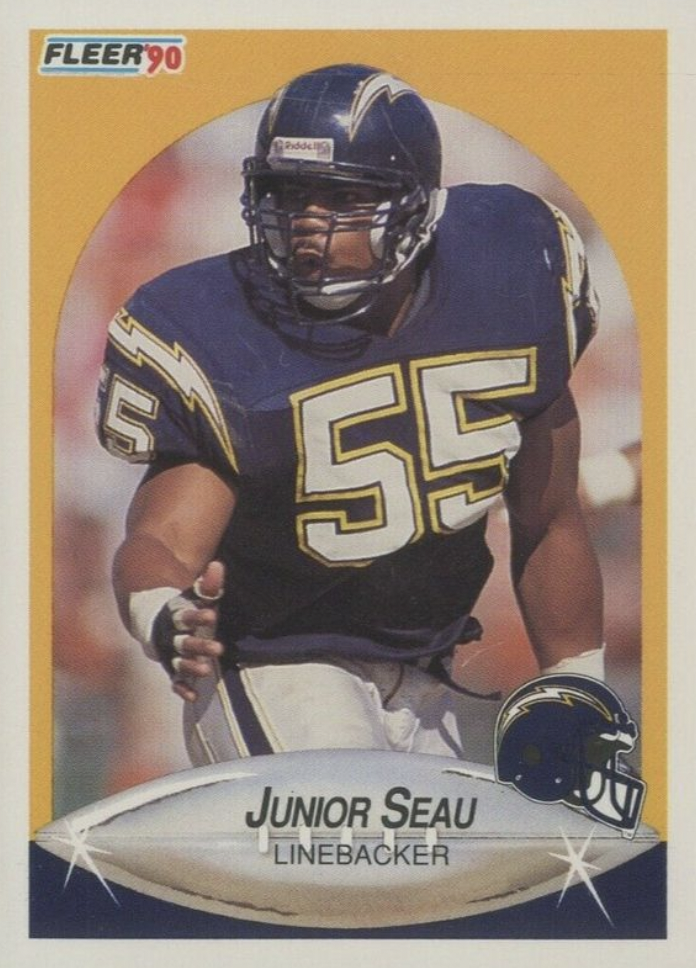 7 Junior Seau #U-102: Though the beloved Chargers linebacker passed away in 2012, fans and collectors who remember how well Seau used to patrol the San Diego defensive line still purchase this rookie card a couple of times a month.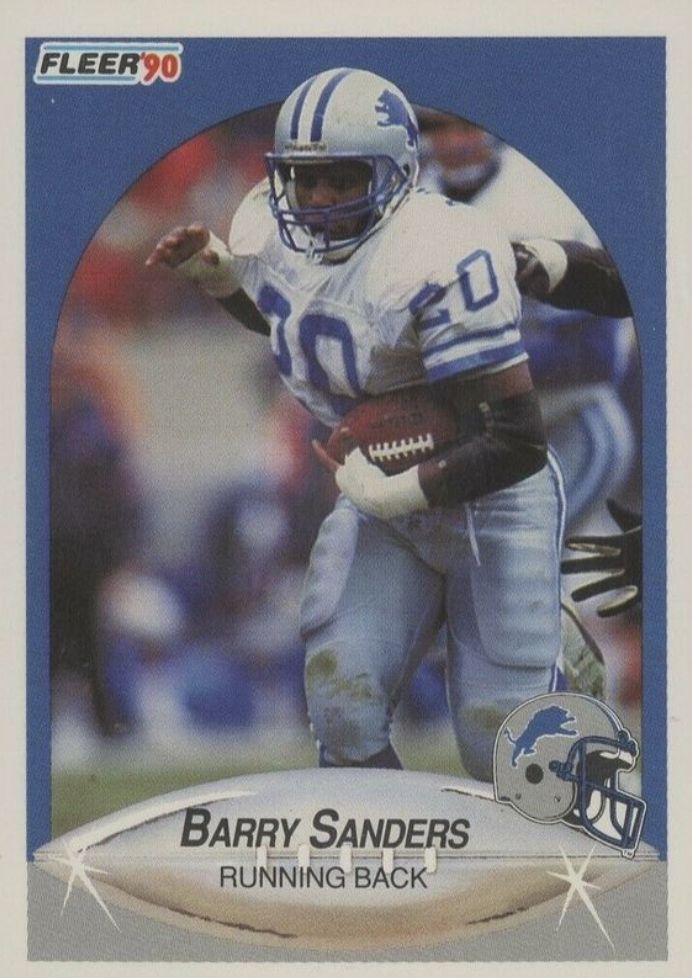 8 Barry Sanders #284: In this follow-up to a Rookie of the Year-winning campaign, Sanders may have demonstrated an even more well-rounded arsenal, adding 36 receptions and 3 TD catches to go along with his league-leading 1,304 yards on the ground.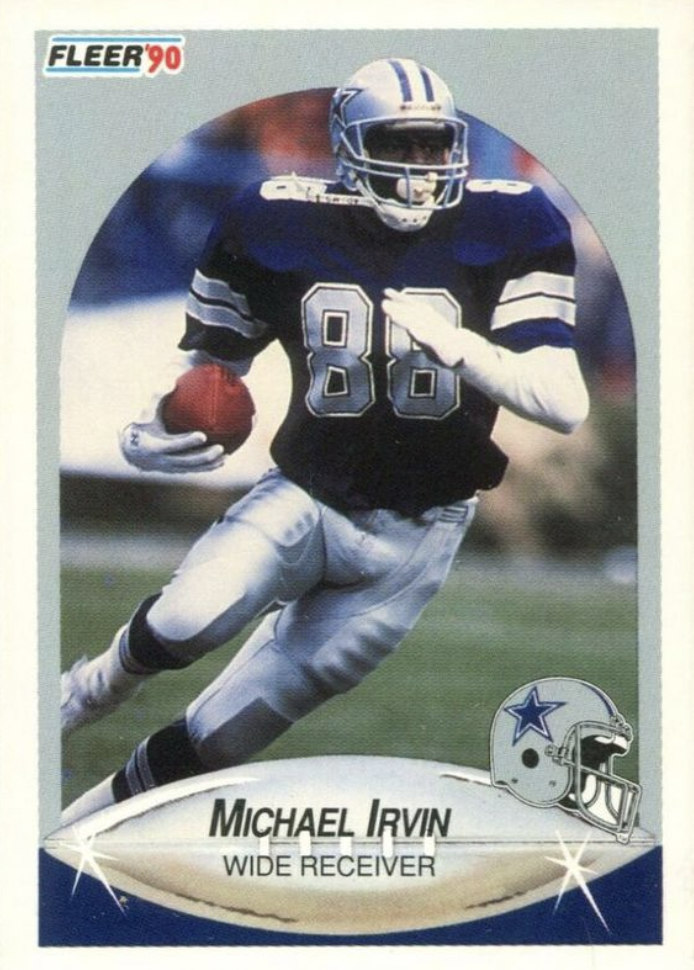 9 Michael Irvin #389: No matter how hard Irvin tried to get from under Jerry Rice's receiver shadow, the Cowboys star never could. And with this card's average sales going for just under $40 (compared to Jerry's $45), Irvin finds himself looking up in the hobby, too.
10 Dan Marino #244: Statistically, the '90 season was one of Marino's most pedestrian in a Miami jersey. Hobby-wise, getting $40 for a card from a man's eighth season is pretty phenomenal.
With the Sports Card Investor app, you can profit from the hobby you love by keeping up with trending cards, tracking real-time prices with Market Movers and buying items on eBay. Download the industry-leading app here for Apple or Android.
Note to readers: If you purchase something through one of our affiliates, we may earn a commission.