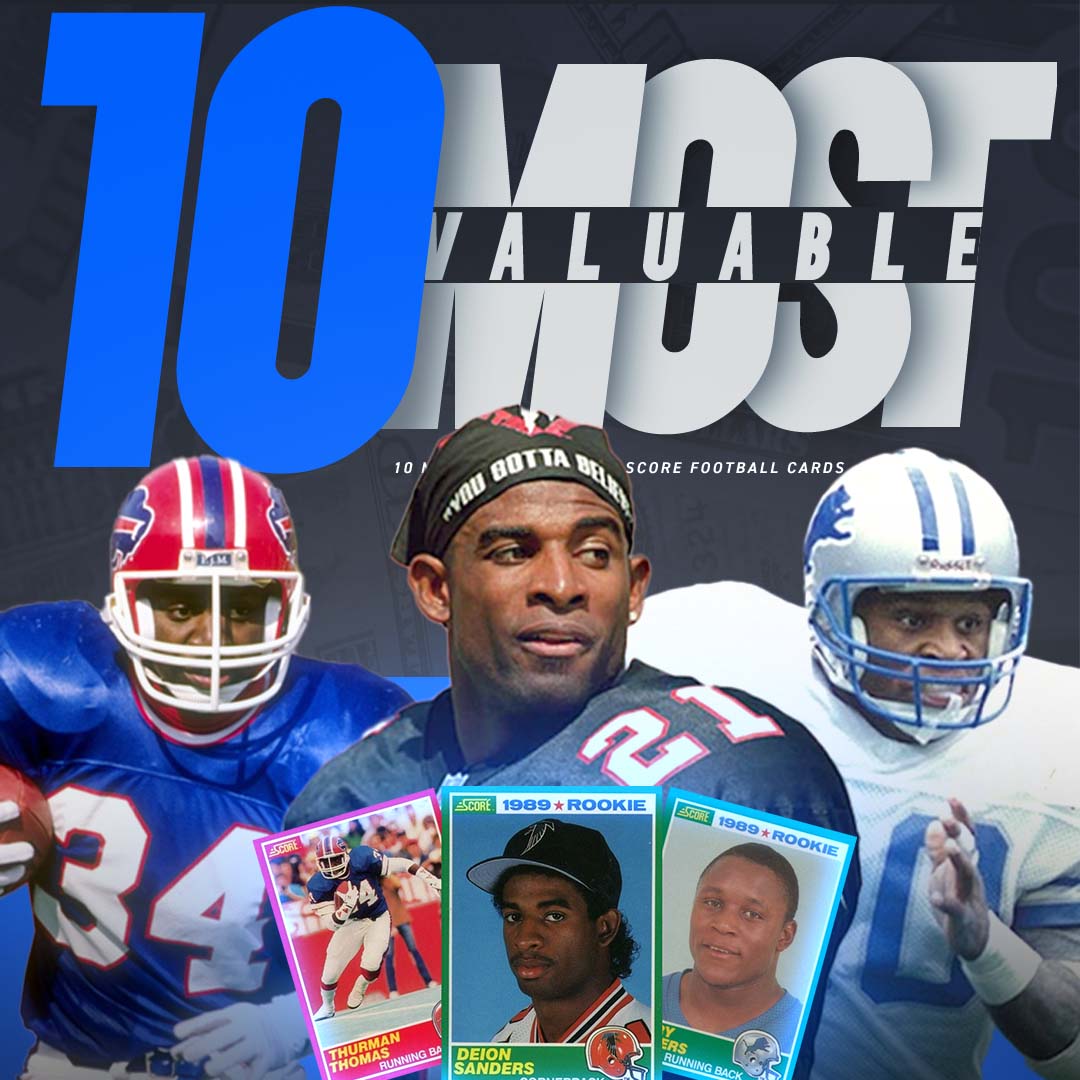 Many people born after 2000 probably know Deion Sanders more as an Aflac Insurance spokesman or Jackson State's head football coach than the best cornerback the NFL has ever seen. But show those same young folks his iconic 1989 Score football rookie card (and have them flip it over to read his eye-popping track and baseball stats) and they'll begin to understand just how unbelievably gifted Sanders really was in his prime.
But really, you could look just about anywhere on the 330-card checklist and find an important rookie card. Sanders. Troy Aikman. Rod Woodson. The set is absolutely loaded with players who'd impact the game forever. In a PSA 10, these gems of the junk-wax era can go for hundreds, sometimes thousands.
Keep reading for the complete list of the 10 most valuable cards from one of the decade's most beloved football sets.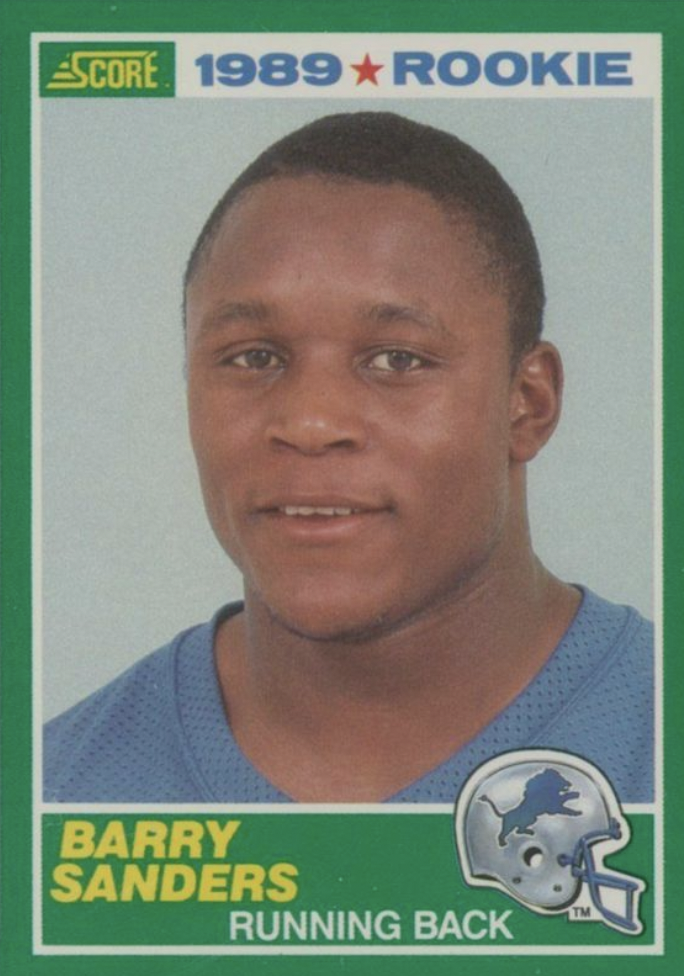 1 Barry Sanders #257
The numbers put up during Sanders' playing career are astounding: 15,269 rushing yards; 99 rushing TDs; and 10 Pro Bowls in only 10 seasons. Hobby numbers put up after Sanders retired are nearly as impressive: between December 31, 2020 and December 20, 2021, 235 PSA 10s of this rookie card were sold at an average of $1,659.78.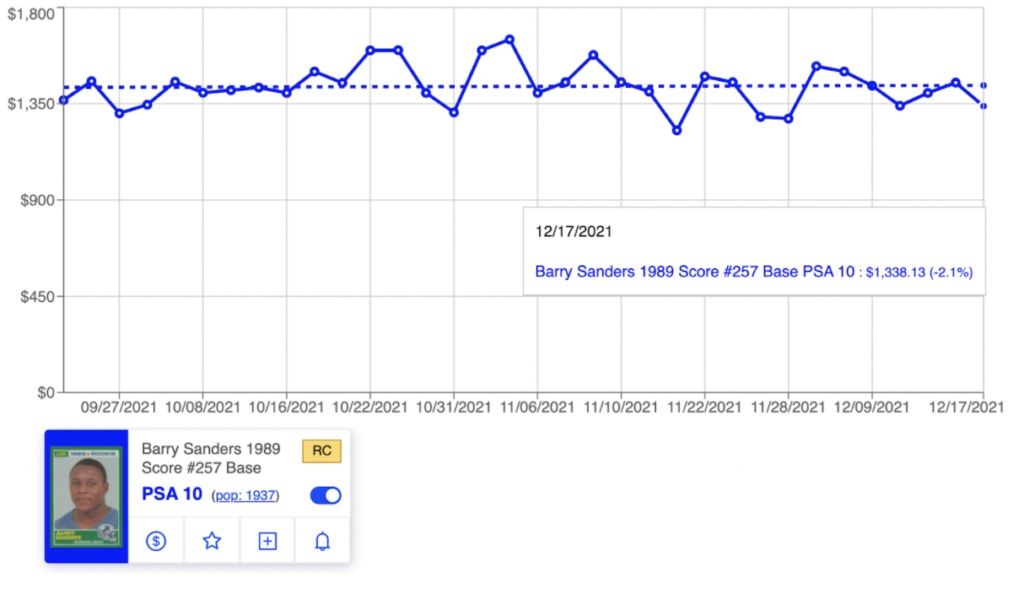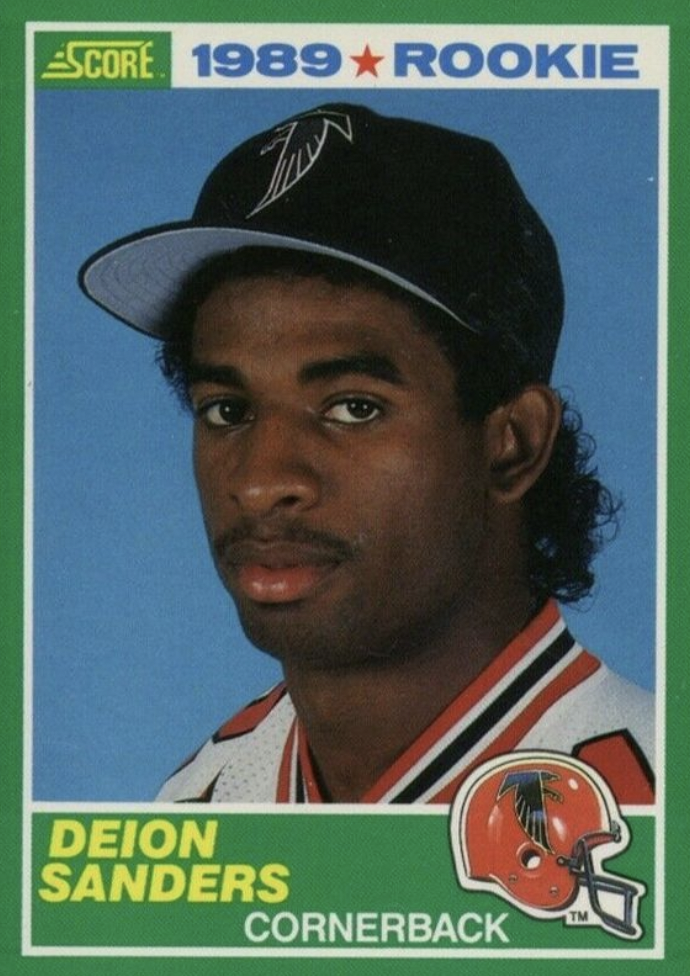 2 Deion Sanders #246
The look on Primetime's face on this card screams, "Bro, will you please hurry up with that darn camera?" Knowing what we know now, we see exactly why he had the expression. The man had 53 interceptions, 22 touchdowns and countless high-stepping celebrations to get to.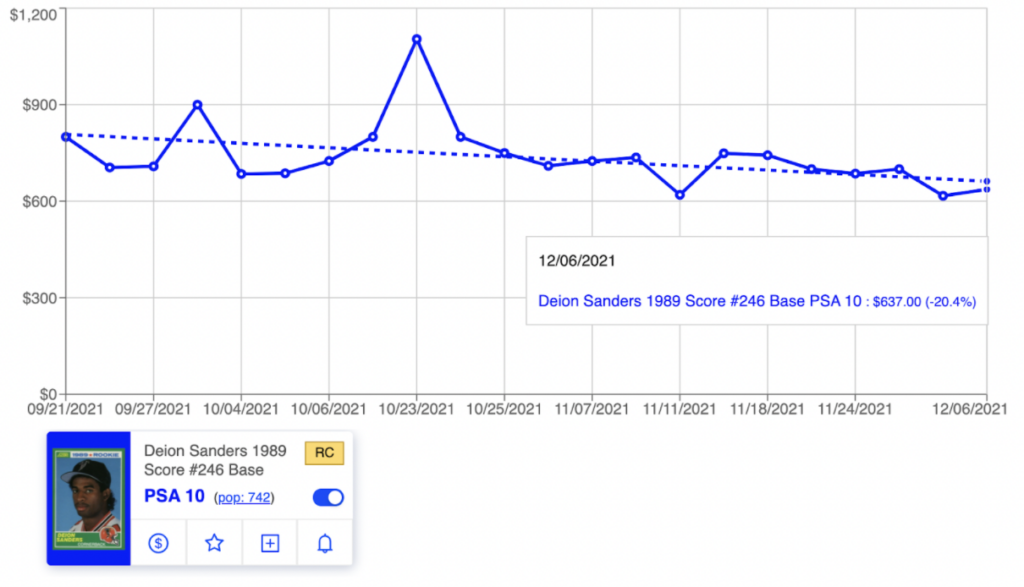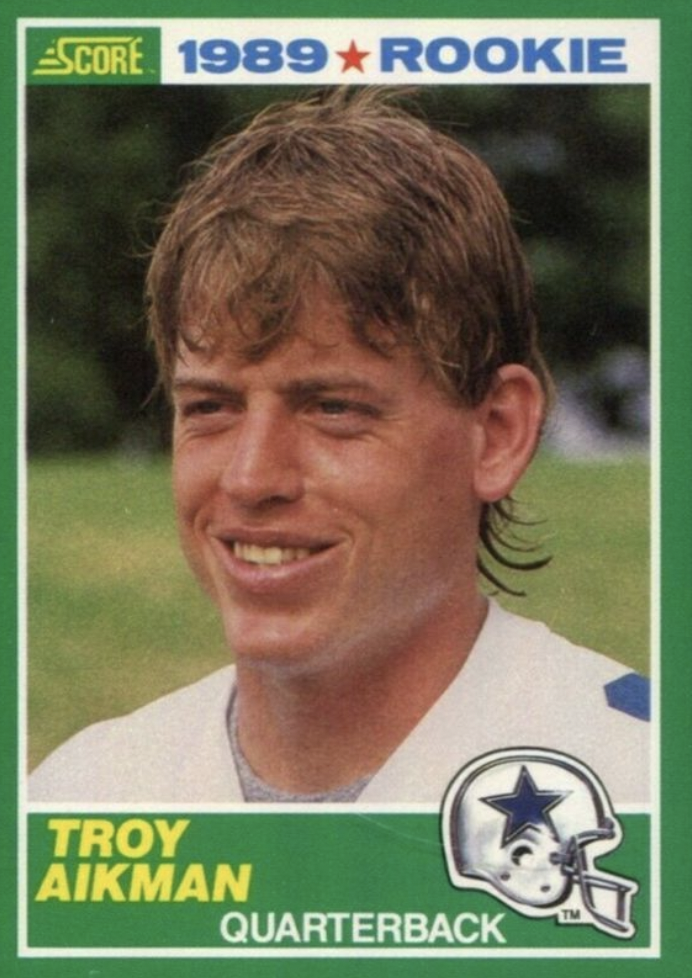 3 Troy Aikman #270
From 1990 and 1997, Aikman threw for more than 2,500 yards and 200 completions in every season for the Dallas Cowboys. Want even more consistency? Between April 20 and December 20, 2021, this card sold for under $500 just two times.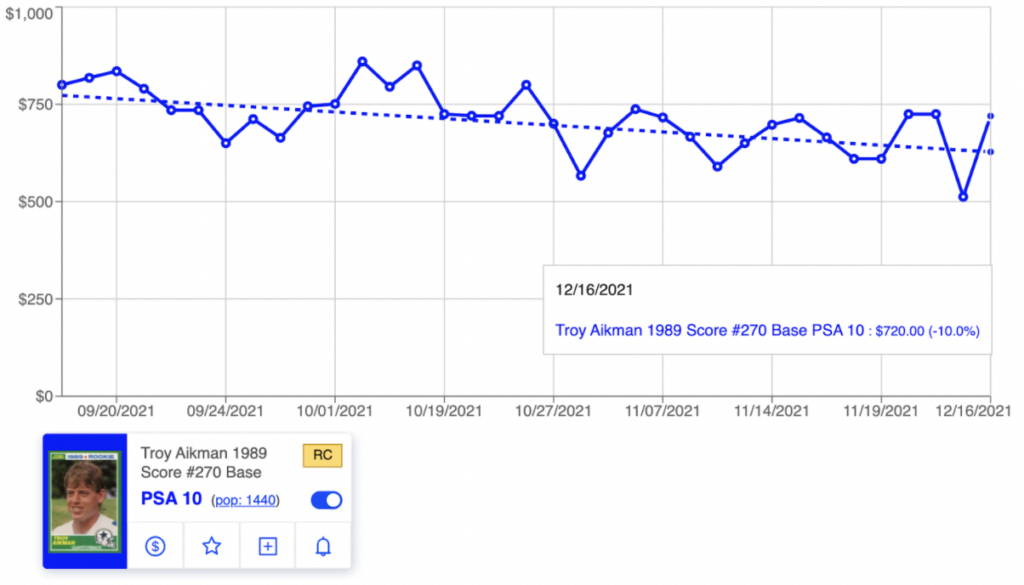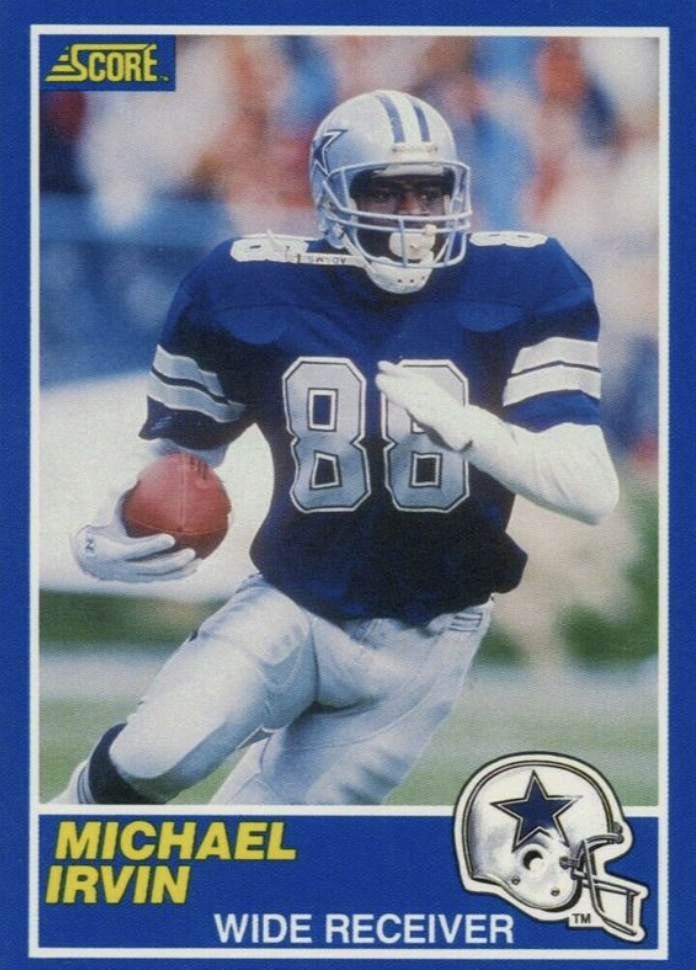 4 Michael Irvin #18
Irvin has had three fabulous chapters in his football life: University of Miami star, Cowboys icon and FOX Sports analyst. With a rookie card that routinely grabs $300 on the secondary market, "hobby favorite" appears to be his fourth act.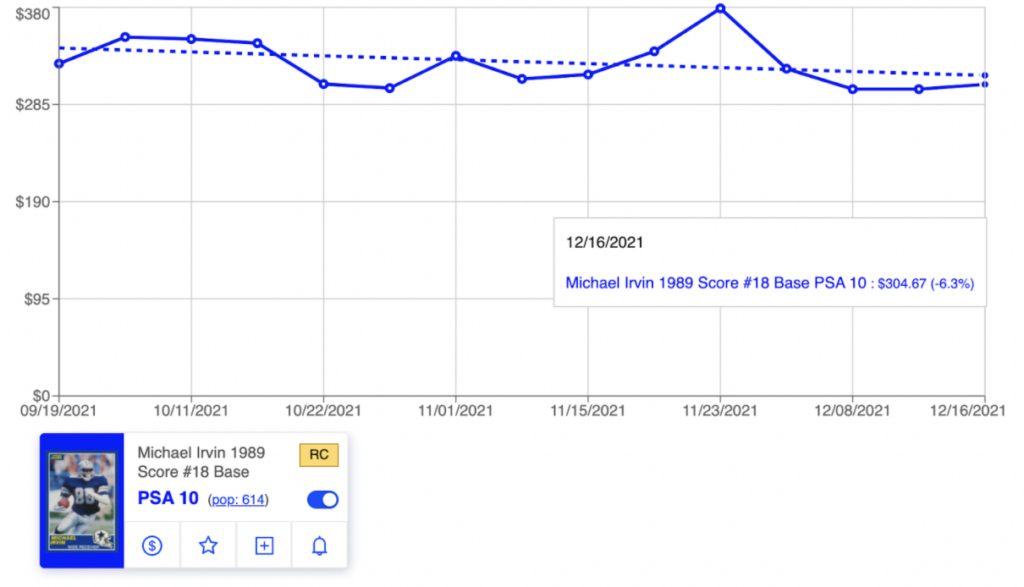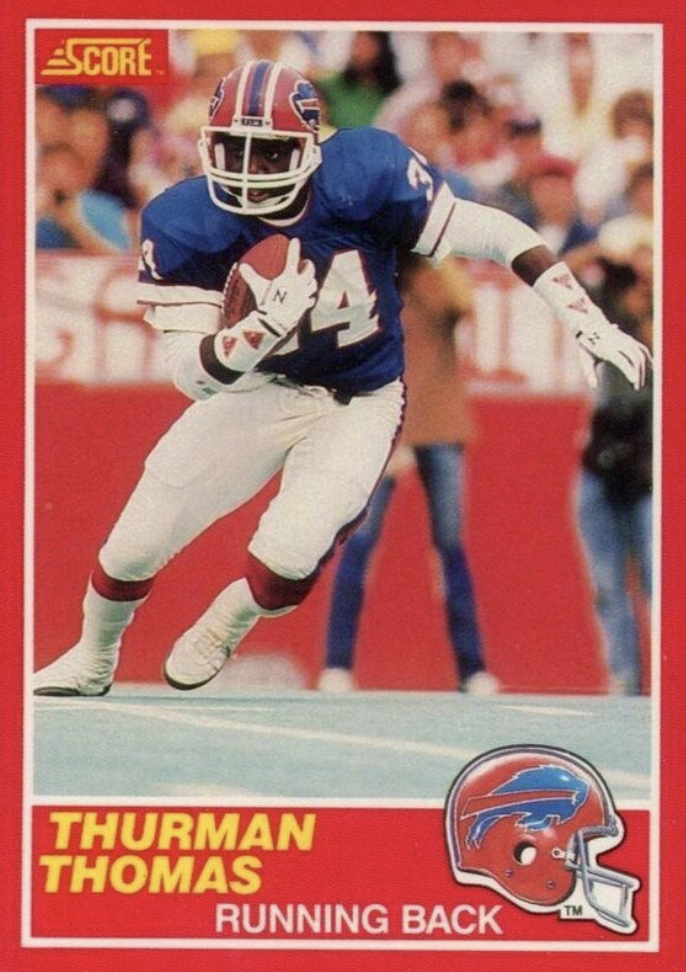 5 Thurman Thomas #211
Though this Buffalo Bills legend tends to get slighted on a lot of best-running-backs lists, the fact that more than 1,000 of these RCs exist in a PSA 10 hints that the hobby understands his importance.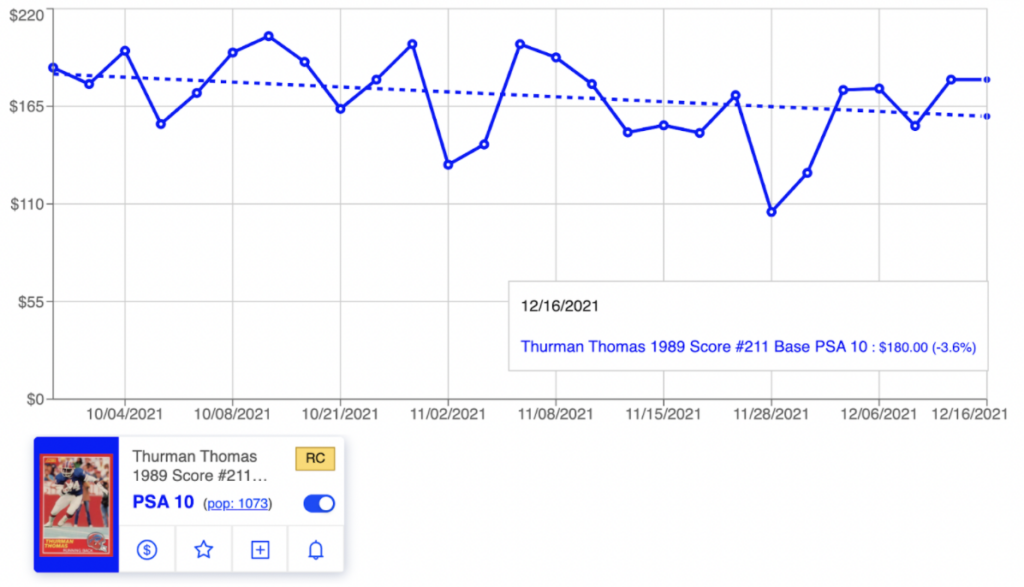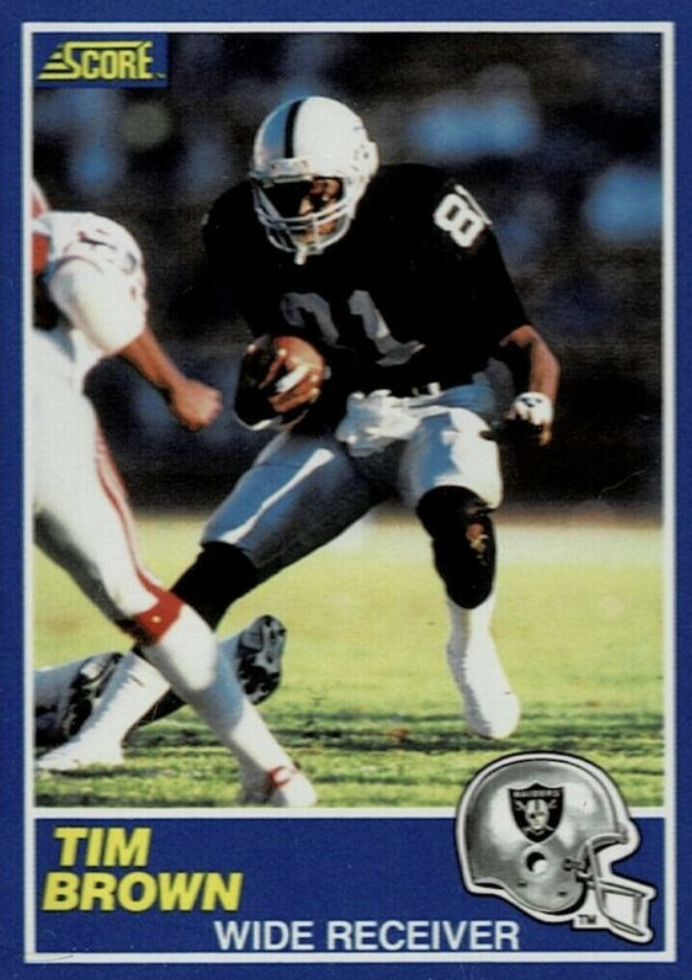 6 Tim Brown #212
Another standout who's sometimes shortchanged in all-time great conversations, Brown still holds the Raiders' career marks in receptions, yards and touchdowns. This RC selling for only $115 probably doesn't reflect his talents as much as it should.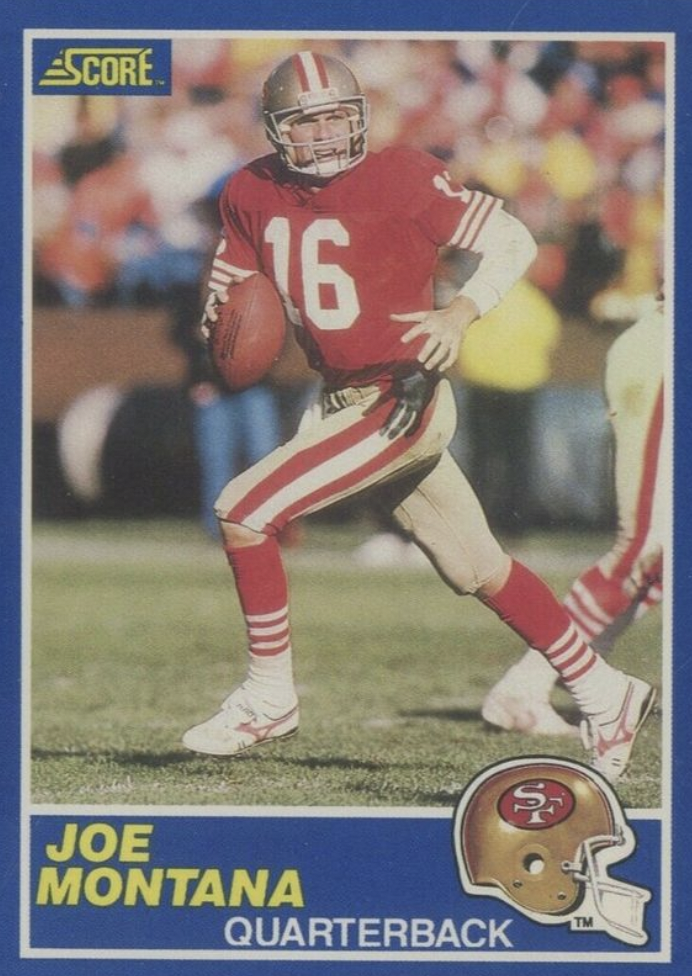 7 Joe Montana #1
It makes sense that the only non-rookie on this list would be Montana, the guy with four Super Bowl rings and a .713 winning percentage. Even in the card game, all Montana does is win.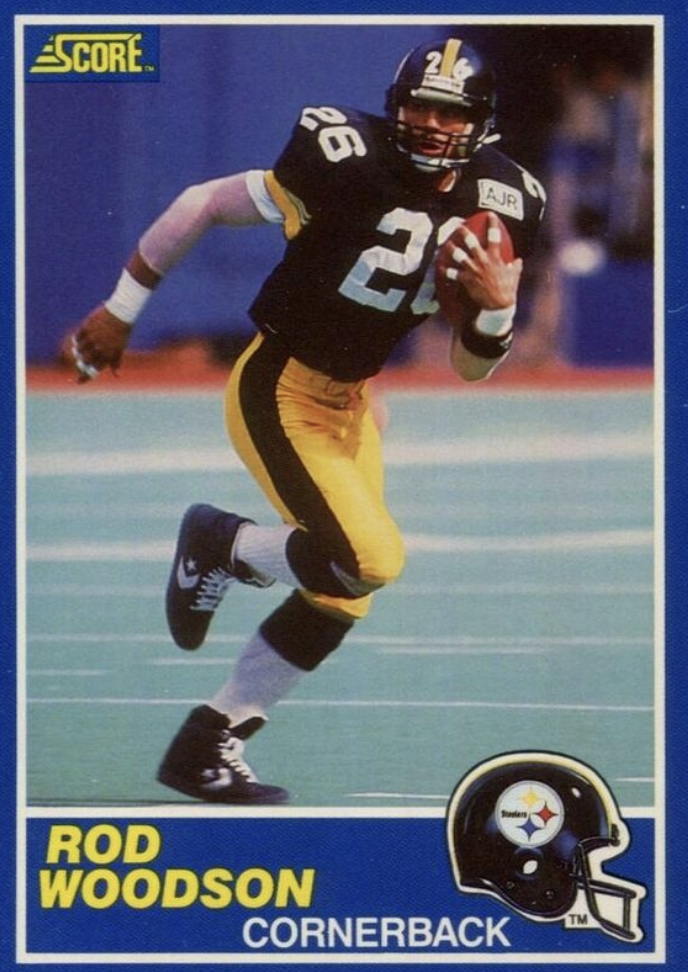 8 Rod Woodson #78
When it was time for the Pro Football Hall of Fame to name its all-decade team for the '90s, Deion Sanders and this Steelers great were the obvious cornerback selections. For that reason alone, this rookie card going around $80-90 feels like a steal.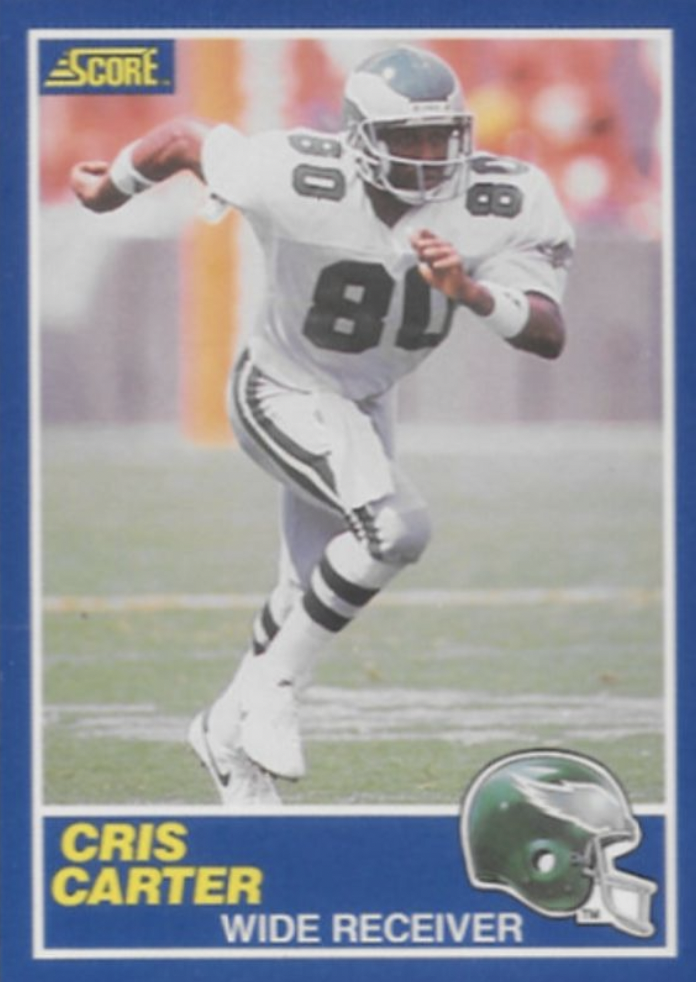 9 Cris Carter #72
Was he great or simply very good? The way this RC's prices jump around so much — $45? $150? $78? — might indicate that collectors don't really know what to make of Carter. We'll help'em out by insisting the famed Vikings wideout had some of the most dependable hands ever.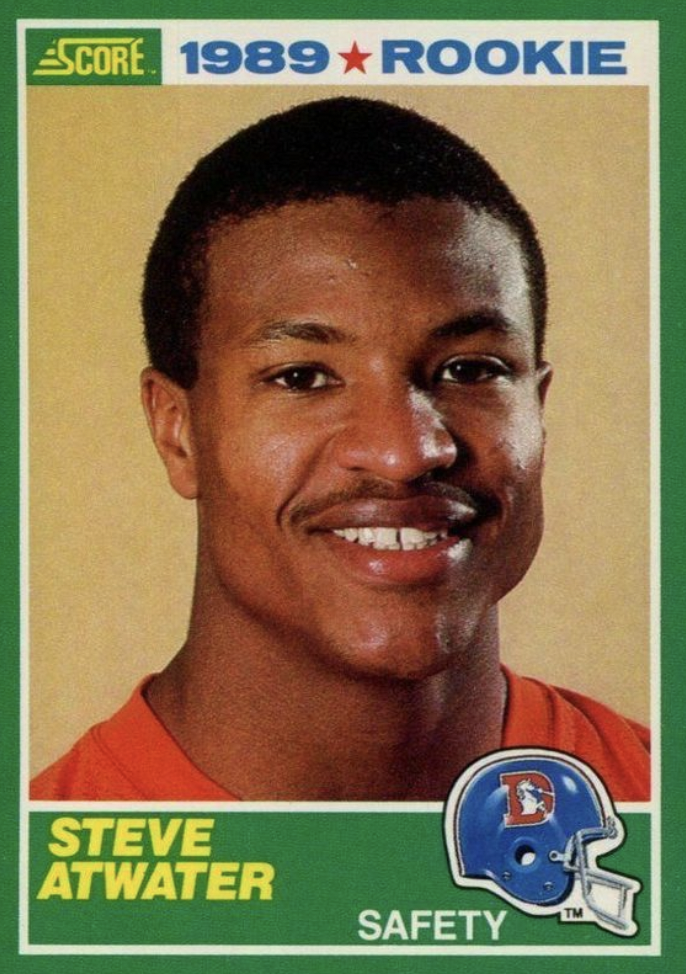 10 Steve Atwater #26
Atwater will forever be remembered as one of the hardest-hitting safeties in league history. Thankfully, consistent sales of this card prove that the hobby has not forgotten No. 27's impact.
Track your collection and maximize your profit with Market Movers, the hobby's most powerful sports card pricing platform! Learn more here.
Note to readers: If you purchase something through one of our affiliates, we may earn a commission.