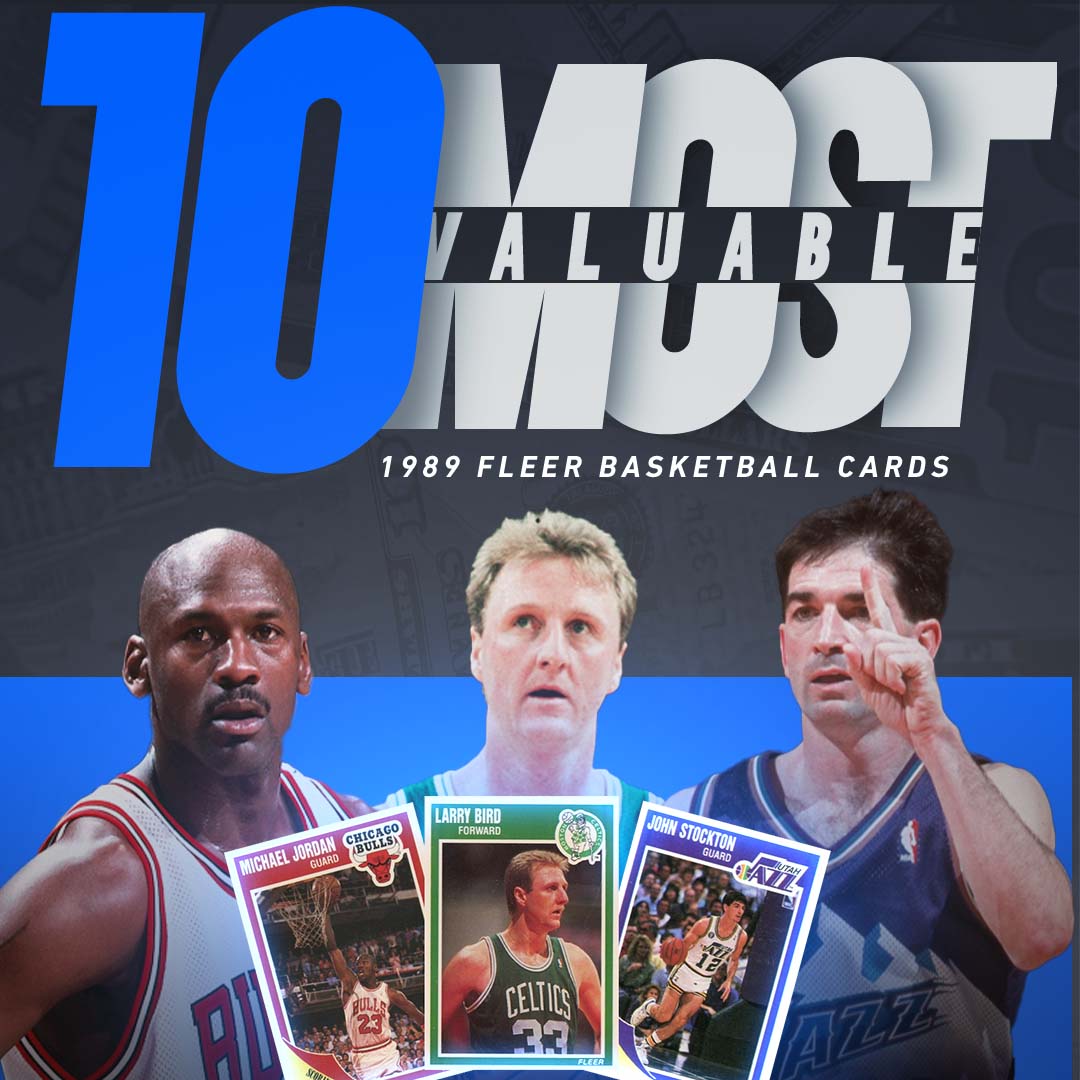 It was Leonardo da Vinci who once wrote that "simplicity is the ultimate sophistication." And while we don't know how keen Fleer basketball card designers back in 1989 were of these words of the 15th-century Italian artist, it seems as if they followed his sage advice with this product. The 168-card '89 Fleer set doesn't do anything terribly groundbreaking; if anything, its simple fonts and basic borders come off pretty blah. But because the shaded boxes pair so well with team uniforms, we get some memorable color matching. Bold franchise logos and superlative tags (Michael Jordan's card says "Scoring Avg. Ldr." on it, for example) are other subtle touches that have stood the test of time and help make this one of the most beloved basketball card sets of the '80s.
The value of these cards in mint care or better has also aged quite well. You'd expect MJ in a PSA 10 to go for $1,200, but respectable sales are also routinely happening with Larry Bird ($325), Magic Johnson ($210) and John Stockton ($90). A lot of it has to do with the fact that these are once-in-a-lifetime talents. But another factor is how wildly inconsistent quality control at Fleer was back in the day. In fact, if you have any of the following hall of famers' cards that are centered, evenly cut and color-blotch free, you're likely sitting on some valuable cardboard.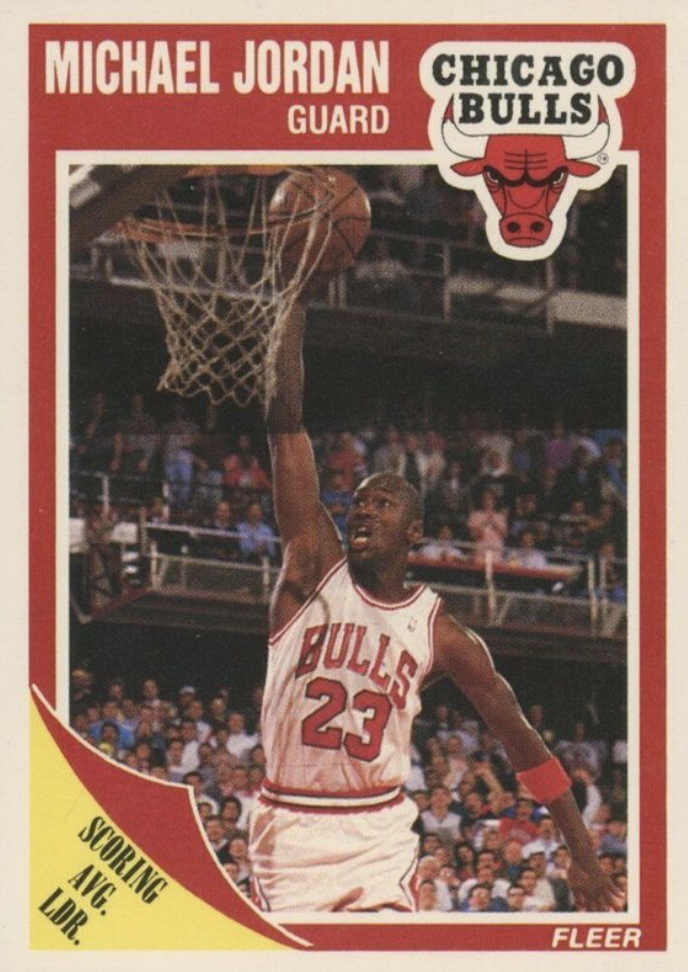 Michael Jordan #21
Mouth gaped. Left hand outstretched. Statue of Liberty dunk with the other. This image of Air Jordan is emblazoned onto the brains of any true collectors from the '90s. An absolutely iconic card that folks still clamor for today.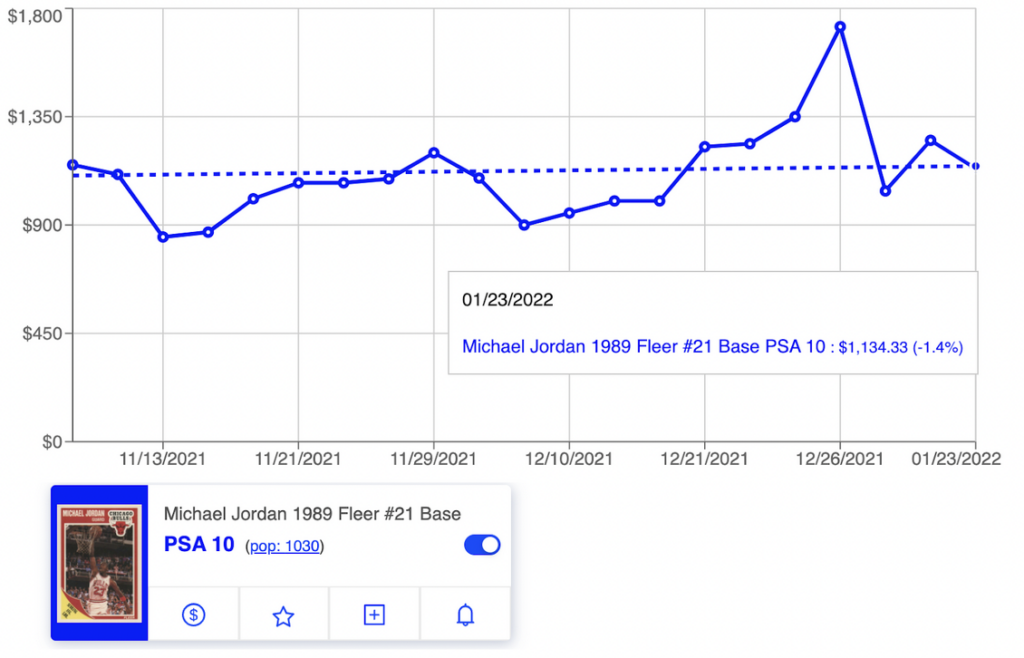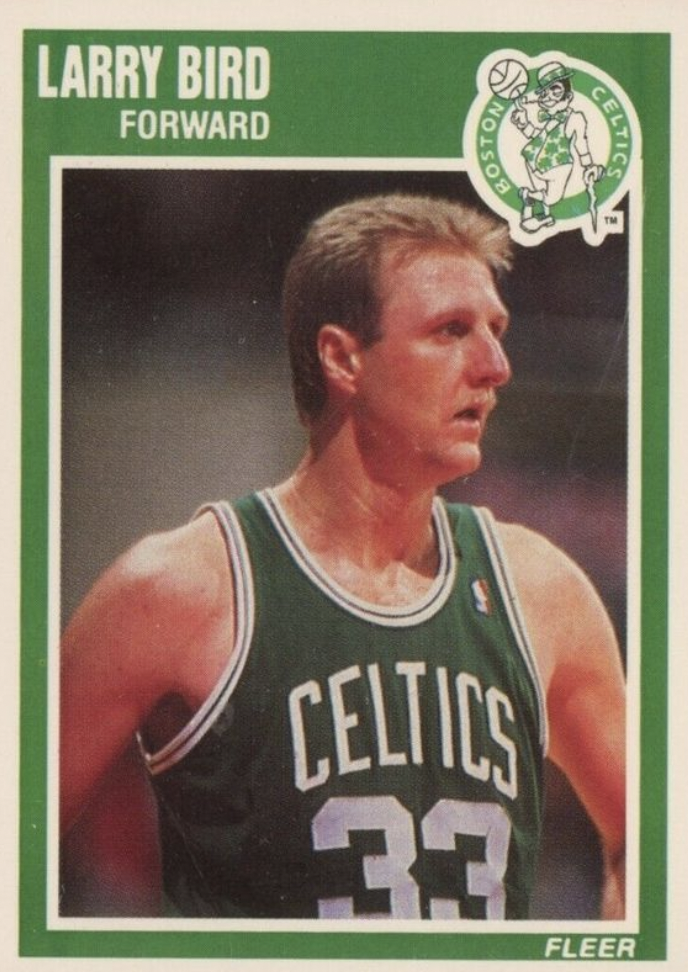 Larry Bird #8
A portrait of sorts for the Boston legend, this card takes it to a whole other level of cool with the Celtics green border. It's no wonder that this one moves in a PSA 10 about once a month.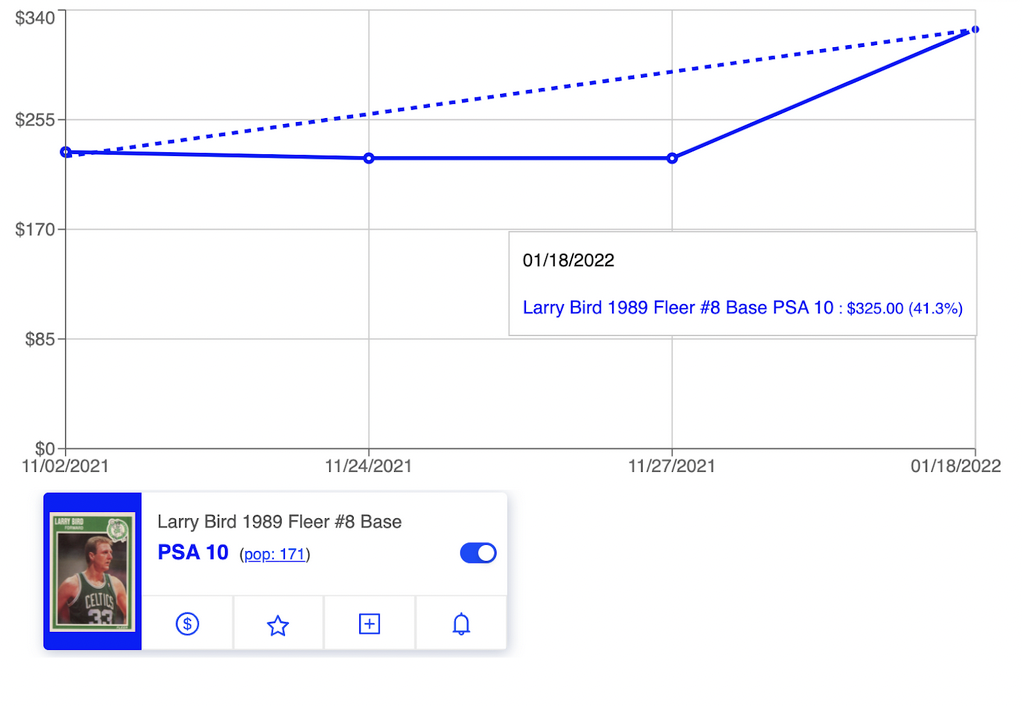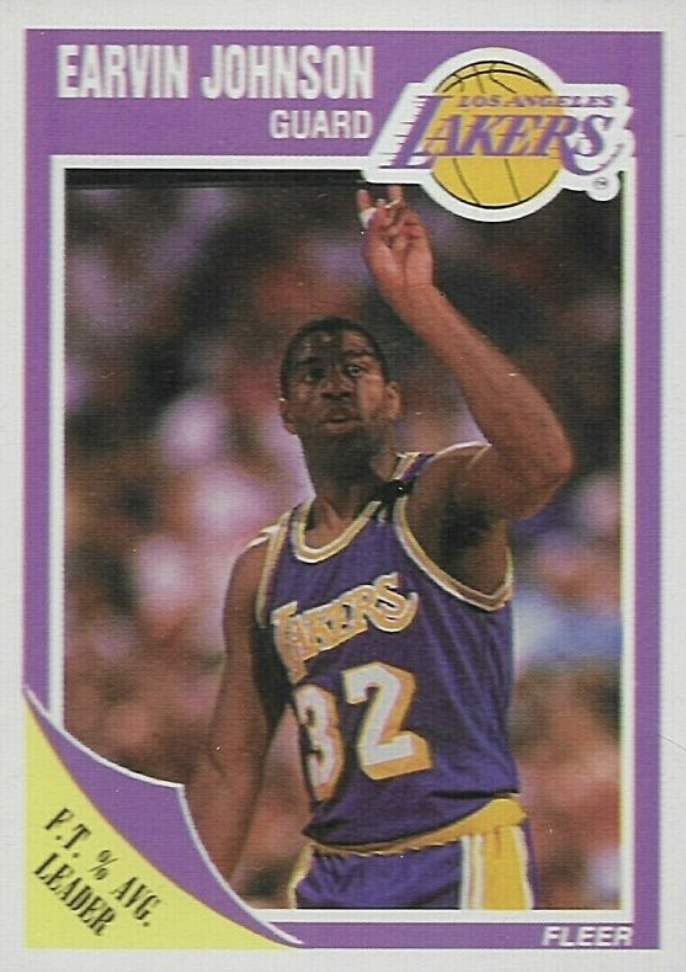 Magic Johnson #77
For some reason, Johnson's '89 Fleer was one that hobbyists could not seem to pull without some sort of irregularity on it. Either the centering was suspect or the ink smeared. Kinda ironic seeing as how the man played such a clean, smooth brand of basketball for so long.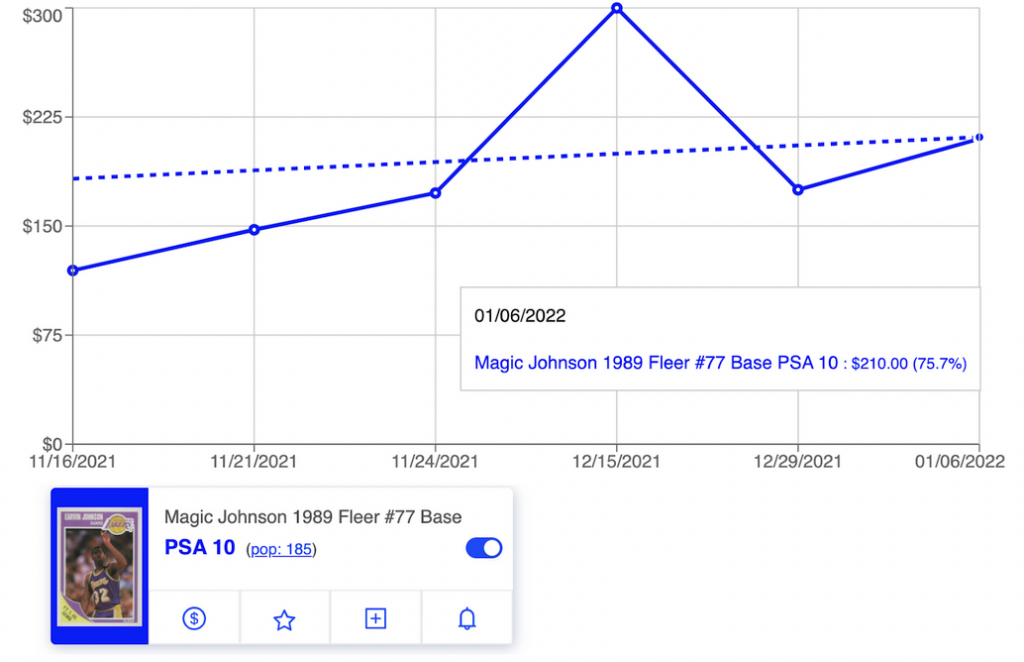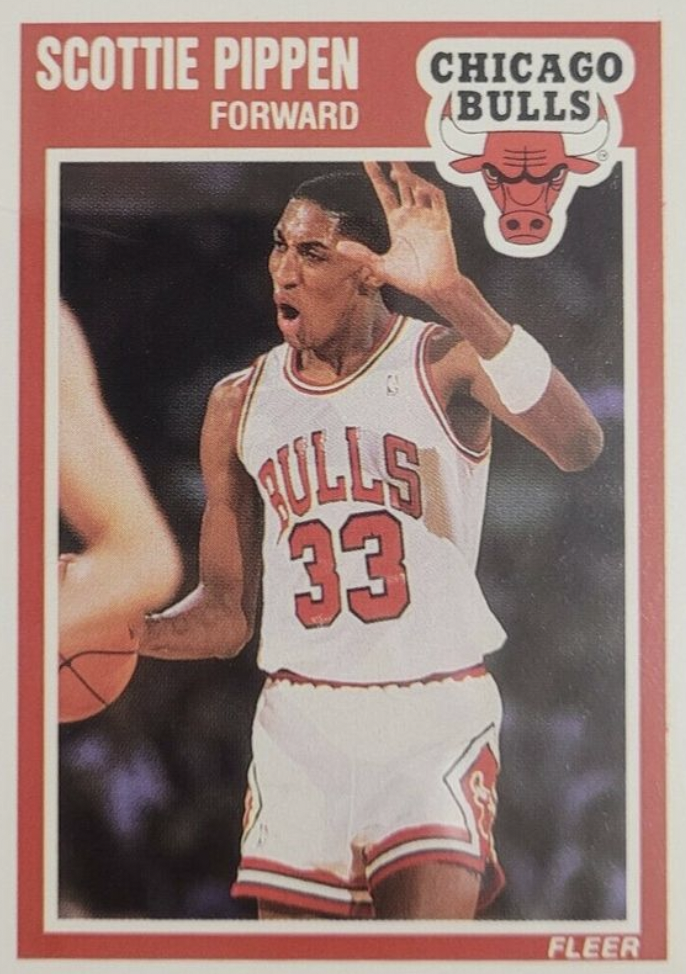 Scottie Pippen #23
One of the more awkward facial expressions ever caught on a card, Pippen probably hates looking at this one. Pippen collectors, however, must love seeing it generate solid sales every other week. And no, it didn't escape us that the card just happens to be number 23 in the set.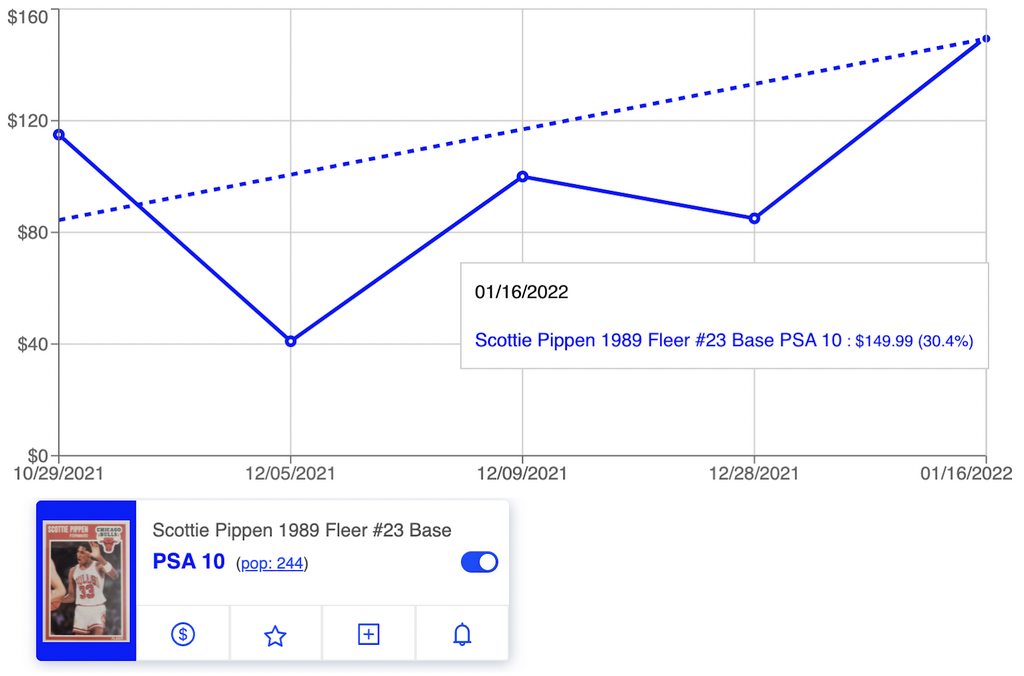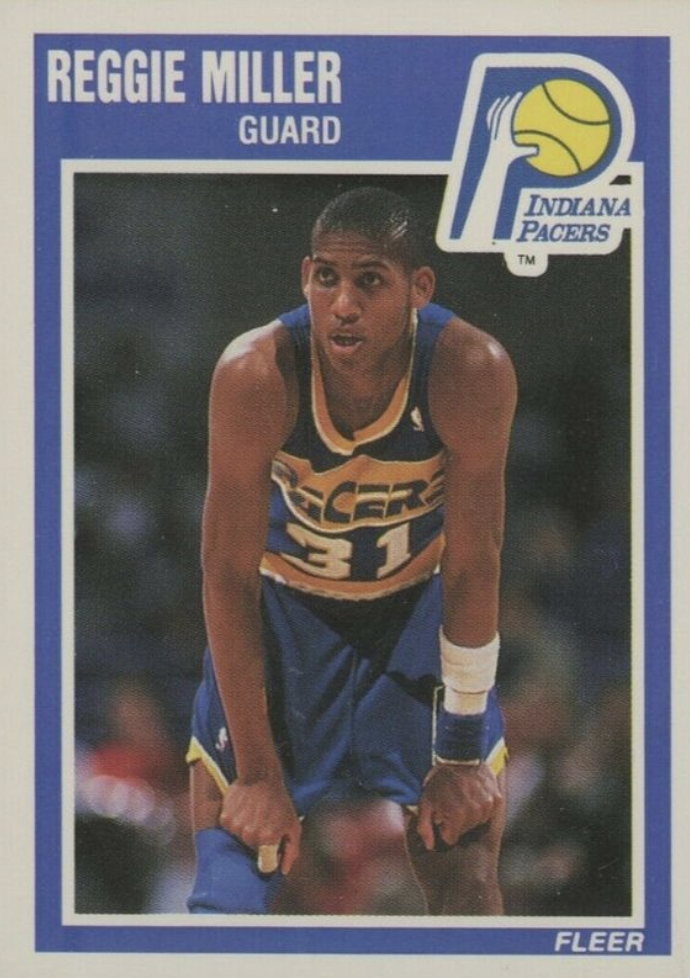 Reggie Miller #65
Miller's name belongs amongst the game's greatest scorers and shooters. That statement is more so aimed at casual basketball fans. Card collectors know the Indiana star's worth, which is why you can't find this card anywhere under $75.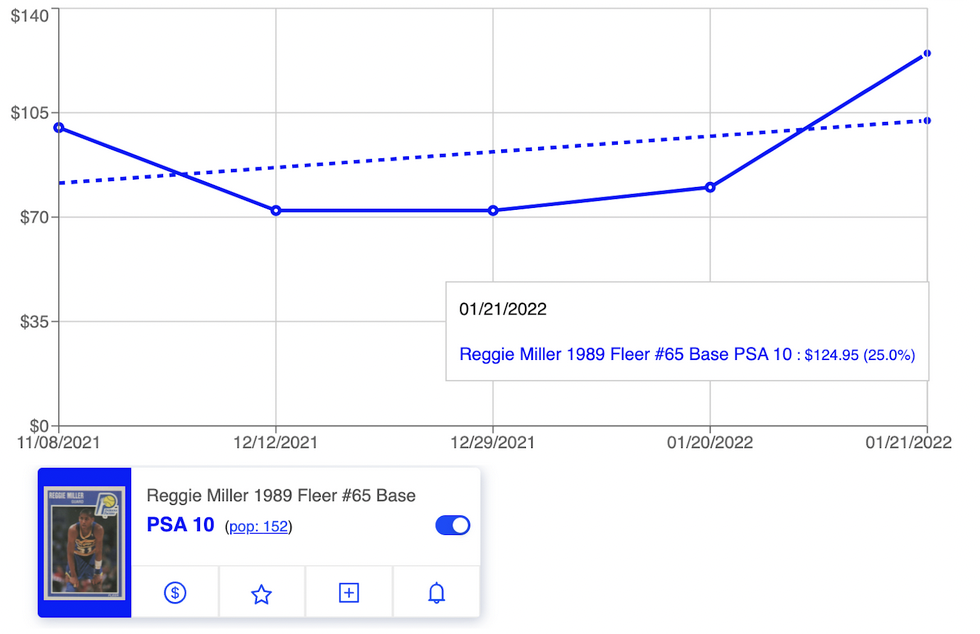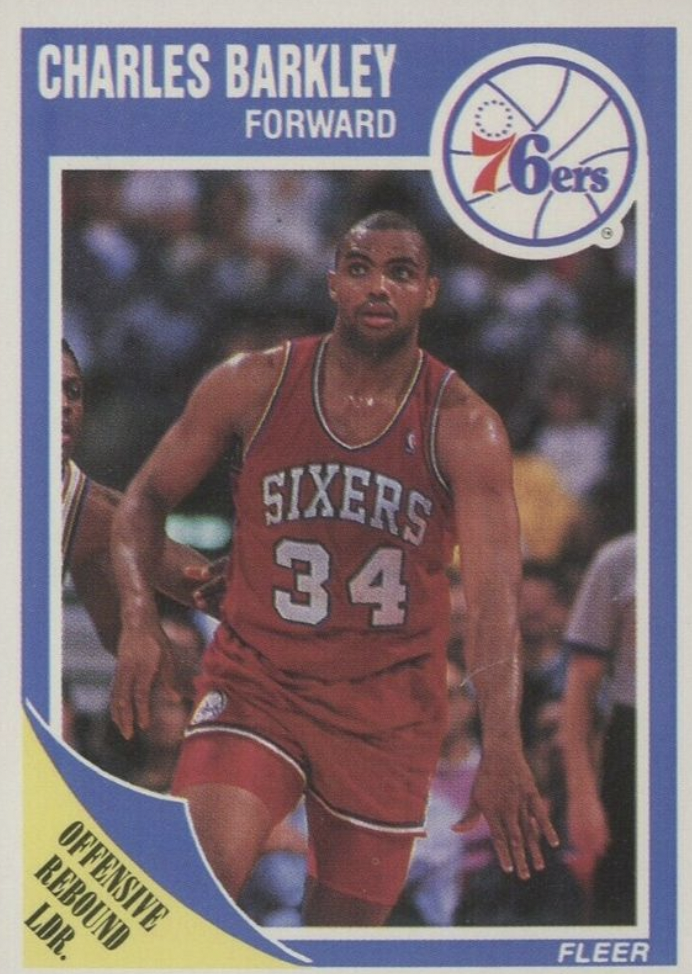 Charles Barkley #113
The tag on the front of the card reads "Offensive Rebound Ldr." Barkley was only 6'6", but few folks ever had more determination on the hardwood. If there was a loose ball to be had, there was a good chance that Sir Charles would be the one retrieving it.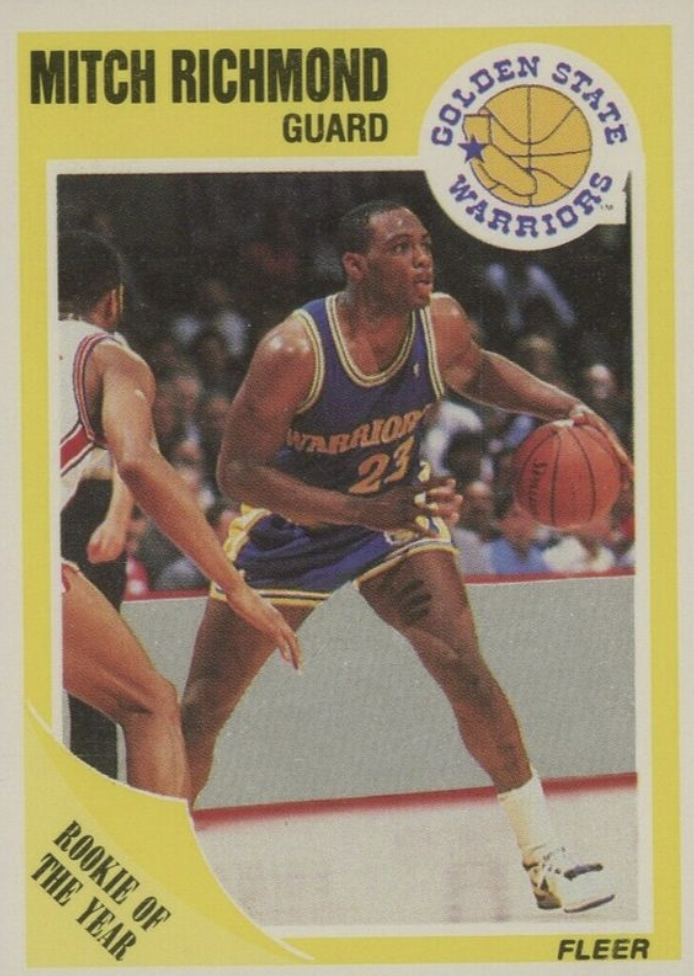 Mitch Richmond #56
The only rookie card in this round-up, Richmond is one of the more unheralded offensive studs from the '90s. A six-time all-star for Sacramento, Richmond scored more than 20,000 points and was rightfully elected into Springfield in 2014.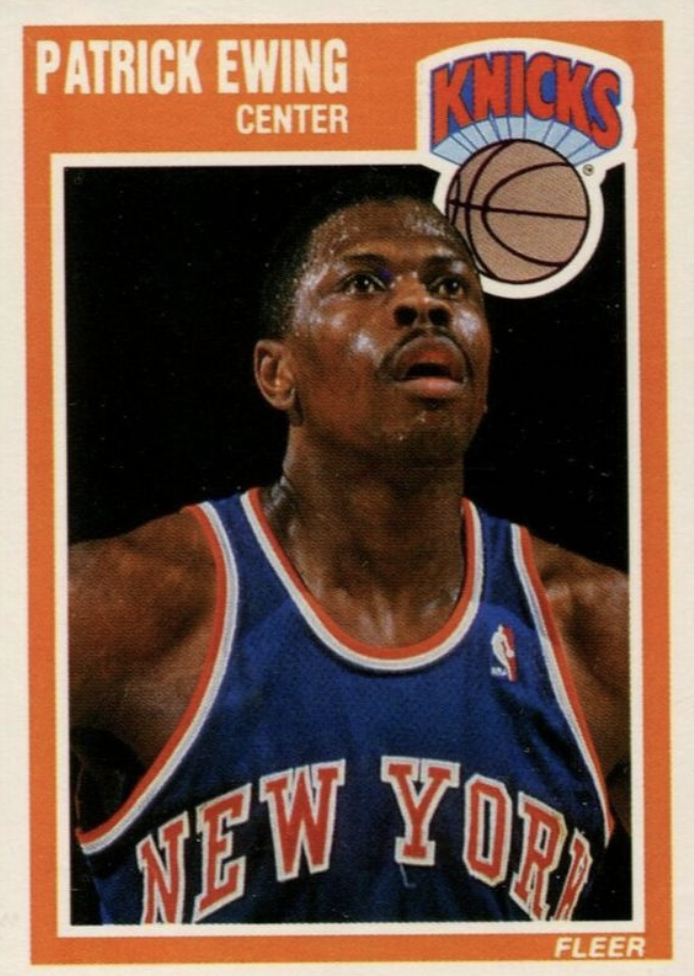 Patrick Ewing #100
There are only 89 of these cards in a PSA 10. Either it's terribly difficult to find the Knicks-orange border without a blemish or people in the hobby just don't appreciate 11-time all-stars as much as they probably should. This one could go both ways, honestly.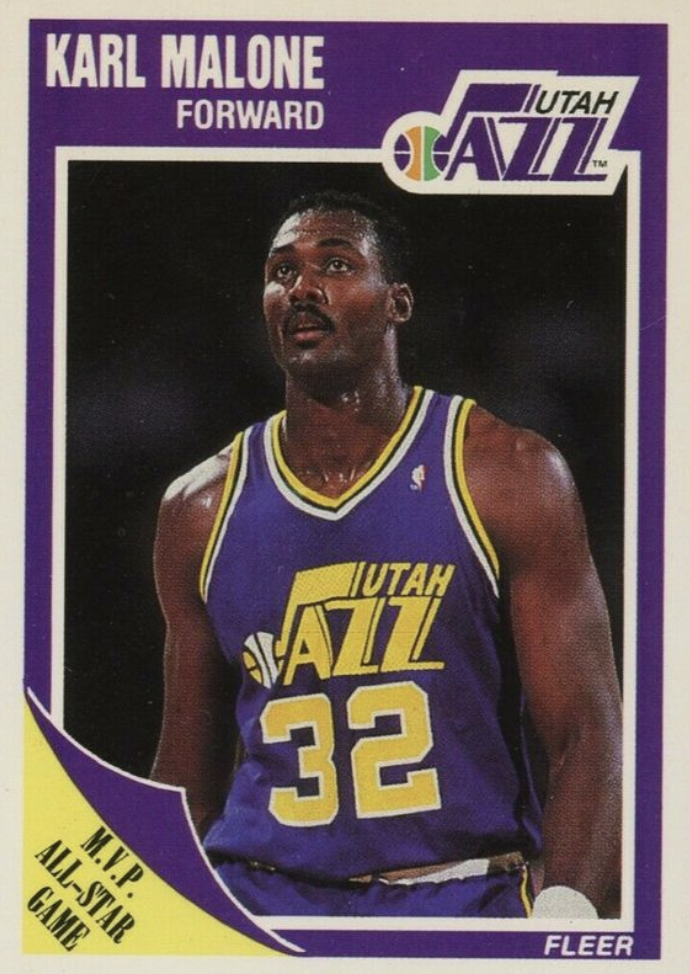 Karl Malone #155
While the Mailman made a career out of delivering in big moments, the folk at Fleer mishandled this card package. In this head-scratching photo, Malone seems to be staring off into the clouds. Maybe he's wondering why the company didn't use a picture of him snagging one of his 14,968 rebounds or swatting one of his 1,145 shots.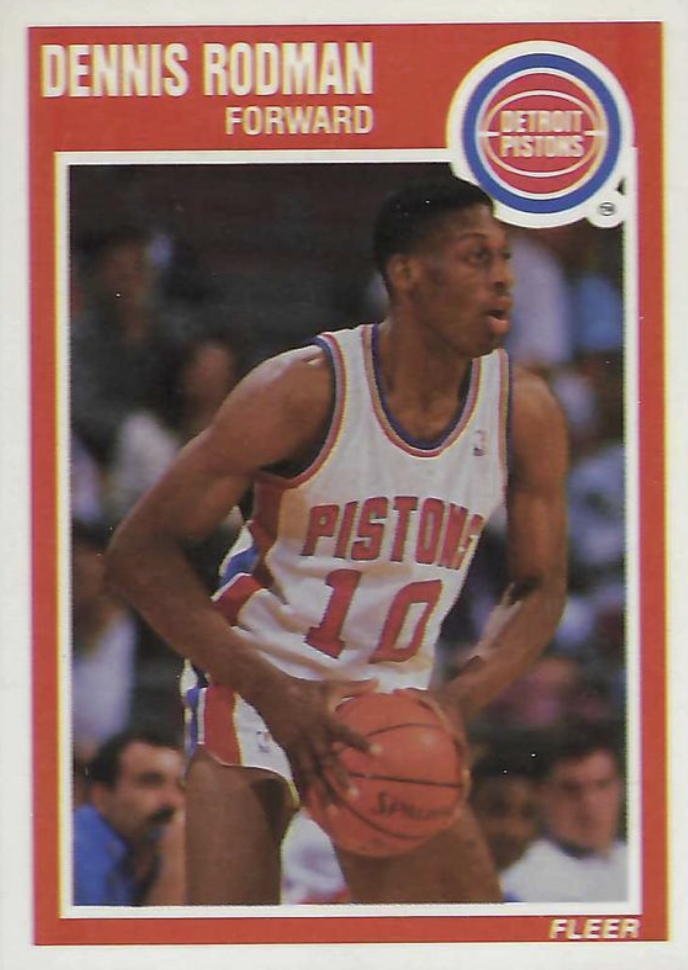 Dennis Rodman #49
At press time, Andre Drummond was the NBA's active leader in 20-rebound games with 88. For comparison's sake, Rodman had 158 over his stellar career. Yeah, he was just that brilliant on the boards. Baffling that this card doesn't consistently grab $100.
Track your collection and maximize your profit with Market Movers, the hobby's most powerful sports card pricing platform! Learn more here.
Note to readers: If you purchase something through one of our affiliates, we may earn a commission.