In the 1980s and '90s, football cards mostly got second-class treatment in the hobby. Card manufacturers didn't really help matters, releasing sets with bland colors and uninspired designs. Most baseball and basketball cards during this era at least had some flavor. Football felt like an industry afterthought.
And then came 1986 Topps. The green-and-white borders almost looked like hash marks on a football field. Yes, finally, some creativity with football cards. The 396-card set was a hit. And even now, some 35 years after its release, hobbyists recognize it instantly from across the room.
The player checklist didn't hurt its appeal, either. This '86 set ran out the legends in their prime, USFL studs making the move to the NFL and a rookie class that was nearly impossible to top. While a PSA 10 Jerry Rice RC has become one of the most cherished modern cards on the market, the nine others listed here should also find a special place with collectors and investors.
1 Jerry Rice #161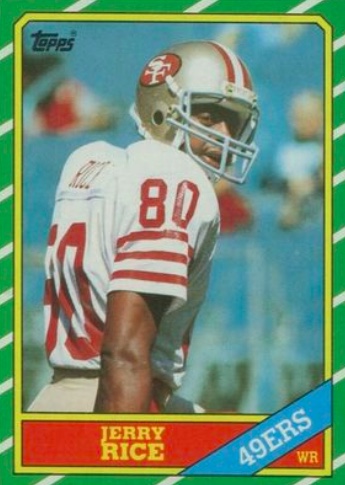 While many of the physical metrics for an NFL receiver have evolved, one thing that hasn't is the player's ability to separate from defenders. Ask anyone who watched games in the late '80s or early '90s and they'll tell you that nobody has ever done it better than Rice. No. 80 had the speed, the route-running technique and the hands. And when it comes to this PSA 10 rookie, three $90,000+ sales over the last 90 days ensure it easily separates itself from the field.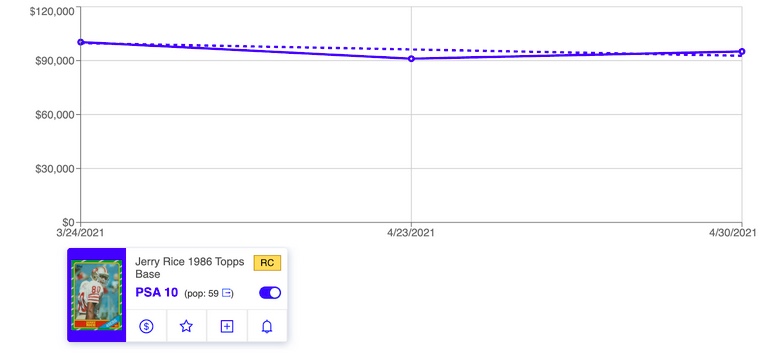 2 Steve Young #374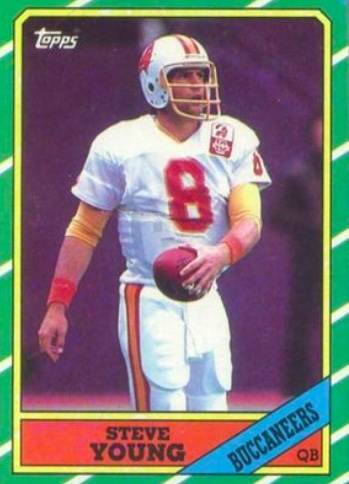 This card immortalizes Young in a Tampa Bay uniform, even though the former USFL star became a seven-time Pro Bowler who threw for nearly 30,000 yards and won three Super Bowls with the San Francisco 49ers. With a super-low POP of 10, this rookie card rarely goes up for sale. And when it does, like it did back in December 2020, it goes for around $30,000.
3 Reggie White #275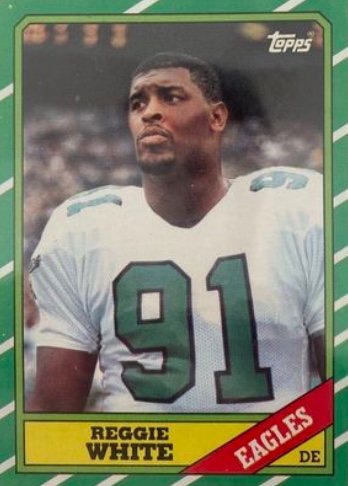 So beloved that two franchises retired his No. 92 (Philadelphia and Green Bay), White played every down with passion and zeal. Oh, and he was also one of the most ferocious defensive ends in history. Collectors remember the stats (198 career sacks, two-time Defensive Player of the Year) and that million-dollar smile, making this RC one of the most sought-after in the set.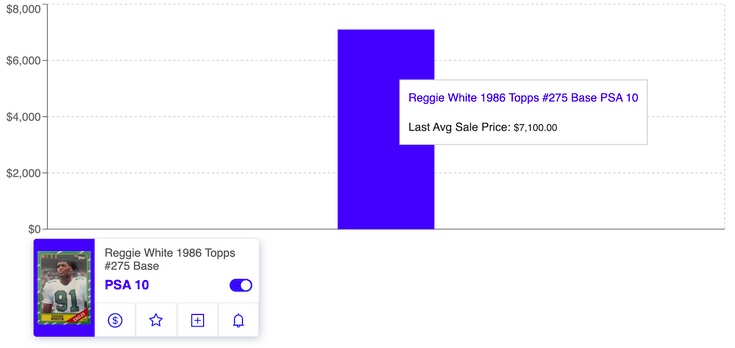 4 Joe Montana #156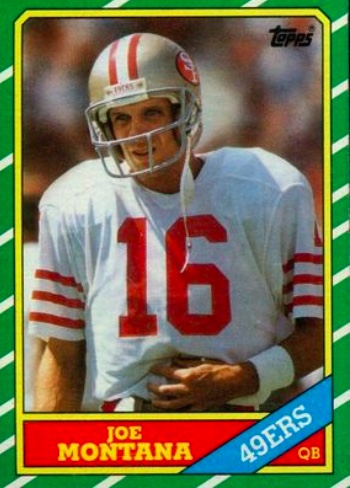 Though seven years removed from Montana's rookie season, this card is still a great play for collectors because of its scarcity. That fact might also explain why a PSA 10 from the Niners icon sold for more than $5,000 in early 2021.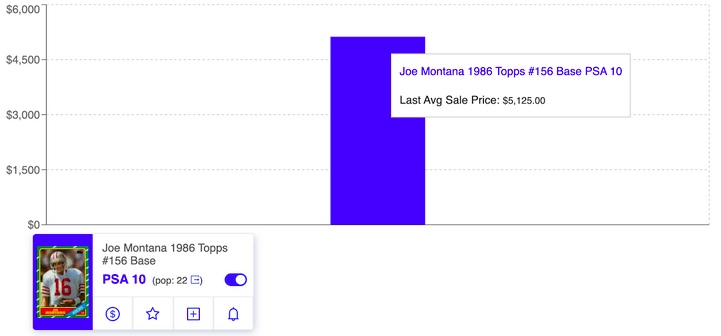 5 William "Refrigerator" Perry #20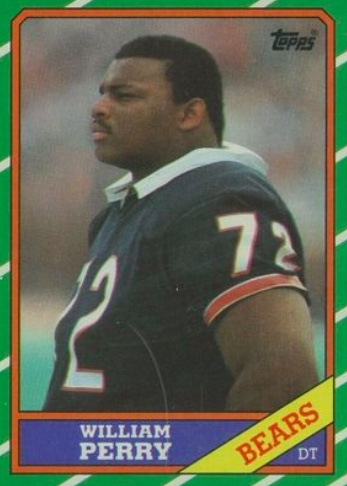 Like Spud Webb in basketball and Mark "The Bird" Fidrych in baseball, the impact left by "The Fridge" has less to do with actual box scores than it does his incredibly lasting effect on sport culture. But don't get us wrong, the $4,450 this PSA 10 last sold for in 2020 is as much a reflection of the things he accomplished on the field with the Chicago Bears as it is for his role in "The Super Bowl Shuffle" rap song from 1985.
6 Bruce Smith #389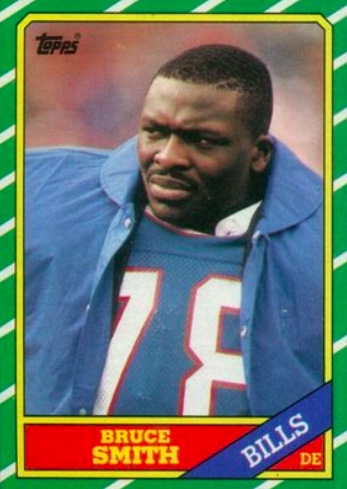 Just look at this card. Smith is draped in one of those oversized coats that keep players warm in the dead of winter. He's got that please-don't-mess-with-me grimace on his face. Everything about the rookie card's image screams "toughness." Of course, that also happens to be the best descriptor of Smith, the NFL's all-time leader in sacks and the heart of the Buffalo Bills' defense in the '90s.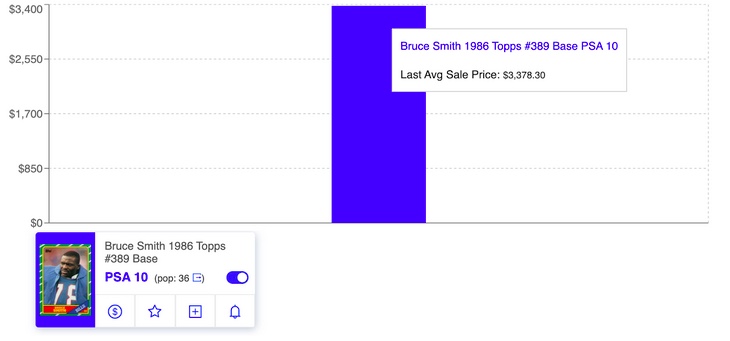 7 Boomer Esiason #255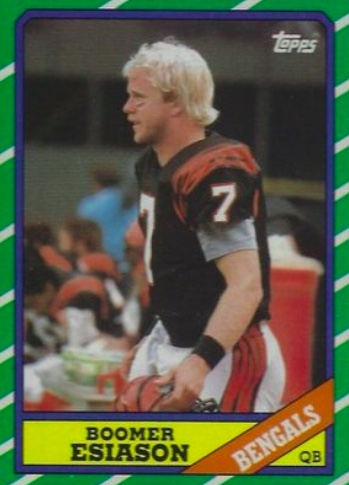 One of the late '80s/early '90s most consistent QBs, Esiason's main issue was playing at the same time as hall of famers like Montana, John Elway and Dan Marino. But leave it to the card community to be the ones to remember how special of a player No. 7 was for teams like the Cincinnati Bengals.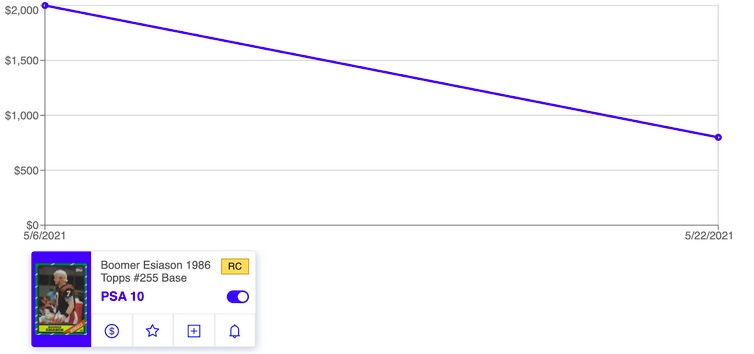 8 Walter Payton #11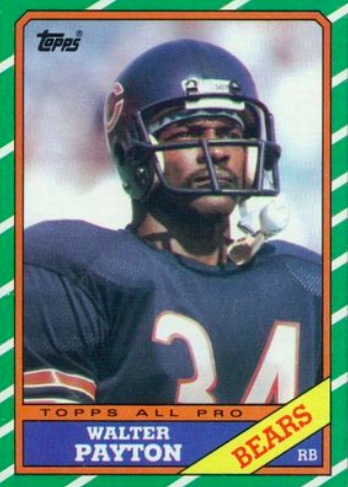 We could write all day about the impact Payton and his 16,726 rushing yards had on the game. You could pen a similar tome about his importance to the city of Chicago in the '80s. But it's not until you see that sales in early 2021 went for an average of $1,200 that you fully realize the force Payton still holds in the hobby.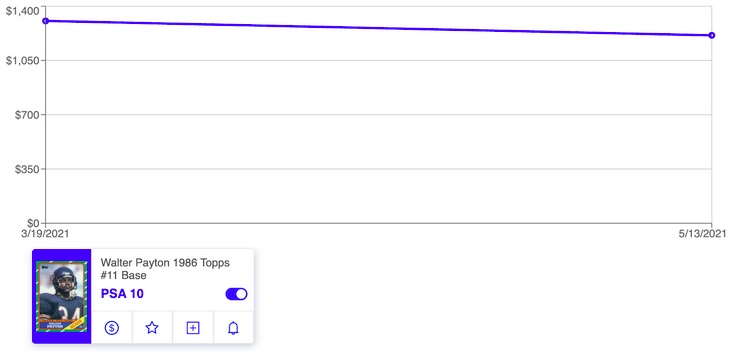 9 Andre Reed #38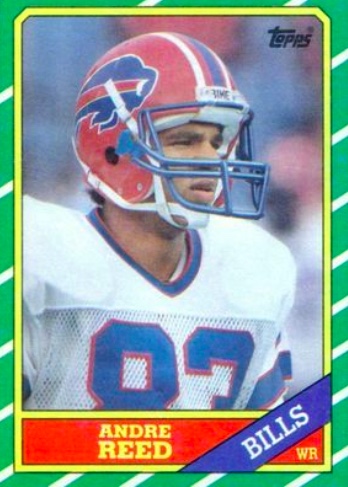 Like Esiason, Reed is another who sometimes gets lost in the shadow of higher-profile names. Look at the all-time receiver charts, though. Whenever you notice Michael Irvin and Art Monk, you see Reed right there. And then there are tallies like this one where those guys actually take a backseat to this Bills legend's rookie card.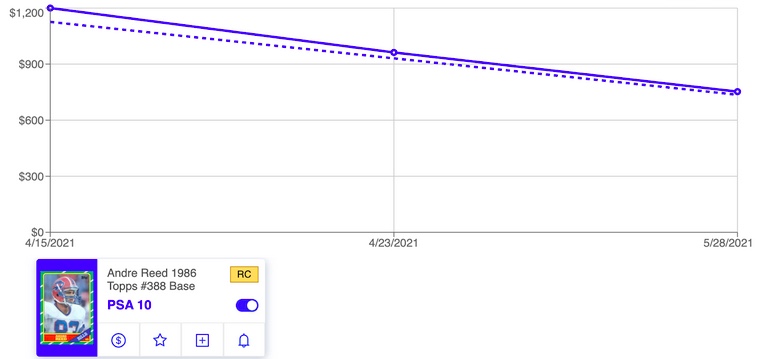 10 Dan Marino #45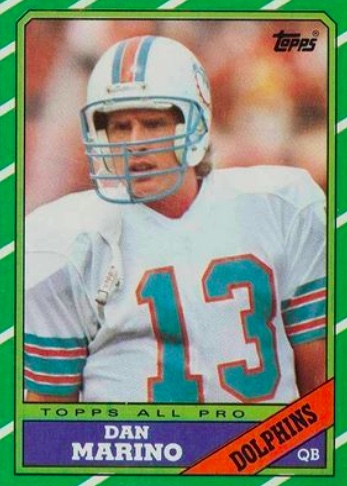 Marino's '86 Topps manages to have the highest POP (68) of all the cards listed here. No surprise there. The Miami Dolphins quarterback racked up more than 61,000 passing yards and 420 touchdowns during his illustrious career. He knows a few things about doing numbers.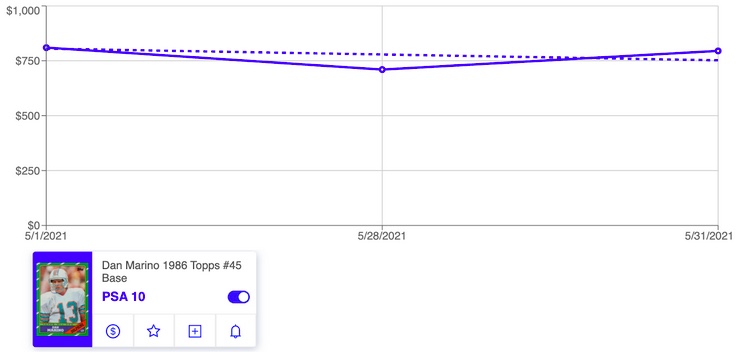 Track your collection and maximize your profit with Market Movers, the hobby's most powerful sports card pricing platform! Learn more here.
Note to readers: If you purchase something through one of our affiliates we may earn a commission.