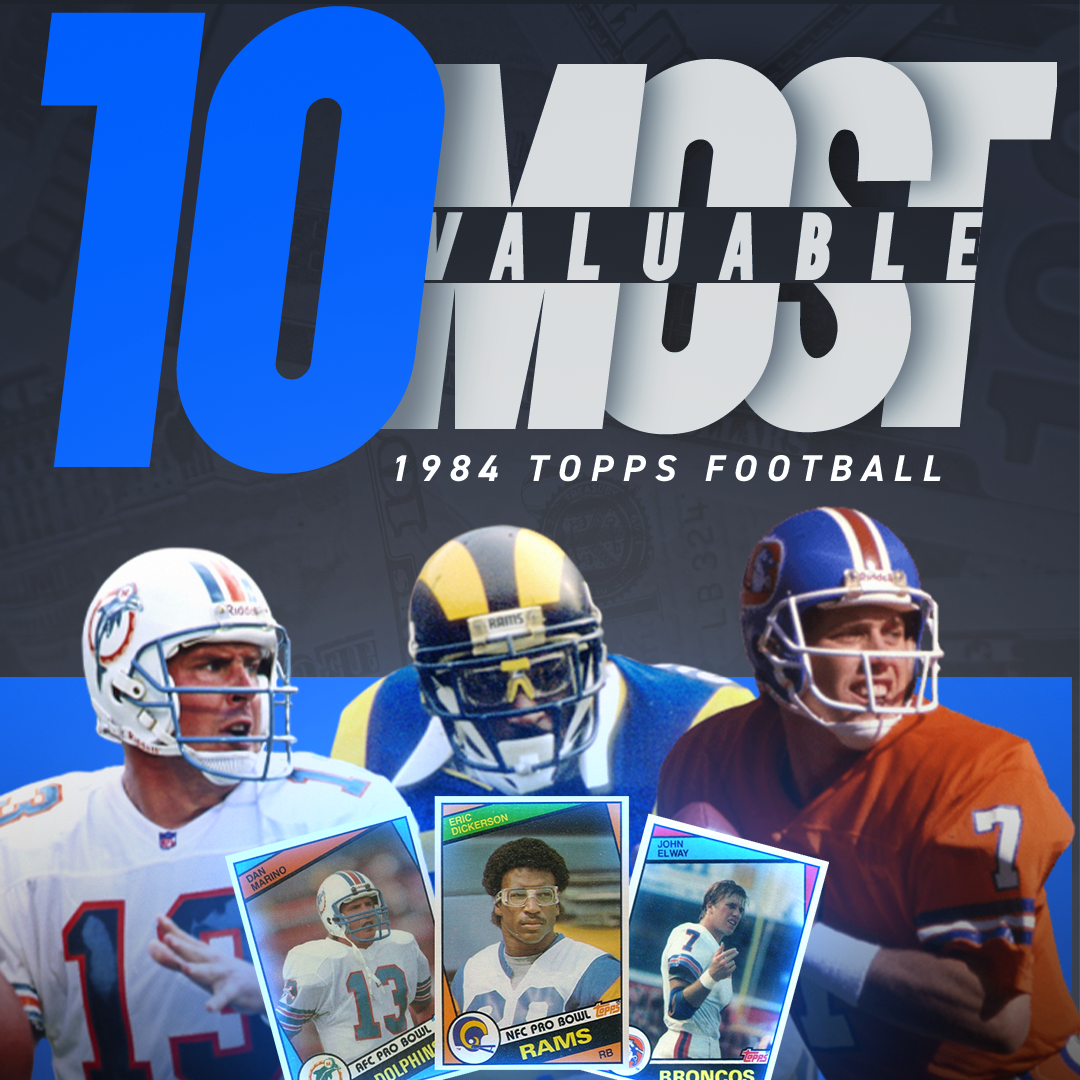 It's hard to put into words exactly how much talent was in the 1983 NFL Draft, but here are a few things to consider: Dan Marino, the Miami Dolphins legend who threw for more than 61,000 yards, was the 28th pick in the first round; Hall of Fame defensive end Richard Dent wasn't taken until the 8th round; six-time Pro Bowler Karl Mecklenburg was the 310th name called. And to think, we haven't even begun to talk about marquee names like John Elway and Eric Dickerson yet.
These guys not only helped to revolutionize the game, but their 1984 Topps Football rookie cards have been some of the category's most coveted for decades. (Sports Card Investor founder Geoff Wilson had a blast opening a box recently.) Elway's first card can cost over $500. Dickerson's can easily command $125. And we're talking PSA 9s here since 10s are nearly impossible to tackle.
Superb talents like legendary kicker Morten Andersen and three-time Pro Bowler Curt Warner have rookie cards in this set, too, but the competition was so fierce for the 10 following slots that they didn't even make the list. But hey, didn't we say the talent was through the roof with this group?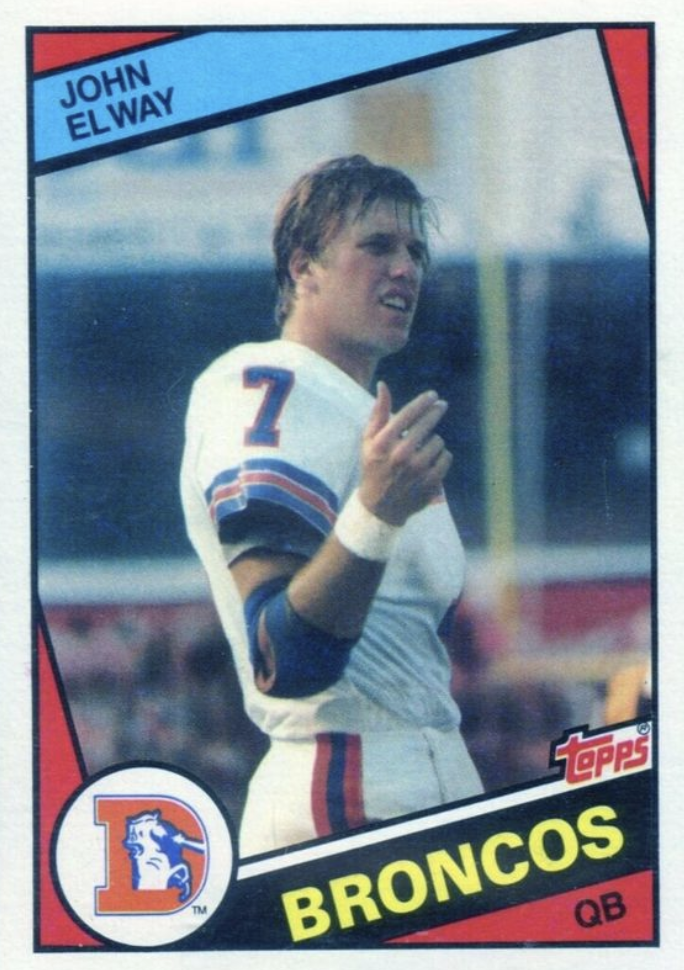 1 John Elway #63
A two-time Super Bowl-winning, nine-time Pro Bowl-earning QB who's turned into a successful GM for the Denver Broncos, Elway is the benchmark for this class while this card will likely forever be the standard-bearer for the '84 Topps set.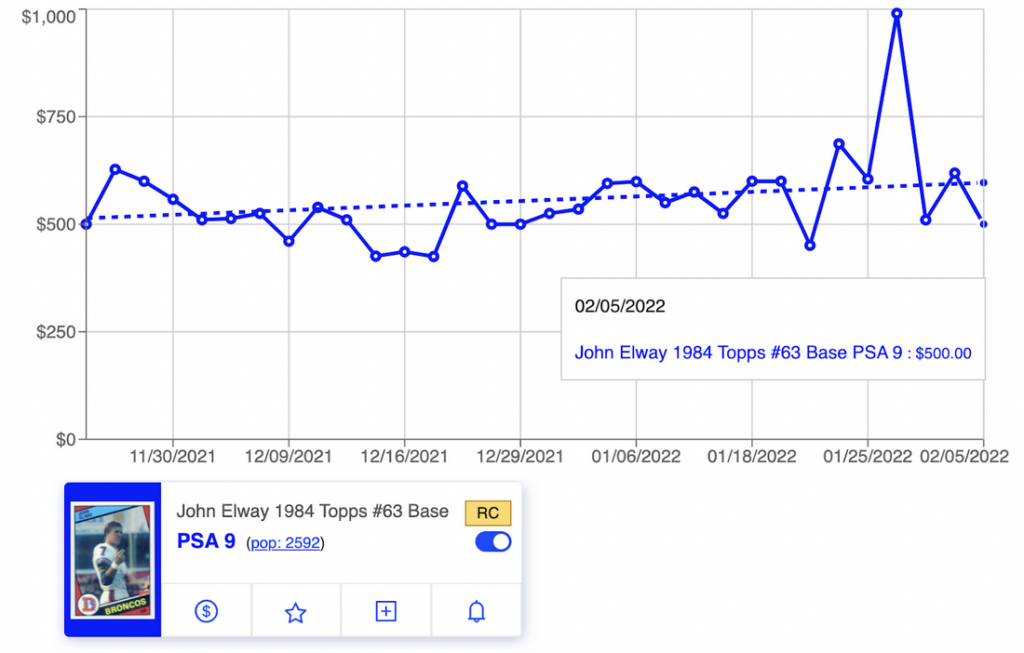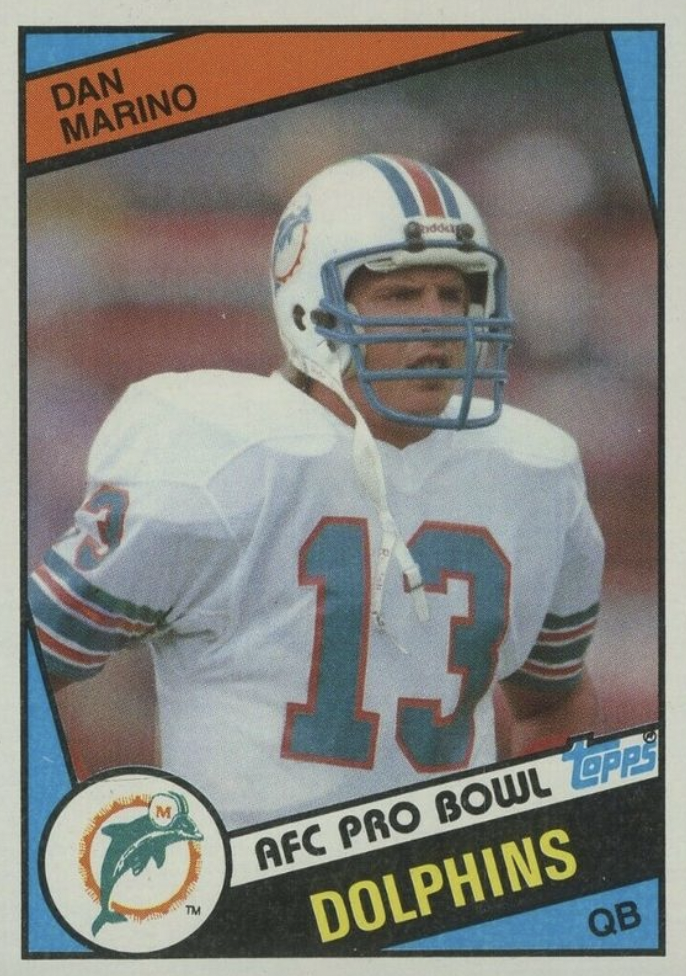 2 Dan Marino #123
When lists for the greatest players to never win a championship come out, this Dolphins icon is usually near the top of the tally. But that one blemish on an otherwise stellar resumé hasn't stopped collectors from buying this $400 card a couple times a week on eBay.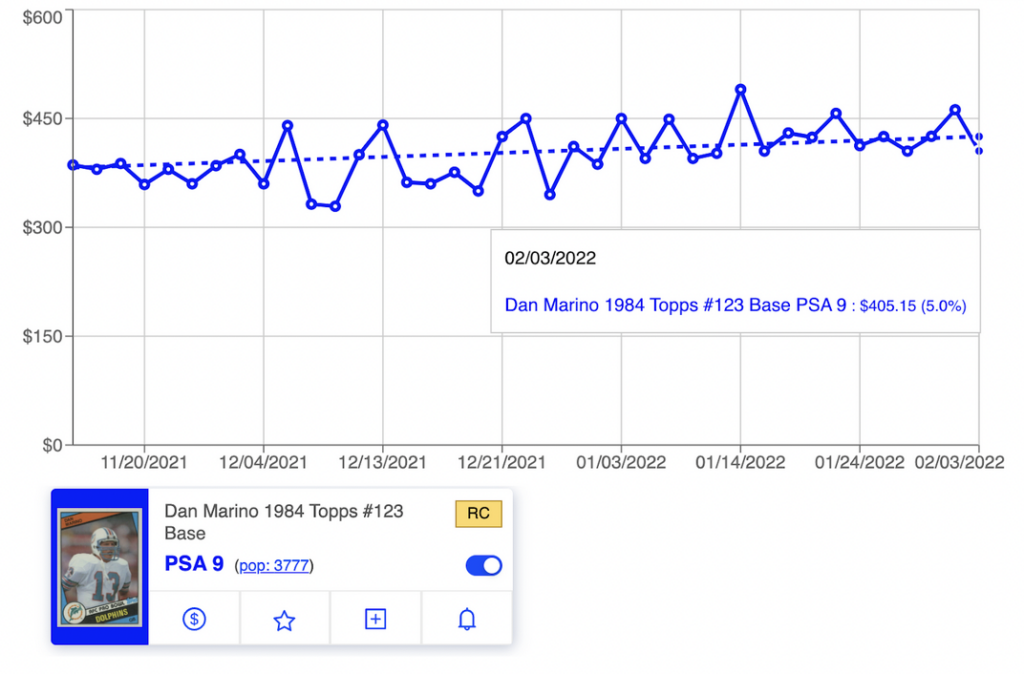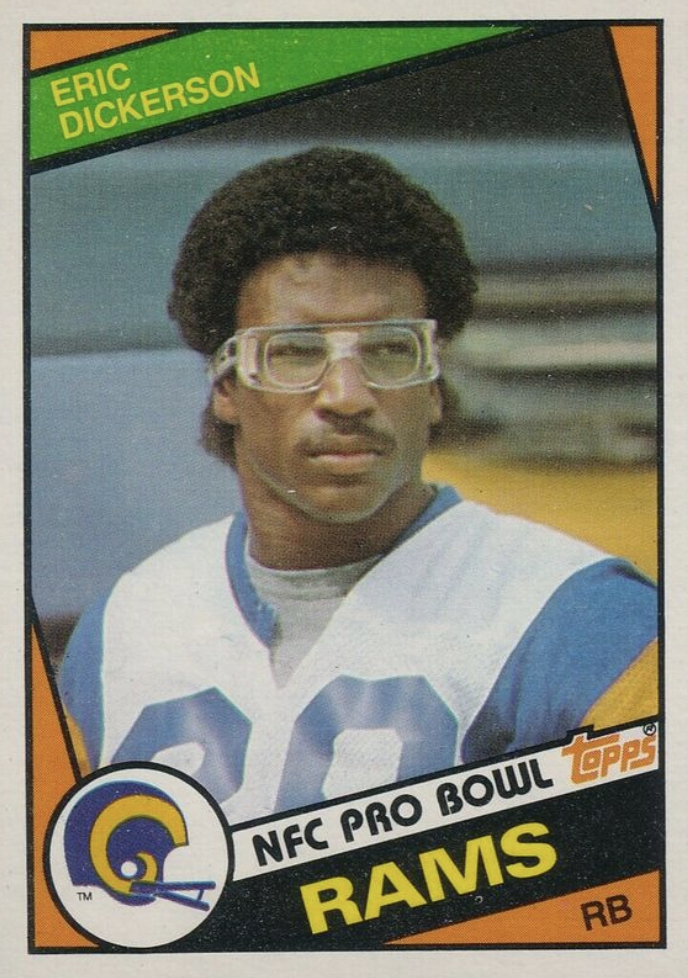 3 Eric Dickerson #280
The smooth-but-strong predecessor to the Adrian Petersons and Derrick Henrys of the world, Dickerson was a running back who did things between the tackles that fans didn't think was possible. Amazingly, it's not impossible to find his rookie card on secondary markets for a little over $100.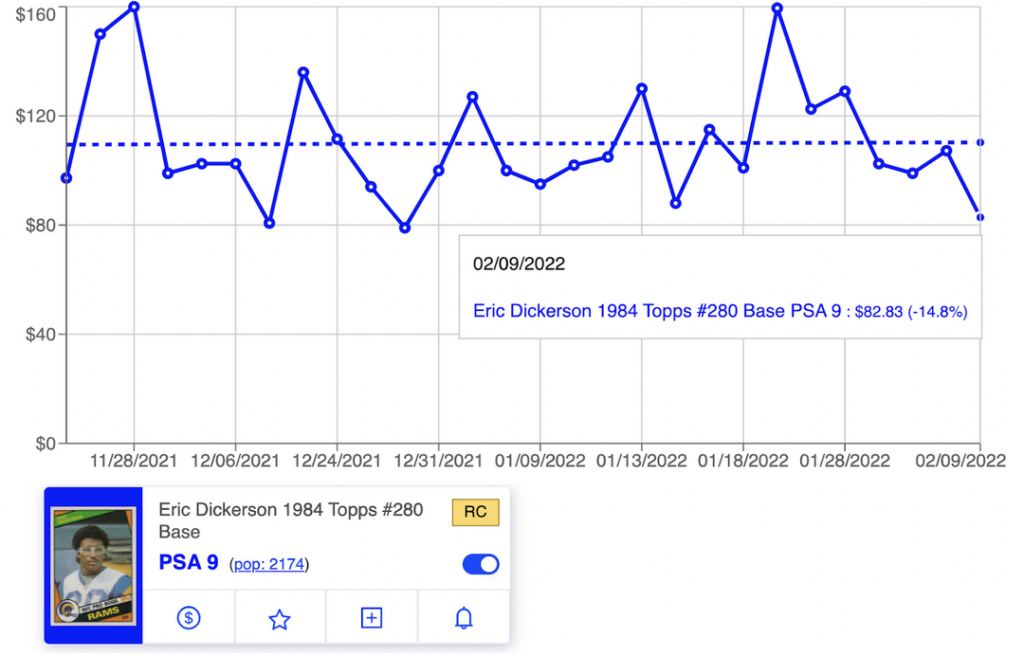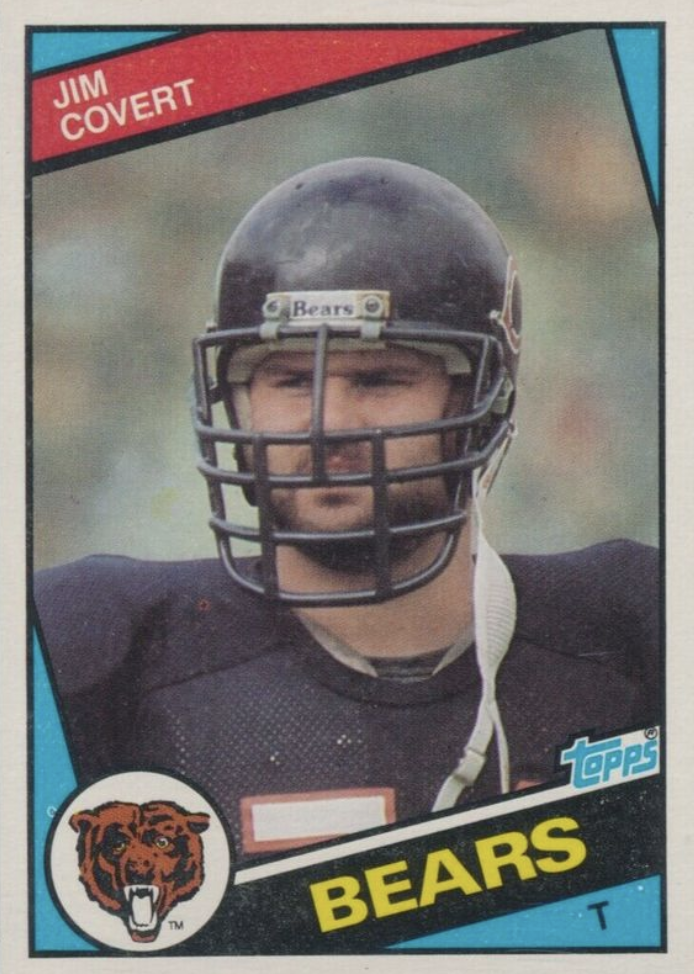 4 Jim Covert #222
No matter how good an offensive lineman is, he'll never get the mainstream respect that his talents deserve. Thankfully, the hobby has somehow managed to work around that fault, keeping Covert's RC in the respectable $75-100 range.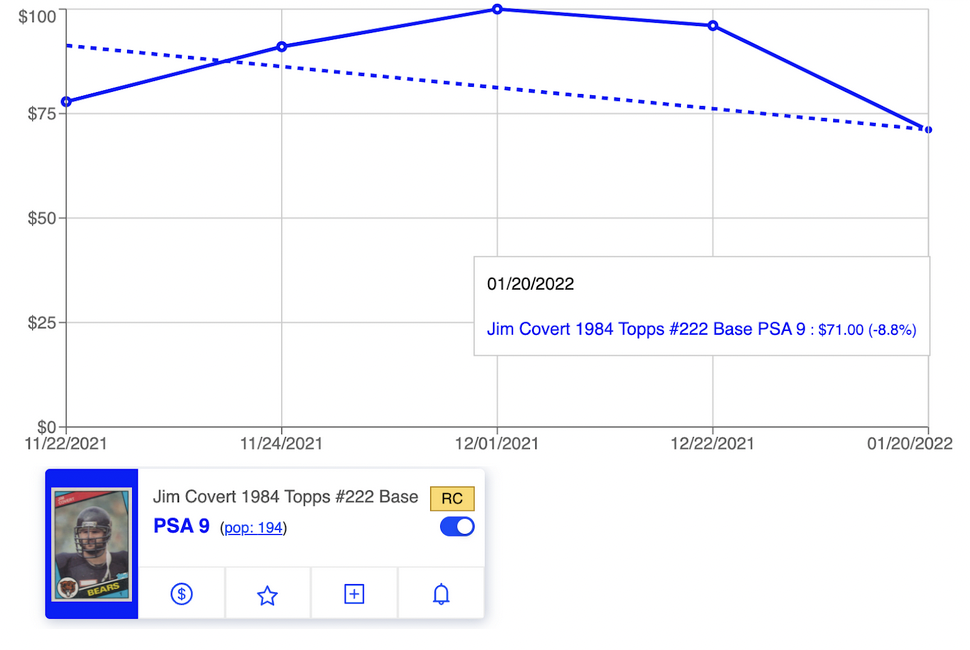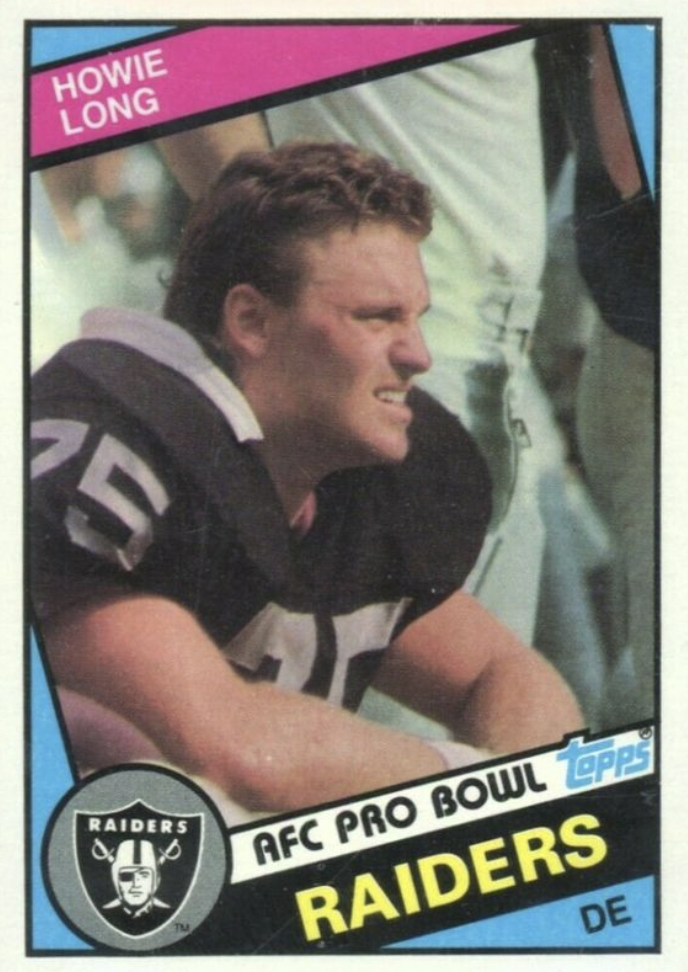 5 Howie Long #111
Even though we're nearly 30 years removed from Long's last defensive snap with the Raiders, he's stayed relevant in the game (and subsequently, in the hobby) by fathering two football-playing sons (Chris and Kyle) and having a respectable run as a FOX Sports analyst.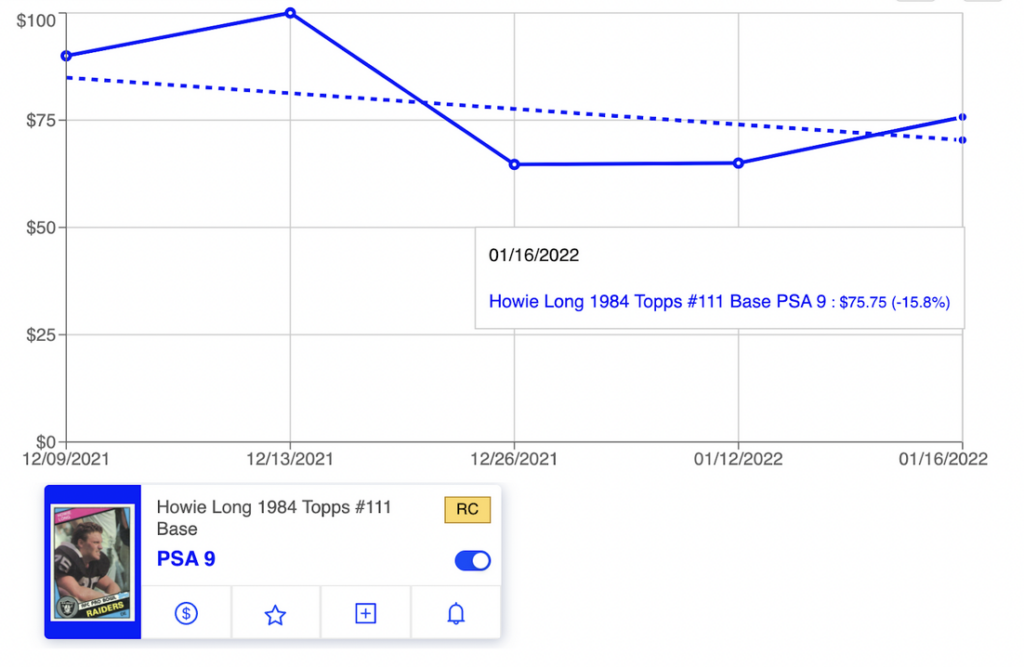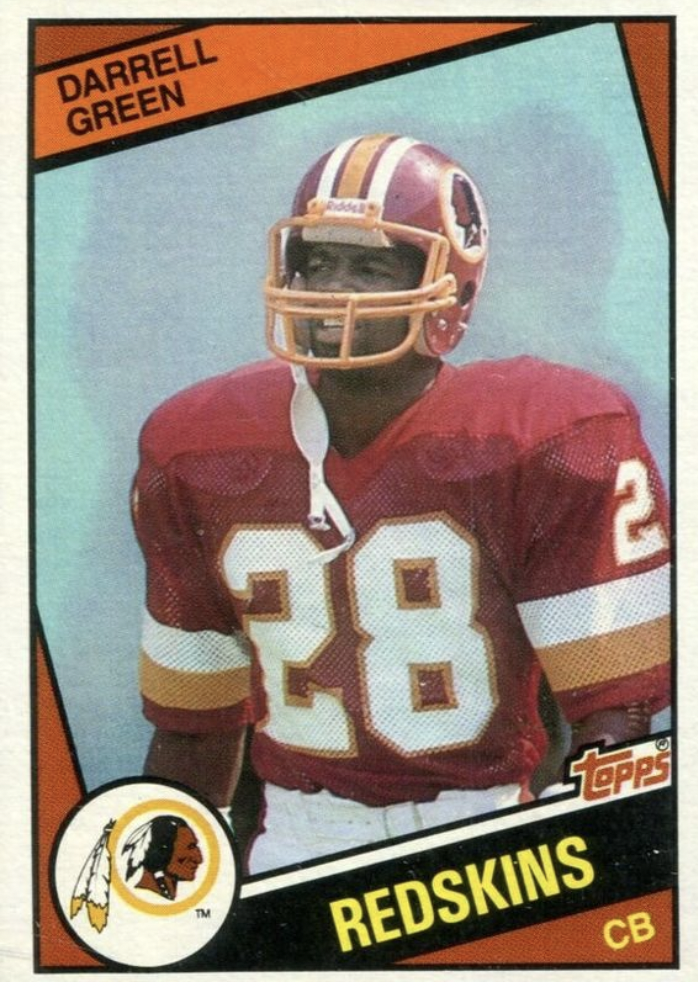 6 Darrell Green #380
When you look at this card image, you don't necessarily see an assassin. But ask any NFL receiver who ran routes up the middle in the '80s and '90s about Green and watch his face turn white with fear.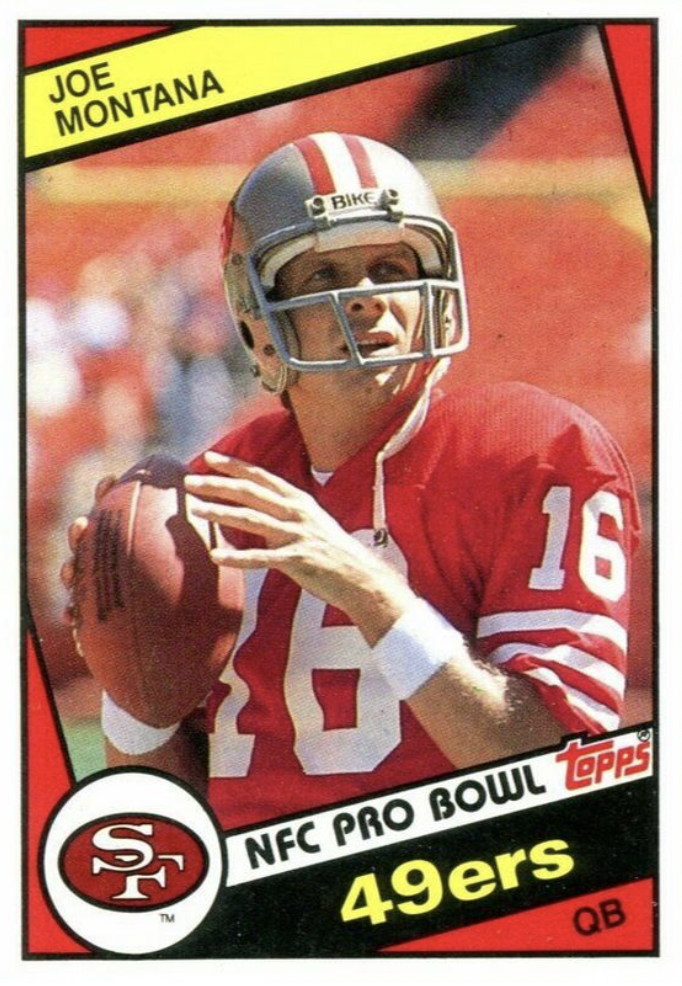 7 Joe Montana #358
In '84, Montana was coming off another stellar season for San Francisco. That this card, five years removed from Joe's debut, can still have a $75 sticker that no one questions is a testament to just how highly regarded this QB will forever be.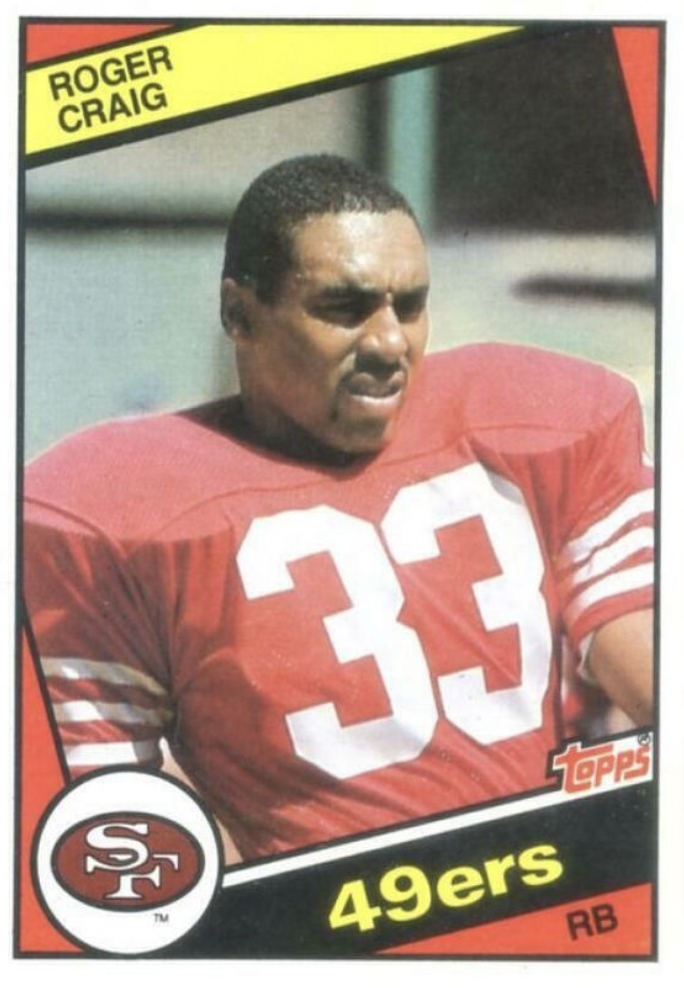 8 Roger Craig #353
Montana's teammate in '84, Craig's name sometimes gets overlooked when people discuss those great 49ers teams of the '80s. But in the card-collecting world, it doesn't appear that this steady-selling RC will ever be forgotten.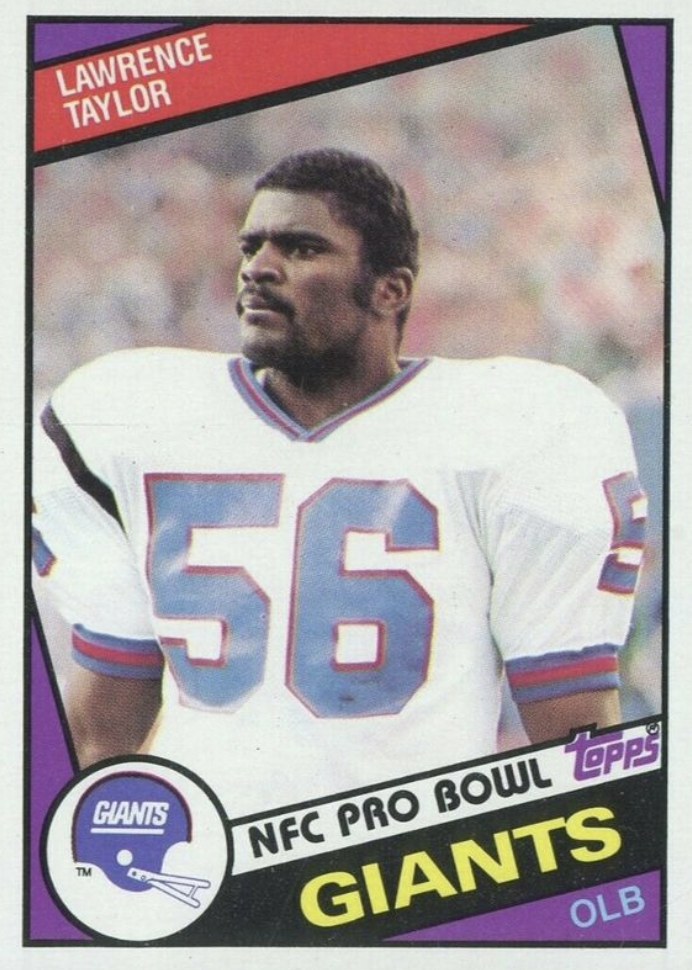 9 Lawrence Taylor #321
While opposing quarterbacks hated seeing No. 56 come their way, it's the exact opposite feeling in the hobby. When you spot the New York Giants legend's name, you know it's a good thing. High-graded LT cards, rookie or not, always come with value.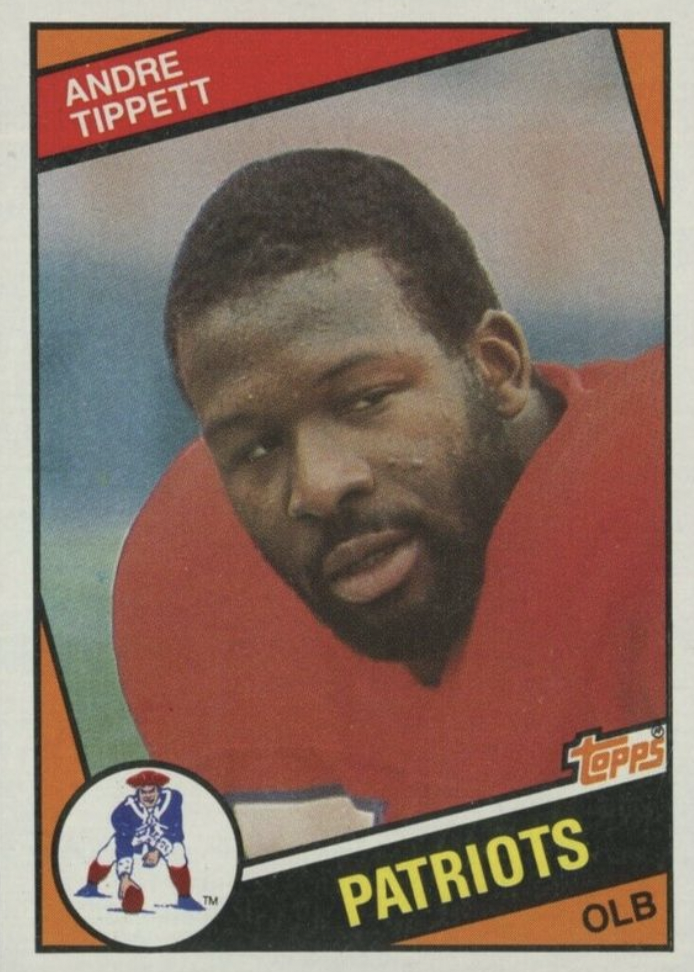 10 Andre Tippett #143
Probably the biggest shocker on this list, Tippett was an outstanding linebacker for the New England Patriots who had the unfortunate pleasure of playing in the shadows of LT and Mike Singletary. In the case of this $50 rookie card, though, he gets some deserved shine.
Track your collection and maximize your profit with Market Movers, the hobby's most powerful sports card pricing platform! Learn more here.
Note to readers: If you purchase something through one of our affiliates, we may earn a commission.