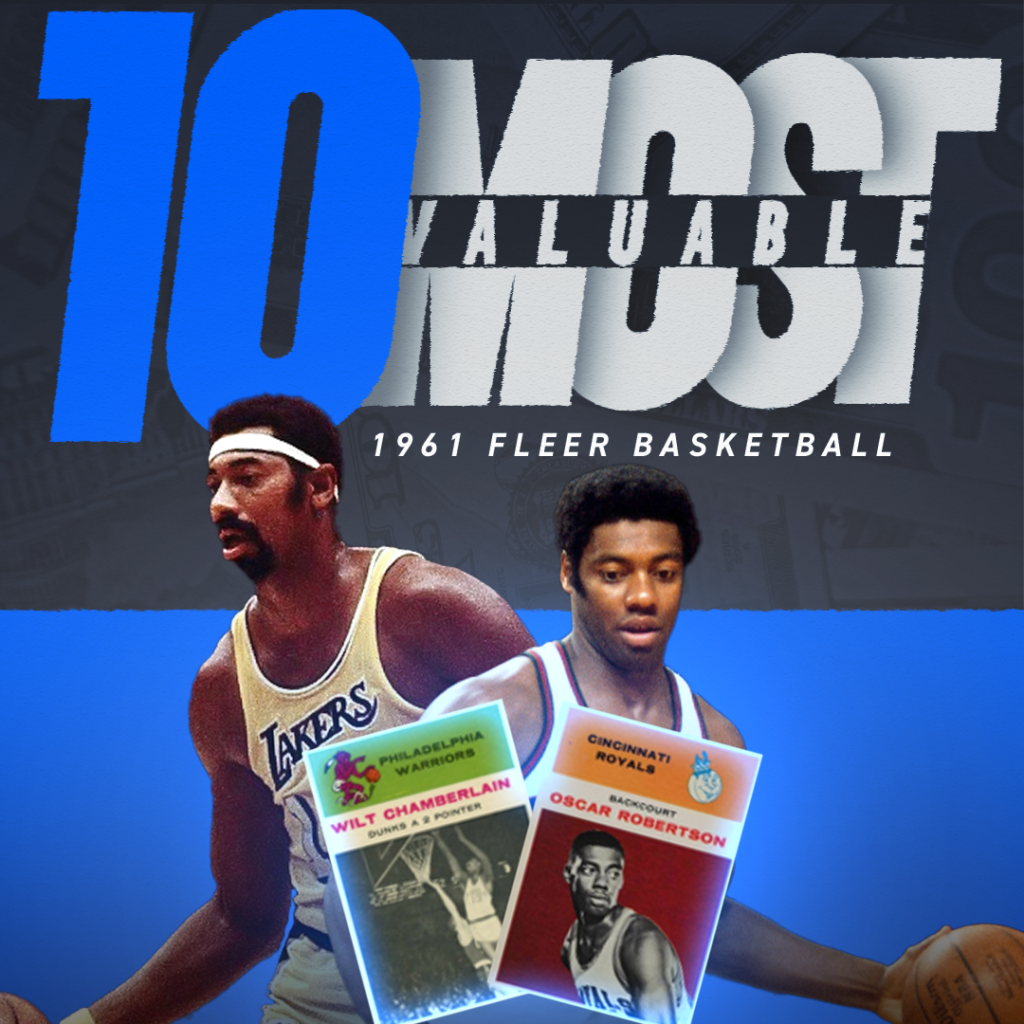 10 Most Valuable 1961 Fleer Basketball Cards
With color-blocked backgrounds, classic portraits and horizontal stat lines on the back, the 1961 Fleer Basketball product is one of vintage basketball's most memorable sets. But for all the trails the 66-card collection blazed with its look, having a stellar checklist that includes rookie cards for hardwood icons like Wilt Chamberlain, Jerry West and Oscar Robertson is what solidifies its place in hobby lore.
As was the case with many sets from the era, though, '61 Fleer commits its only foul with its general lack of quality control at the production facility. Finding well-centered cards has proven a challenge over the decades. That may explain why many cards sold today from the set are low-graded PSAs. In fact, for this list of the 10 most valuable '61 Fleer entries, we'll be referencing PSA 5s. But as you'll see, even those so-so marks can't stop these main attractions from scoring major dollars.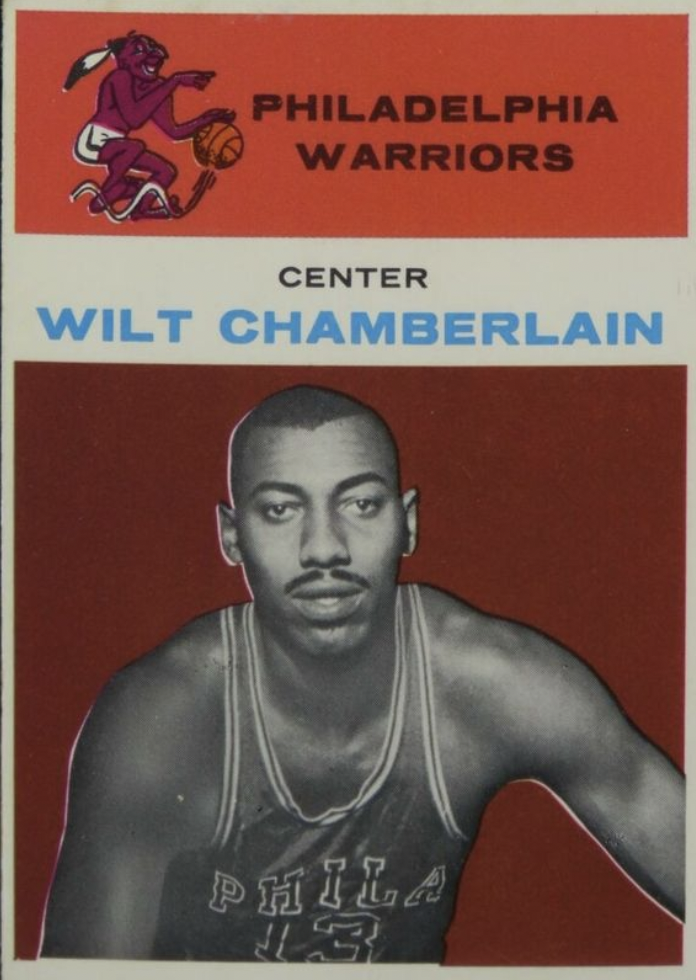 1 Wilt Chamberlain #8: The numbers Wilt amassed over his playing days —league leader in scoring seven times; averaging 50 points a game in '61-62; 16 straight seasons averaging over 18 rebounds a night — are some of the most jaw-dropping figures you'll ever see. The stats he still puts up today — a PSA 5 sold for $8,250 in February '22 — are almost as dazzling.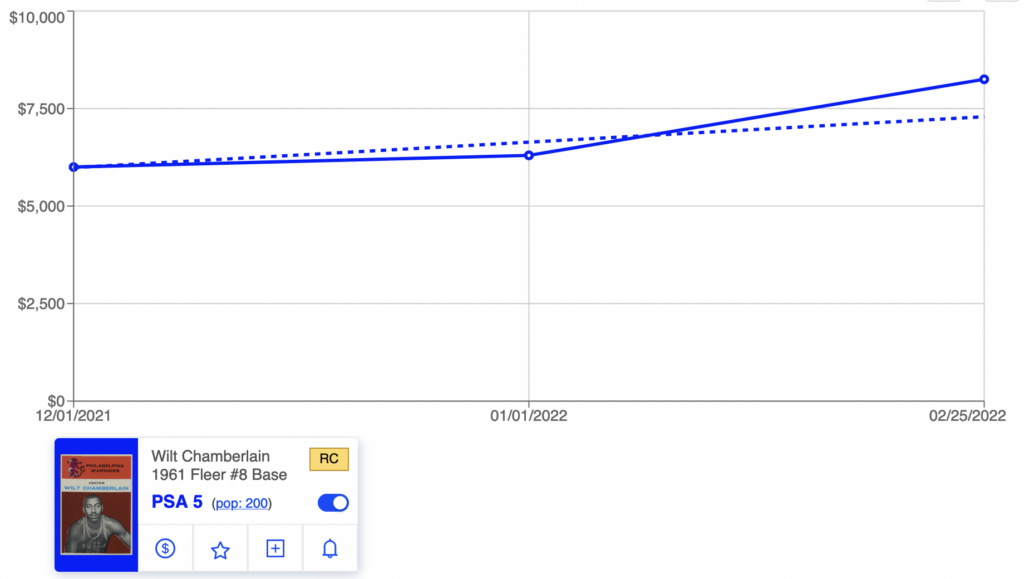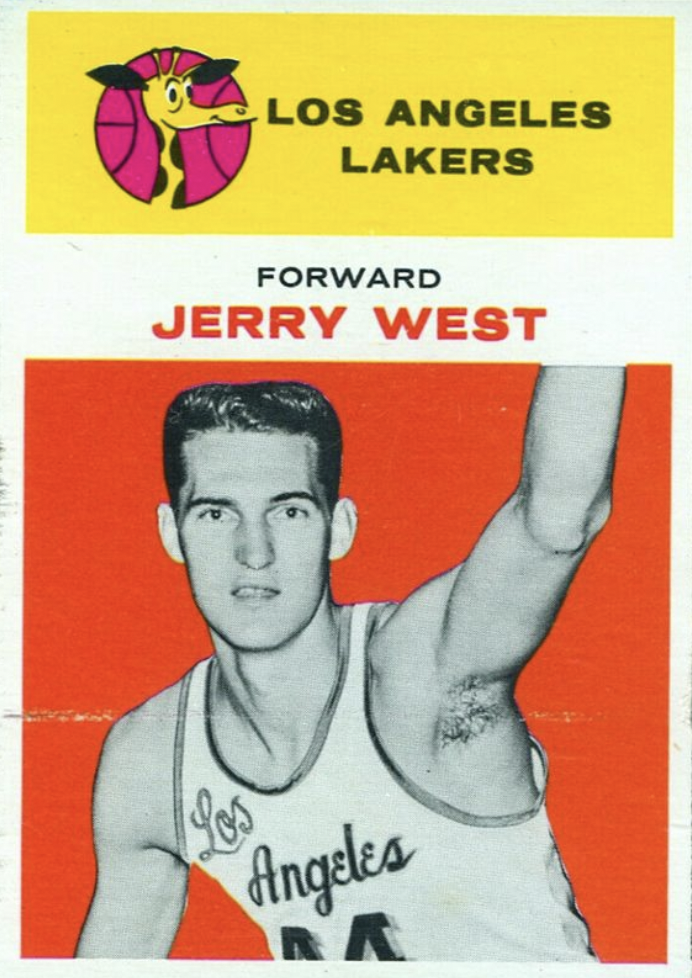 2 Jerry West #43: With a pop over 210, this RC for the man the NBA logo was modeled after is the most graded in the set. West was a legendary L.A. Lakers player/coach/executive who's still making headlines, so the excitement surrounding his cards is understood.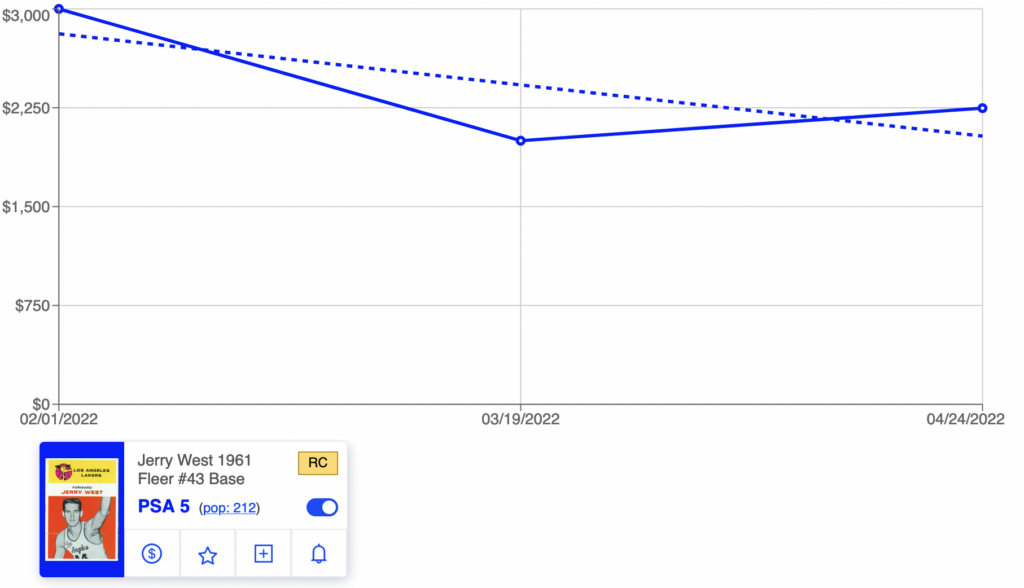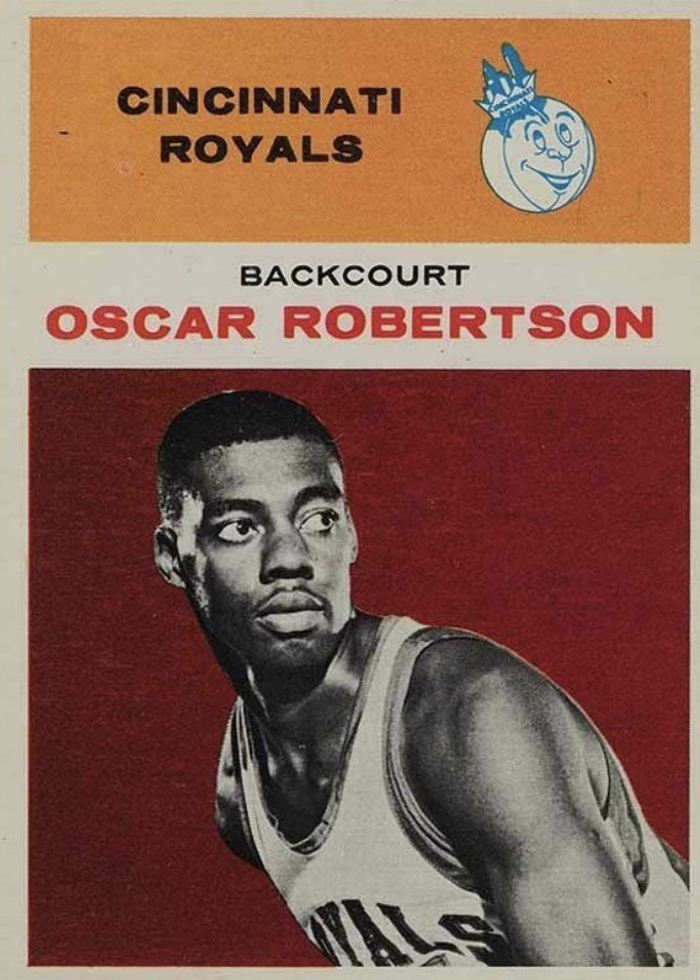 3 Oscar Robertson #36: A spry, 23-year-old Cincinnati Royals guard in this picture, the Big O went on to have a distinguished career headlined by 12 All-Star Game appearances, the '64 MVP and a rookie card that easily fetches upwards of $2,000.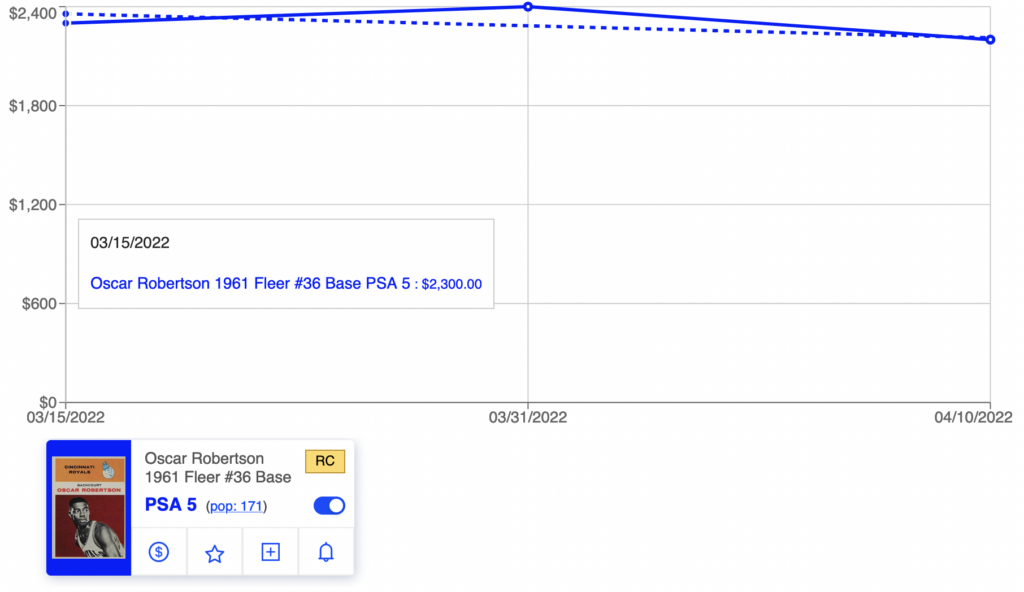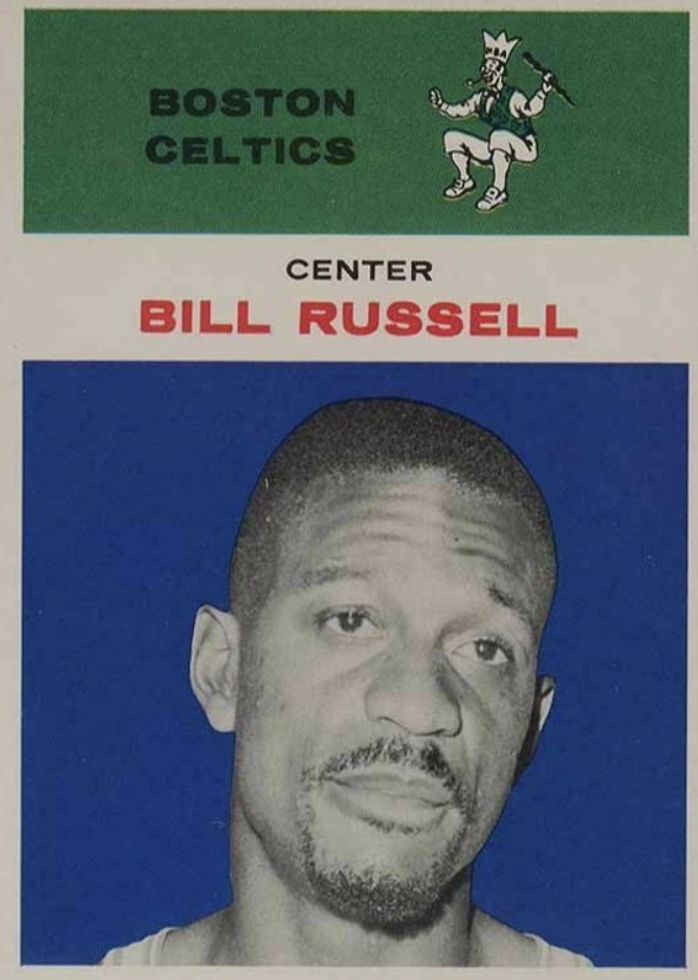 4 Bill Russell #38: Though Russell would have one of the most decorated résumés in basketball history — 11 NBA titles is baffling to comprehend — his collection of cards is rather modest. In fact, this '61 Fleer base and the set's complementing "In Action" card are two of only four to ever come out during Bill's playing days.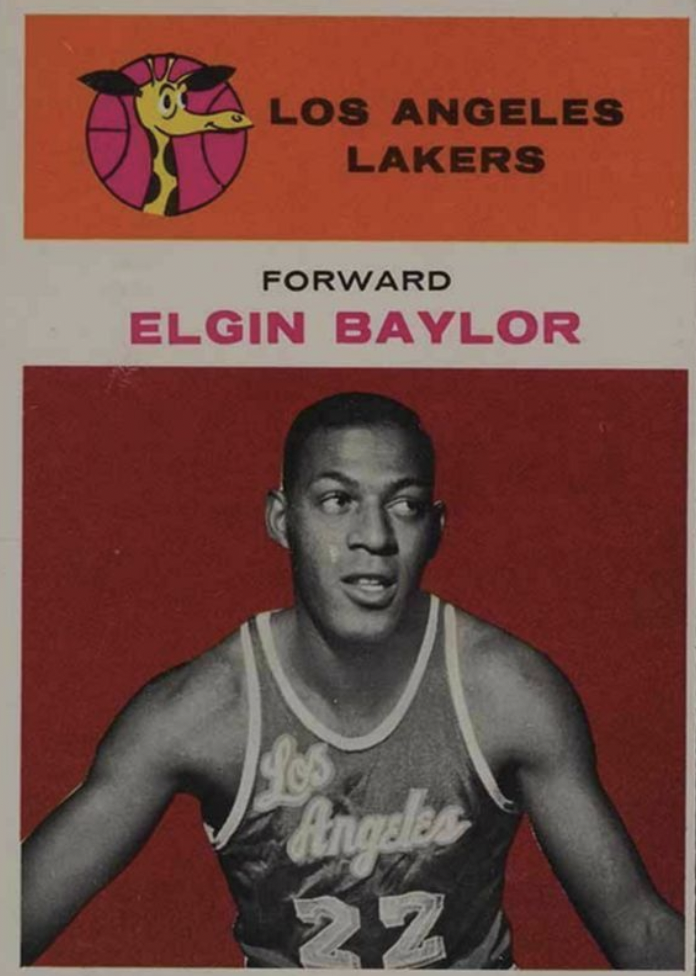 5 Elgin Baylor #3: This Lakers icon may be the most underrated 23,000-point scorer in NBA history. But as the $1,000 sales of this card show, there's no chance card collectors will ever forget the 11-time all-star.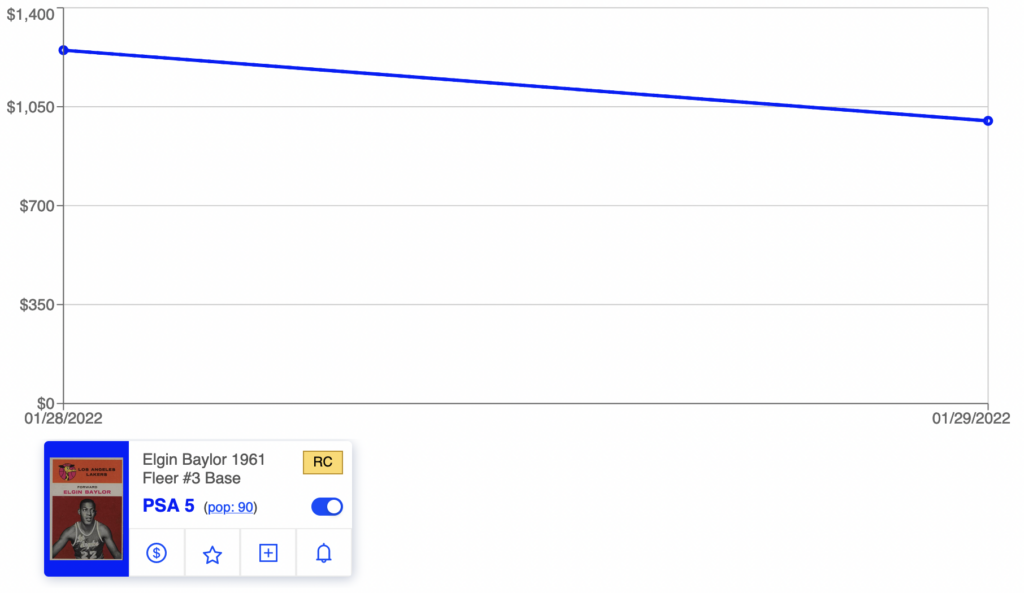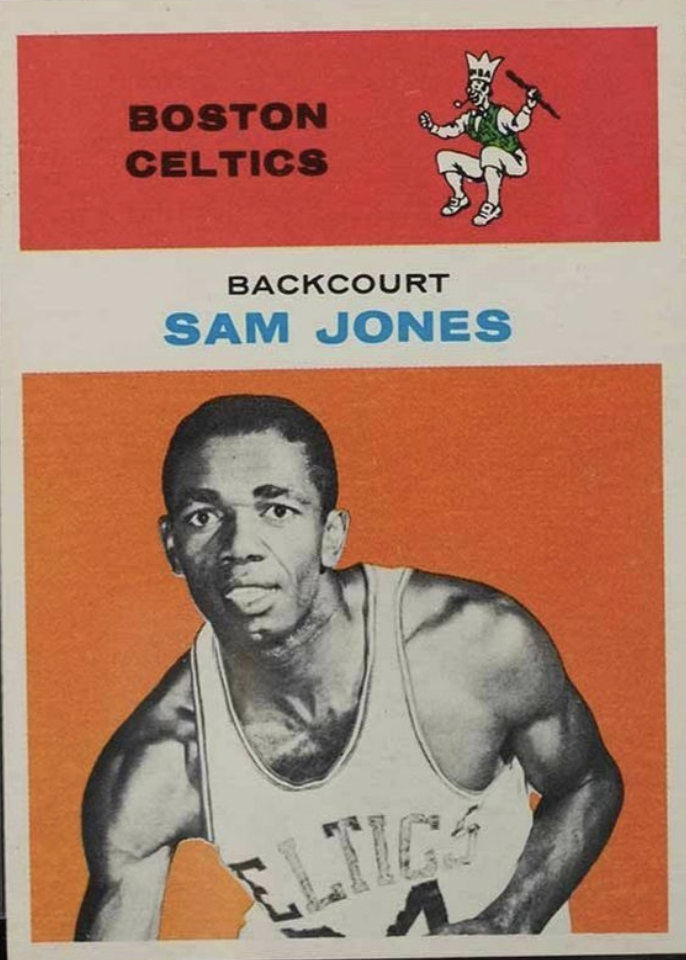 6 Sam Jones #23: Inducted into the Pro Basketball Hall of Fame in 1984, Jones was a 10-time champ who routinely came up in the clutch for the Boston Celtics. The hobby shows it remembers his smooth shooting by paying around $300 for this rookie card.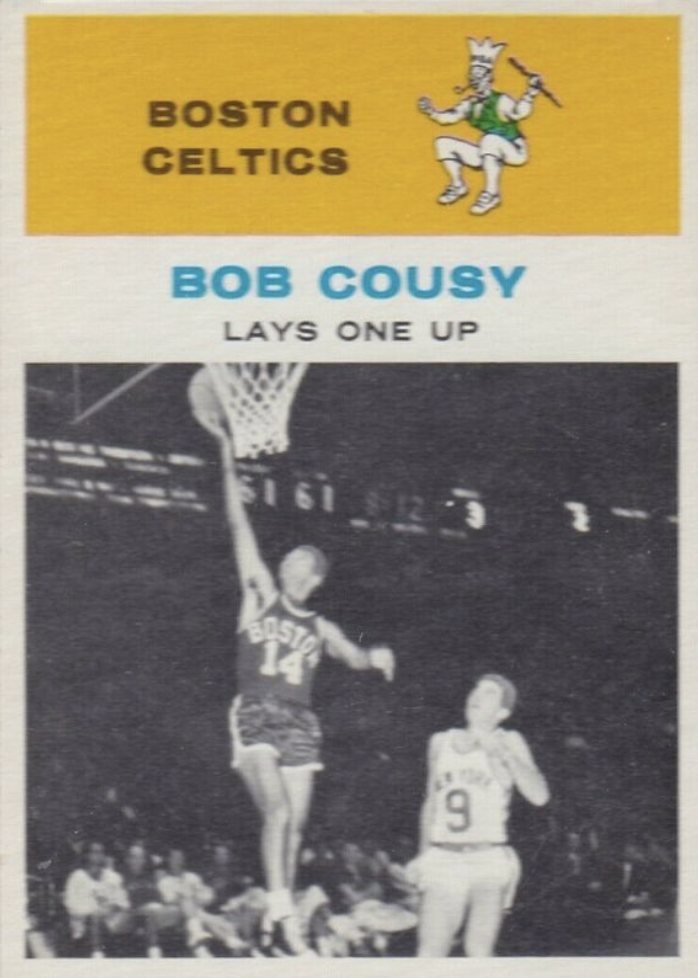 7 Bob Cousy #49: One of the first guards to turn an assist into an artform, Cousy led the NBA in dimes eight times. Some 62+ years later, this Boston hero's "In Action" card is still impossible to pass on.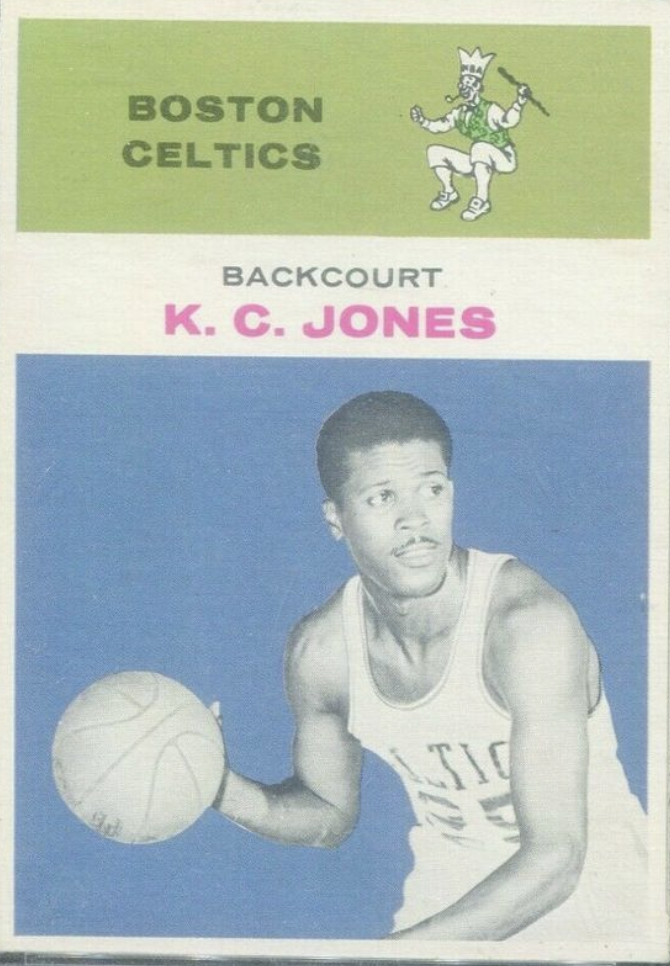 8 KC Jones #22: While best known for coaching the Celtics during championship runs in '84 and '86, Jones was also a defensive-minded guard for Boston. And for those uninitiated, he proves a smart investment, as evidenced by this card selling between $150-200 every couple of months.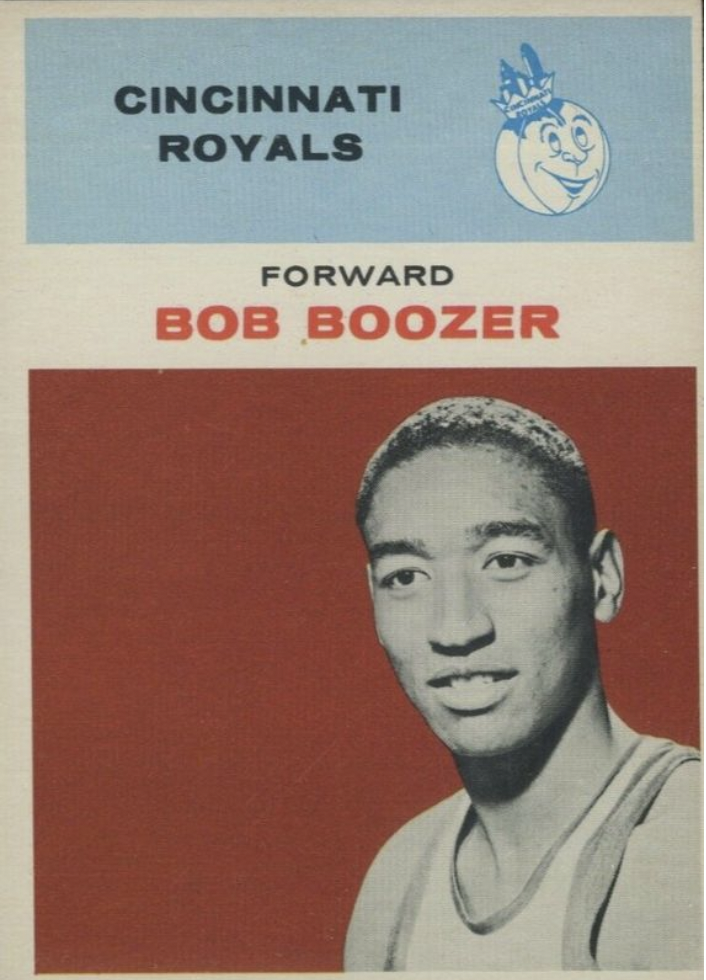 9 Bob Boozer #6: Though he's the only person to make this list who's not enshrined in Springfield as an individual — Boozer's 1960 U.S. Olympic Basketball Team was inducted in 2010, though — Bob's career was highlighted by being the No. 1 pick in the '59 Draft, winning an NBA title in '71 and having a rookie card that goes for more than $100 today.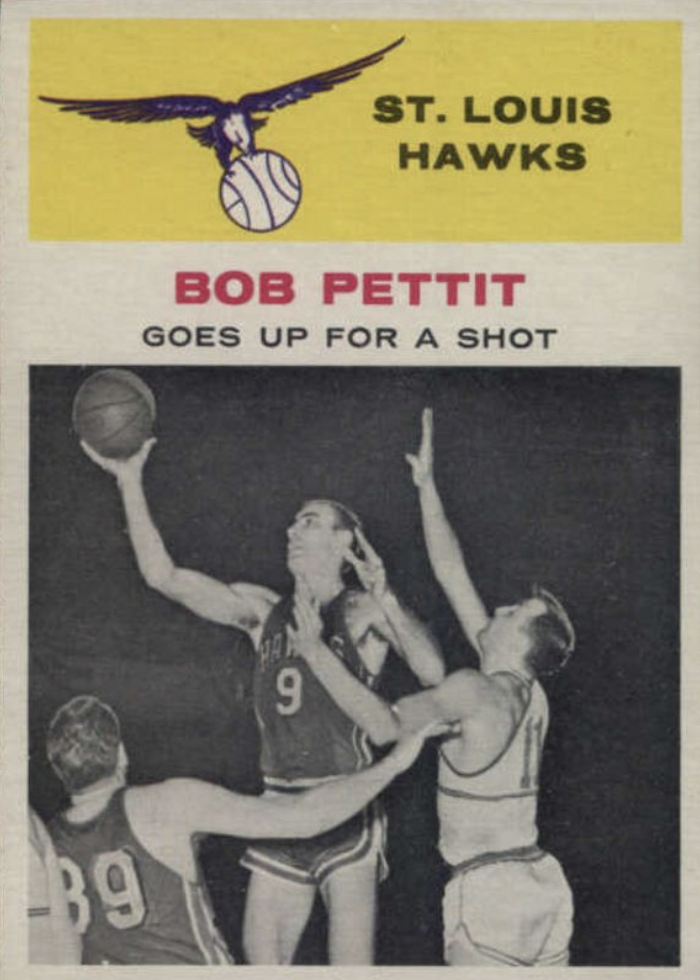 10 Bob Pettit #59: Because his St. Louis Hawks flew in Boston's shadow for so long, Pettit may not garner the across-the-board recognition as others on this roster. But that shouldn't negate the fact this "In Action" card still sells for just under $100.
Track your collection and maximize your profit with Market Movers, the hobby's most powerful sports card pricing platform! Learn more here.
Note to readers: If you purchase something through one of our affiliates, we may earn a commission.