Track Your Collection & Maximize Your Profit
Market Movers is the cutting-edge sports card data platform built by Sports Card Investor. Market Movers gives you the most powerful collection tracking, market analytics and sports card insights available anywhere.
Track Your Collection
Easily input your collection and see its current value, updated daily. View your collection by sport, player, year, set or grade.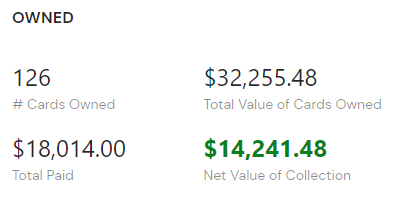 Track Your Profit
Enter what you paid for your cards and see your real-time profit. We get daily price updates and do all the math for you.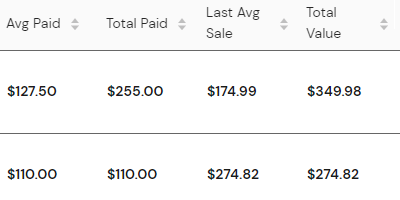 Track What You've Sold
See how much profit you've made over time by tracking sold items. You can even input fees and shipping costs to get a complete picture.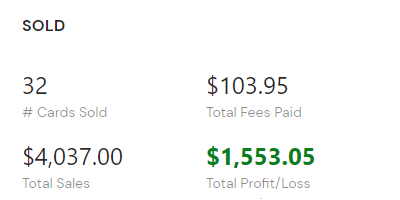 Customize Your Dashboard
Setup your dashboard to show your favorite cards and saved searches. At a glance, see their price movements, sales volumes, and price charts, updated daily.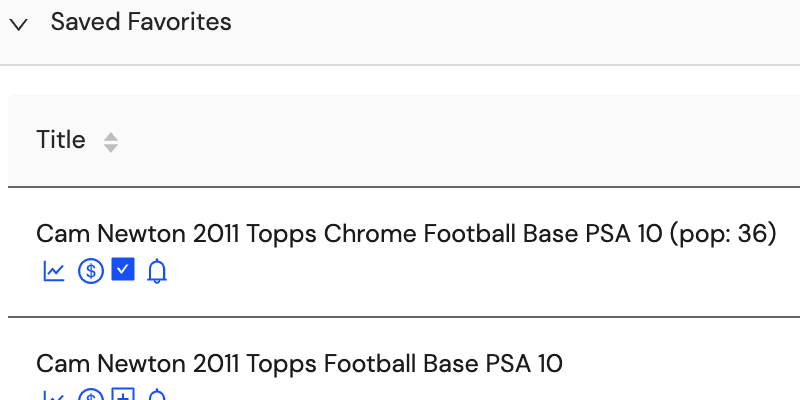 Price Change Alerts
Be alerted by email when a card you're tracking hits a certain price. Works great for cards you're looking to buy, and cards in your collection you want to sell at a target price.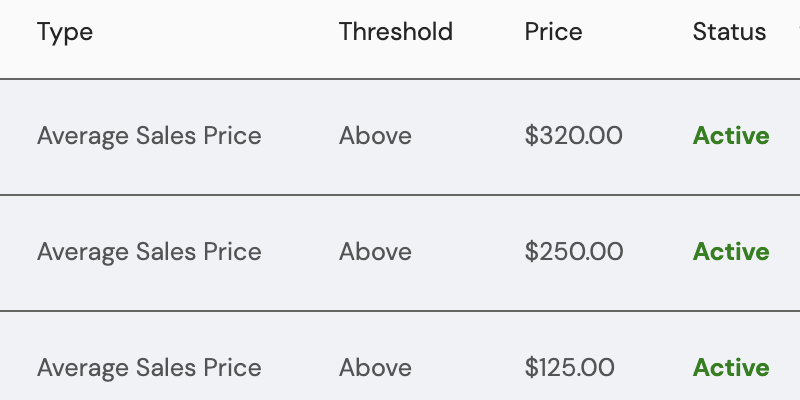 In-Depth Price Movement Charts
The most advanced price history charts in the hobby. See trend lines, daily averages, lowest and highest sales, full-screen charts, and more.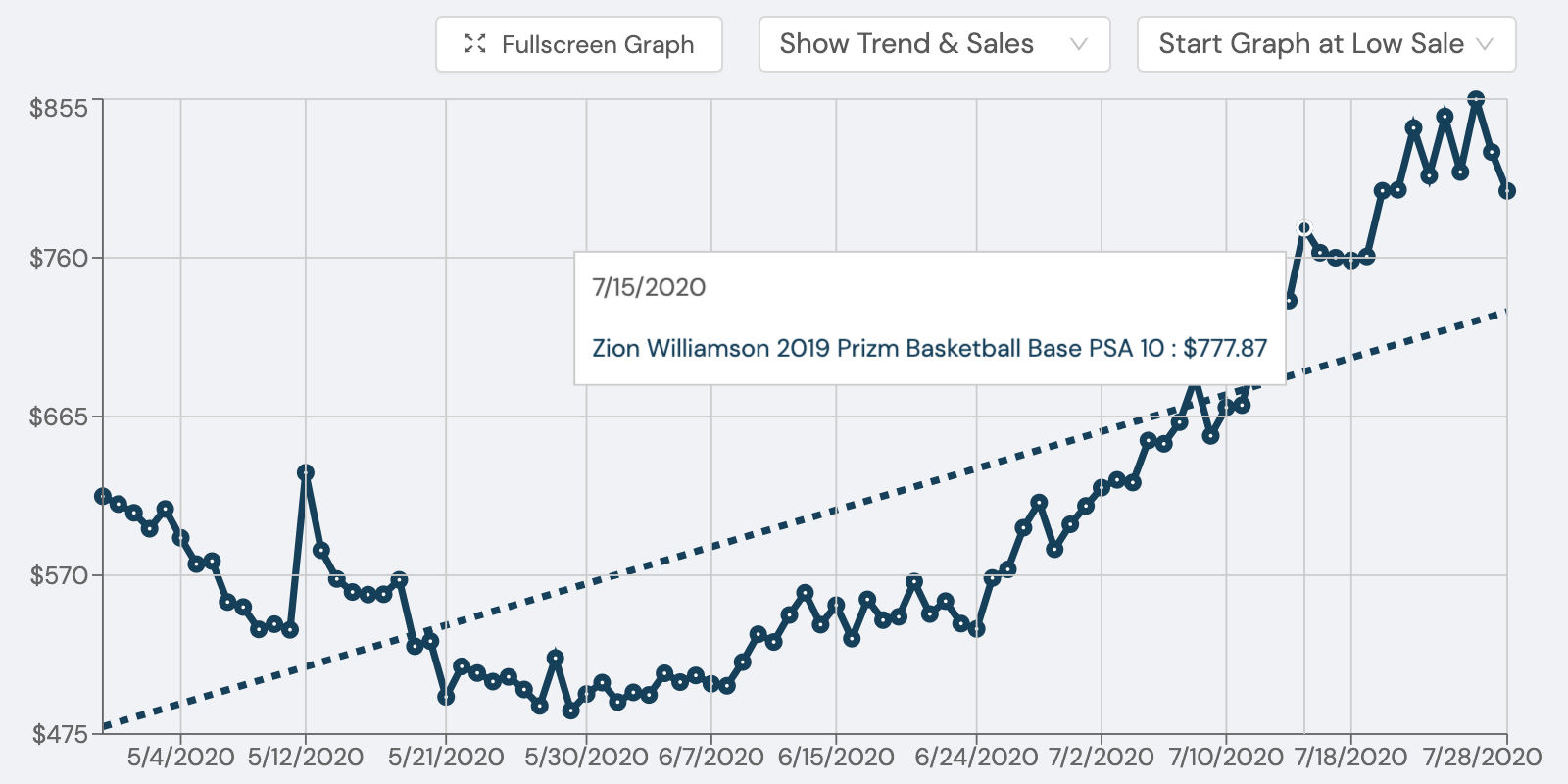 Compare Unlimited Cards on the Same Chart
Want to see how an entire rookie class is performing? Or compare a player's cards across different sets or variations? Easily see them all on the same chart.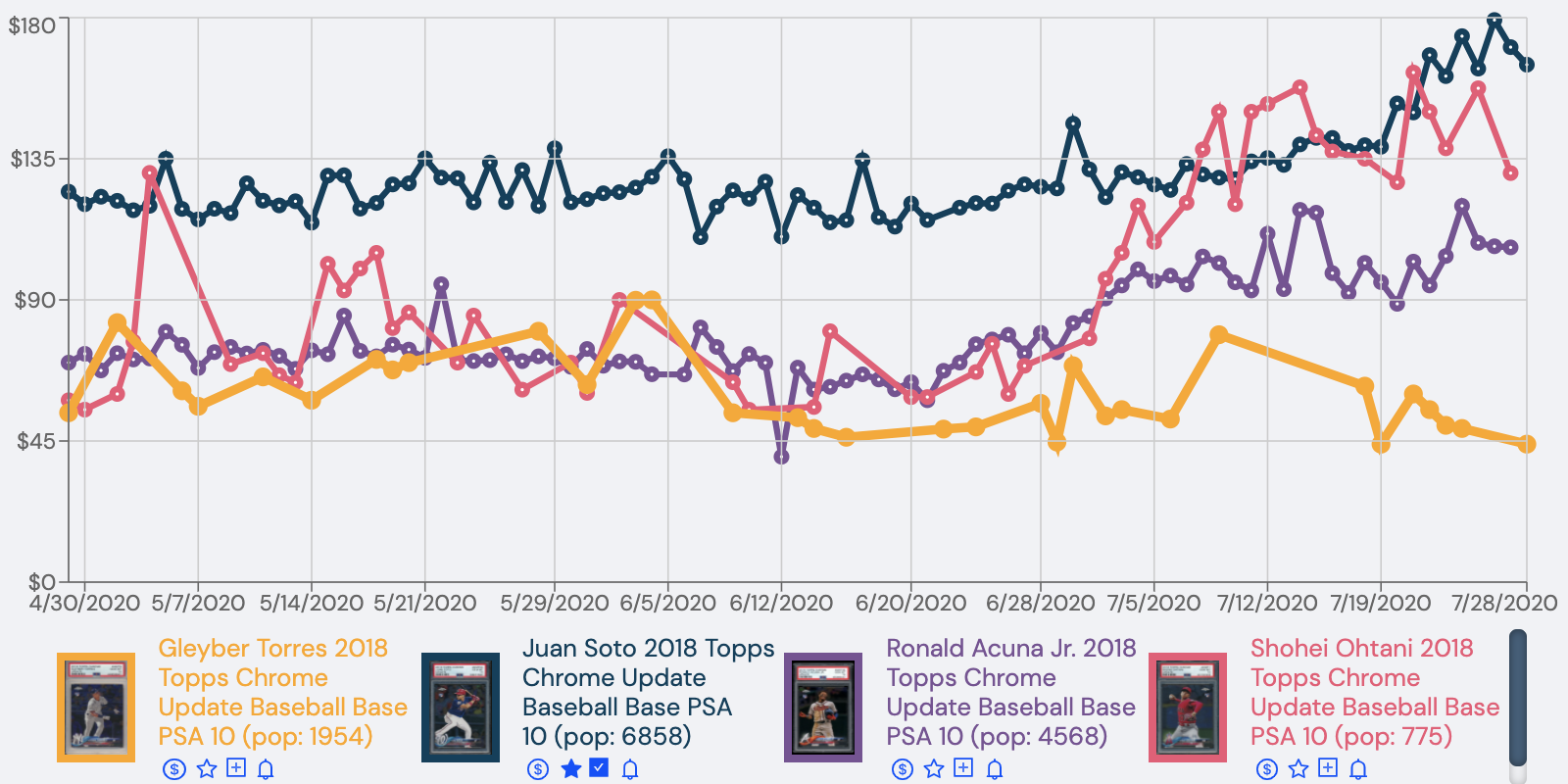 Sales Volume Charts
See what cards are getting hot or cooling off by charting their daily eBay sales volume. Compare the sales volume of multiple cards on the same chart.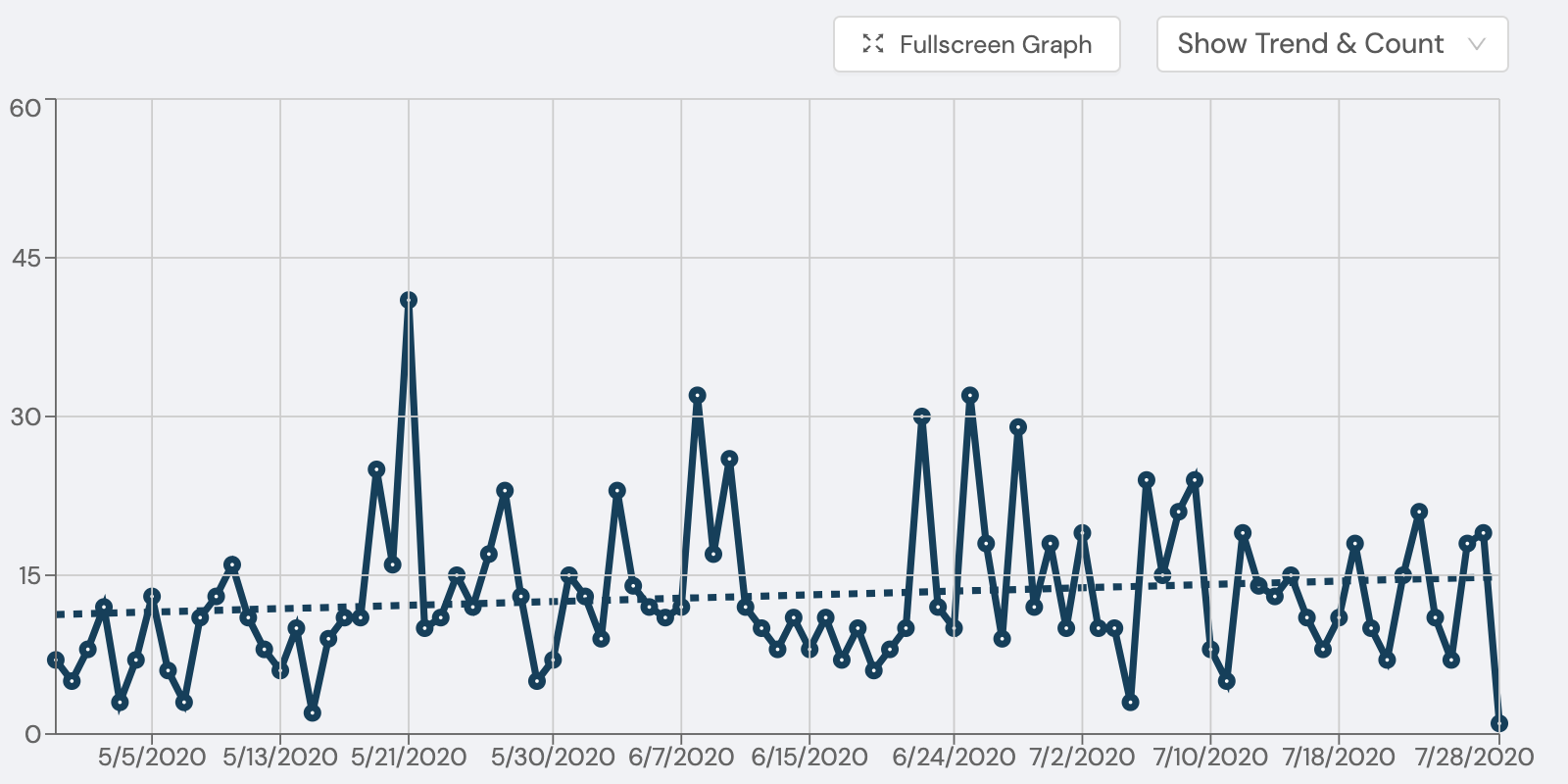 Chart Any Card
Even if a card isn't in our large database, we give you powerful tools to chart the performance of any card. As long as it has been sold on eBay, you can chart it.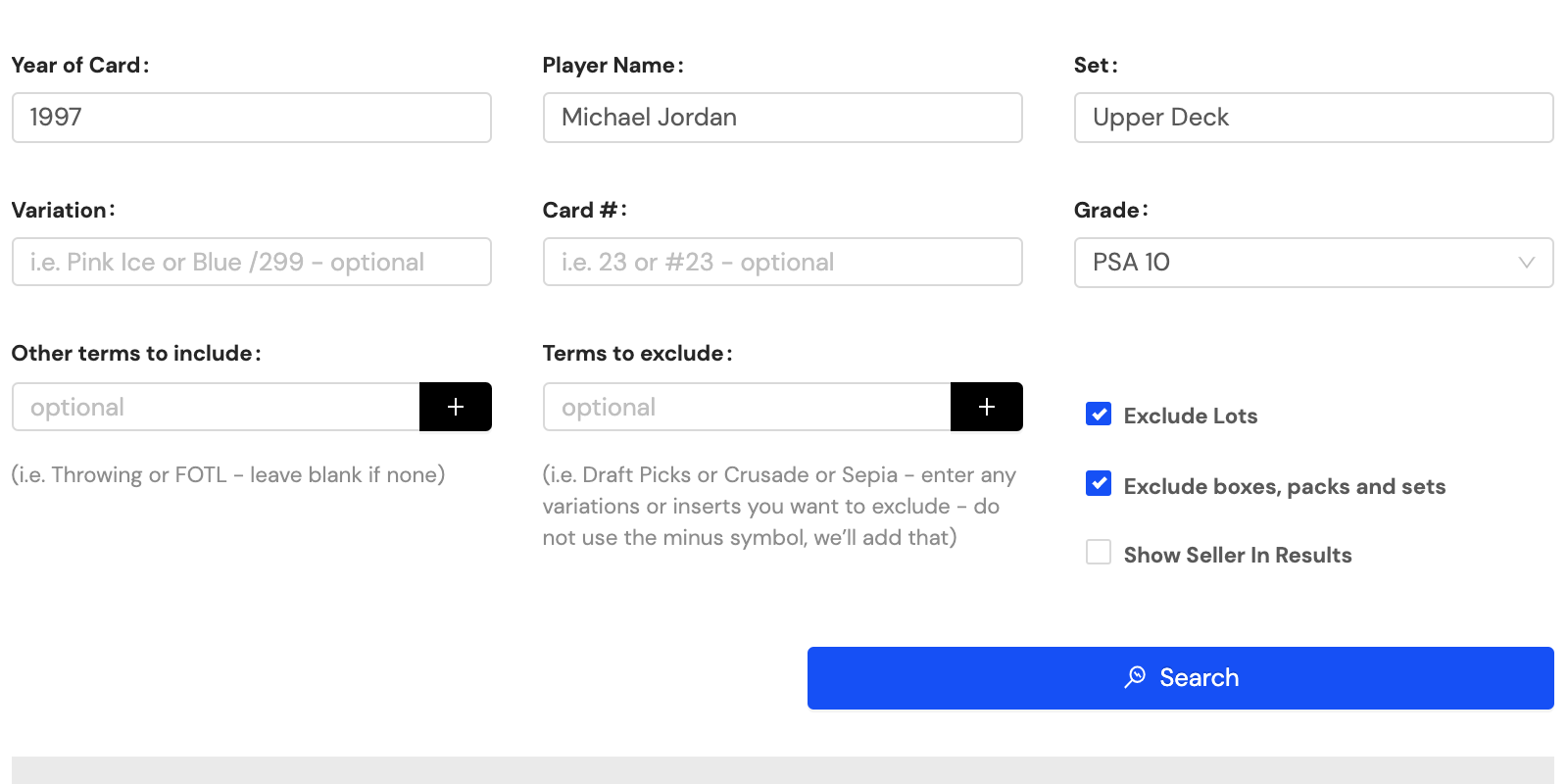 Chart Sealed Wax
Many investors like to buy sealed boxes and cases. You can chart the price history of any type of sealed wax within Market Movers.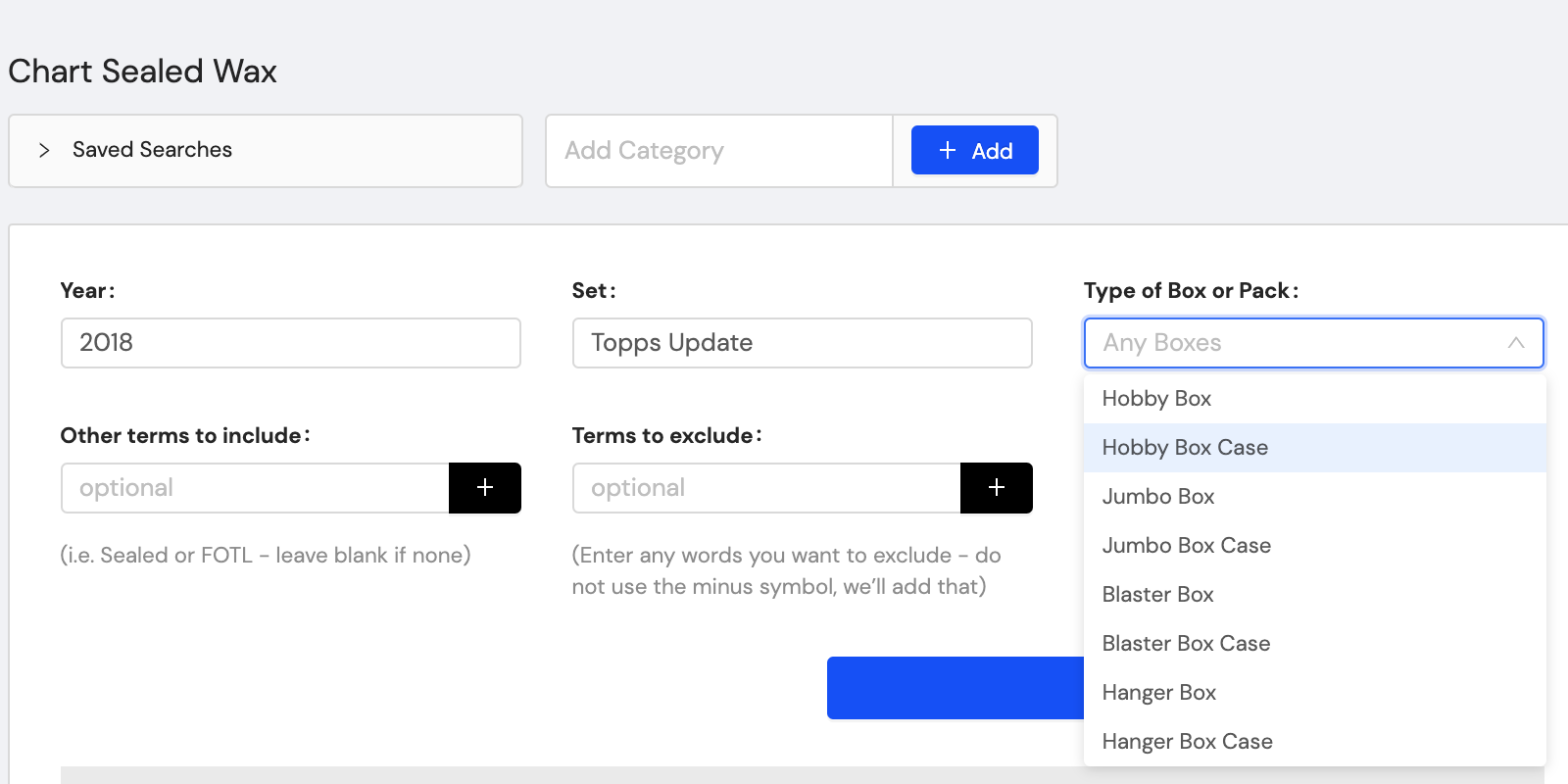 Quickly Shop Cards on eBay
When looking at any card, sealed box, or chart in Market Movers, you can quickly jump to eBay to see a clean list of that card or box for sale.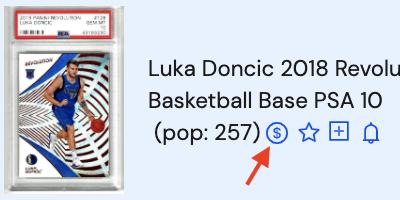 Find Underpriced Cards For Sale
We find cards selling for less than current market value on eBay and highlight them for you. Get instant value by using this feature.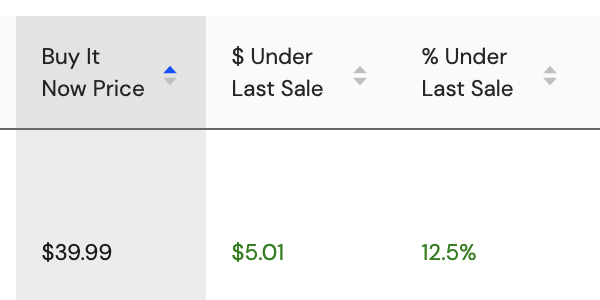 Card Ratios
See the price multiplier ratio between grades (i.e. PSA 10 to PSA 9) or variations (i.e. Base to Silver) for any card to see investing opportunities in the marketplace.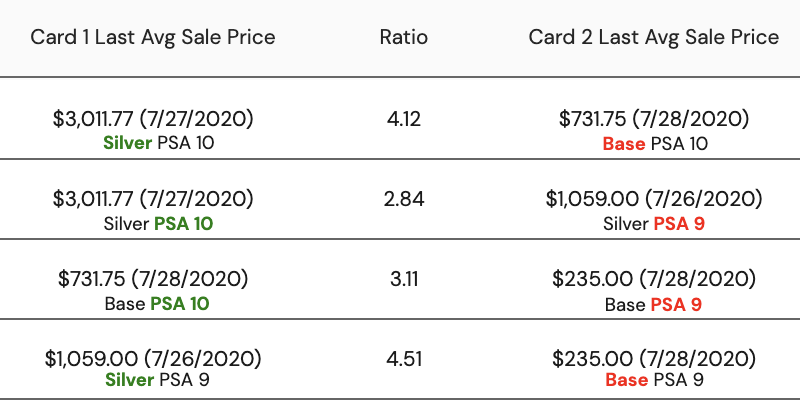 Price Movements
See the hottest trending cards in the sports card hobby every day. We track price changes on almost 10,000 cards and give you a daily list of what's hottest.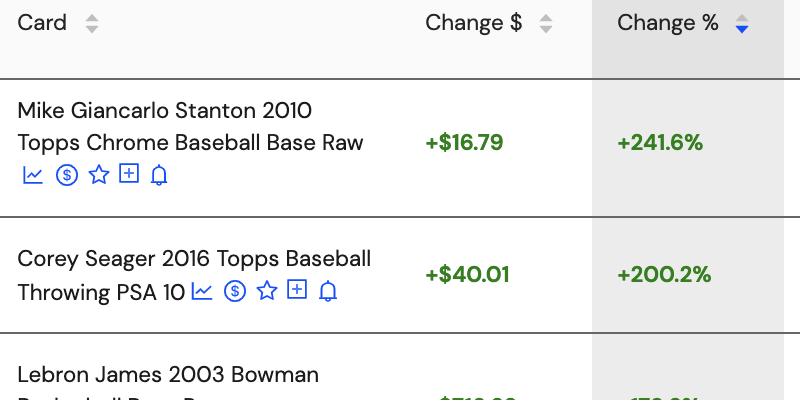 The Largest & Most Accurate Database
Support for All Sports
Basketball, Baseball, Football, Hockey, Soccer, Golf, Tennis, Boxing — we track it all!
10,000 Cards Tracked Daily
By far the largest price tracking database in the sports card hobby! We track almost 10,000 of the most popular cards, and we're adding hundreds more each week.
PSA, BGS, SGC & Raw Cards Tracked
For the most popular cards, our database includes a variety of grades as well as raw cards. Quickly compare PSA 10 to PSA 9 to BGS 10 to BGS 9.5 to SGC 10 to Raw.
The Most Accurate, Clean Data
Our advanced filtering removes cards that were misrepresented (i.e. "PSA 10??") or shill bid. Our data is the most accurate in the sports card hobby.
Works on Any Computer or Smartphone
Works in your Web Browser
Access Market Movers from any computer by logging in through your web browser. Works on Chrome, Safari, Firefox, Edge and more.
Mobile Friendly
Take your collection tracking and data on the go. All of our features are available through your smartphone's web browser.
You get unlimited access to all these features for:
$49.99/mo or $499.99/yr (save 18%!)
Questions? Email members@sportscardinvestor.com