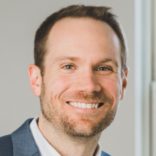 Geoff Wilson
By day I invest in tech companies, and at night, I invest in sports cards. Join me on my journey to profit from the hobby we all love.
Overprinting is commonly brought up in the sports card hobby. Question is, with more and more print runs is the sports card hobby in trouble or is demand increasing at a higher rate?
Ready to take your sports card investing to the next level? Join our Membership Program now for card picks, analytics, premium community access and much more!
Watch our videos on YouTube and subscribe to our channel
to get our newest videos! Go here:
https://www.youtube.com/c/sportscardinvestor