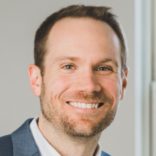 Geoff Wilson
By day I invest in tech companies, and at night, I invest in sports cards. Join me on my journey to profit from the hobby we all love.
Welcome back to another Top 5 Tuesday! This week Geoff discusses 5 cards jumping up in value some of which are due to the rumors of more sports documentaries in the near future.
Ready to take your sports card investing to the next level? Join our Membership Program now for card picks, analytics, premium community access and much more!
Watch our videos on YouTube and subscribe to our channel
to get our newest videos! Go here:
https://www.youtube.com/c/sportscardinvestor