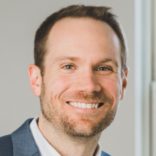 Geoff Wilson
By day I invest in tech companies, and at night, I invest in sports cards. Join me on my journey to profit from the hobby we all love.
Who is the better baseball card investment: Yordan Alvarez or Gavin Lux? We answer that in this Throwdown Thursday episode of Sports Card Investor!
Check out my new membership program and Market Movers data tool!
Watch our videos on YouTube and subscribe to our channel
to get our newest videos! Go here:
https://www.youtube.com/c/sportscardinvestor