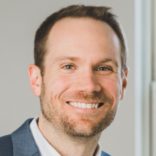 Geoff Wilson
By day I invest in tech companies, and at night, I invest in sports cards. Join me on my journey to profit from the hobby we all love.

Watch our videos on YouTube and subscribe to our channel
to get our newest videos! Go here:
https://www.youtube.com/c/sportscardinvestor


He's back!! The hobby will be on edge when Zion makes his NBA debut this week. As a sports card investor, how can you profit on Zion's return? We answer that question in this episode!