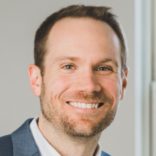 Geoff Wilson
By day I invest in tech companies, and at night, I invest in sports cards. Join me on my journey to profit from the hobby we all love.


Watch our videos on YouTube and subscribe to our channel
to get our newest videos! Go here:
https://www.youtube.com/channel/UCk9zL0UlZ28uS7tlcguSLQg


Baseball, basketball and football cards are a great investment right now, in my opinion. In this first episode of Sports Card Investor I explain why now is the time to invest in sports cards.